This post may contain affiliate links which may give us a commission at no additional cost to you. As an Amazon Associate we earn from qualifying purchases.
If you've perused Pinterest lately, you've probably noticed all of the posts on how to make your own DIY marquee sign.  After spotting them a few times, I became intrigued and did a little research. 
But as I delved into the idea a bit deeper, I became aware of all of the time consuming and tedious steps required to make one.  I didn't have time for that!
After planning to throw a backyard movie party to usher out the end of summer, I knew I needed my own DIY marquee sign.  It would be the perfect touch!  And so, after a bit of thought and research, I figured out a way to create a DIY marquee sign that is not only easy…it's gorgeous!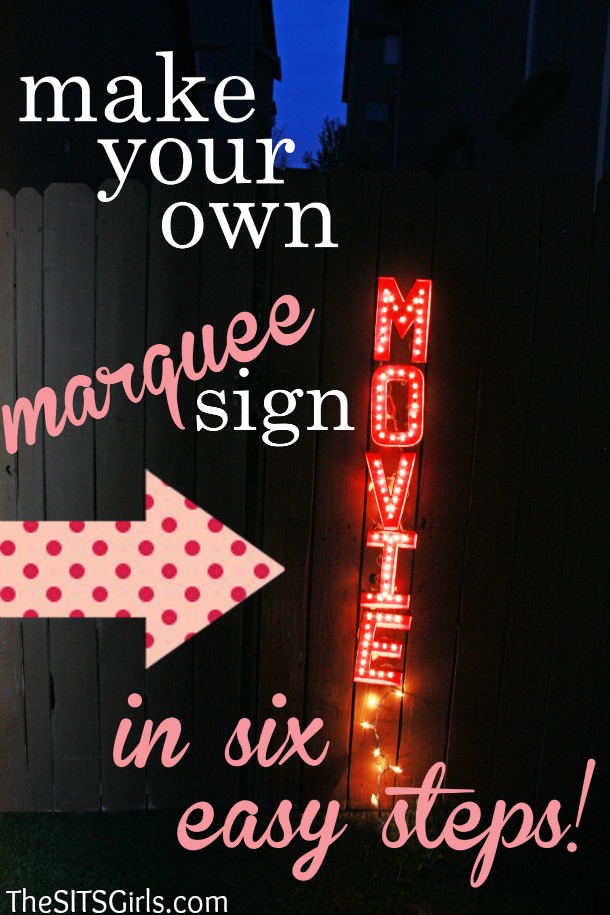 How to Create Your Own DIY Marquee Sign
The hardest part of making a DIY marquee sign that I had seen on Pinterest was the construction of the letters. 
This tutorial cuts that step out completely, using pre-made paper mache' letters purchased at a craft store.  I found mine at Hobby Lobby.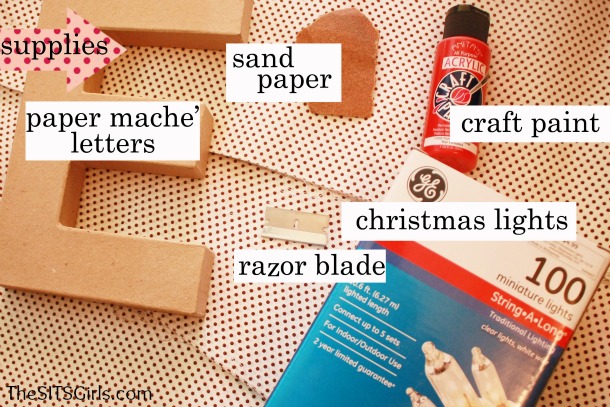 Paper mache' letters are hollow, and usually a natural brown color.
To begin your project, gather your supplies including your paper mache' letters that spell out any word you desire for your sign.
STEP 1
Using your razor blade, cut into the tops of your paper mache' letters and remove the paper inside.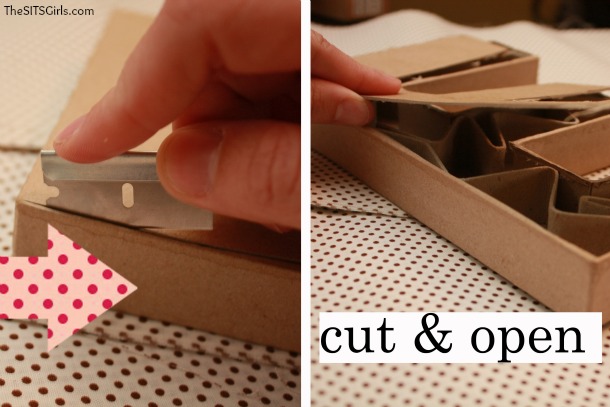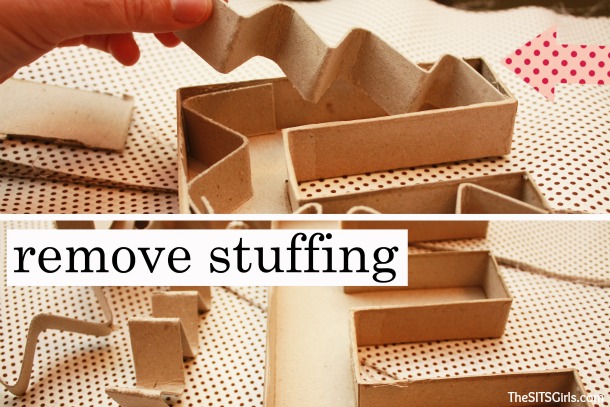 STEP 2
Sand the edges of your letters to make them smooth and ready to paint.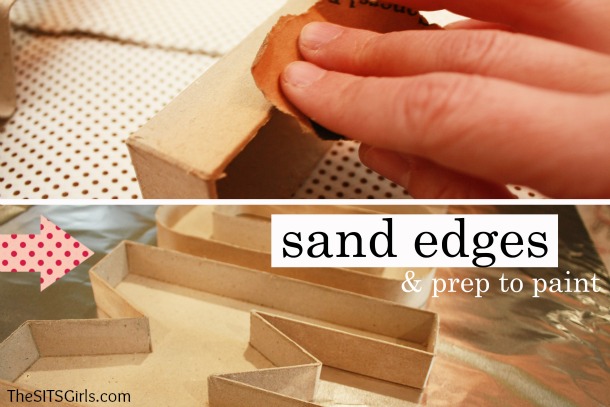 STEP 3
Paint your letters in the color of your choice!  (I chose classic red.)  Be mindful of all corners and curves.  Allow the letters to dry.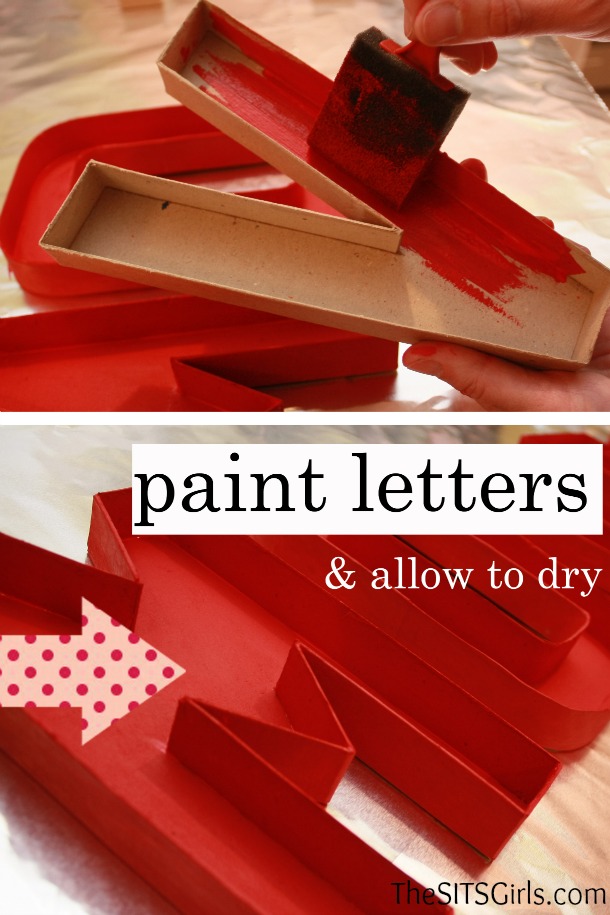 STEP 4
Turn your letters over.  Find the middle of each letter and mark it with a line.  Measure out where you want your lights.  (You can space out your lights as close or as far apart as you wish!  Just remember, the closer they are, the more lights you require.)  I marked my lights to set one inch apart.
You can skip this step completely if you just want to eyeball where to poke your lights through your sign.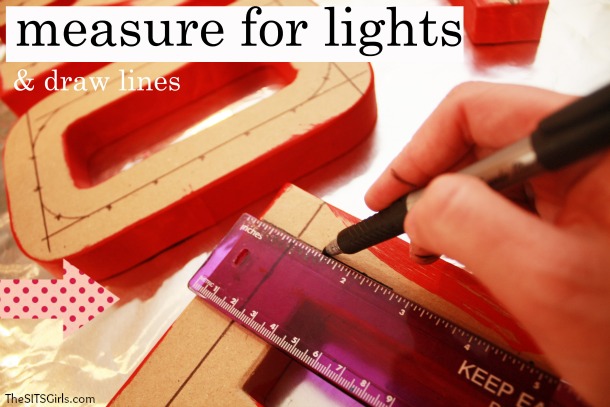 STEP 5
Using your guide on the back of your letters, poke your holes.  I used the edge of a sharp knife, but you could use a pen, a paperclip, a chopstick, or a nail.  After I poked the holes, I ran the paintbrush around the letter to color any unfinished edges.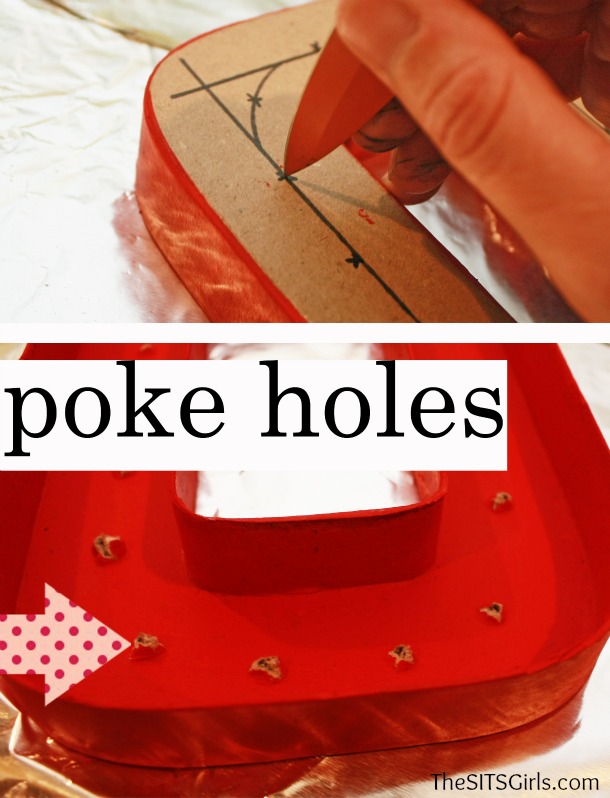 STEP 6
Last, poke your lights through your holes.  If you like your lights all straight and secure (like I did!), you could use hot glue and fasten your lights to your sign.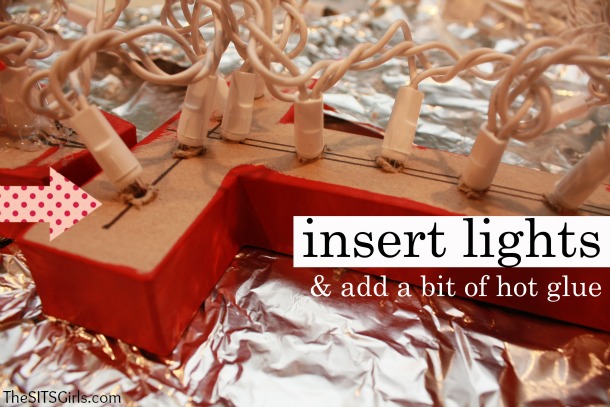 That's it, you've finished!  Hang your sign up!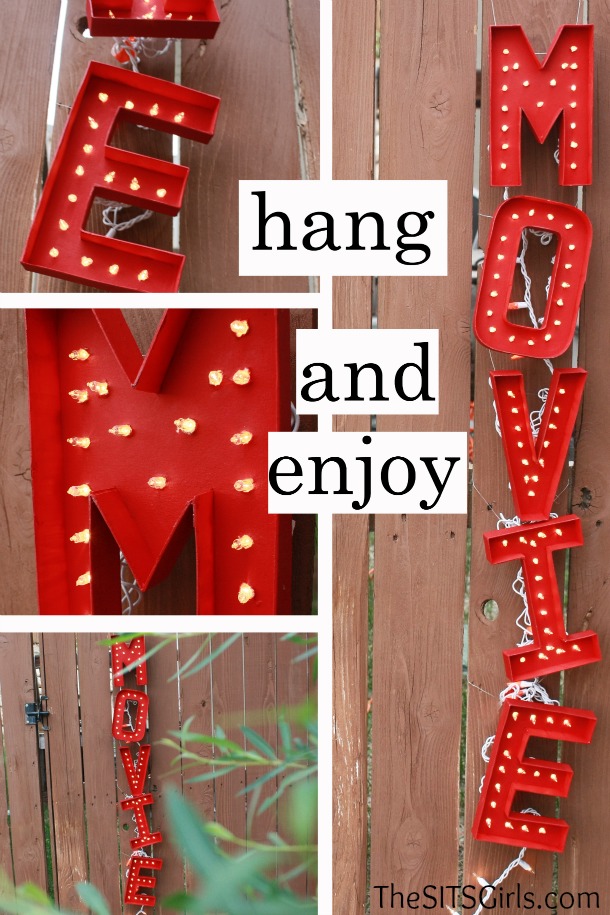 A marquee sign really brings a wow factor and is an amazing addition to any party or gathering!  And, by cutting out the need to construct the letters on your own, it's easier than you think!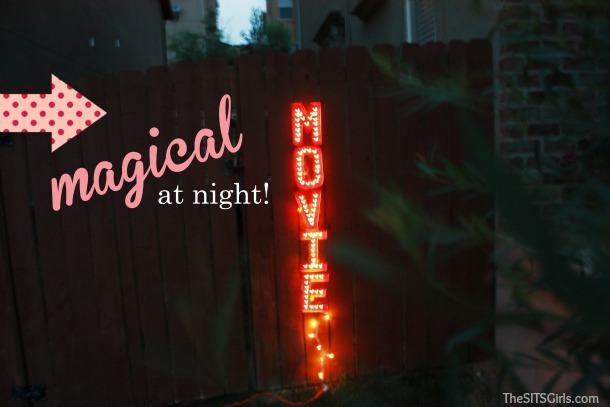 Come back next week to see how I used my marquee sign!
Feeling Inspired? Keep Reading!
If this DIY Marquee Sign post has you feeling inspired, keep reading. We have more for you!