This post may contain affiliate links which may give us a commission at no additional cost to you. As an Amazon Associate we earn from qualifying purchases.
I am NO green thumb. As a matter of fact, my expectations weren't even that high when I decided to try growing a DIY Mini Herb Garden.
I figured I'd throw this garden together, and within days it would fail.
To my surprise, the little thing is just a growing, and growing.
Honestly, I LOVE fresh herbs. There's just something about fresh herbs in recipes that is unbeatable. I can't count the $$$$ I've spent buying fresh herbs at the store, only for it to go "old," because I didn't use it fast enough.
Now… I just hop off my back deck, grab what I need for a dish, and I'm good to go. Talk about fresh, and it saves me some "green."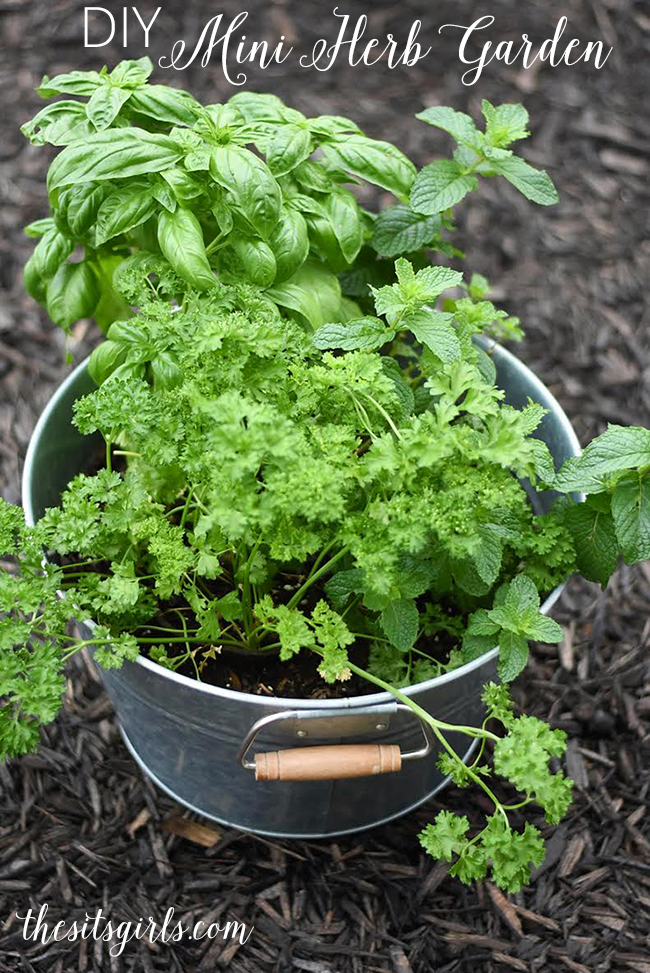 DIY Mini Herb Garden
I started out with a small plant of each:
I purchased these at a local home improvement store.
Mini Herb Garden Supplies:
Beverage Tub
Potting Soil (I selected soil that was geared for herbs)
Herb Plants
Drill
How To Make A Mini Herb Garden
Take a drill, and drill about 3 holes in the bottom of your beverage tub so water can drain.
Fill tub with potting soil, about 3/4 of the way up.
Put each plant in to the soil, covering the roots with more soil.
Pat soil around each plant base, so the plant is secure.
Water the plants according to the plants suggested directions. They usually come with tags, giving instructions on how to care for your plants.
SIDE NOTE: I have heard (after I already planted mine) that you should really put "mint," in it's own pot, because it will overpower the other herbs and it requires a different amount of water.
My mint does seem to be doing well the way it is. Actually… all of my herbs are turning out way better than I thought they would.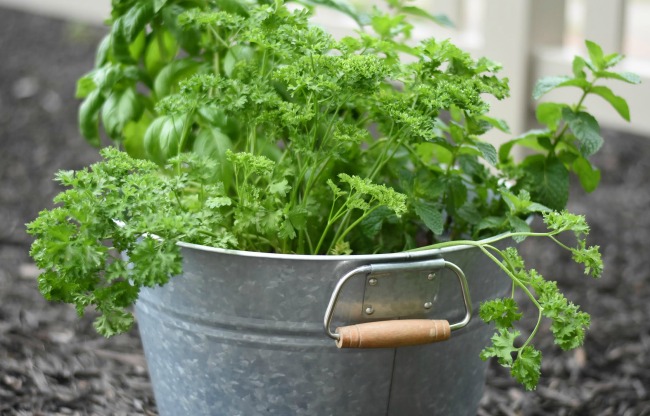 Another DIY success!
Have you tried growing your own garden? Share any tips you have in the comments.