This post may contain affiliate links which may give us a commission at no additional cost to you. As an Amazon Associate we earn from qualifying purchases.
Finding unique items to give to others for Christmas is not as difficult as you think! Homemade gifts add a bit of charm that no other store bought present can replicate. DIY 15-minute Peppermint Soap is a gift that anyone would enjoy! Even your toughest to please recipients will love to find this simple and handmade gift under the tree. And, it really only takes 15 minutes!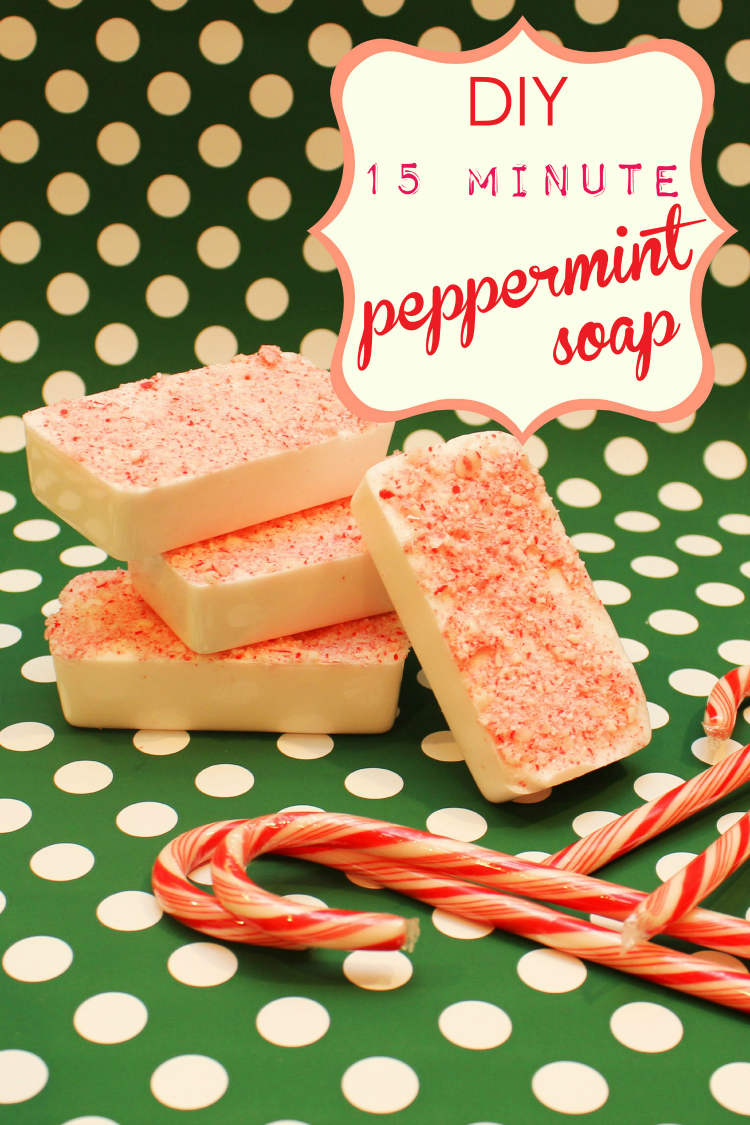 DIY Peppermint Soap
Sometimes even the best intentions when gift giving come up short! Giving someone a batch of DIY 15-minute Peppermint Soap shows you care enough to give homemade. But, it won't require a whole weekend to whip this gift up! A snappy 15 minutes is all you need.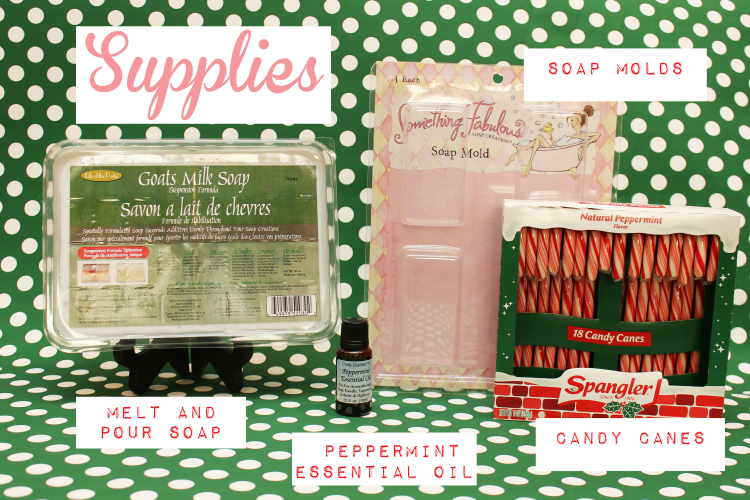 Gather these supplies:
Melt and pour soap
Peppermint essential oil
Candy canes
A soap mold
First things first! Unwrap 5 to 6 candy canes and break them into pieces.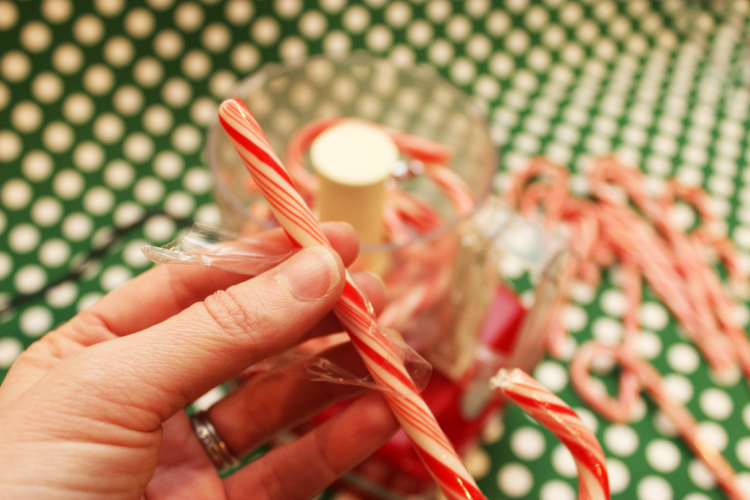 Next, place your broken up candy canes into a food processor to break them up into a fine powder. Don't have a food processor? That's okay! Place your candy canes in a large zip-top bag and use a rolling pin or other heavy item to break them up.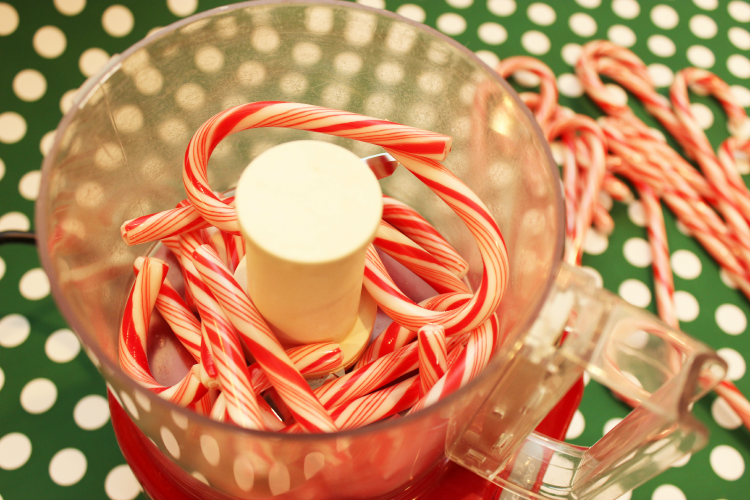 Then, pulse your food processor until your candy canes are the consistency of coarse sand. Pink sand!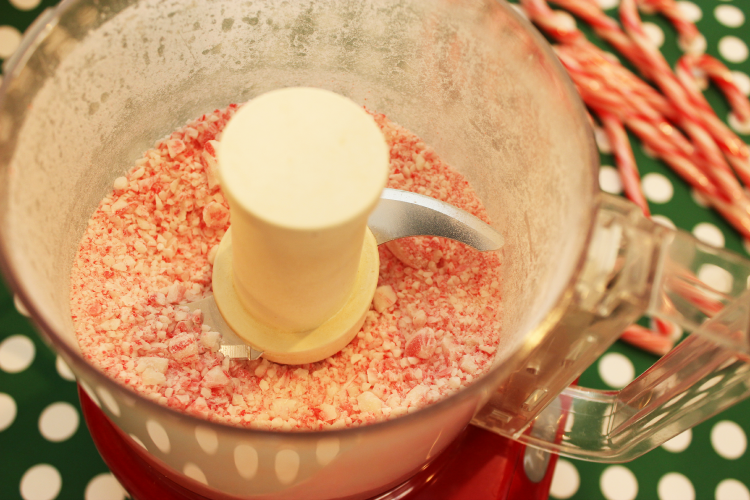 Time to work on the soap! Cut your soap into small chunks and place them in a microwaveable bowl. Microwave in 30 second increments and stir between each one. (It's kind of like melting chocolate!)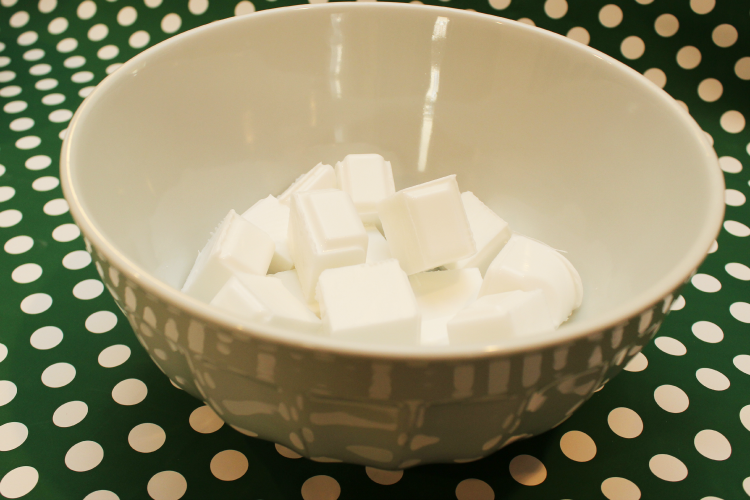 Once your soap is melted and smooth, add 20-30 drops of Peppermint oil. Stir well to incorporate. If your soap starts thickening, you can pop it back into the microwave for another 30 seconds. At this point, you could add your candy cane pieces into your soap and stir them up! I choose to add mine to the top.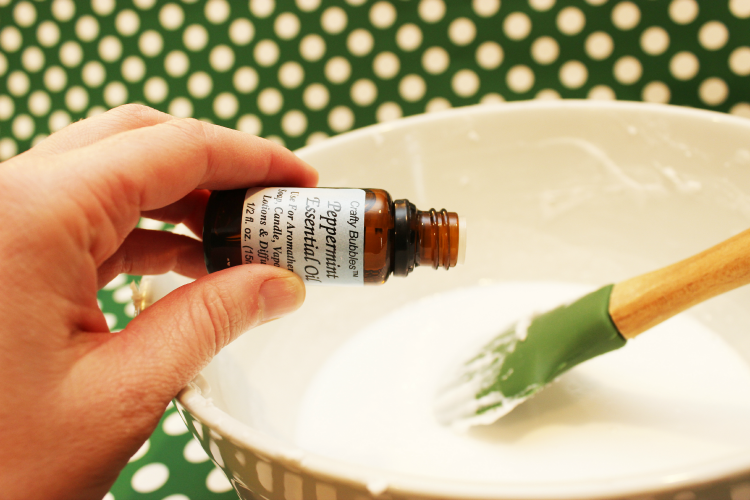 Next, pour your soap into the molds. Be careful not to overfill them!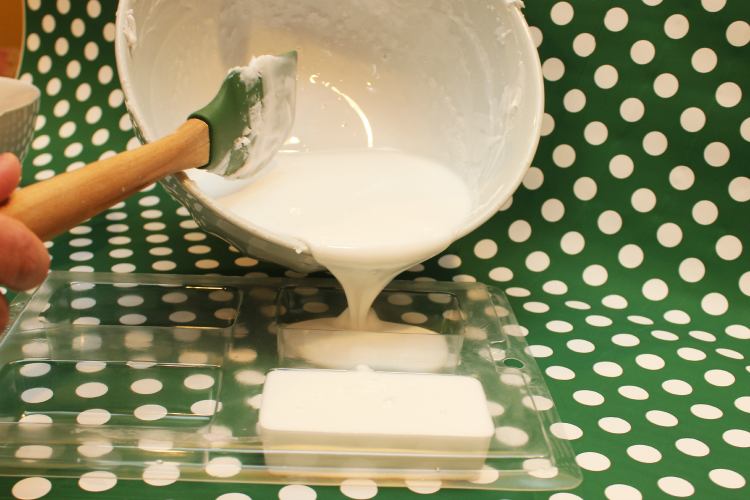 Top your soap with the candy cane powder. You can add as much or as little as you like. I wanted lots! I covered the whole top of my soap!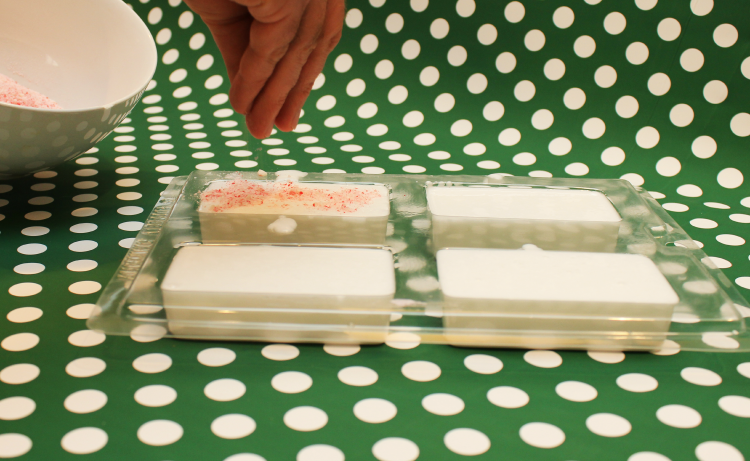 Last, allow your soap to harden up and then simply pop them free from the mold! Need your soap to harden quicker? Pop them into the fridge for 15 minutes!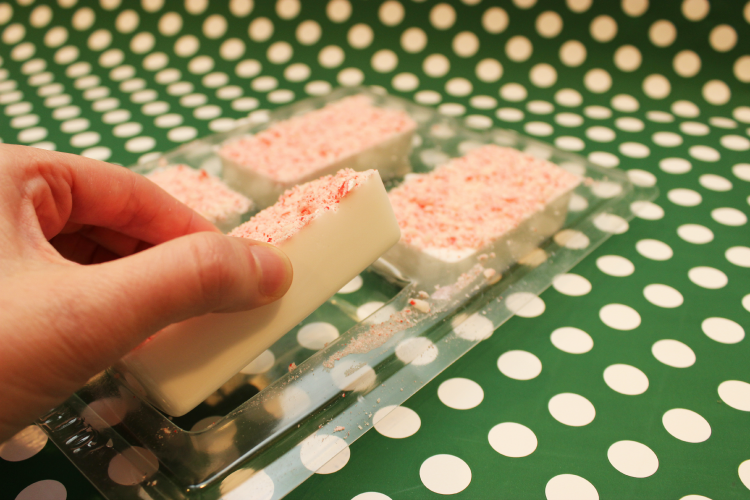 That's it! Your gift giving is complete! Wrap them up in a brown paper sack, or stack them in a glass jar!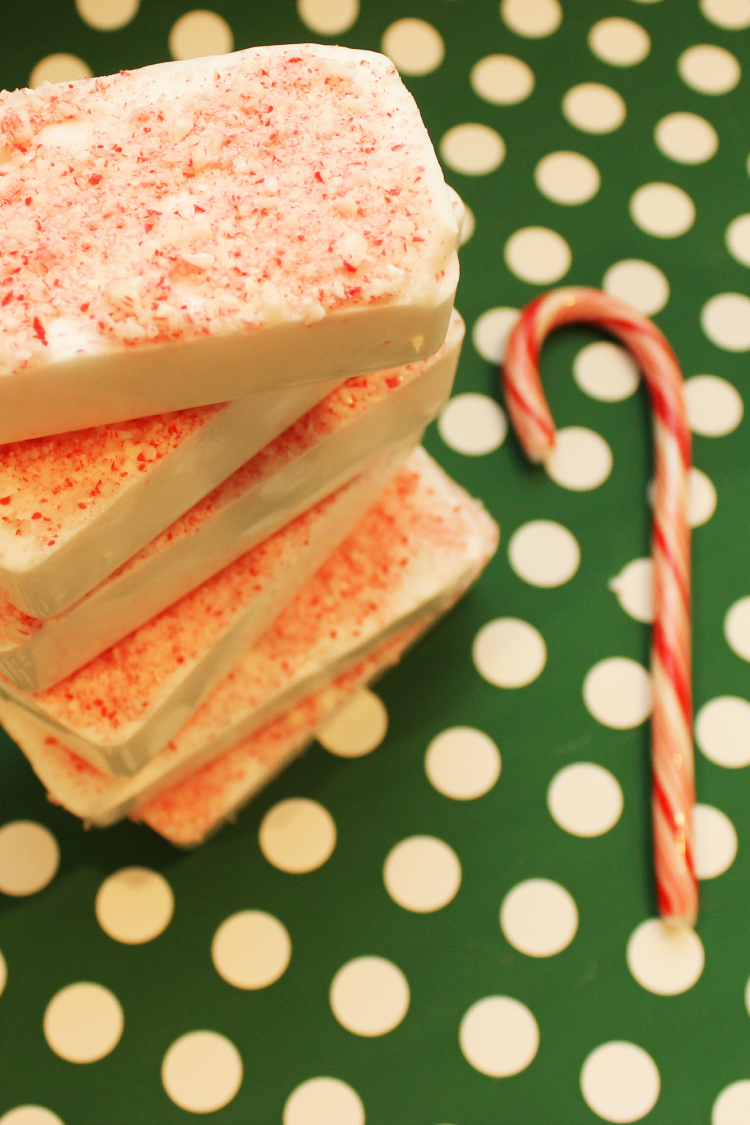 You can check everyone off of your gift list!