This post may contain affiliate links which may give us a commission at no additional cost to you. As an Amazon Associate we earn from qualifying purchases.
School glue can be used for lots of great things! But, did you know a little bottle of school glue can help make an awesome, one-of-a-kind tee-shirt? Use your imagination to create a perfectly simple DIY Dye Resist Tee Shirt. Believe me, you are going to be impressed by the dyeing techniques that can be achieved with a little bottle of school glue!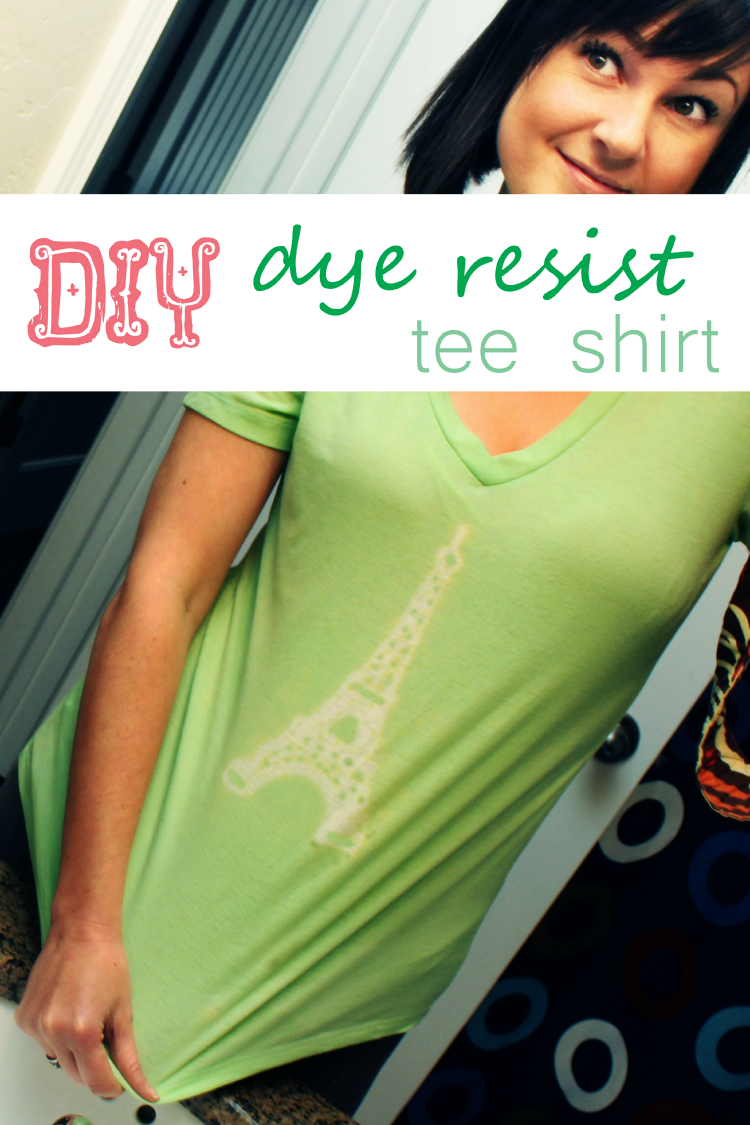 Dyeing Techniques: DIY Dye Resist T-Shirt
To make your own DIY Dye Resist Tee Shirt, gather these supplies.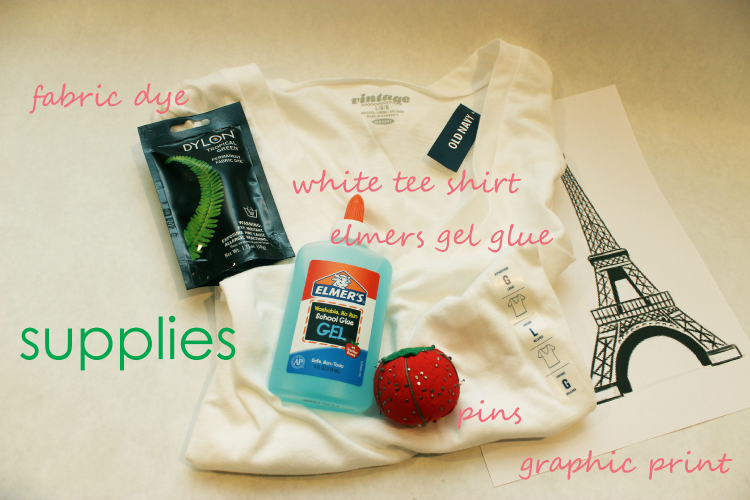 For this project to work you MUST USE the Elmer's Blue Gel glue. Regular white glue will not work!
You will also need supplies for dyeing fabric:
A large bucket or tub
Gloves to protect your hands
A way to stir up the dye mixture
To begin, tape your printed graphic onto a piece of sturdy cardboard. I used the top of a large shoe box.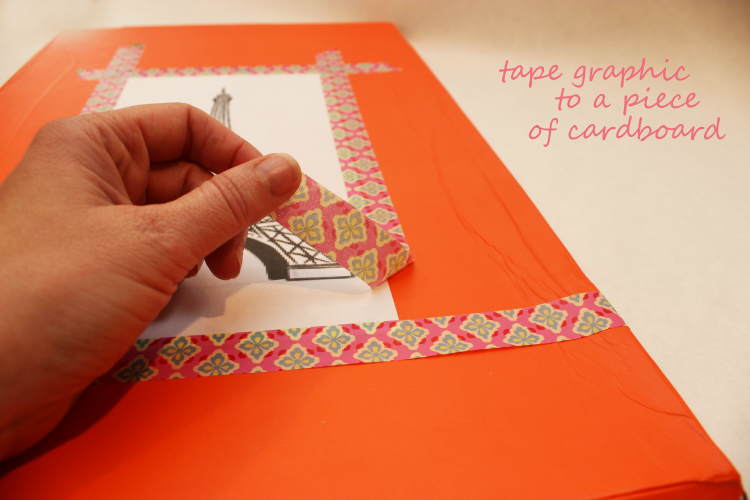 Next place the cardboard inside your tee shirt and move it around until the graphic is right where you want it to be. Then, secure the tee shirt onto the cardboard using pins so that it does not slip around when you are using your glue.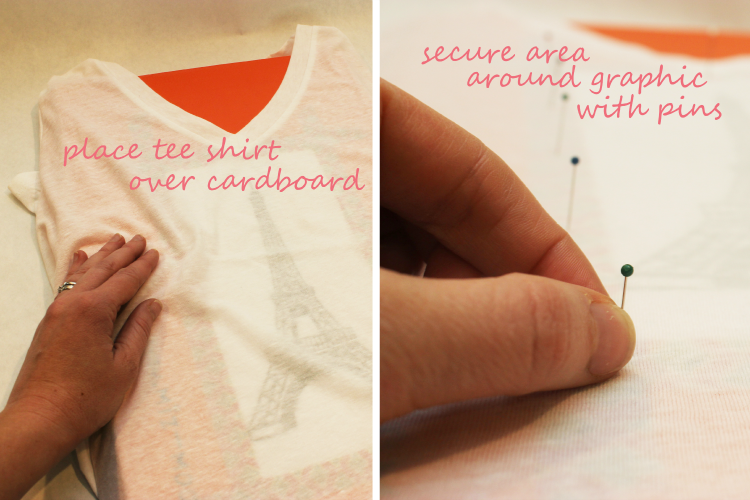 Saturate your tee shirt using water in a spray bottle. If you don't have a spray bottle, you can also run some water over your tee shirt before you put the cardboard inside.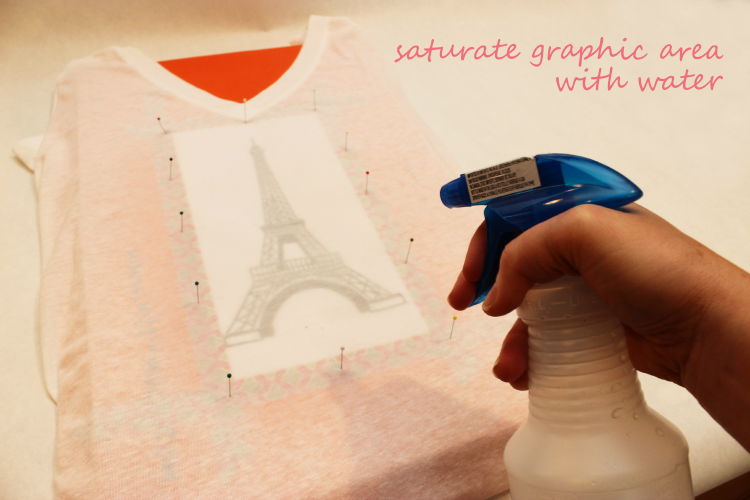 Next, trace your graphic with the glue. Make sure you get enough glue on areas for it to resist the dye. Keep track of where you've already traced so that you don't trace the same place twice or forget to trace an area.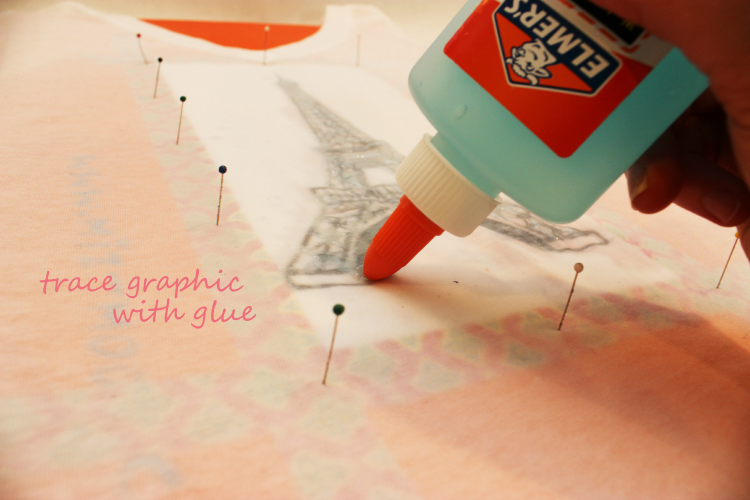 Allow the glue to almost dry. While it is still slightly tacky, remove the shirt from the cardboard. You don't want your graphic to glue itself to your shirt! To complete the drying process; either hang your shirt, or replace the cardboard with a large plastic container lid.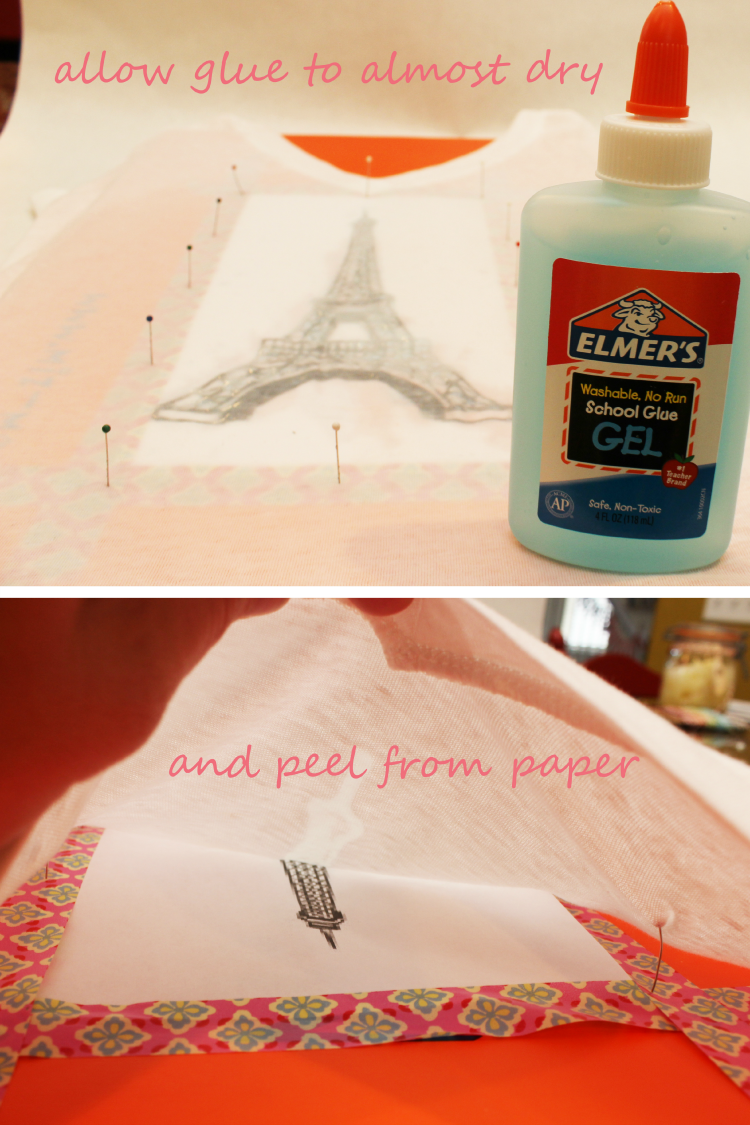 Don't start the dye process until your glue is COMPLETELY dry. You don't want to ruin your shirt! I sped up the process with a hair dryer.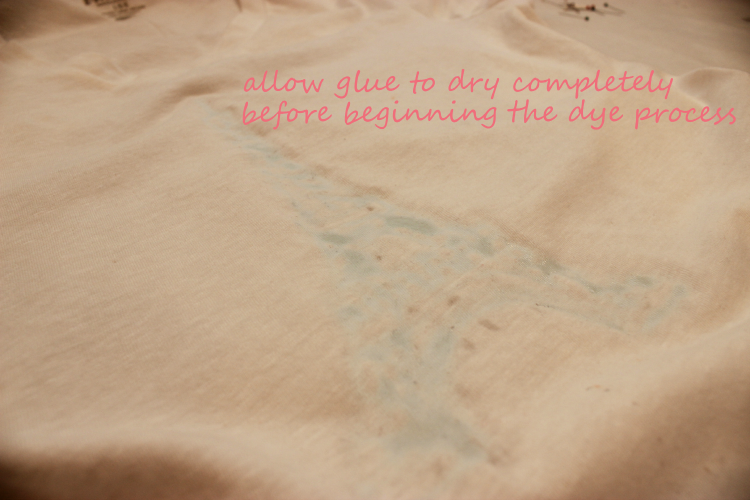 Once your shirt is dry, mix your dye according to directions EXCEPT when the directions call for hot or warm water, substitute cool. If you use hot water, the glue will melt off of your shirt and the dye will ruin your design.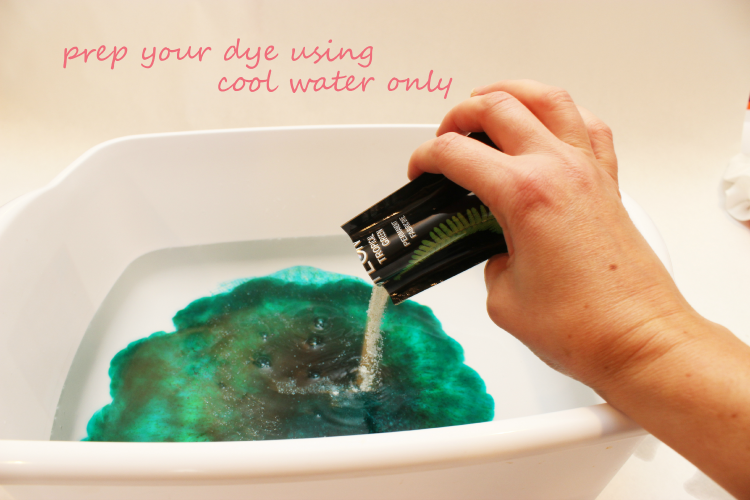 Next, submerge your shirt and allow the dye time to do its thing! I let my shirt sit for 15 minutes, but you could go longer if you want the color darker.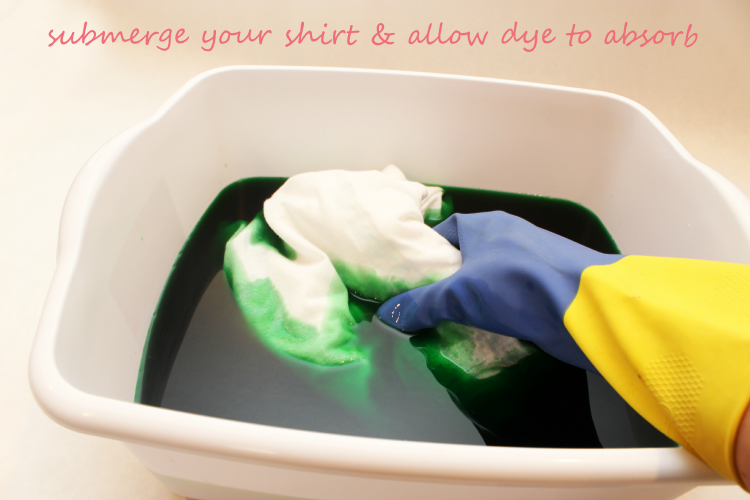 Once your shirt is done dyeing, wring it out and set it on top of a prepared surface to dry. Once it is dry, you can toss it in the washing machine alone for a quick wash. After you remove it from the washer, check to see if the glue has dissolved. If your glue is being stubborn, you can give it a good scrub in the sink with a little soap. Dry it on hot in the dryer once you remove all of the glue.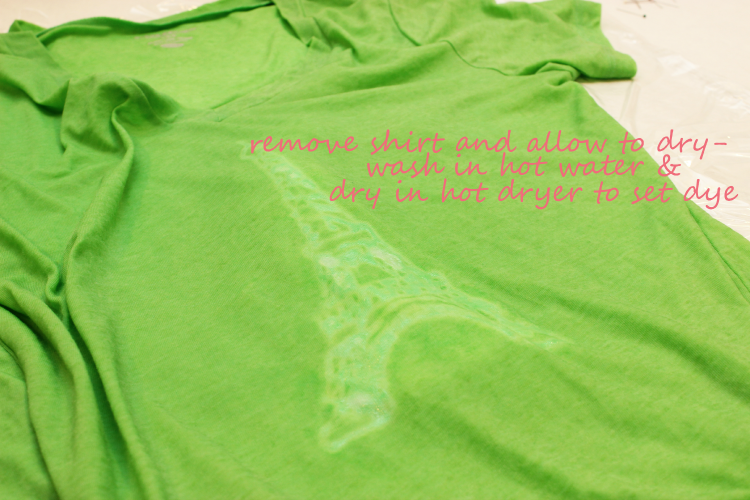 Once your tee shirt comes out of the dryer, it's ready to wear!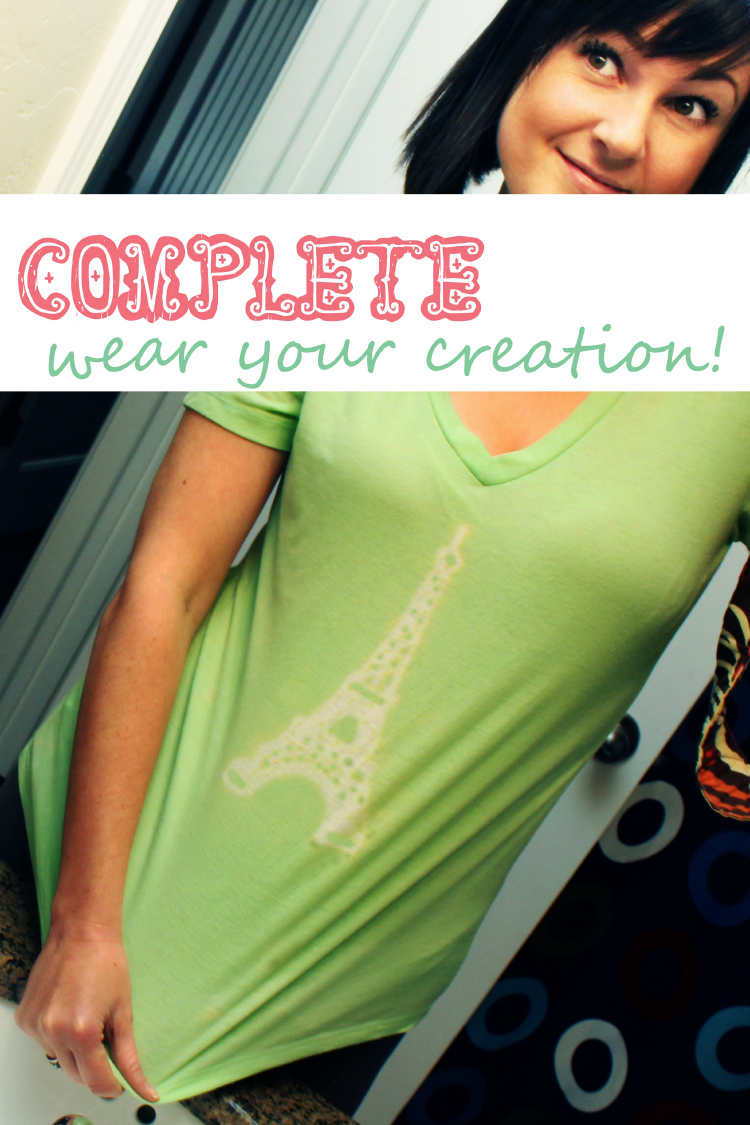 Do you have a fun craft, recipe, or another Pin-teresting post that you want to share? Use the below Linky to get featured! We'll be sharing our favorite posts in the coming week across our social media channels, on the blog, and in our newsletter.