This post may contain affiliate links which may give us a commission at no additional cost to you. As an Amazon Associate we earn from qualifying purchases.
Since Christmas is quickly approaching, it's only a matter of days before the kids are home from school on winter break! Maybe you have a toddler at home and need some fun outdoor toddler activities. Don't panic, we have plenty of fun ideas for you!  Keep things interesting by adding DIY Snow Paint onto your activity list, and while the kids keep busy outside, you can watch the hours melt away!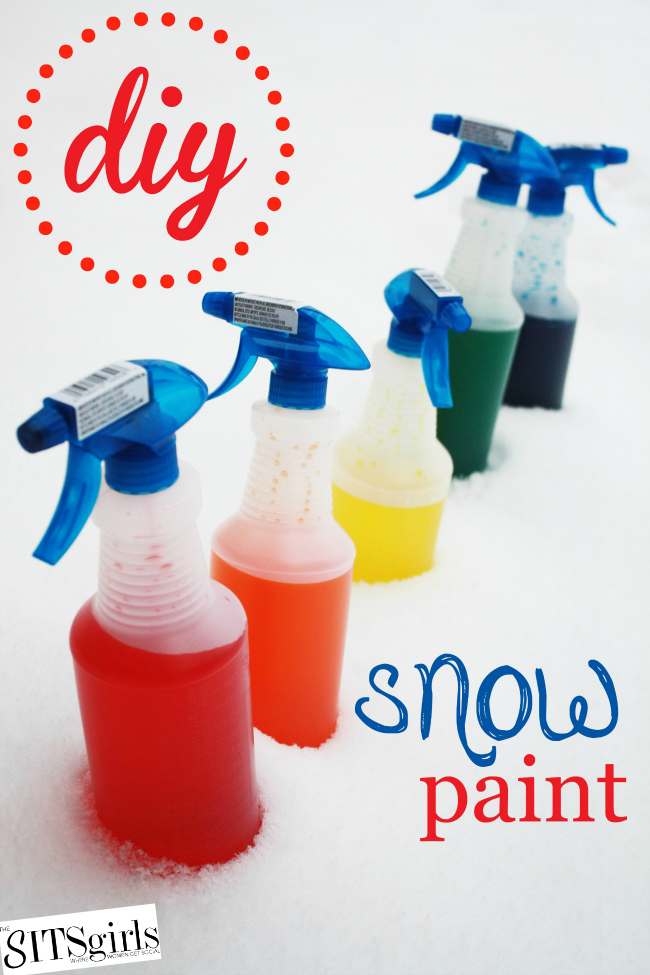 DIY Snow Paint is so easy to make, you won't believe your eyes!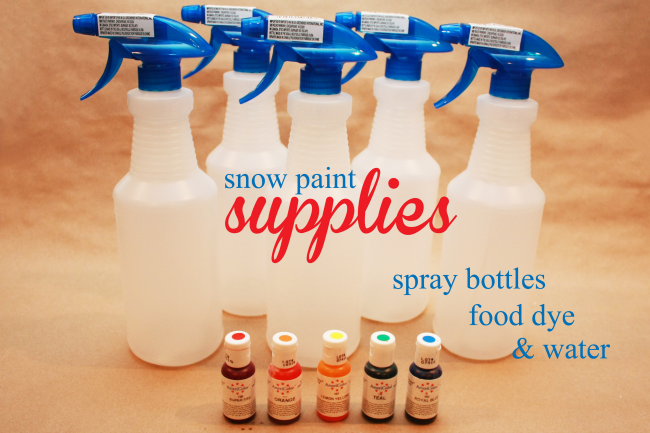 Supplies
spray bottles
food dye
water
To create your DIY Snow Paint, remove the tops of the spray bottles and fill them with water.  Then, add enough dye to get the color you are after.  I used a pretty good amount of dye to make the color vibrant and bright!  Screw the lid back on the bottle, and give it a good shake.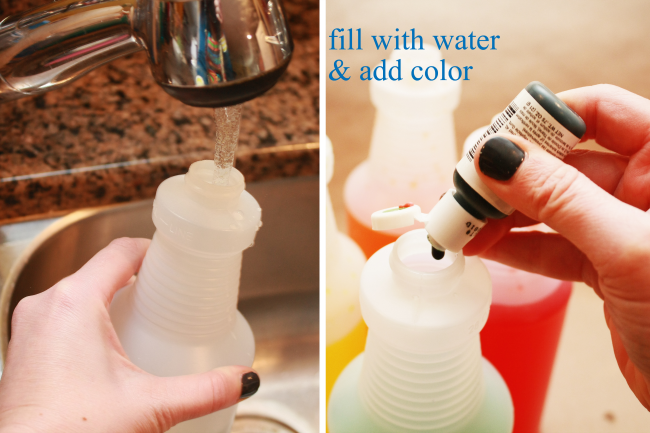 Round up your artists, and make sure that they are wearing their nice warm snow clothes!  Believe me, they are going to spend hours outside creating, coloring, and painting every inch of snow in your yard.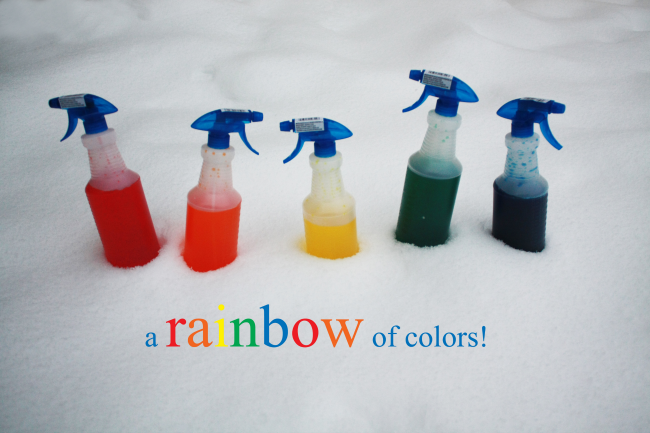 To use your DIY Snow Paint, simply hold the nozzle of the bottle a few inches from the snow and spray.  You can adjust the nozzle to create a finer mist, or a more concentrated spray.  You can mix colors, draw pictures, or even write out a friendly Christmas message to the neighbors.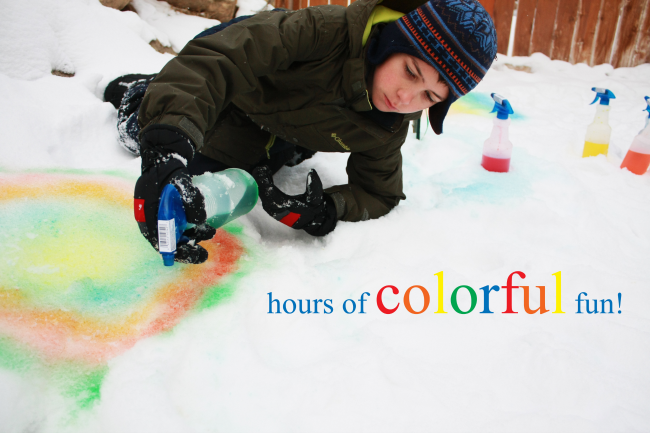 I wanted my DIY Snow Paint very vibrant and colorful, so I decided to use gel food dye instead of the drops.  Using the gel gives your paint a strong color that can't be missed.  The drops would also work, but for the brightest paint possible, I recommend the gel.  Gel food dye can be purchased at any grocery store.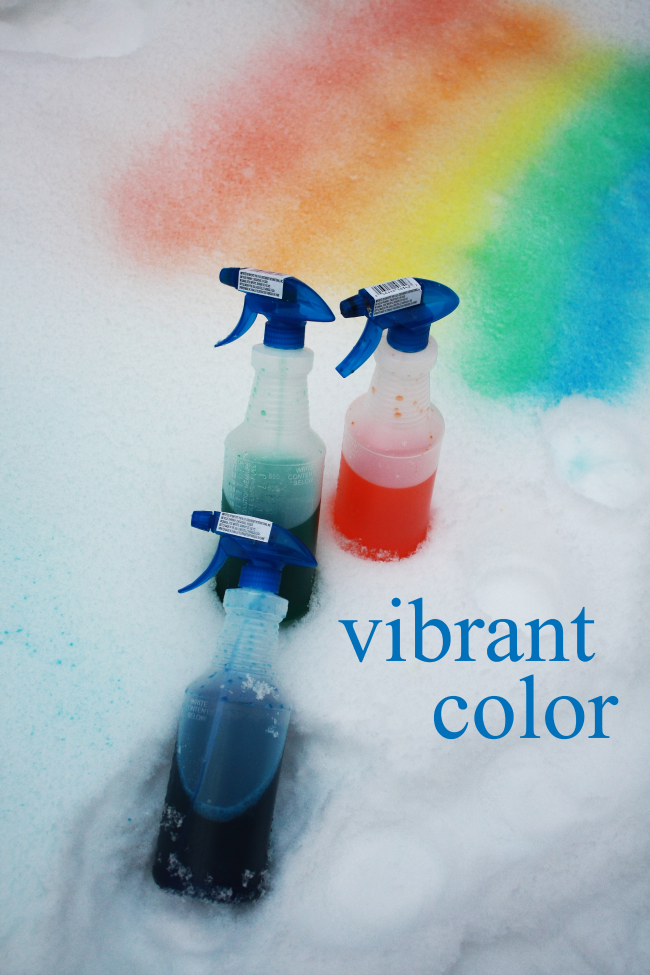 DIY Snow Paint is not only a fun activity, but an easy way to keep your kids busy during the winter holidays!  And since the supplies are so easy to find, it's a great activity to have on hand and pull out anytime!
Looking For Fun Ideas Similar To This One?
Looking for more posts similar to this DIY Snow Paint? Then be sure to click through the below links or head over to our Pinterest Page for more great DIY projects!