This post may contain affiliate links which may give us a commission at no additional cost to you. As an Amazon Associate we earn from qualifying purchases.
I love the little details of the holidays, and the dinner table is no exception. I am always looking for ways to enhance my holiday meals. These DIY Thanksgiving napkin rings add the perfect little touch to each place setting and can be made in any color or pattern to suit your needs!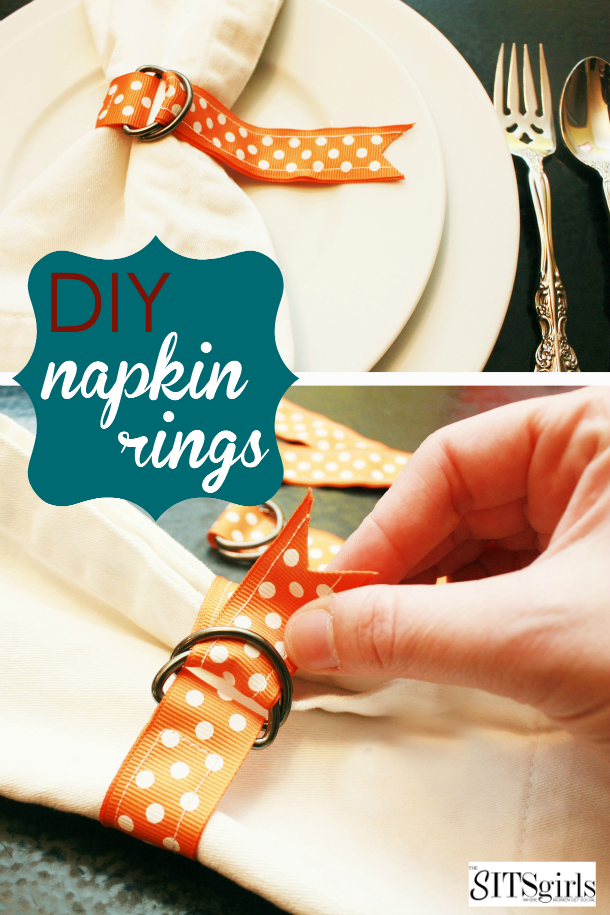 DIY Thanksgiving Napkin Rings
You won't need much to make your own DIY napkin rings.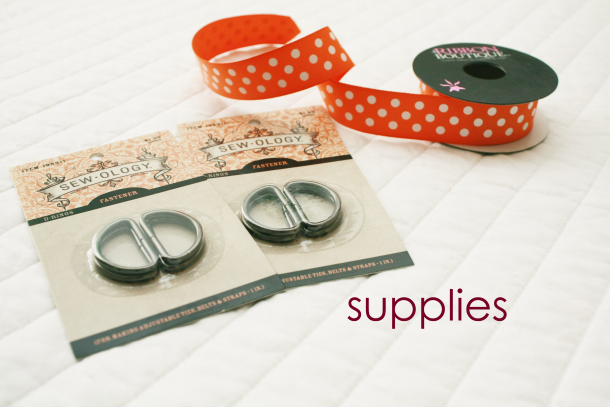 You will need 2 d-rings for each napkin ring.  They are easily found in any sewing supply section at your local craft store.
To begin, cut your ribbon in 12 to 18 inch pieces.  I wanted a nice long napkin ring because I like the look of the ribbon tail.  If you want a shorter ring, opt for the shorter size of ribbon.
Next, thread 2 d-rings through each piece of ribbon and gather at the middle.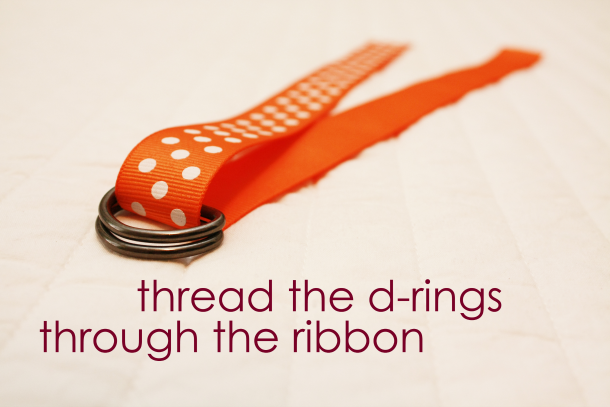 Using your sewing machine (or by hand) start at the raw edge and stitch up toward the rings.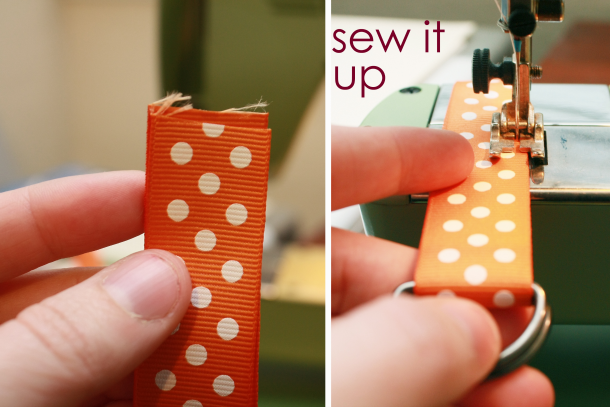 Once you get to the rings, turn your ribbon and sew across.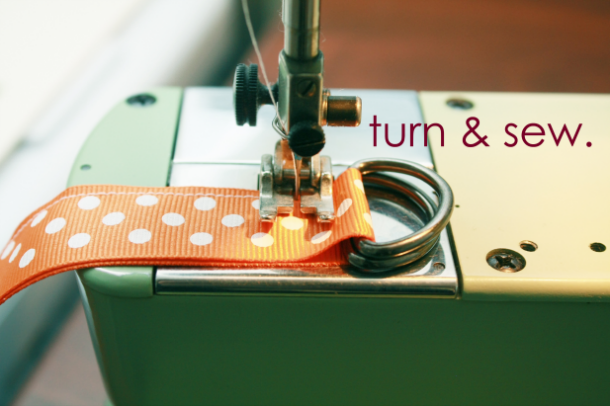 Then, turn your ribbon once again, and sew back down the other side.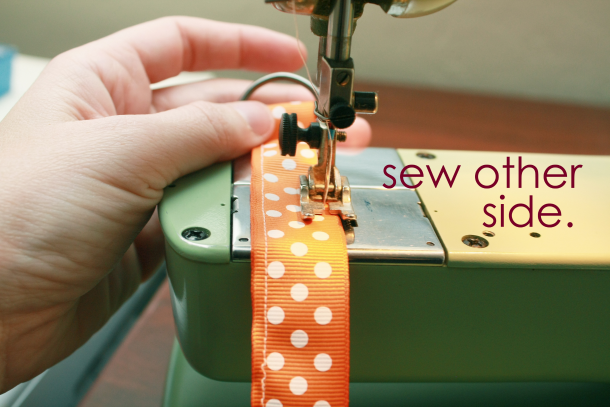 Once you are done sewing your DIY napkin ring, cut the raw edge into a dovetail design.  You are finished!  Repeat these steps for each napkin ring.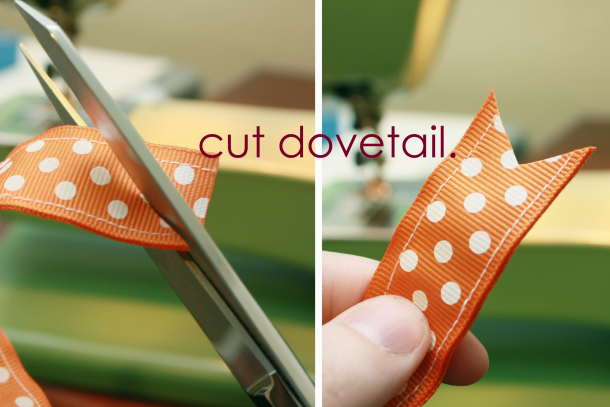 To use your DIY napkin rings, follow these easy steps.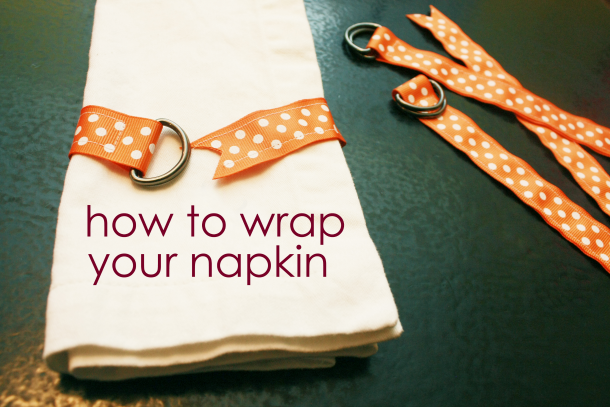 Place your napkin ring around your napkin.  Place your end (the dovetail) into the d-rings.  Split the d-rings open.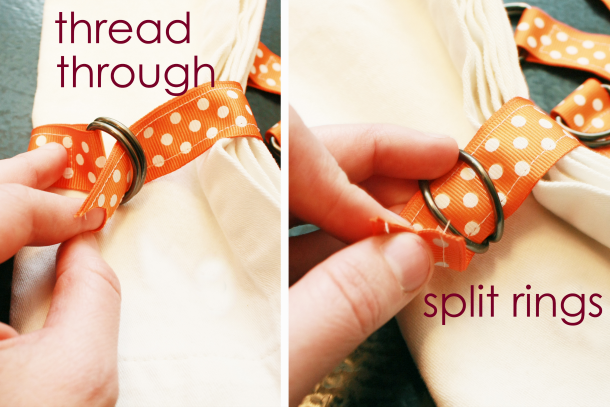 Thread the end (the dovetail) through the middle of the opening and into second ring.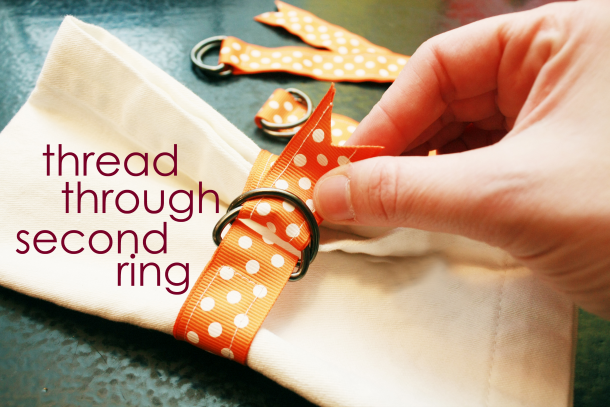 Pull your DIY napkin ring tight to gather your napkin inside.  You can leave your DIY napkin ring as is, or tuck the tail under the napkin.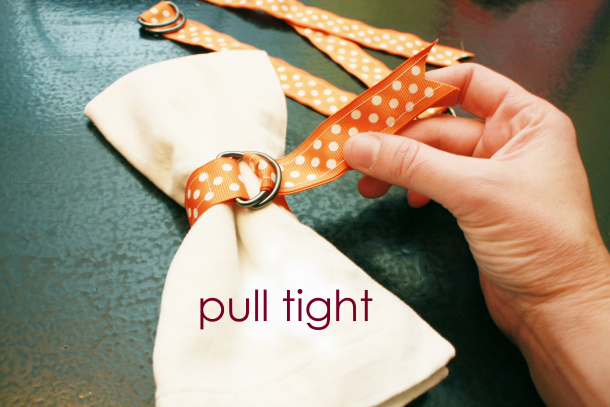 DIY napkin rings are an easy way to add a bit of charm to any holiday table.  They make great gifts too!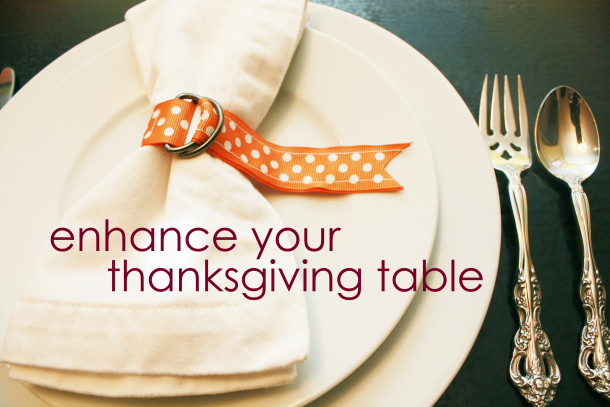 Feeling Inspired? Keep Reading!