This post may contain affiliate links which may give us a commission at no additional cost to you. As an Amazon Associate we earn from qualifying purchases.
Halloween season is finally here, and I cannot believe how quickly this year is flying by. I'm sure I say that every year when the holidays approach, but it is true, time needs to slow down. I have too many holiday crafts and not enough time to finish them. I did happen to check this Trick or Treat sign off my list that only took a weekend to complete!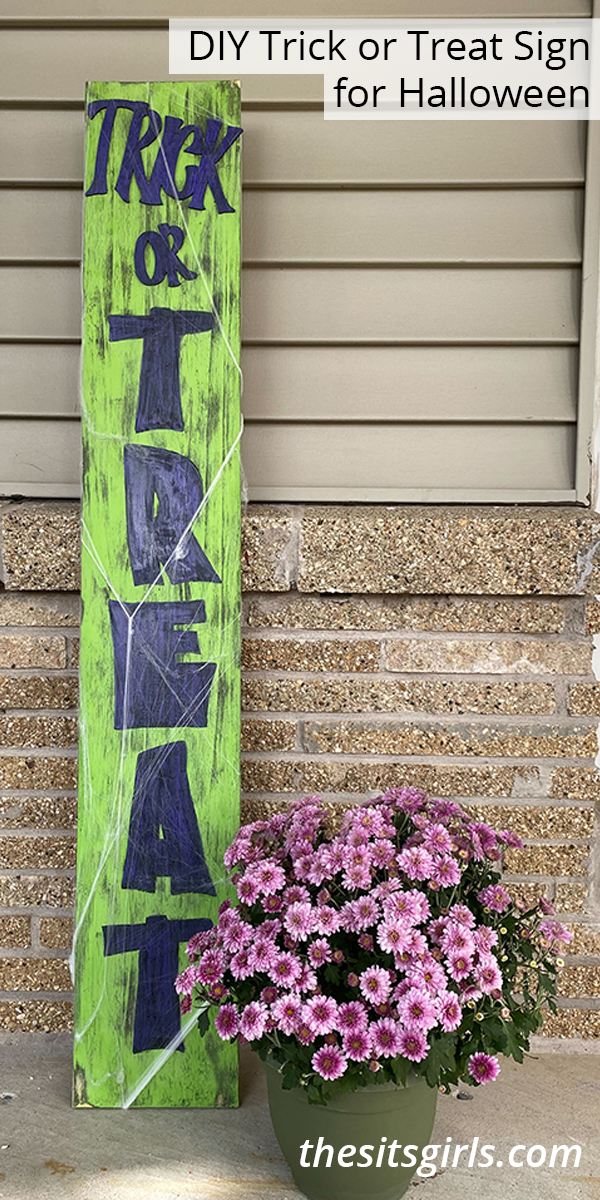 DIY Trick or Treat Sign
Materials needed to make your own trick or treat sign:
One wooden board (we used a 7 ½ by 47 ½) -purchased at Menards
Wooden wording – purchased at Michaels 
Paint – Black, Green, Purple, Crackle Paint 
Sander/Sandpaper
Wood Glue 
Printer Paper/Printer 
White Stretch Spider Web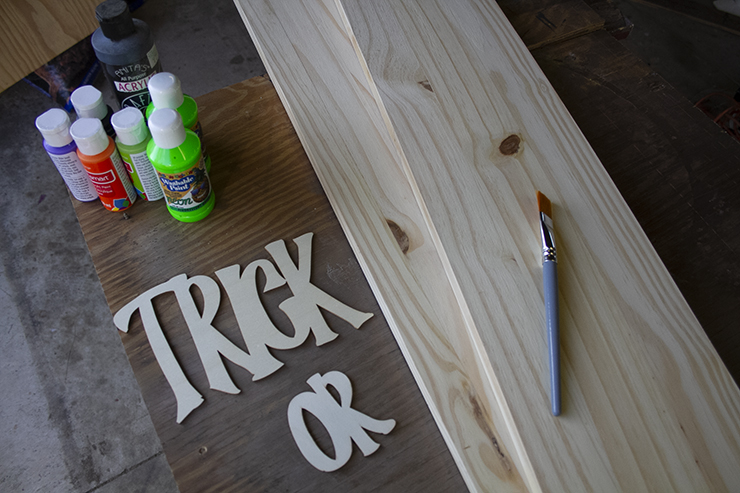 First things first, let's begin by sanding down the sides and front of the wooden board, we don't want any splinters! Once the board is smooth as butter, let's get started on painting the board black. It is up to you if you want to paint the back of the board, but I decided it was not necessary here.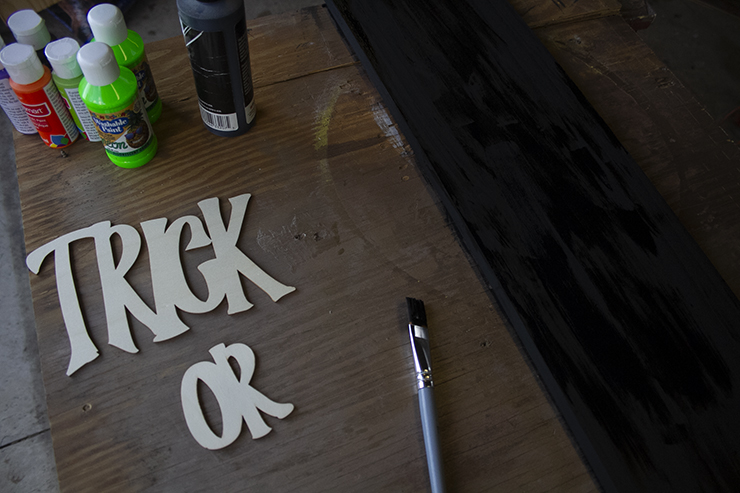 Once the black paint has completely dried, I applied the green paint right on top. When that layer of paint has dried, you will take your sander/sandpaper and begin sanding off some of the paint until you see the black paint poking through.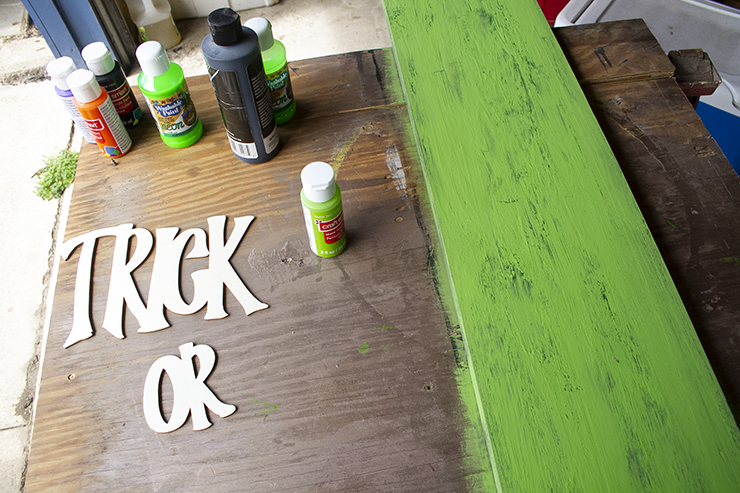 You can sand more or less here, depending on how you want your board to look.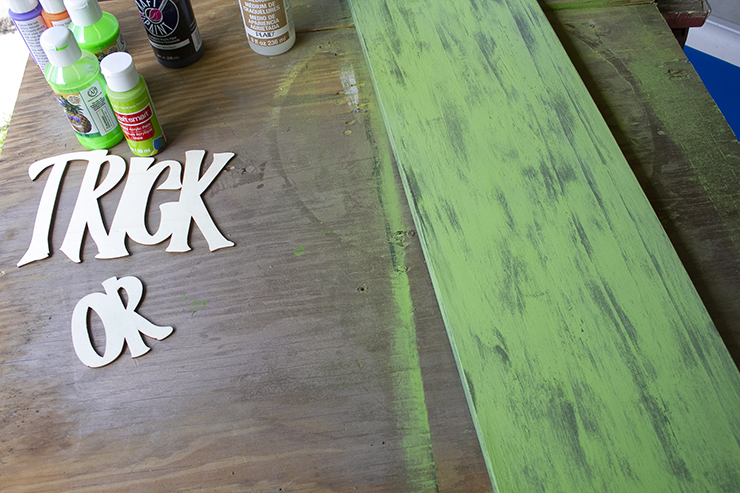 The next step is to paint the wooden wording, I ended up just using the TRICK OR from the set and I painted them black. Once that layer of paint has dried, I went over it with the crackle paint.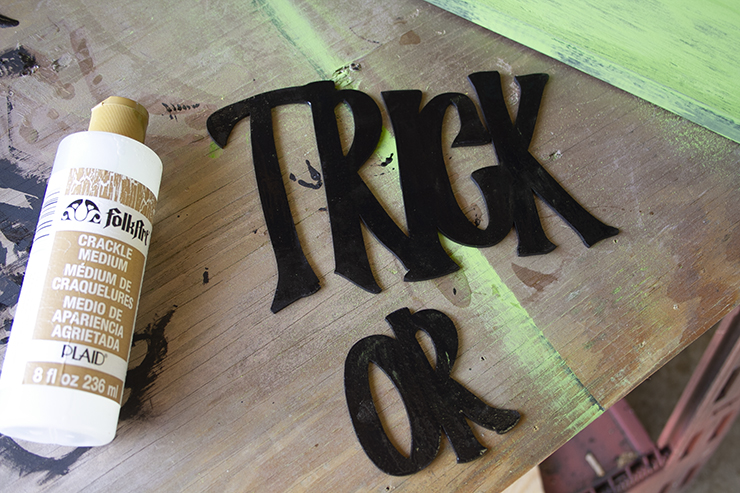 You will want to make sure that this paint (if you are using it) is 100% dry before applying the top color. I decided to go with purple as my top color, and you can see from the image that once it starts drying it crackles, allowing the base color to show through.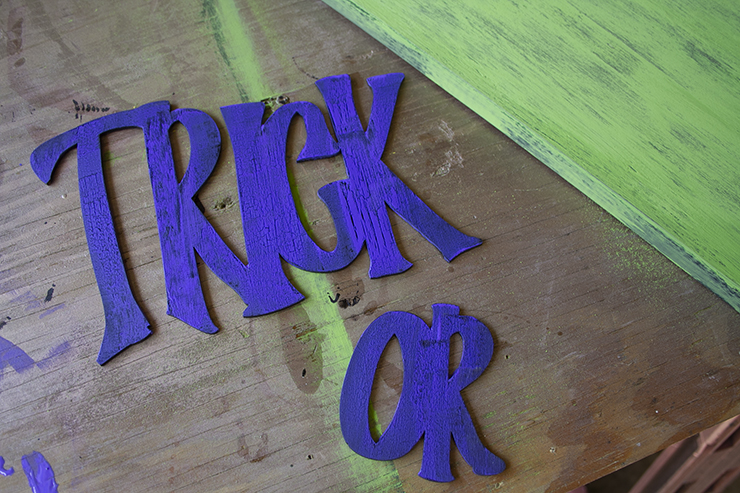 While the words are drying, I began working on the TREAT lettering, which you will need a computer for. I did a quick search on Da Fonts and found a free festive font called Nightmare that was simple enough to trace!
If you would rather freehand or use a stencil here, go for it.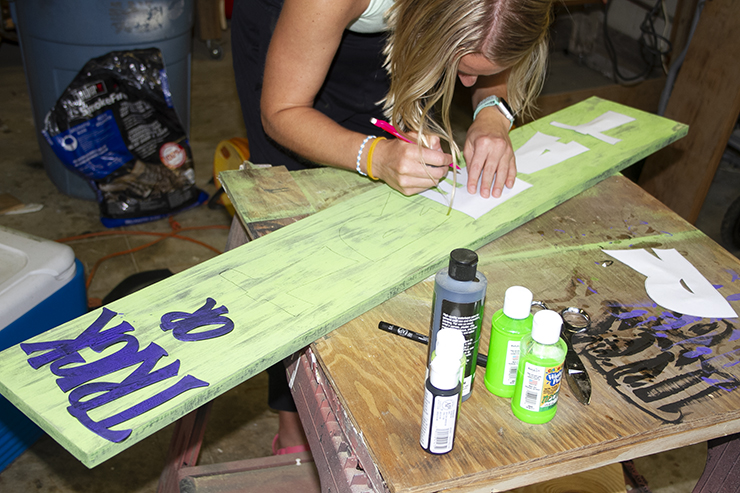 To use this font, you will need to download it to your computer and open a blank document in photoshop, or Microsoft Word, and set the font sizing to fit the length of your board. My font sizing is about 6 inches (around the size of 250/275). Begin typing out each letter on its own page and print them out. Once printed, you will cut them out and place them on the board.
To get an idea of spacing I carefully placed the wooden lettering at the top to make sure I had enough room for each letter. Next, secure the letters with tape and began tracing. After the letters have been traced, I began painting. I kept it consistent with the wooden letters and did black on the bottom, followed by the crackle paint, then purple on top.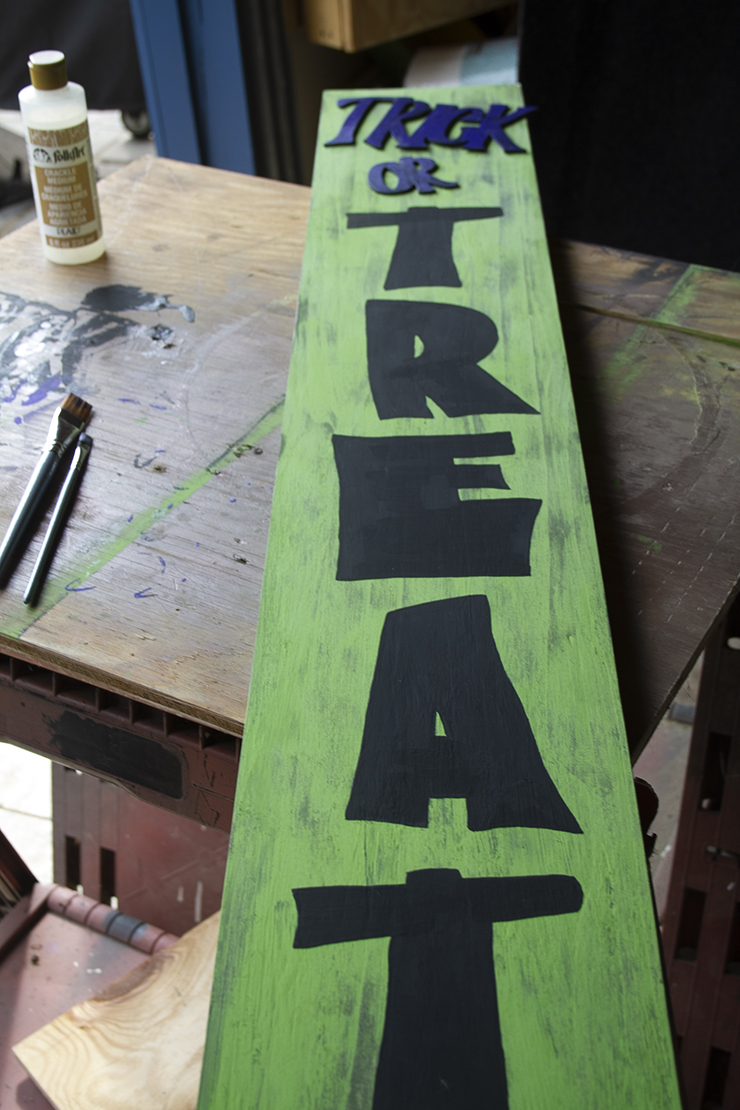 Once dry, I took the sandpaper and sanded the TREAT letting to give it a more weathered look.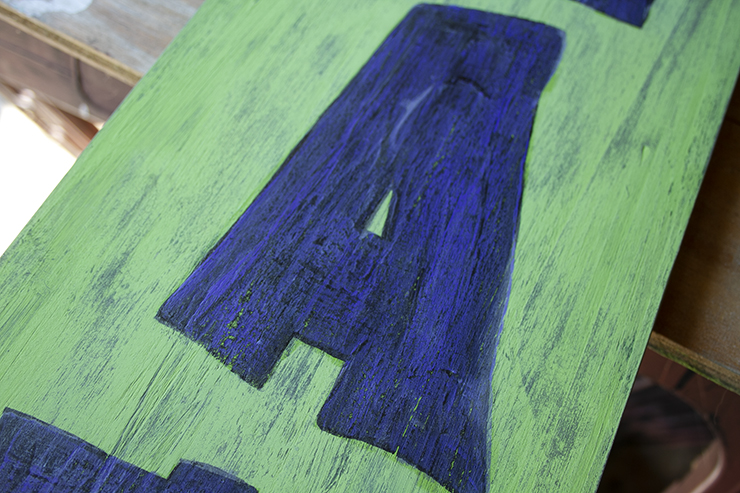 After I was satisfied with how everything looked I wiped down the board and placed the wooden lettering at the top and glued them down.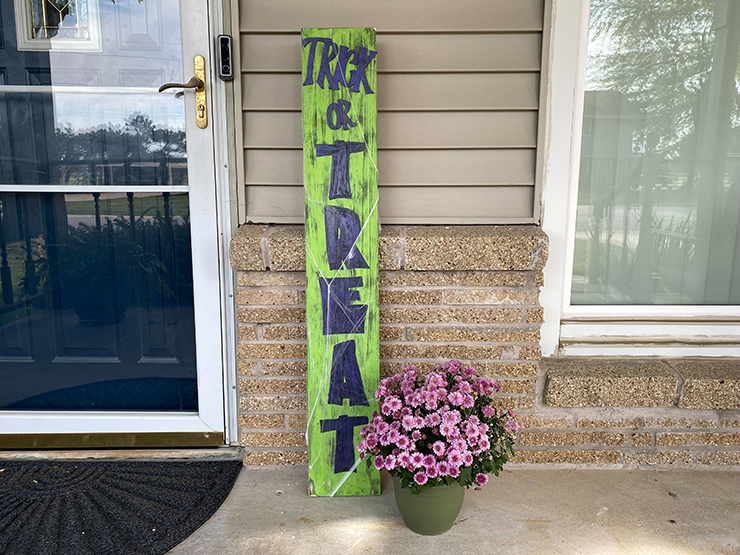 I added some fake spider webs across the board for extra spookiness and voila, a cute Trick or Treat sign is ready to be displayed on your front porch!