This post may contain affiliate links which may give us a commission at no additional cost to you. As an Amazon Associate we earn from qualifying purchases.
Making a do it yourself wreath, especially a coffee filter wreath, is as simple as pie! It is the perfect project for a craft night party, but it's a fun project to do by yourself as well! Starting a coffee filter wreath can seem daunting at first, but you'll be surprised by how easy it is and by how quickly it is completed!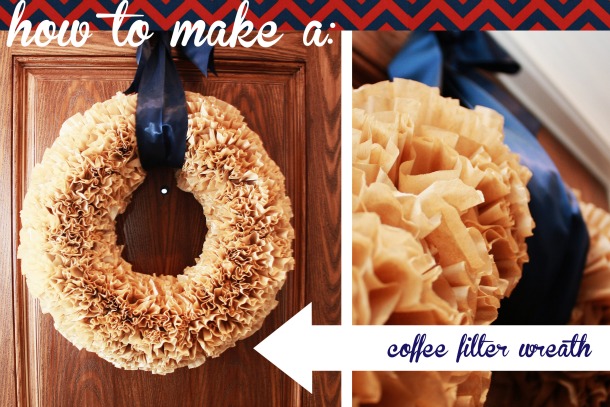 Do It Yourself Coffee Filter Wreath
The supplies needed for your coffee filter wreath and simple and straight forward.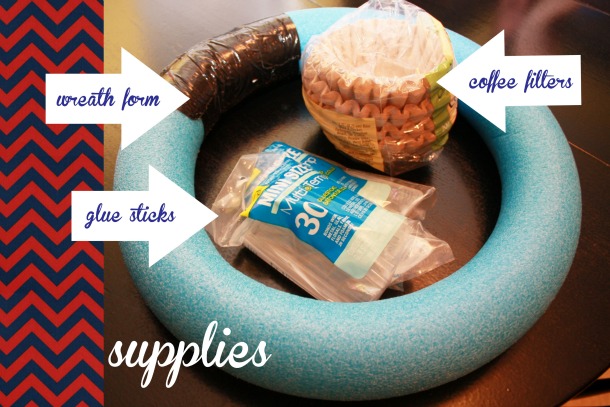 When purchasing the glue sticks and coffee filters for your coffee filter wreath, more is better! (my package of coffee filters came in a package of 200 and I had more than enough for my wreath) Coffee filters come in two colors, white and natural. I used natural for my project.
I made my own wreath form out of a pool noodle to save a bit of money. A regular wreath form can run somewhere between $9-$18, depending on the size and where your purchase it. I stocked up on pool noodles at the end of summer last year for $1 each and used duct tape to secure the ends.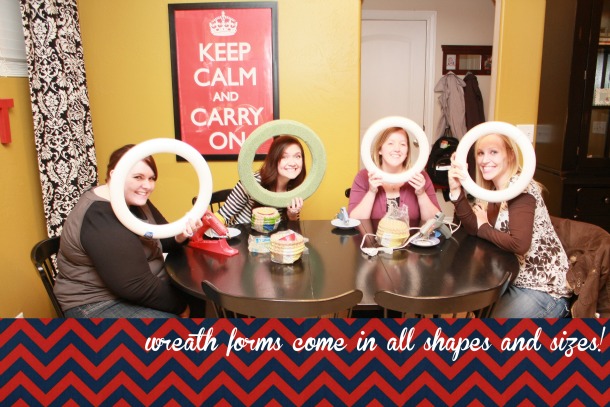 Choosing Your Coffee Filter Wreath Form
If you choose to buy your wreath form, you will find that there are many different types out there! Choosing one made out of foam is best (especially with rounded edges) but a wreath made from straw would also work. If you cannot find a wreath form with rounded edges, you could round yours out with a knife. (as I did with Karlie's green wreath in the photo above.)
To begin your wreath, plug in your hot glue gun and make sure your glue sticks are easy to grab. Take a coffee filter and crumple up the edges like a closed flower.
Turn your coffee filter over, and gently crush the bottom to flatten it. Use your glue gun to add a decent amount of glue to the bottom.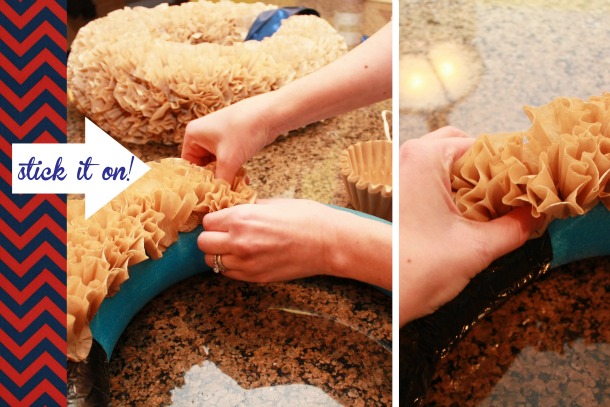 While the glue is hot, push your coffee filter onto your wreath. You can pack the coffee filters in as tight or as loose as you wish, just keep in mind that the tighter you pack them in, the more you will use and the longer it will take you to finish your wreath.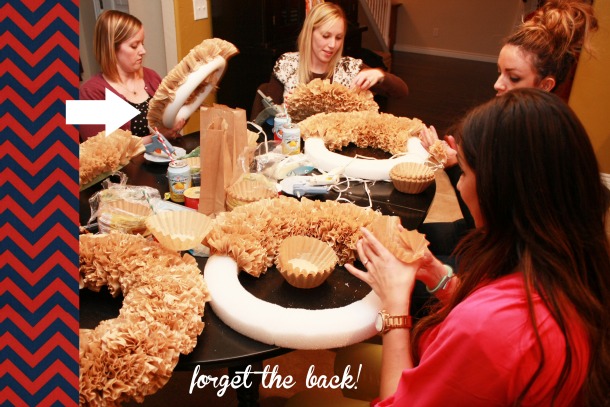 As you work around your wreath, don't glue any filters to the back. Keeping the back clear will help your wreath to sit flat against your display surface.
Completing Your Wreaths DIY
Once your wreath is completed, you can tie it up the middle with a thick piece of ribbon for easy hanging. You could also add other decorative elements such as painted wooden initials, flowers made from fabric, a large bow, or even a layer of bright spray paint!
More DIY Inspiration
If you liked this coffee filter wreath tutorial, then be sure to check out these three posts. They are sure to inspire you!
Do you have a tutorial of your own to share? Link it up in the comments below or head over to our Facebook fanpage and let's chat!