This post may contain affiliate links which may give us a commission at no additional cost to you. As an Amazon Associate we earn from qualifying purchases.
My kids and I have a tradition for St. Patrick's Day. The night before St. Patrick's Day we make a Leprechaun Trap, and try to see if we can catch a funny little green man the next morning. Last year we used an old shoe box and some gold coins as our trap, but we were unsuccessful. This year I was thinking we needed something that is a little more enticing! We will be making a Doughnut Leprechaun Trap to try to catch a little Irish Luck!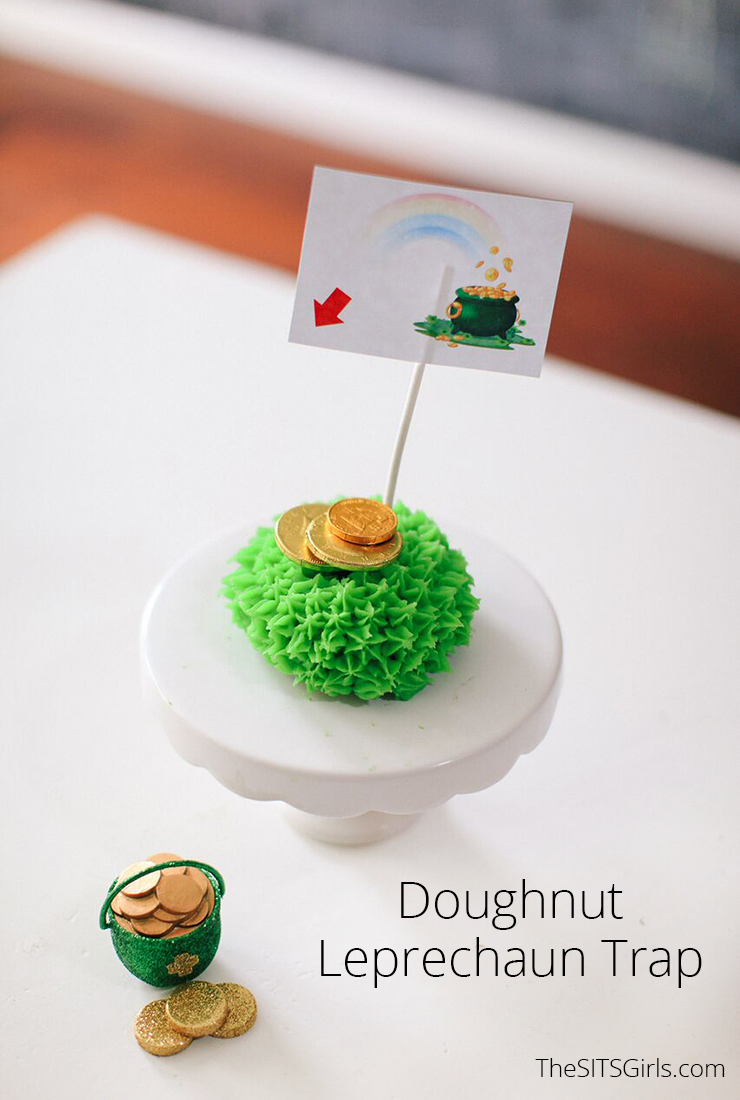 Doughnut Leprechaun Trap
Ingredients:
Green frosting (I used store-bought with a star frosting tip)
Sugar, Maple, Plain, or Glazed Donut
Chocolate gold coins
Our Leprechaun Trap Sign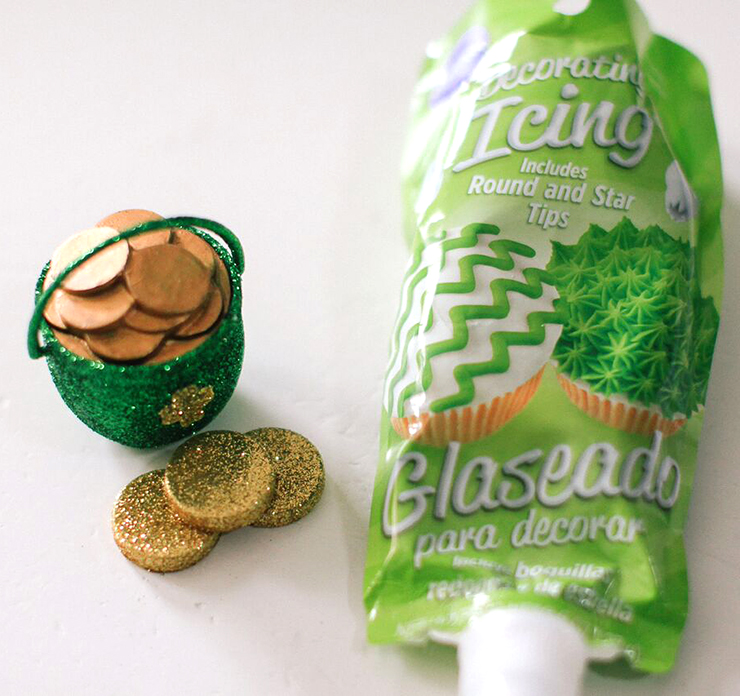 Steps To Make The Perfect Leprechaun Trap:
The method for creating this leprechaun trap is quite easy. Basically, you want to lure the Leprechaun to the donut, and catch him by having him fall in to the center of the hole.
1) First cover the donut with green frosting. Nothing fancy, you are giving it a base layer to help the decorative frosting to stick.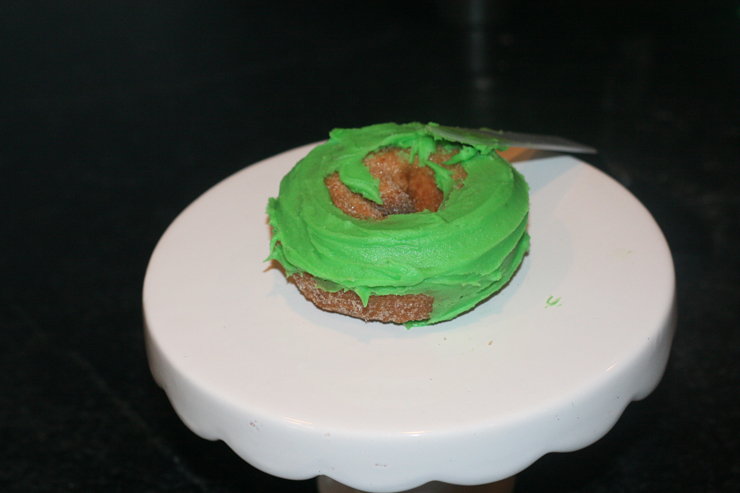 2) Using a star tip for the frosting, begin at the top and work your way down. Squeeze a little dollop all the way around, so it looks like grass. Continue this process until the donut is completely covered, except in the center.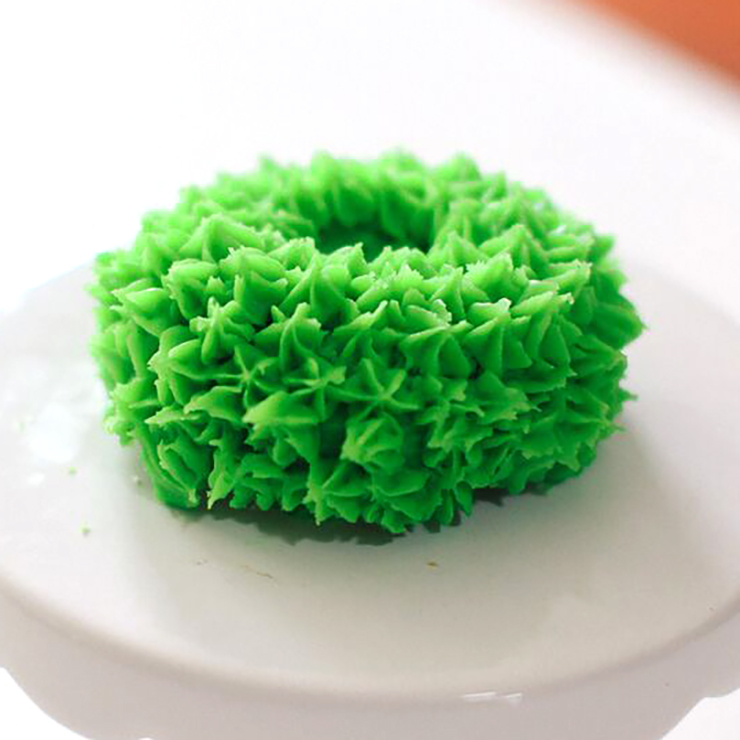 3) Next, place a cute little pot of gold on the center of the donut hole. We also used little gold coins! You could use a pot of gold, chocolate gold coins, or fake plastic coins — whatever you think will work best to catch your Leprechaun!
4) Finally, we topped our trap off with a cute little sign! Hopefully the Leprechaun will see this sign and come searching for his pot of gold!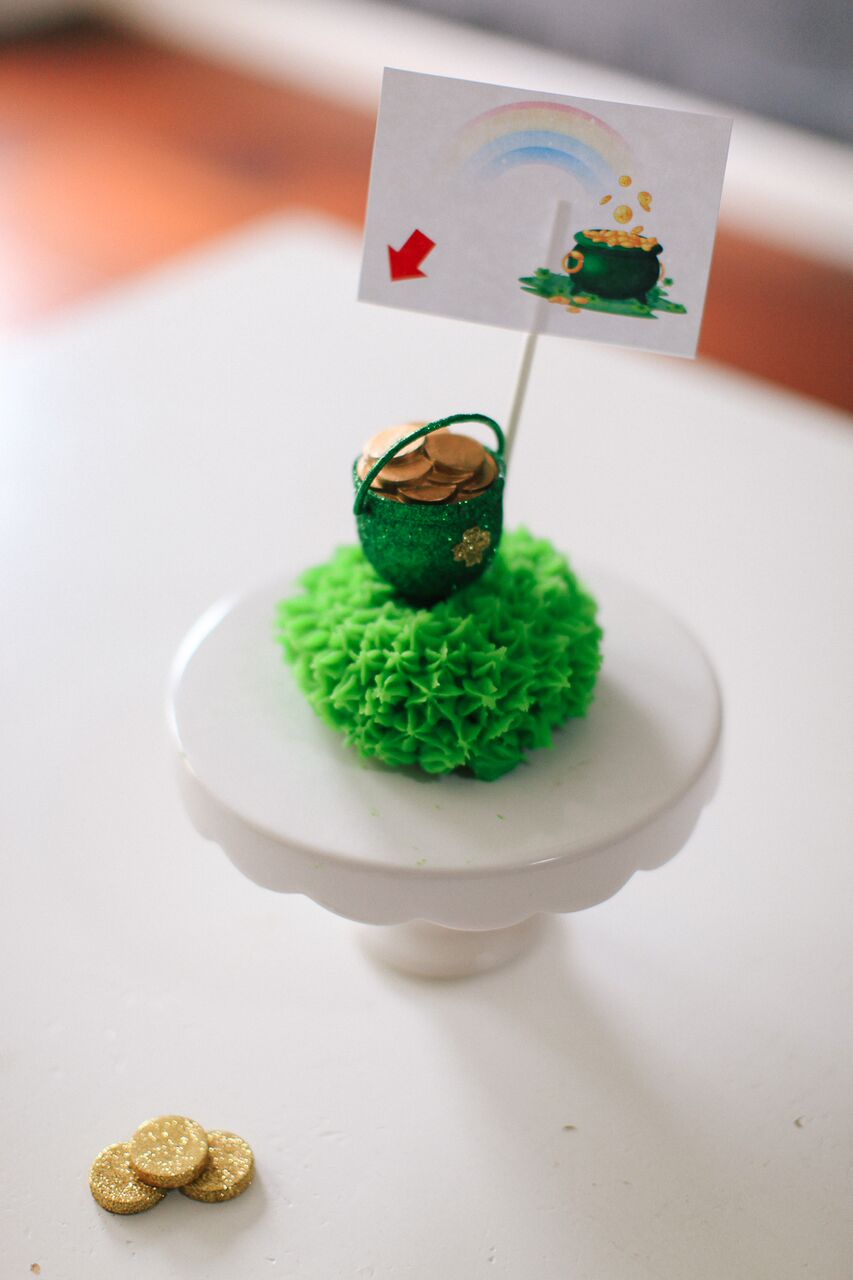 The best part about building a Doughnut Leprechaun Trap instead of crafting one out of a box is that it's edible! After the kids have enjoyed seeing if we caught a Leprechaun they can eat it.
Don't forget, Leprechauns are tricky! So if you don't catch one, don't be discouraged!
Happy Hunting!
For more St. Patrick's Day fun, check out our list of 35 St Patrick's Day crafts and recipes!