This post may contain affiliate links which may give us a commission at no additional cost to you. As an Amazon Associate we earn from qualifying purchases.
Do you need a beautiful-but-easy gift for a friend (if my sister is reading this, ACT SURPRISED!) or how about a last-minute accessory for a special outfit?
I've got a quick, inexpensive pair of DIY earrings that are sure to hit the mark.
How to Make DIY Earrings
Growing up, our local mall had a bead store, The Pearl House. The walls were lined with plexiglass pockets full of rainbows of beads – seriously, the stuff little girls' dreams are made of. You could spend hours browsing and putting together the perfect necklace or earrings and the amazing staff would help you complete your jewelry, no matter how much help you needed.
Any excuse to go there – Mom's birthday, Mothers' Day, my aunt's birthday – you name it, I was making earrings at The Pearl House. One of the lovely women who worked there showed me how to make these earrings many years ago. They're simple, yet elegant and perfect for gifting!
DIY Earring Supplies
You're going to need just a few things to get these earrings done: a couple pairs of small pliers, some beads, 10 small jump rings (I used 6mm), 18 large jump rings (I used 9mm), and a set of earring hooks.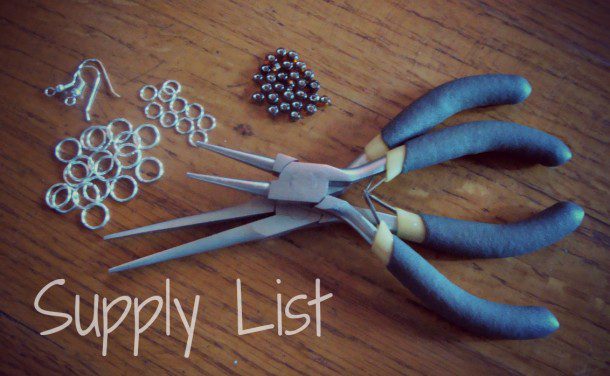 I like to "assembly-line" when I have the chance, so I started by opening all of the jump rings. You'll do this by grabbing each end of the ring with a different pair of pliers. Don't separate them by pulling them apart from each other; this will distort the rings/circle. It's better to pull one up and push the other back. As I opened the large rings, I also added a single bead.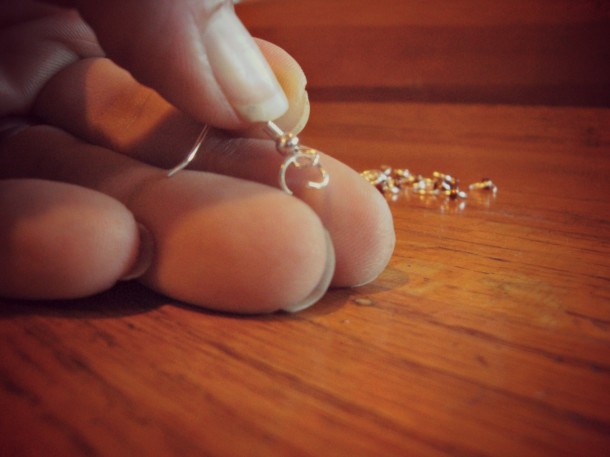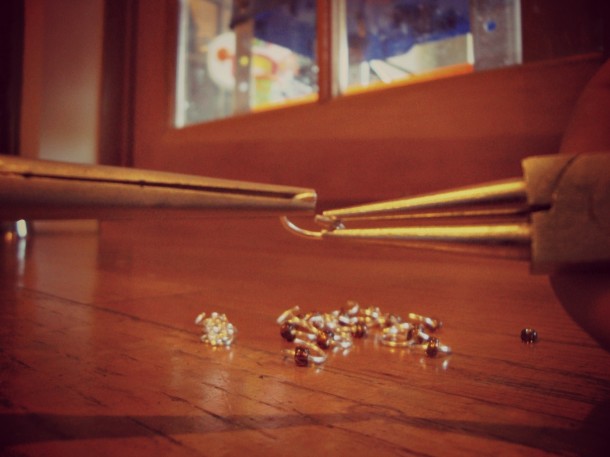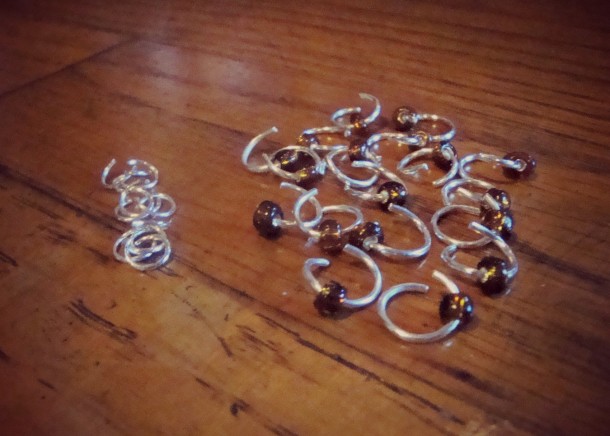 Connect five small rings together to make a chain. Close the rings in the same fashion you opened them. Connect the chain to the earring hook. Do the same for the remaining small rings and hook.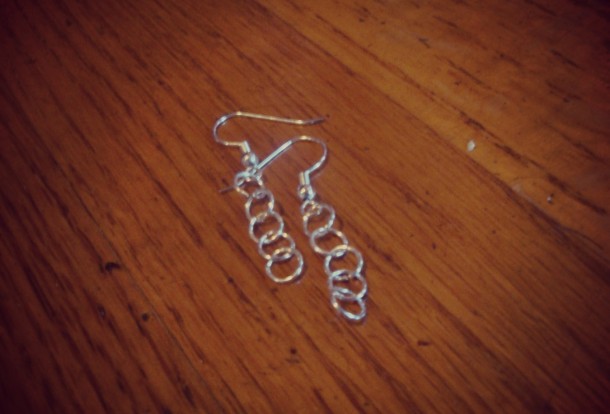 Now the earrings will really start to come together. Start by attaching one large, beaded ring (LBR) to the bottom-most link in the chain. Into the next link in the chain, add two of the LBRs. Make sure each LBR is on either side of the previous link. Continue up the chain and then do the same for the other earring.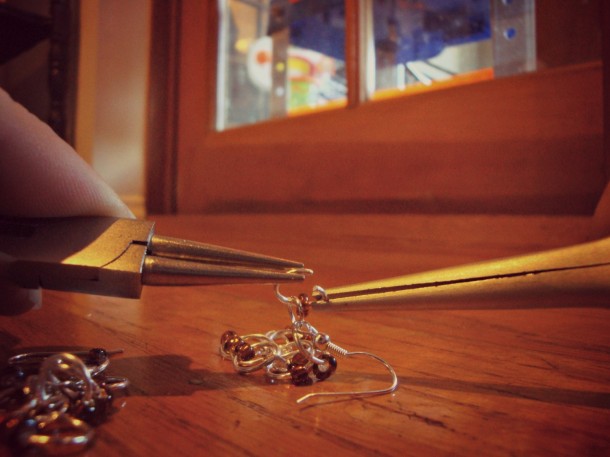 Now your DIY earrings are ready to wear! You can experiment with the length by adding more links to the chain.