This post may contain affiliate links which may give us a commission at no additional cost to you. As an Amazon Associate we earn from qualifying purchases.
Who can forget how fun an Easter egg hunt was when you were a child? To be honest, I still love them as an adult. One fun tradition we have started at my house is creating Easter Bunny Footprints that lead around the house and end at the kid's Easter baskets. All it takes is a couple household ingredients, and they are easy to wipe away when it's time to clean up!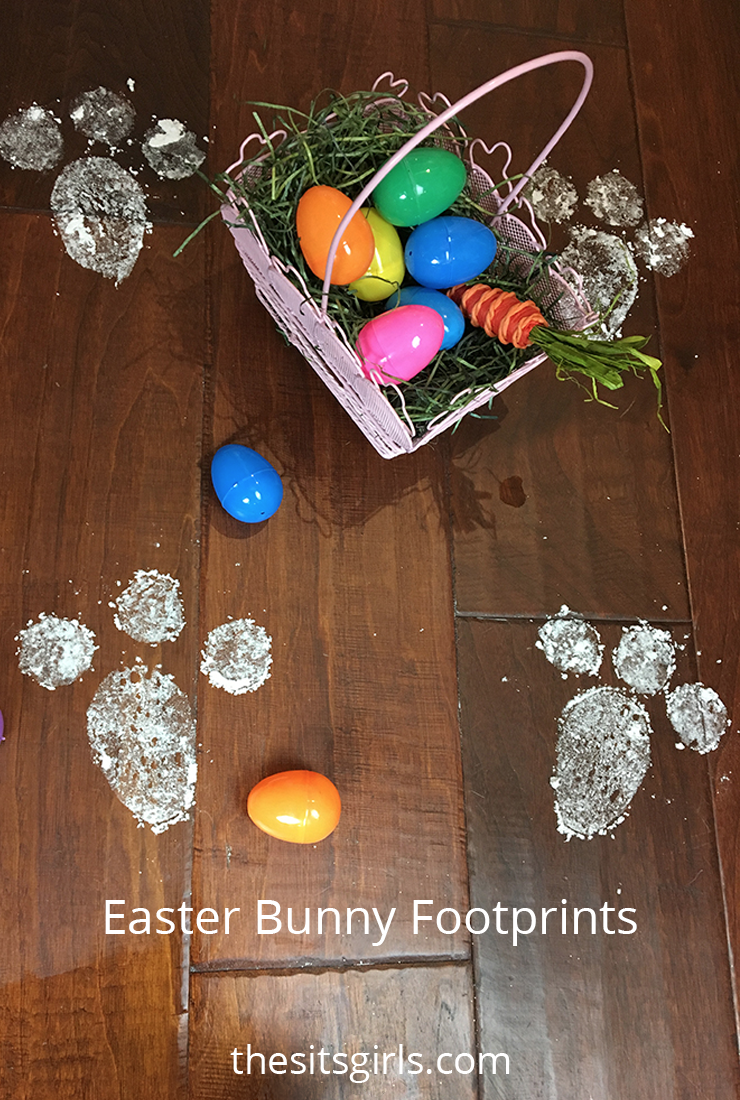 Easter Bunny Footprints
Supplies:
Baking Soda
Glitter
2 Sponges
Scissors
Wet towel or wet wipe
How To Make Easter Bunny Footprints
The first step is to cut your two sponges. Cut the first sponge in an oval shape and cut the second sponge into two 1″ circles. The circles are going to be the toes of the bunny footprints. You can use one circle, but if you have more than one, it will make stamping your footprints much quicker.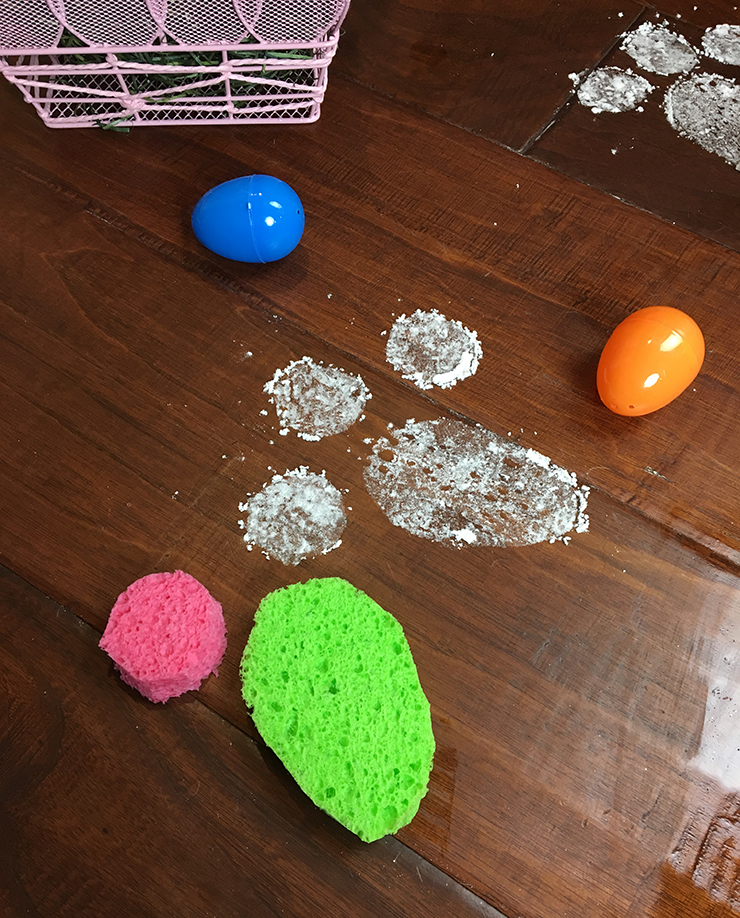 Next, mix a fair amount of baking soda and glitter in a bowl. Once they are combined, get your sponges damp, and you are ready to stamp!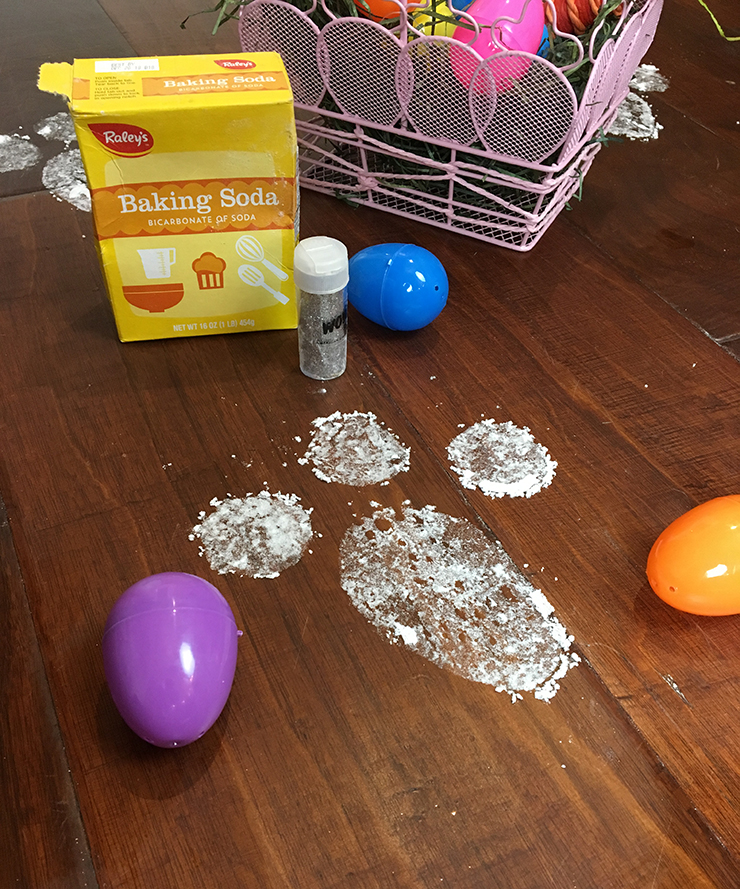 This is the part where things got a little bit tricky for me. Here are the steps to getting your footprints to stay and keep their shape:
Make sure that the sponge is not too wet. It should be damp; if it is too wet, it will dissolve the baking soda.
To get your prints to stick to the floor, you need to first wet the floor. I used a wet wipe, but you could use a wet towel as well.
I wet the floor and then stamped my sponges in the baking soda glitter mixture. I gently pressed the sponges one the ground and then removed them.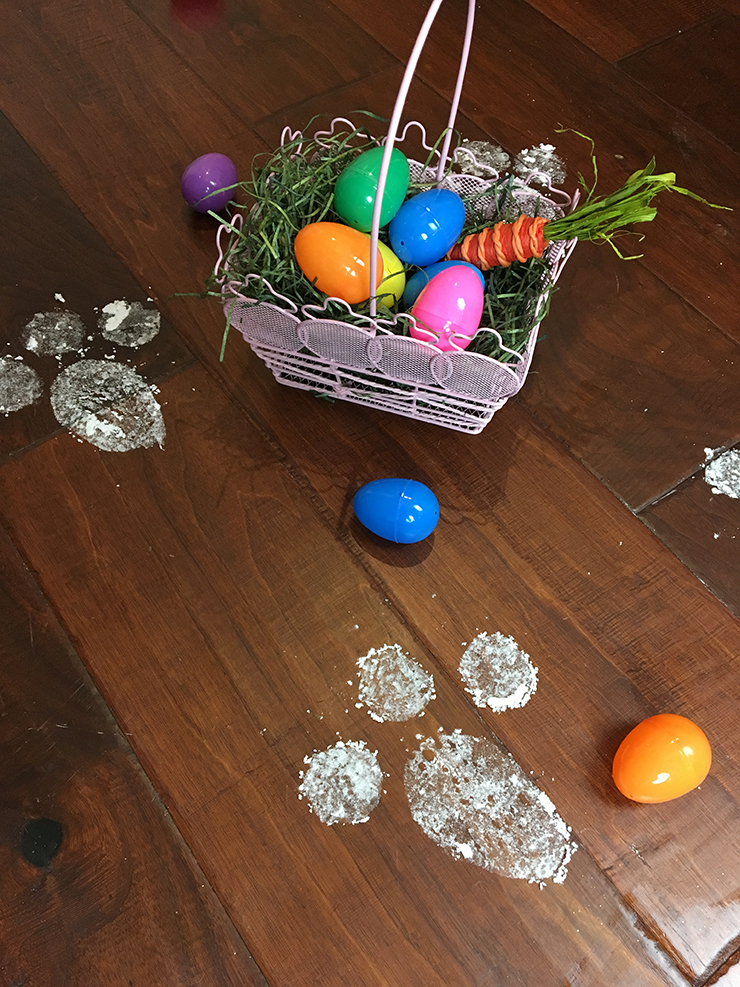 Continue the process until you have as many Easter bunny footprints as you want! I think it is fun to drop a few eggs along the way.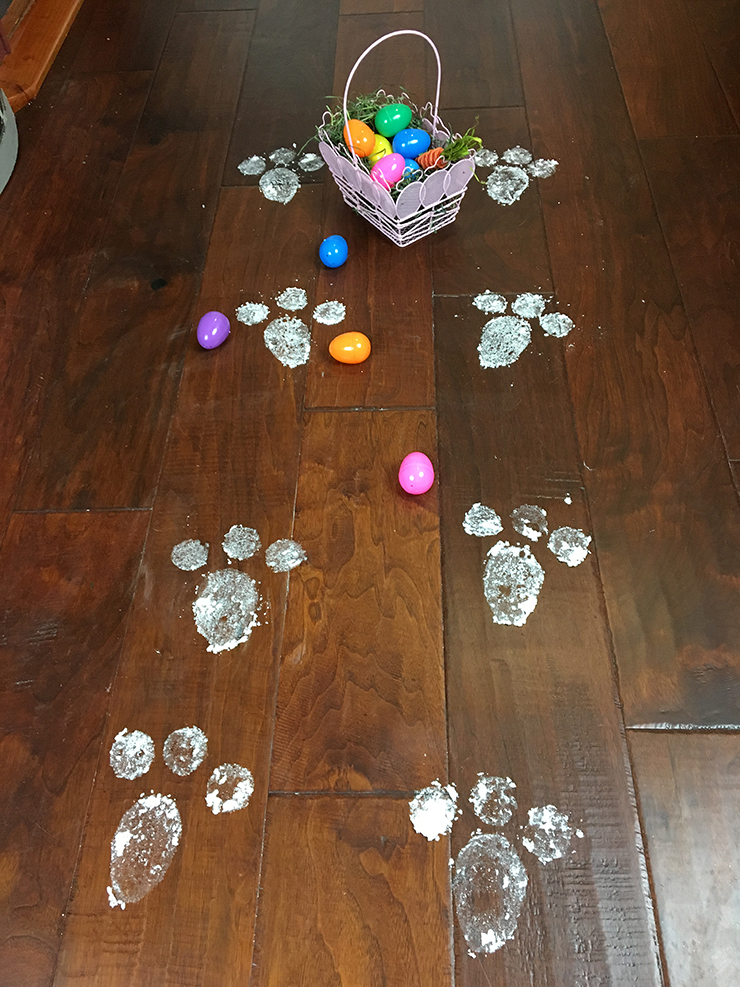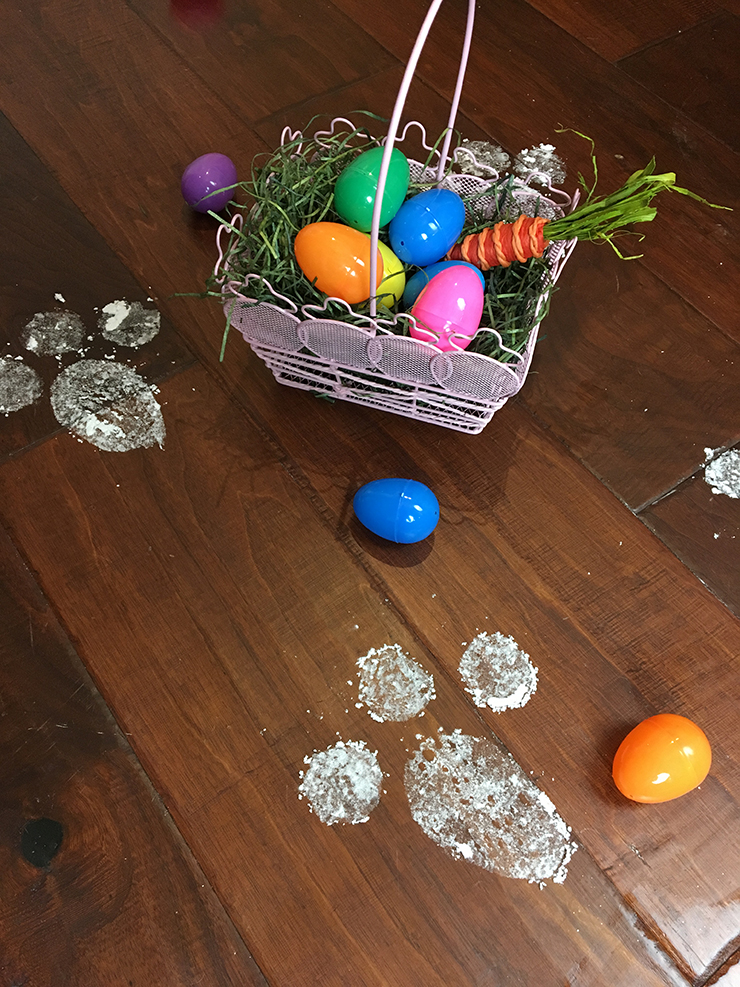 After your kids have followed the footprints, you can simply wipe them up with a wet towel. Baking soda is actually a great cleaning agent, so it is a win-win!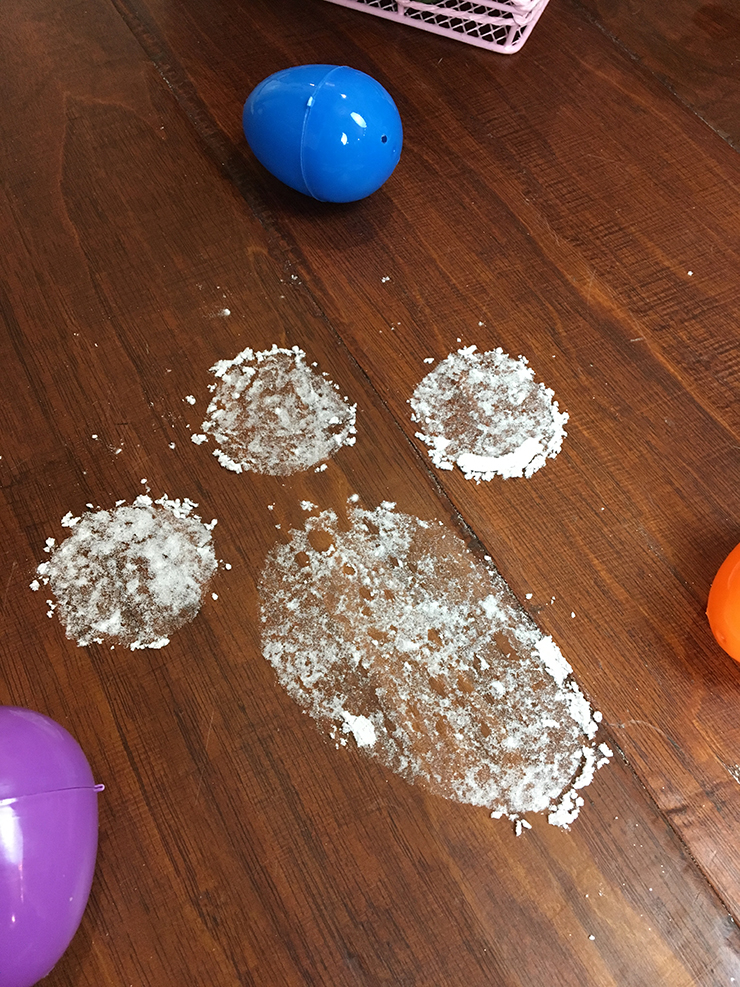 Happy Easter!
Check out all of our Easter craft projects and recipe ideas.