This post may contain affiliate links which may give us a commission at no additional cost to you. As an Amazon Associate we earn from qualifying purchases.
The old saying goes, "April showers brings May flowers." In my case Spring rain showers bring mud, lots and lots of mud. On the weekends we spend our time prepping the flowerbeds and digging for worms, the result is gloriously messy. The kids end up covered in mud, and to be honest I am ok with that. To get clean we made Surprise Easter Egg Bath Bombs. The best part of these is the little surprise hidden in the middle!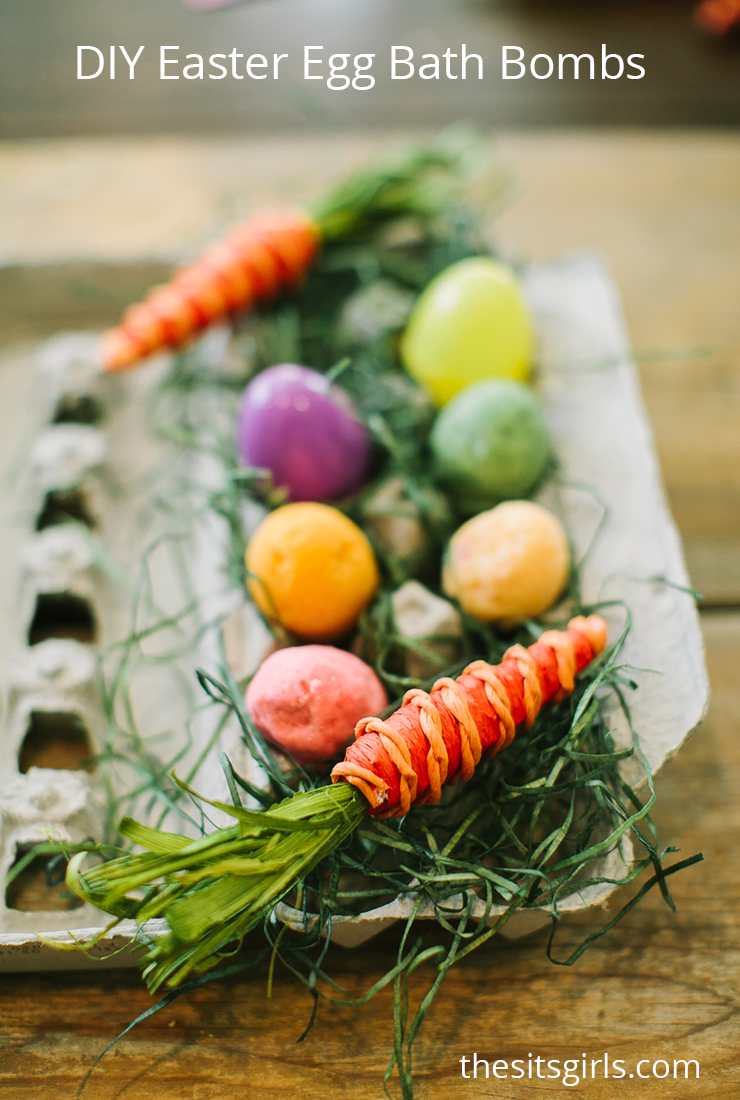 Surprise Easter Egg Bath Bombs
Eater Egg Bath Bomb Ingredients (this post contains affiliate links):
1 cup baking soda
⅓ cup corn starch
3 tablespoons olive oil
A couple drops of essential oils (I used ¼ tsp lavender & ¼ tsp orange)*
Food Coloring
These bath bombs create a fun, fizzy explosion when immersed in water. My kids had a blast searching the water for the Magic Grow Capsule that is released. Wait a couple minutes after the fizzing subsides, and you will find what shape was released by your grow capsule.
Tip: Use an egg carton to store your bath bombs.
You could even add a cute tag and bow for a quick Easter gift!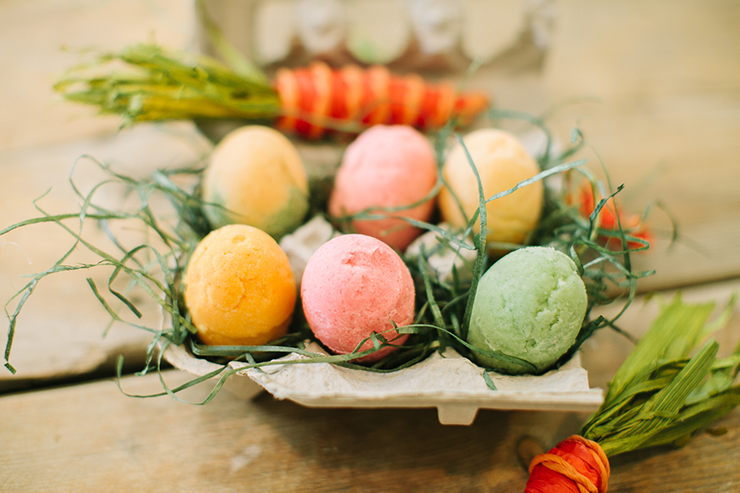 How To Make Easter Egg Bath Bombs
Step 1: Pour  all dry ingredients in a large bowl and mix until they are they are combined.
Step 2: If you want to make multiple colors, separate the dry mixture into multiple bowls. If you are just making one color, you can keep them all in one bowl.
Step 3: Add a few drops of essential oils and food coloring. Working quickly (because the food coloring will react with the baking soda), add your tablespoons of olive oil one at a time. Mix after you add each tablespoon. Sometimes you need a little under 3 tablespoons, so add it gradually.
You want your mixture to hold it's shape when you form it into a circle, but also be able to crumble a part when you smush it into your hand. If your mixture is a little too wet, add another tablespoon of baking soda.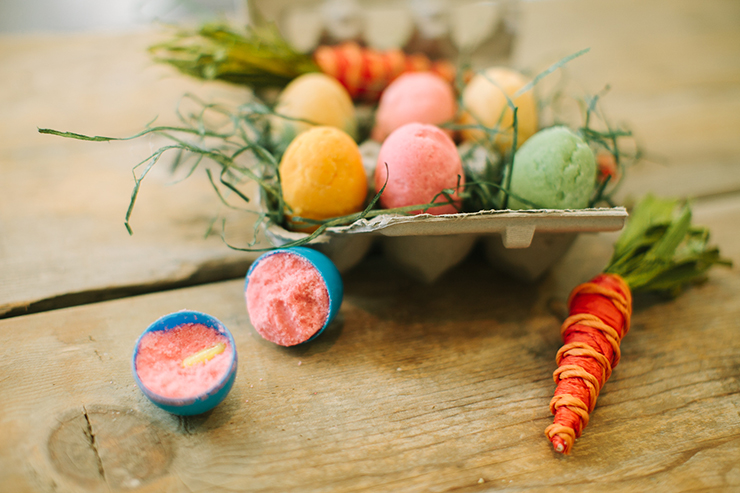 Step 4: Grab a small handful of mixture and tuck a Magic Growth Capsule in the middle. Ball it up until it is slightly larger than the Easter egg, and gently pack it into a plastic egg. Do not pack it too tight, or the mixture will stick to the form or break in half when you remove it.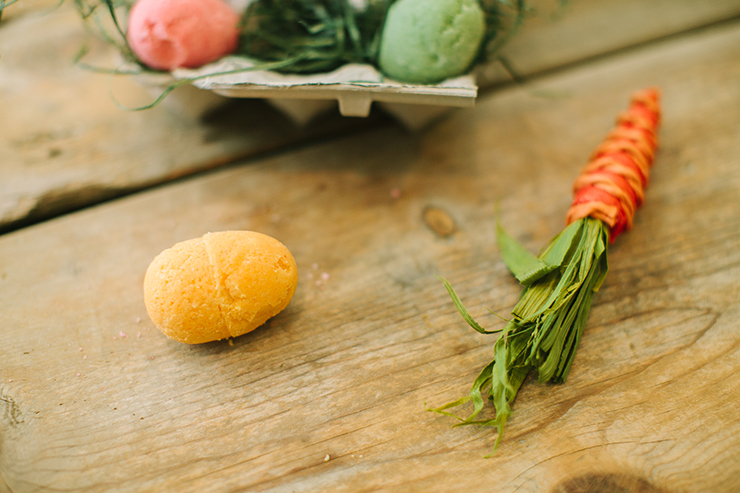 Step 5: Let the eggs dry overnight. When you remove them the next morning, gently twist the tops off, and then the bottoms. They should come out in perfect shape!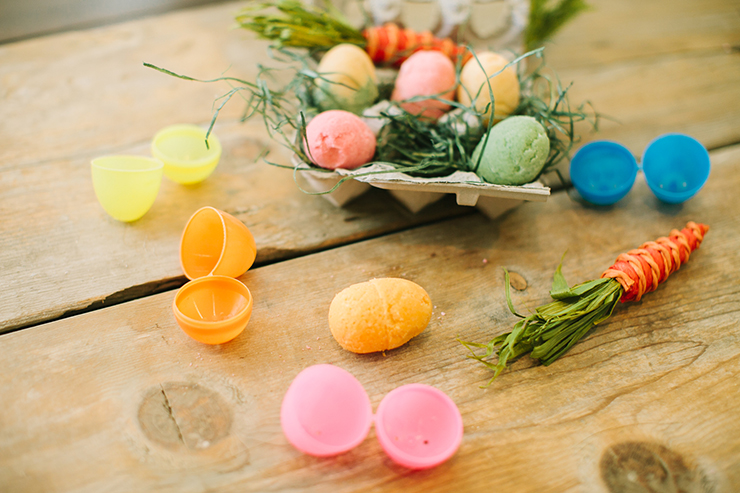 Lastly, run some hot water, and enjoy! The olive oil is a great moisturizer for the skin, and the essential oils are great for relaxation after a long day of work… or play!