This post may contain affiliate links which may give us a commission at no additional cost to you. As an Amazon Associate we earn from qualifying purchases.
Easter egg decorating is one of my favorite childhood activities. It brings back awesome memories from when I was a kid. I know plastic Easter eggs are popular now, but I am a firm believer that dying and decorating eggs is one of the best family Easter activities around!
Growing up, we used the classic vinegar and dye tablets, but this new way is even more fun, tasty, and totally new! Cool Whip dyed Easter eggs is the best way to create an easy, but amazing, marbled effect! Kids will have so much fun with this technique.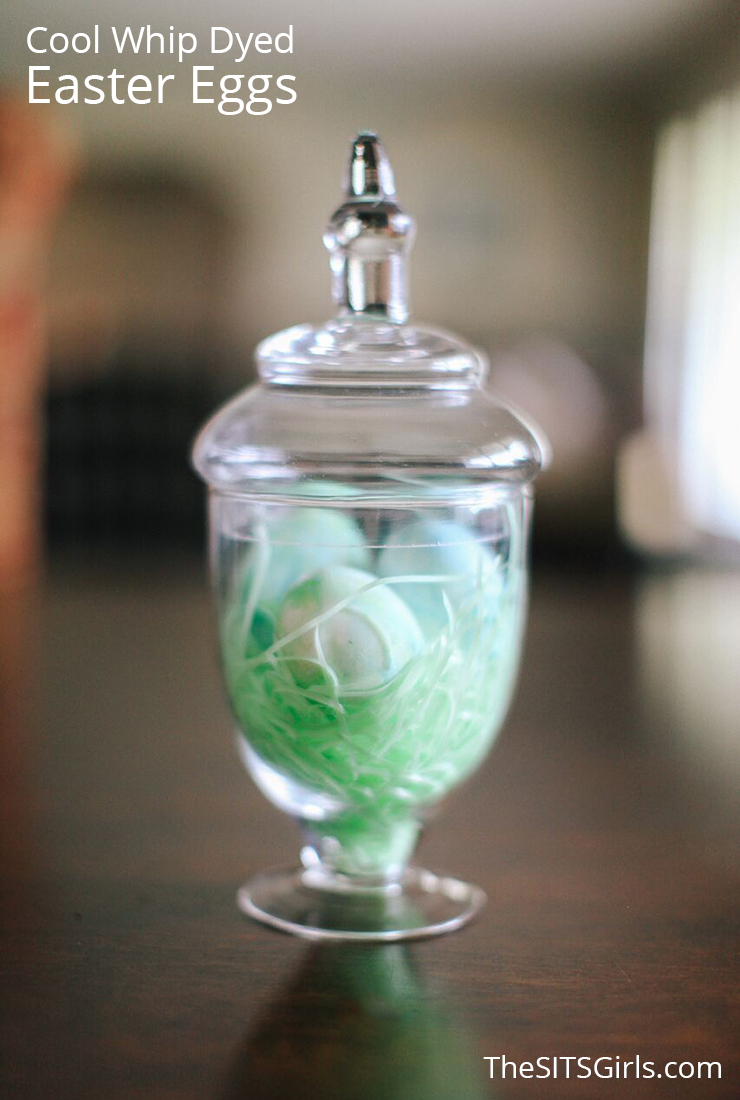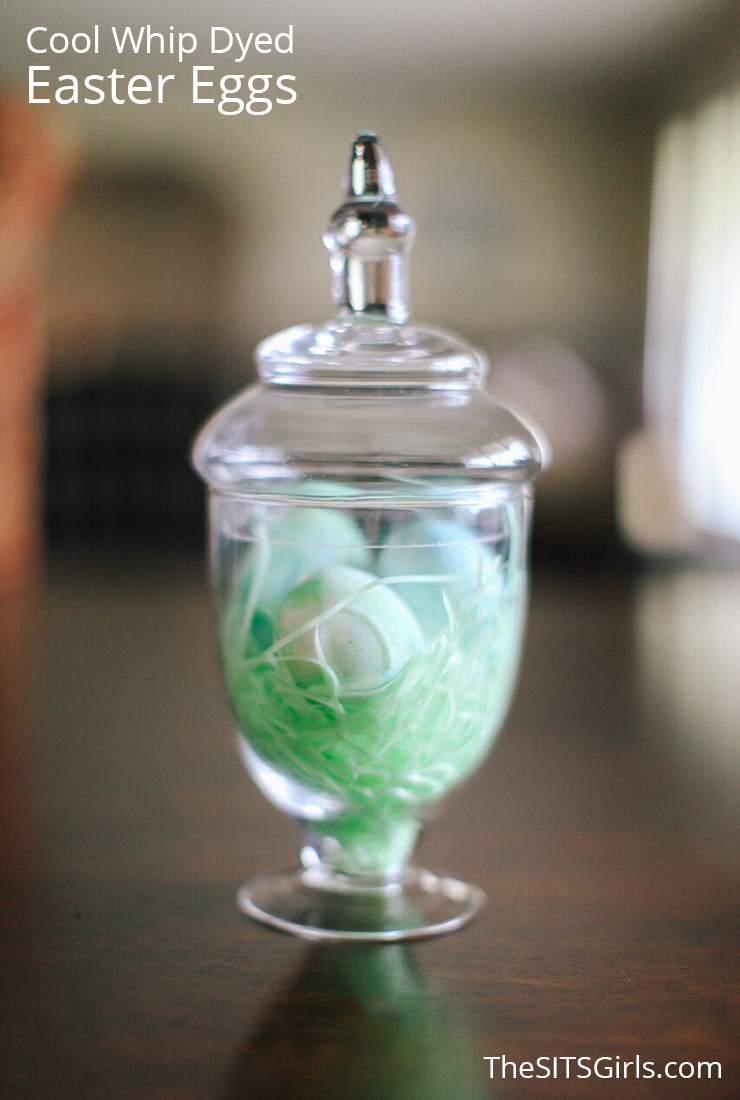 Easter Egg Decorating Technique
Supplies:
Pyrex Dish
2 Bowls (size depends on how many eggs you are dying)
Toothpicks
Food Coloring
Paper Towels
Tub of Cool Whip
Vinegar
Hard Boiled Eggs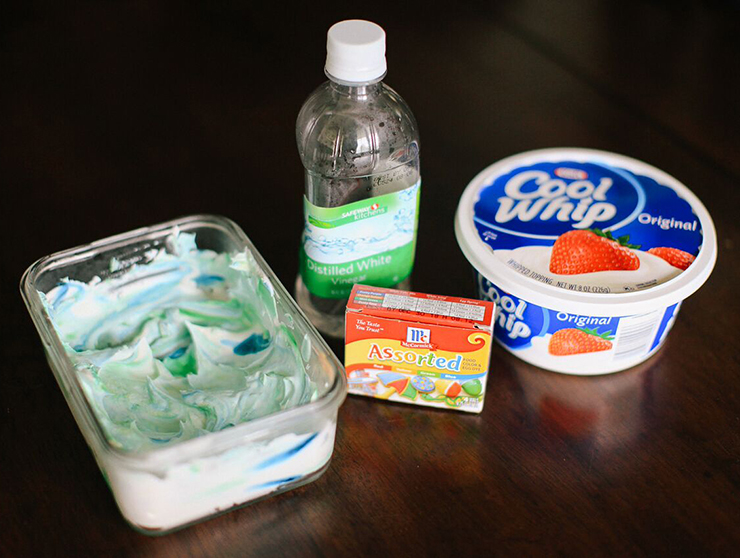 How To Make Cool Whip Dyed Easter Eggs
Begin by placing your hard boiled eggs in a dish with vinegar. It is okay if they are not completely covered. Let the eggs sit for about 5 minutes, rotating half way through if they are only partially covered.
Next, prepare your Cool Whip egg dying "bath". Dump the Cool Whip into your pyrex dish and choose the colors you want to use. Randomly squirt drops of color on the Cool Whip. The more food coloring you use, the more vibrant the color will be, so use as much or as little dye as you want.
Take your toothpick and drag it around to create a pattern in the Cool Whip. Once you have created a pattern you like, roll your eggs in it.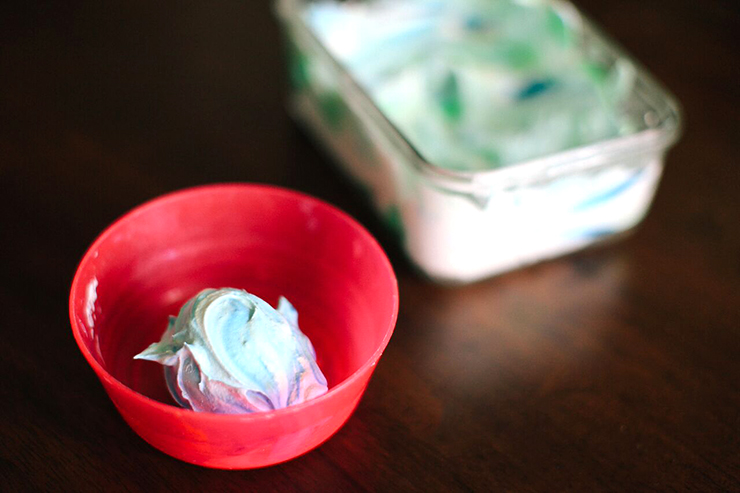 Once the eggs are totally covered in Cool Whip, set them in a bowl. Place the bowl with Cool Whip covered eggs in the fridge for 12-24 hours.
The next day, remove the eggs and wipe them clean with a paper towel. Your eggs should be perfectly marbled!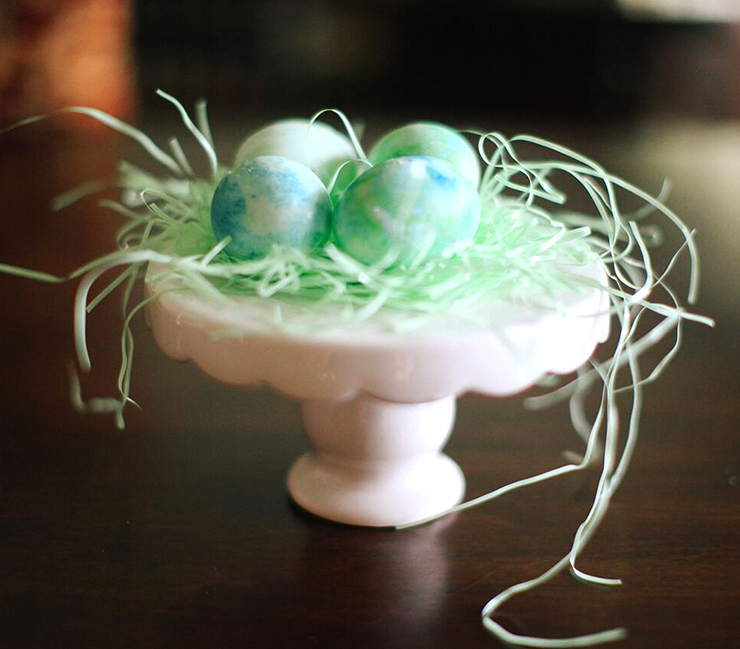 Kids will have such a fun time with Easter egg decorating this way. It is a fun and easy way for little ones who might have trouble using an egg holder and maneuvering eggs in and out of cups of vinegar dye!