This post may contain affiliate links which may give us a commission at no additional cost to you. As an Amazon Associate we earn from qualifying purchases.
With the day of love just around the corner, this Valentine's Day artwork is a fun and easy craft that is perfect for children and adults alike. It can also create some surprisingly elegant results, even in the hands of the littlest crafters.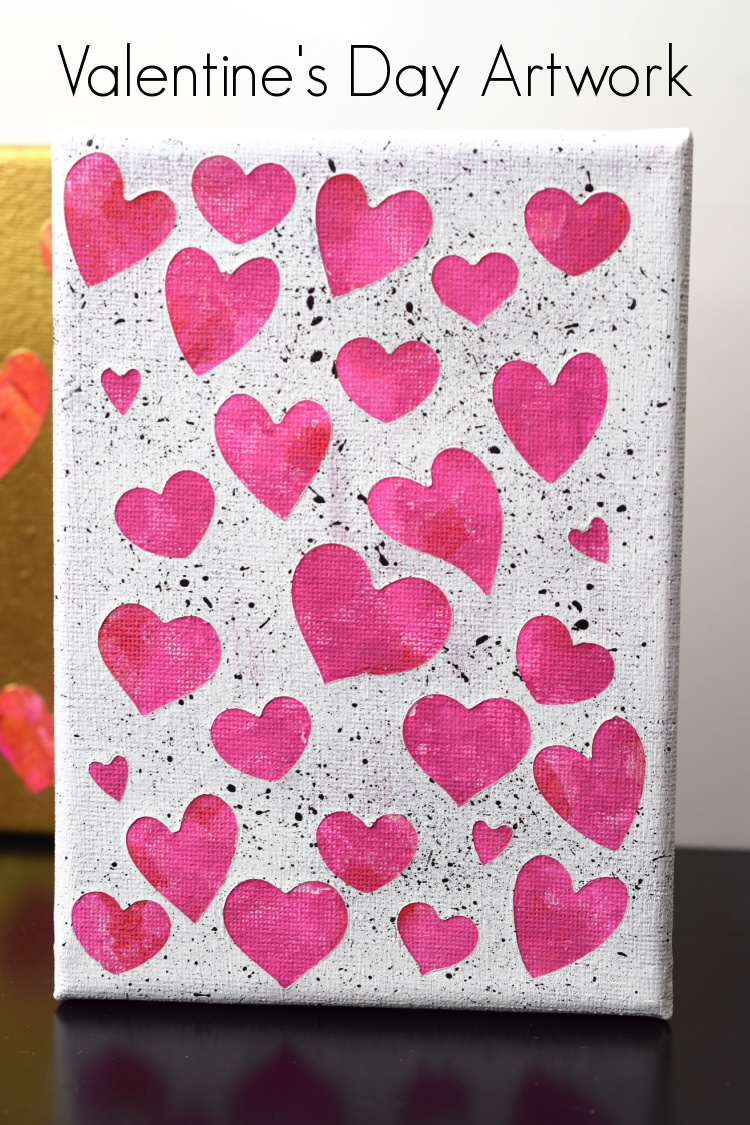 Easy Valentine's Day Artwork
To make your own Valentine's Day artwork, you'll need a few supplies.
Valentine's Day Artwork Supplies:
Canvases
Craft Paint
Paintbrushes
Heart Stickers
Mod Podge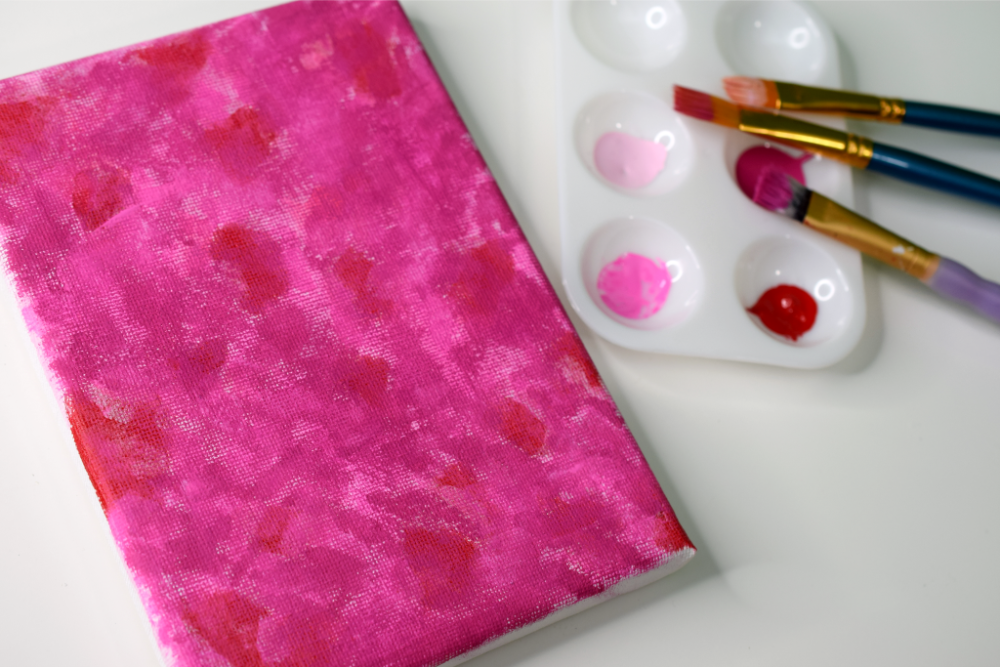 How To Make Cute Artwork for Valentine's Day
There are two methods you can use to create your Valentine's day artwork:
You can apply the stickers directly to a blank canvas, and when you remove them you'll have a white heart.
You can paint your canvas first, so that when you remove them you'll have a colorful heart underneath.
Once you decide which method you want to use, you are ready to plan for your stickers.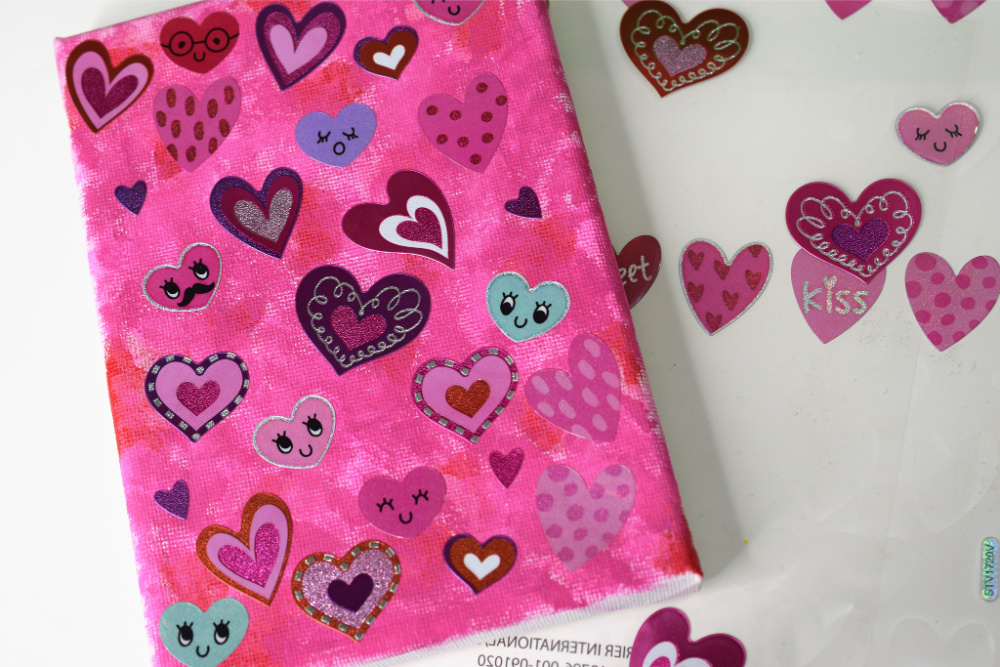 Tip: when picking out stickers for your artwork, make sure you select ones that are plastic or coated. Paper stickers will not work and are likely to rip when removing them from the canvas.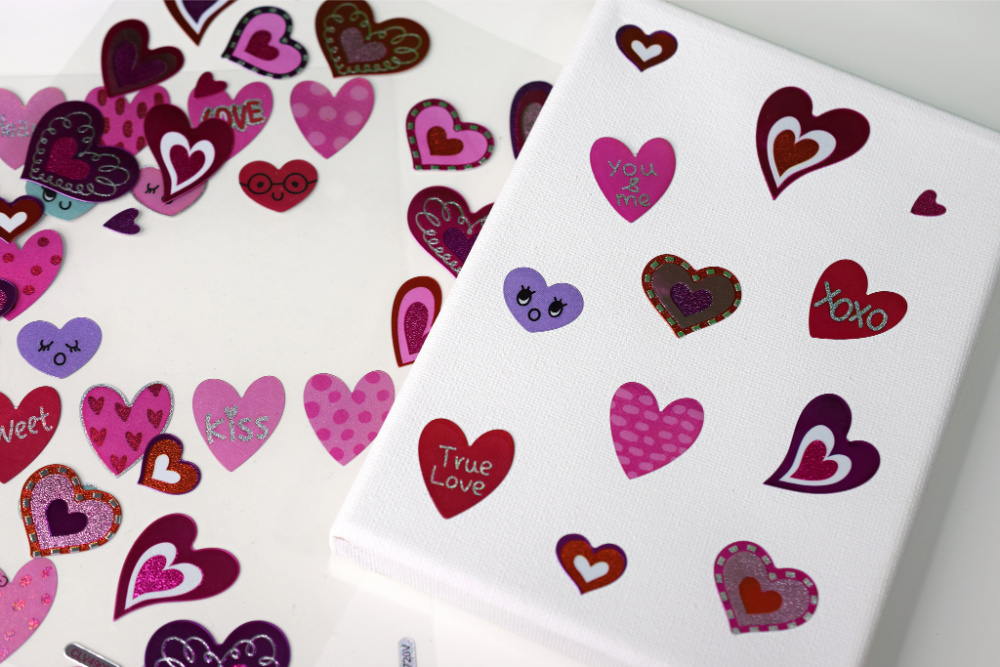 Place the stickers however you would like directly on top of your blank or pre-painted canvas. Coat the stickers with a layer of Mod Podge and allow the Mod Podge to dry. This keeps your top coat of paint from getting underneath your stickers.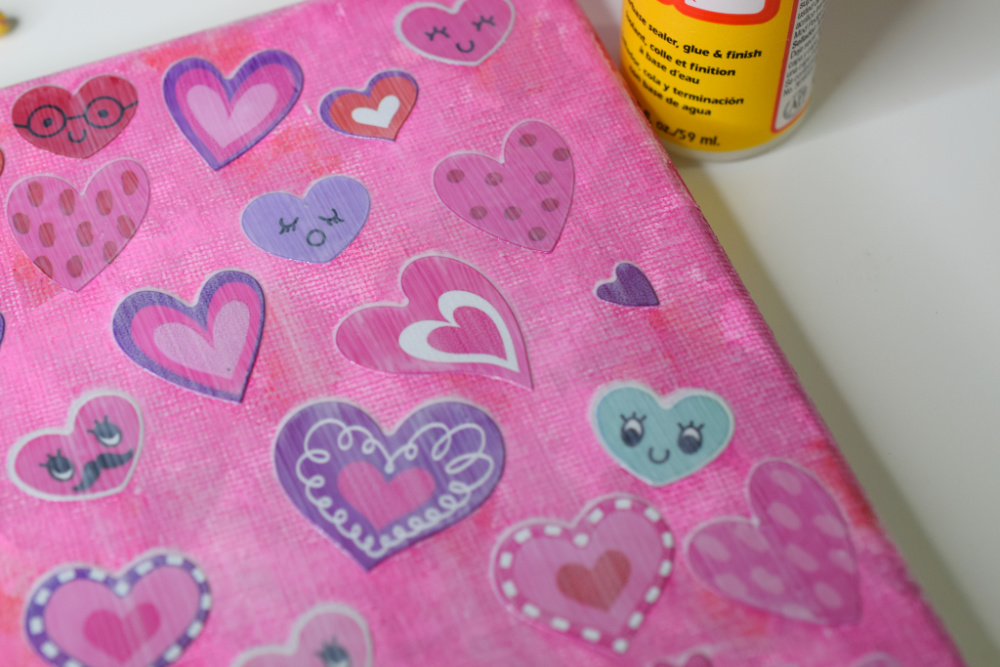 When your Mod Podge has dried, paint over the entire canvas. You can use a solid color, or have some fun and paint any design you would like.
I painted one canvas white and then flicked the edge of a paintbrush dipped in black over the top for a fun splatter paint effect.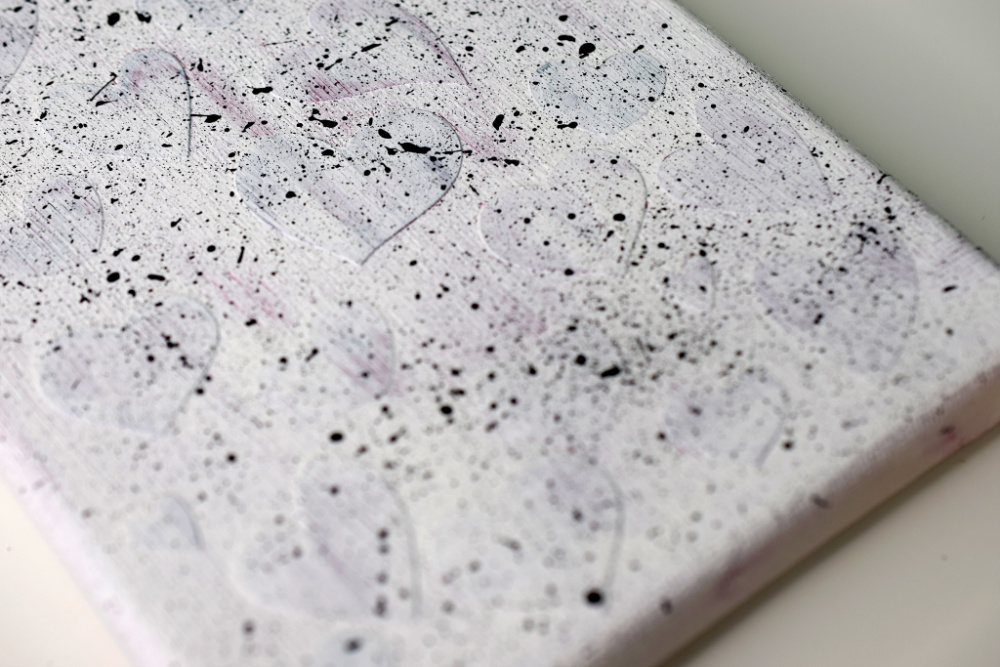 I recommend using matte paint for this, as it's the quickest to dry and is less likely to get sticky/peel off with your stickers. If you want a glossy finish, just add a gloss sealer to the top of your finished artwork.
Allow your top coat of paint to dry, then carefully peel off the stickers. A straight pin can help you lift up the edges of the heart stickers from the canvas to assist in removal.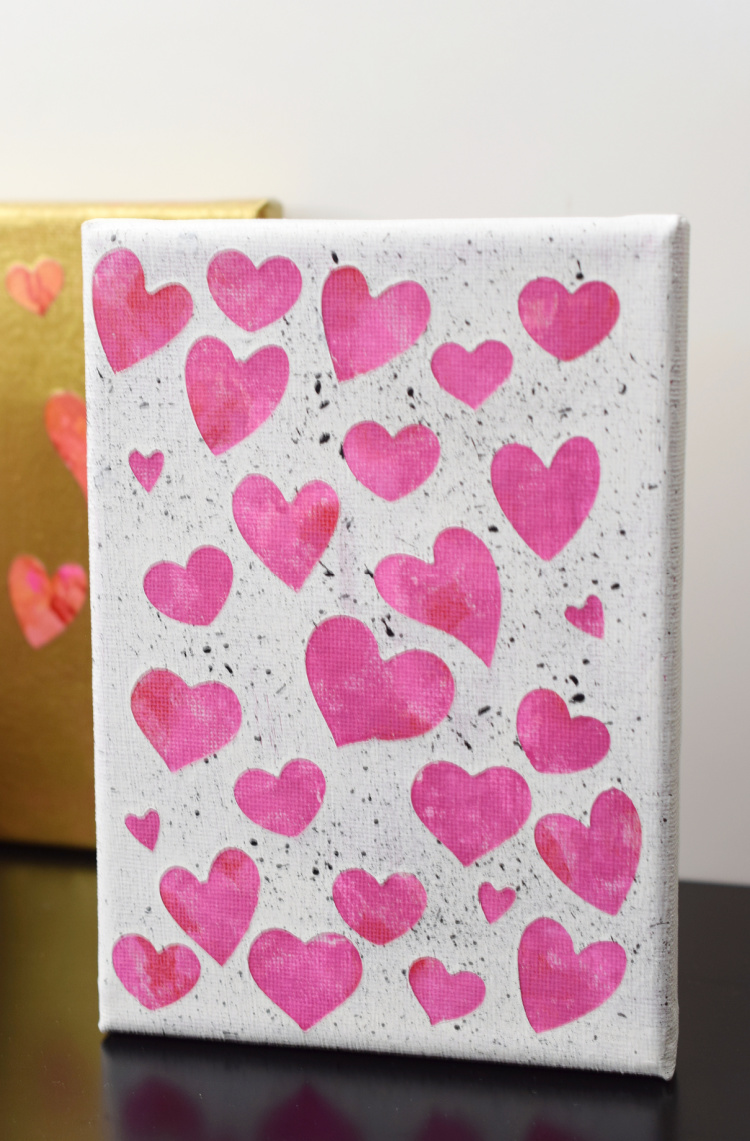 Although you should allow the top coat of paint to dry, don't wait too long to remove the stickers. The longer you wait, the better chance you'll have of more paint peeling off than you wanted.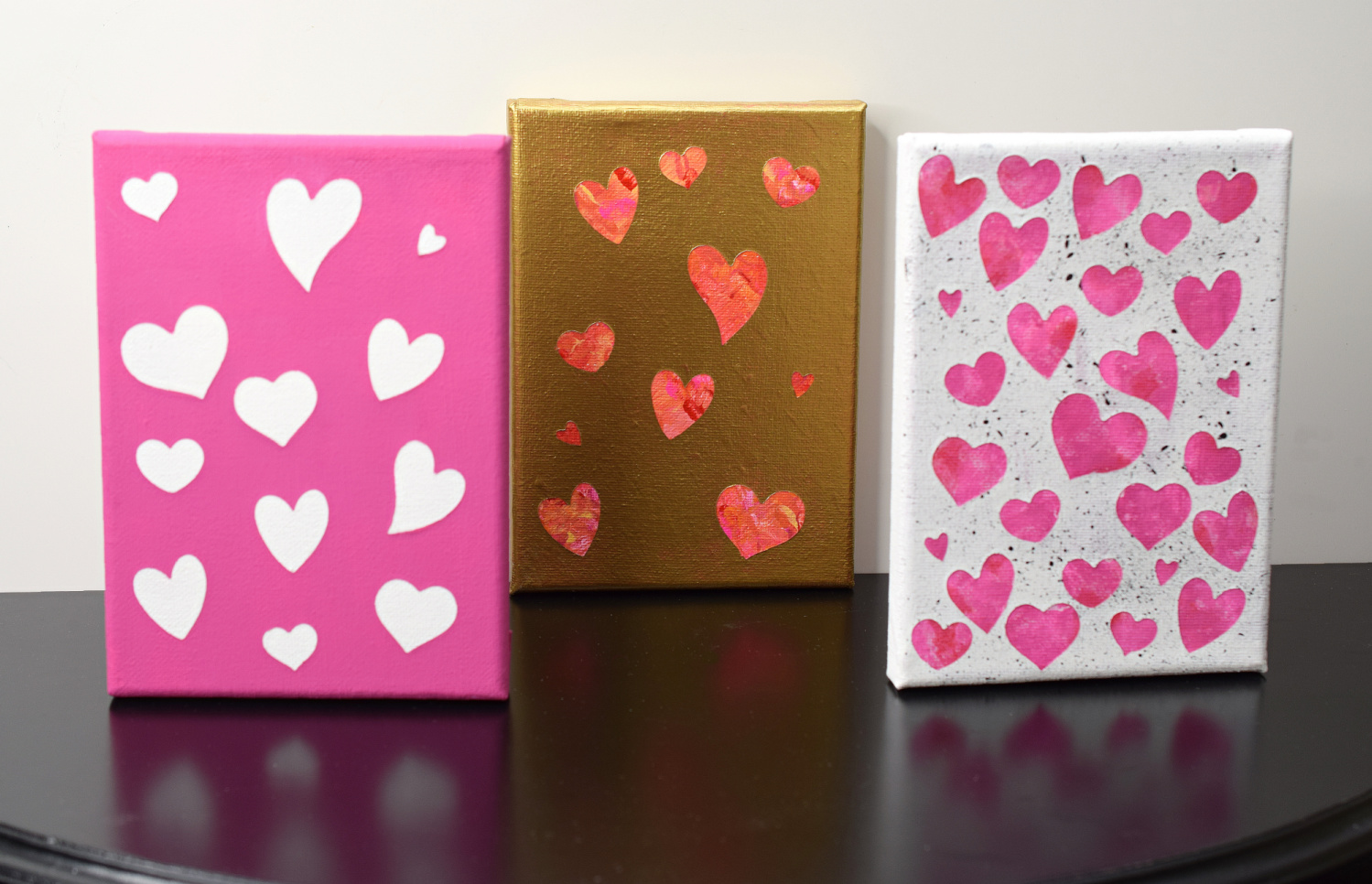 Now the only thing left to do is admire your brand new artwork and figure out where to put it on display!
For more Valentine's Day fun, check out our Valentine's Day Rice Krispy Treat Pops!