This post may contain affiliate links which may give us a commission at no additional cost to you. As an Amazon Associate we earn from qualifying purchases.
It's always fun when you can create a clever Elf On The Shelf idea with things you already have in your house. A mini pancake breakfast with green, holiday pancakes is sure to delight your kids. These elf-sized pancakes can be made with your favorite pancake mix, and the tiny plates are made from an empty yogurt cup!
Elf On The Shelf Mini Pancake Breakfast
Your kids will love this cute set up for your elf.
Elf Pancake Breakfast Supplies:
Supplies
Empty Yogurt Cups
Nail File (Or Sand Paper)
Pancake Mix
To start preparing your Elf 0n the Shelf mini pancake breakfast, you need to make an elf-sized serving plate for the pancakes.

Elf-Sized Plates
Start with an empty plastic yogurt container. Look for one where the bottom already closely resembles a small plate. With scissors, cut out the bottom of the yogurt container.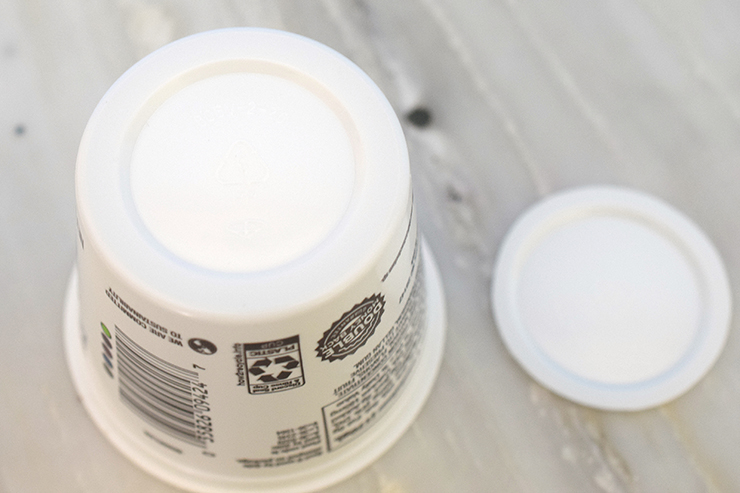 Don't worry that things don't look perfectly round and smooth – grab a nail file and sand around the edges. This will create a nicely rounded plate.
There might be a small recycling imprint on the bottom of your container, but that's OK. It will be hidden by your pancakes!

Mini Pancake Breakfast for Elf on the Shelf
Whip up a batch of your favorite pancake recipe and add enough food color to turn the batter green.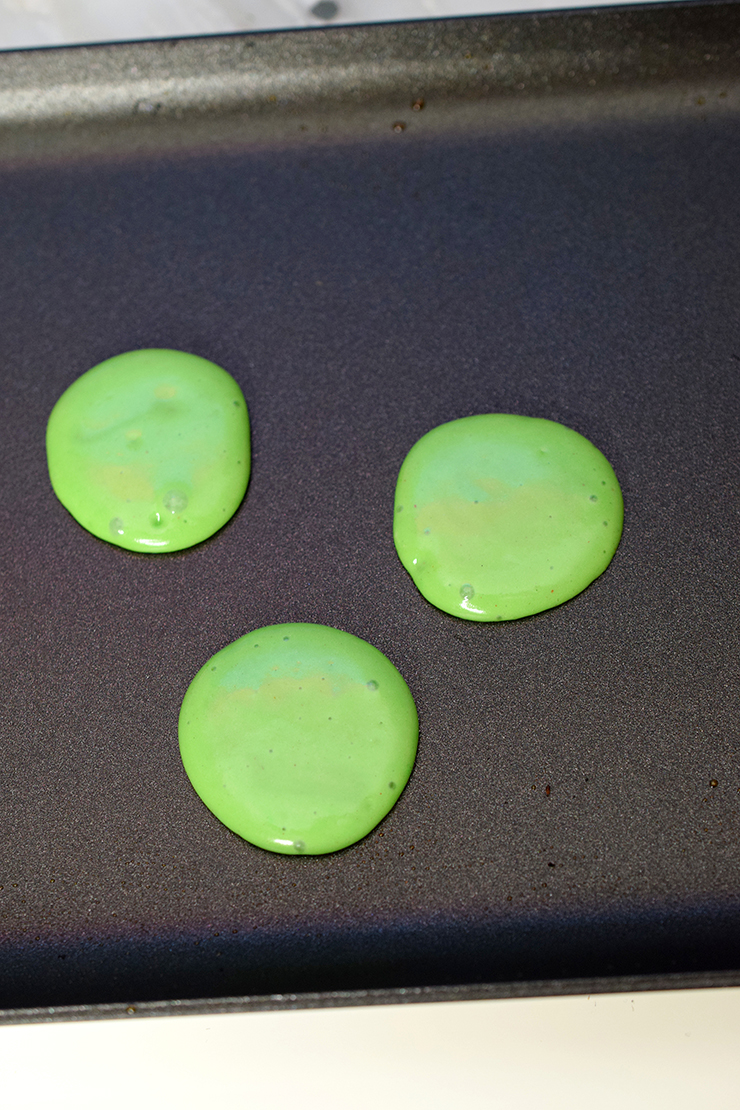 Use a teaspoon to add the batter to your griddle. The teaspoon creates pancakes that are the perfect size for your yogurt container plates. The pancakes will still brown, but the sides will remain a fun green color.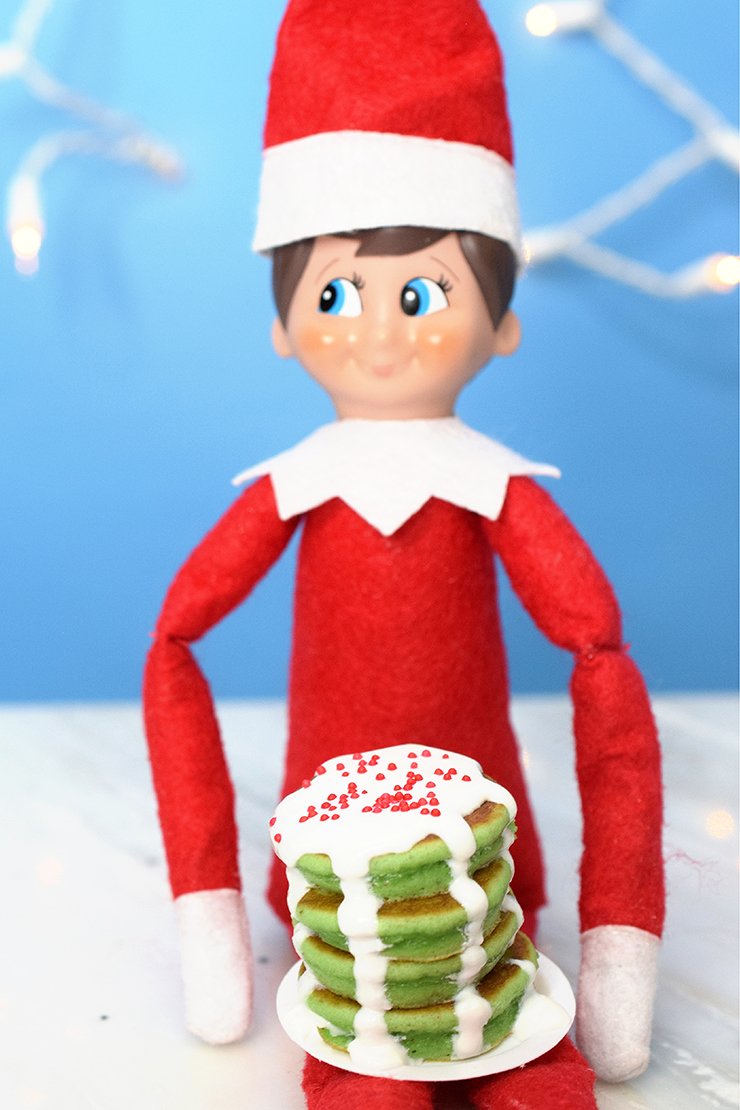 Stack your pancakes on your plate and top with cookie icing and red sprinkles. The icing will harden, allowing you to create your pancake stacks ahead of time.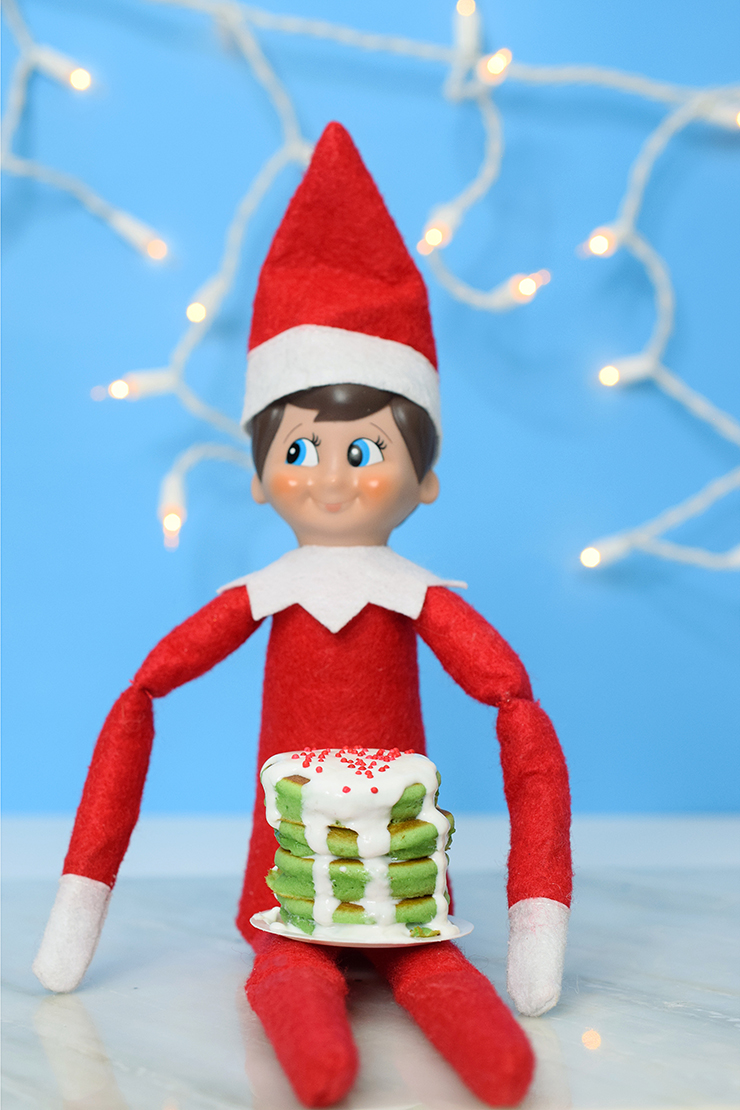 For even more fun, make a batch of matching green pancakes for the whole family! You can make your mini elf pancakes the night before, then store your green pancake batter in a plastic-wrapped bowl or sealed container to make the adult and kid-sized pancakes fresh the next morning!
More Fun For Your Elf on the Shelf
To get more fun ideas for your elf, check out our Elf on the Shelf Survival Guide and grab our free Elf printables.