This post may contain affiliate links which may give us a commission at no additional cost to you. As an Amazon Associate we earn from qualifying purchases.
I love anything fancy and the holiday season is the perfect time to bust fancy out! Embossing is a SUPER easy way to make almost any paper goods fancy. My favorites are thank you notes, gift tags, and the back of my holiday envelopes.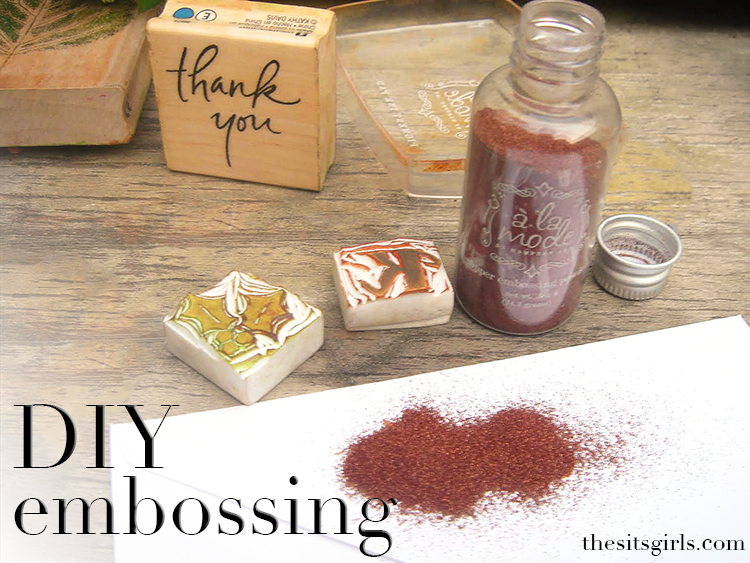 DIY Embossing
Embossing powder is available at your local craft store in a variety of metallics, so take your pick! In addition to your embossing powder, pull out your collection of rubber stamps (including the stamps you made following our DIY Stamp Tutorial), envelopes, blank gift tags, and holiday cards. You'll also need a heat source whether it's an iron or an actual heat gun. In the past I've even used a hair straightener!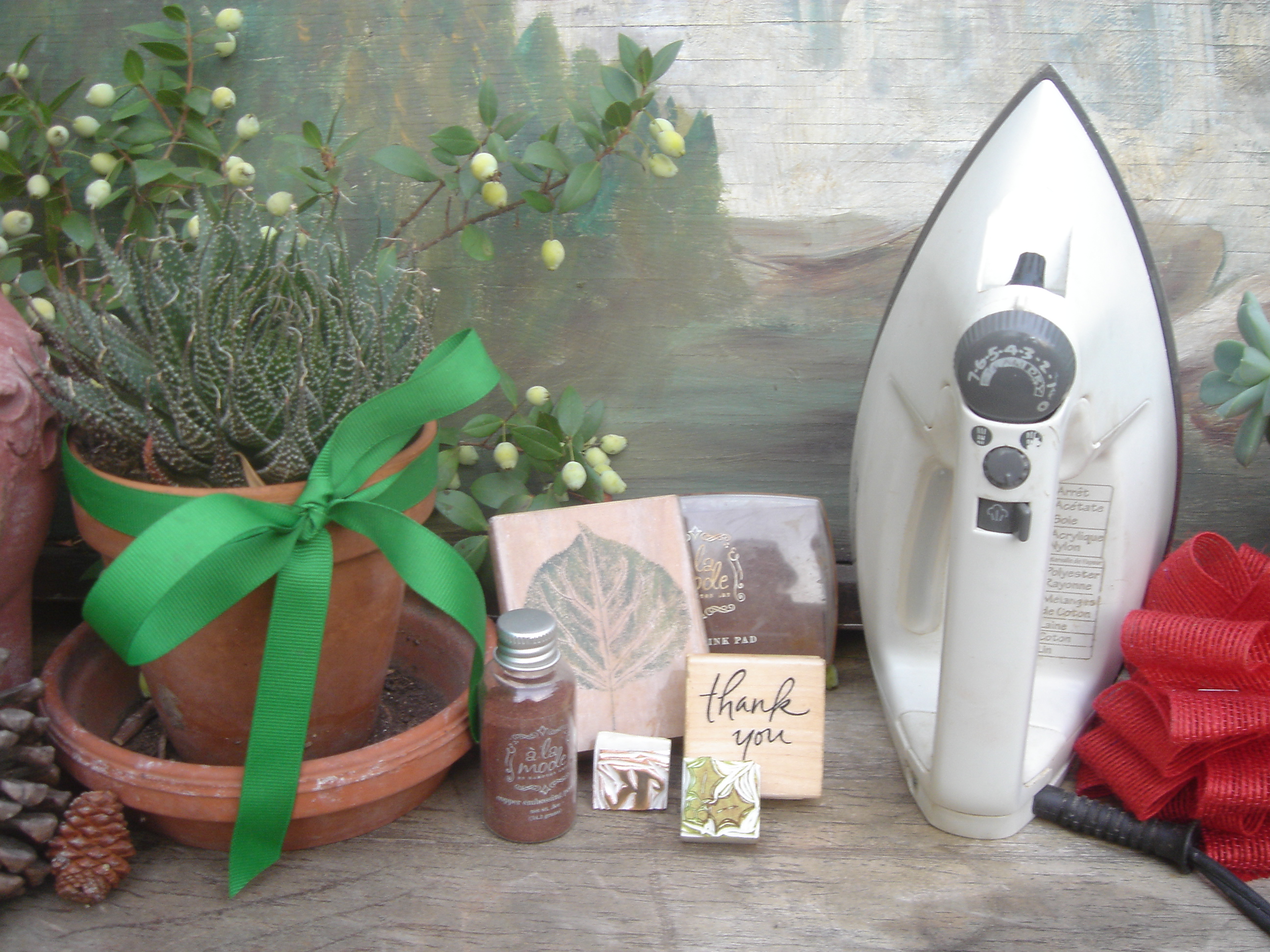 Get your embossing powder ready and open. You'll have to work quickly because the embossing powder needs to stick to the moisture from the stamped ink.
Stamp your image onto your envelope.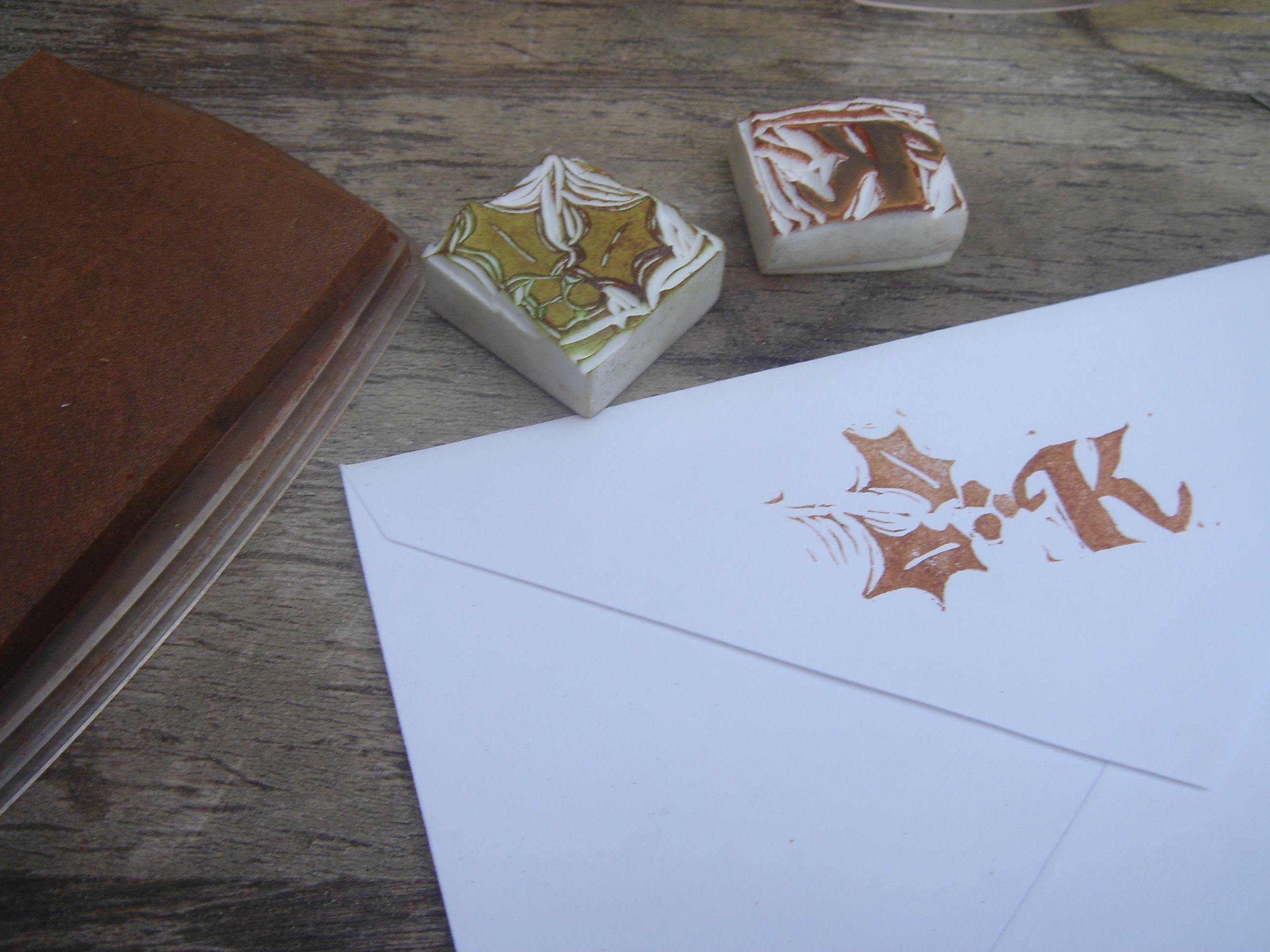 Sprinkle the embossing powder over the entire surface of the image.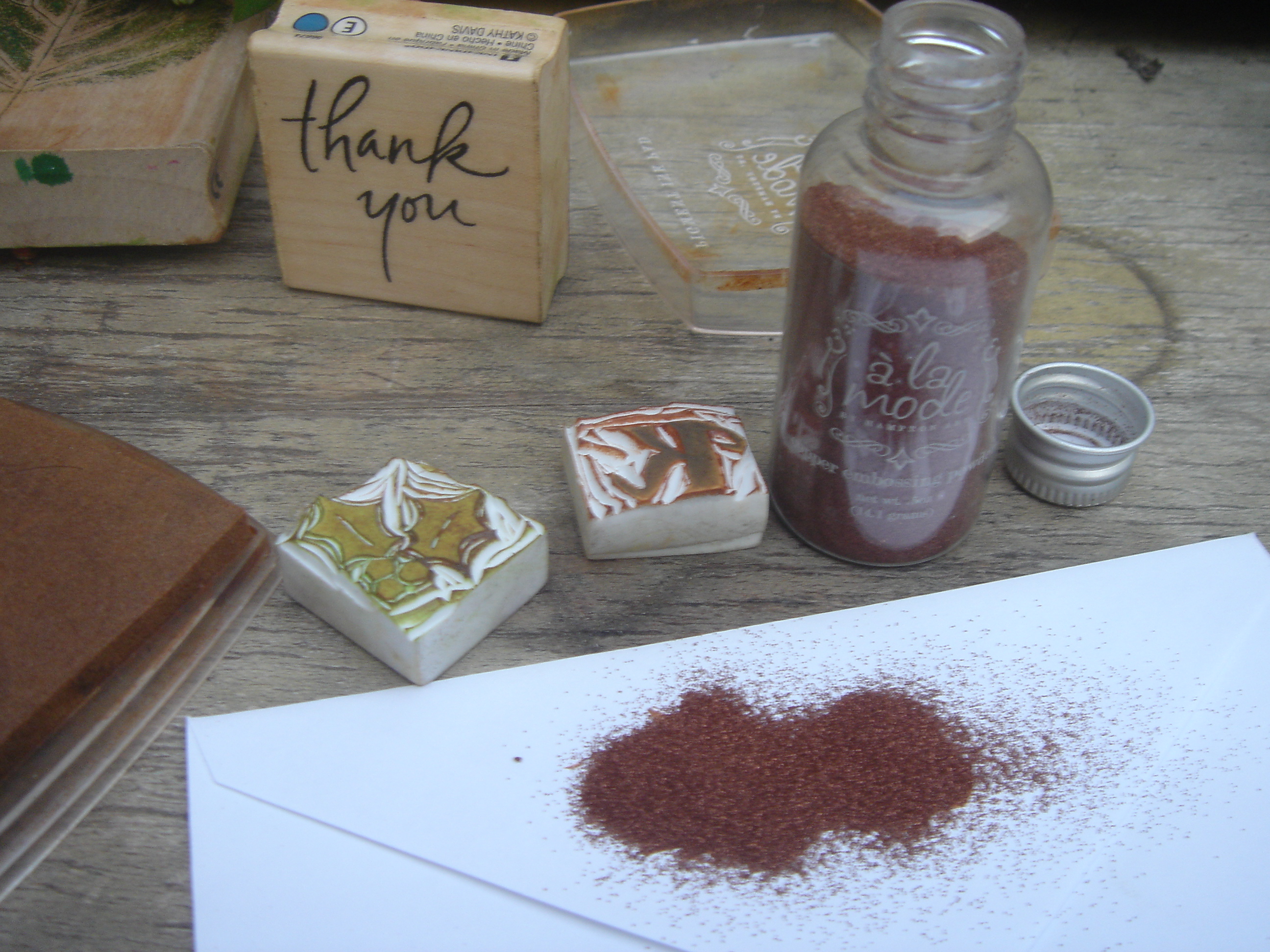 Pick the envelope up, gently tap the paper. Roll it into a loose funnel so you can get the excess powder back into the container. Once the excess is gone, brush away any rogue embossing powder flecks that you don't want around, carefully avoiding your embossed image.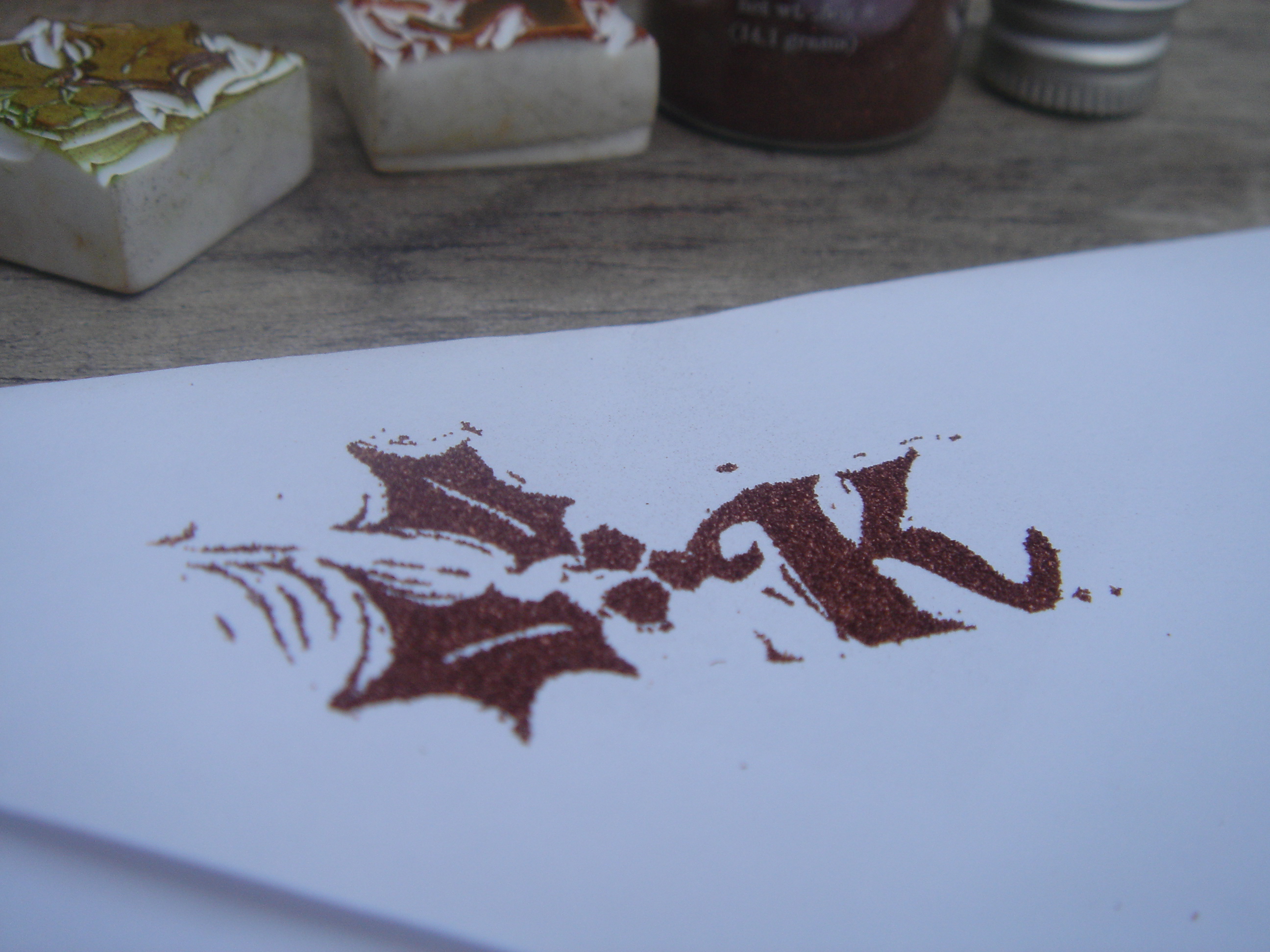 If you wanted to emboss twenty envelopes, you could repeat this portion of the process, setting the powdered stamped envelopes aside, until you were ready to melt the powder.
Now that you're ready, take your envelope and hold the back side of the stamped/embossed portion over the iron (or take your heat gun and hover it a few inches above the paper).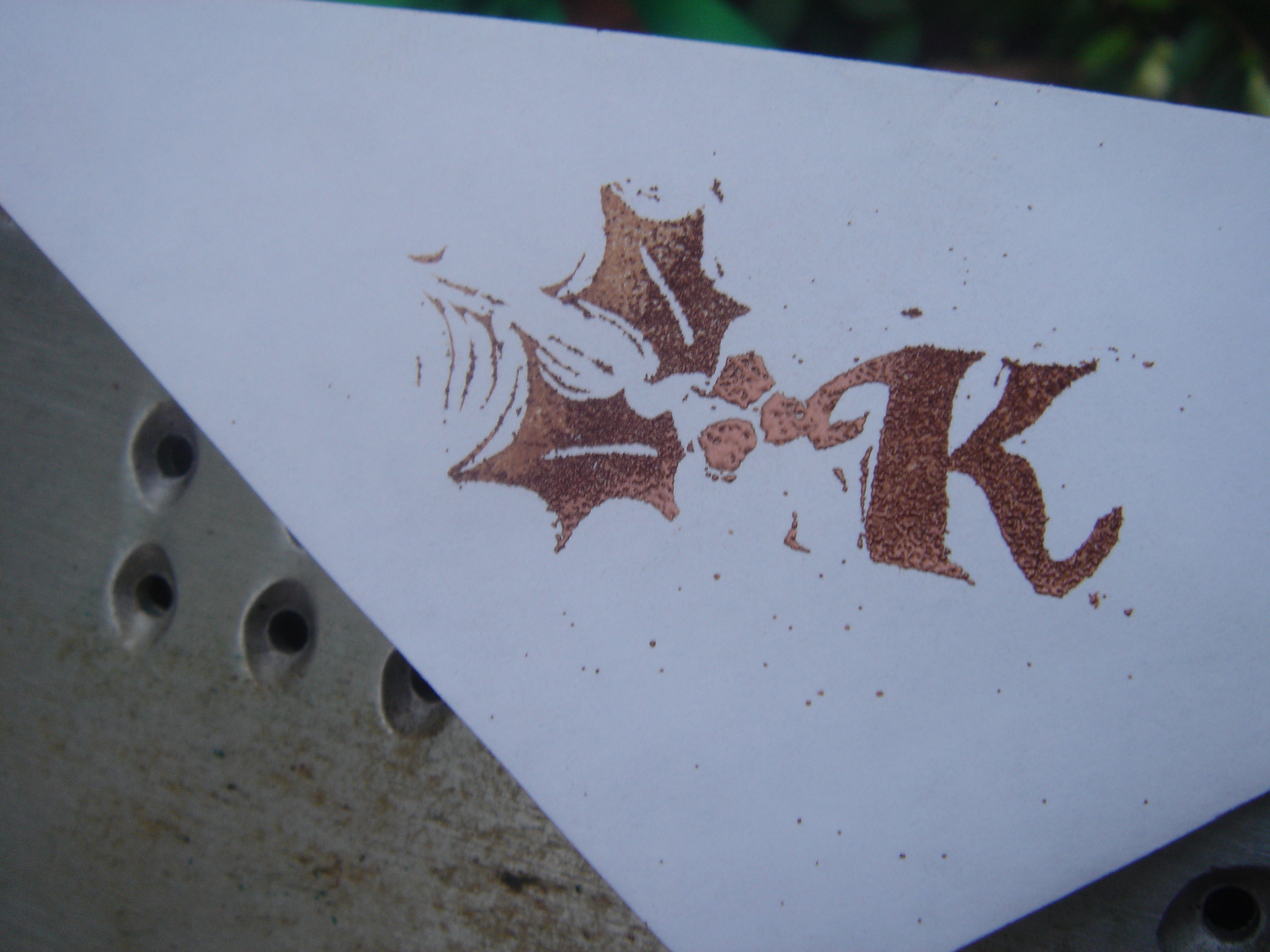 It may take a few seconds before you start to see a reaction, but once it begins, it's over quickly. My older son loves to watch the melt happen. Heck, I love to watch the melt happen! If you're using an iron, you may need to move the paper around to evenly melt all of the powder.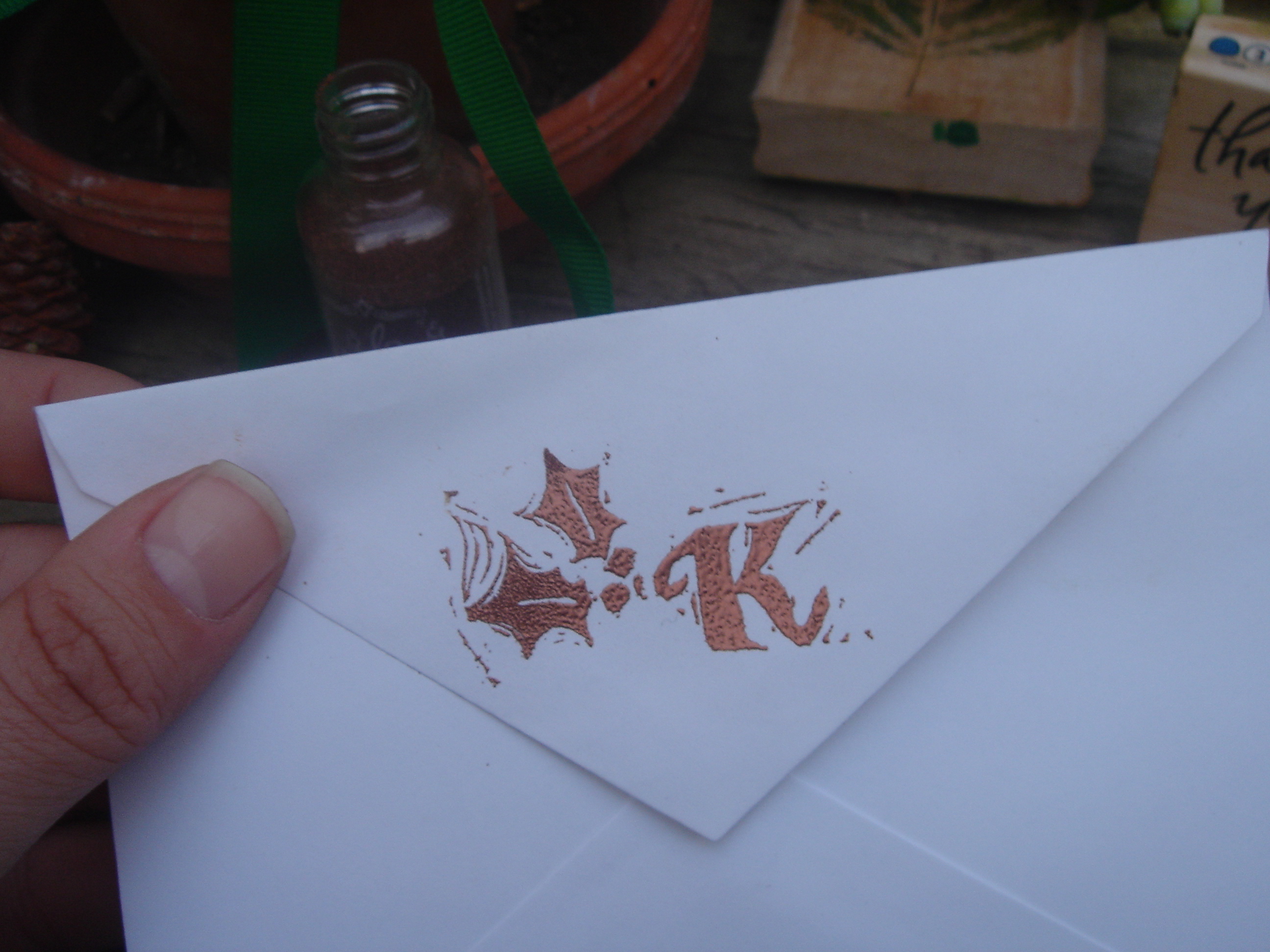 Once it's been melted, it's finished- you're ready to fancy up your holiday!