This post may contain affiliate links which may give us a commission at no additional cost to you. As an Amazon Associate we earn from qualifying purchases.
Fall is in the air. Are you ready to snuggle up in a warm blanket and drink warm, pumpkin-spiced beverages? We are! To celebrate the coming coolness, we have a Fabric Pumpkin craft you can create in 15 minutes. It is the perfect way to start your fall decorating.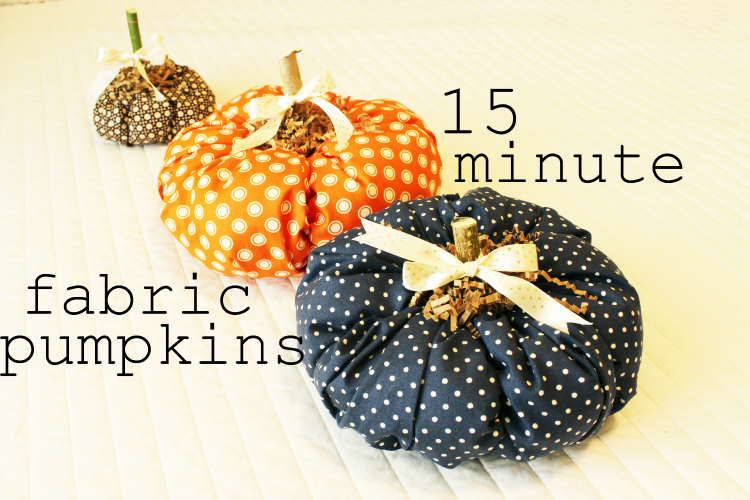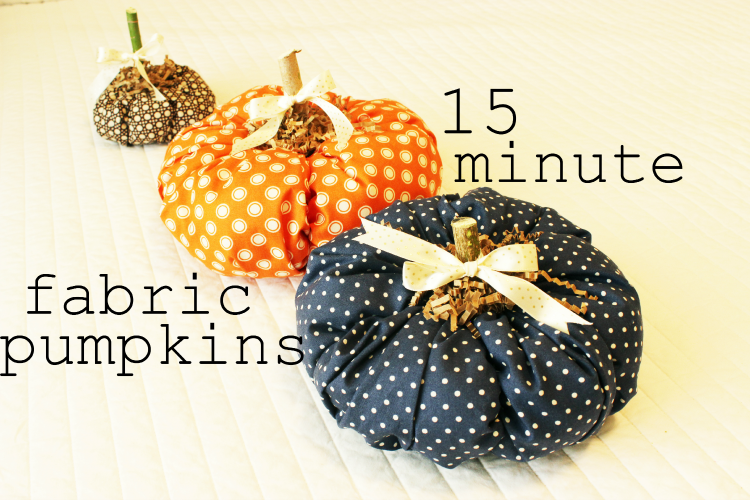 DIY Fall Craft: 15 Minute Fabric Pumpkin
These fabric pumpkins are a great addition to any fall decor. Don't miss our video tutorial at the bottom of the post.
Fabric Pumpkin Supplies
Fabric
Stuffing
Twigs
Trimmings
Scissors
Glue Gun
Needle, Thread, and Embroidery Floss
How To Make A Fabric Pumpkin
Cut your fabric into a rectangle, and fold it with the outside facing in.
Stitch the open side of your fabric with small, even stitches.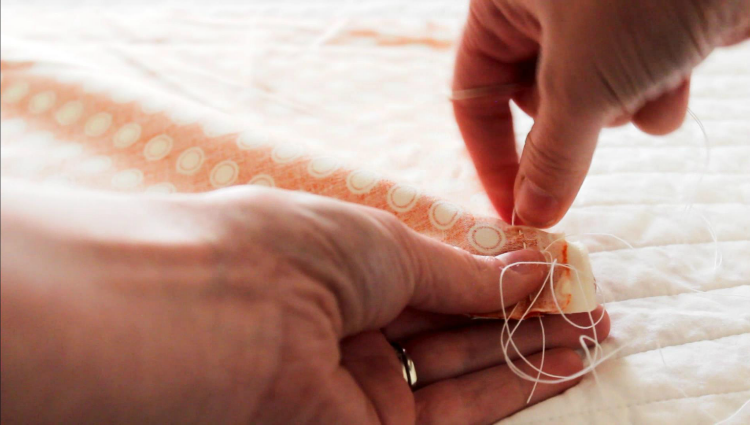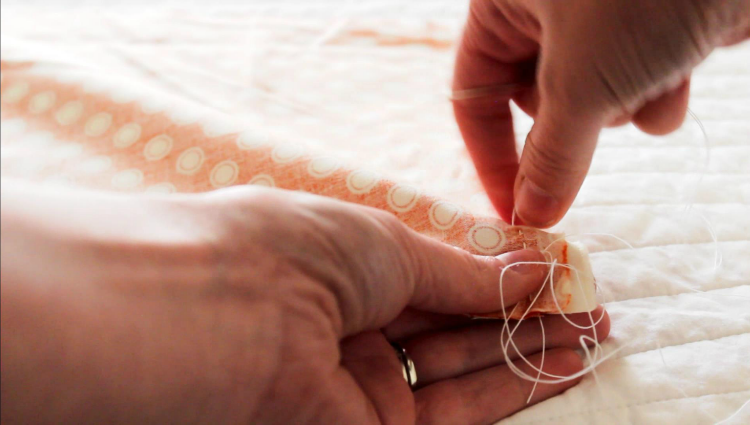 Once that is complete, flip your fabric right side out.
Sew around the perimeter with a large gathering stitch.
After you have stitched one side, gather it up and knot it shut.
Sew the other side with the same large gathering stitch, and stuff the inside.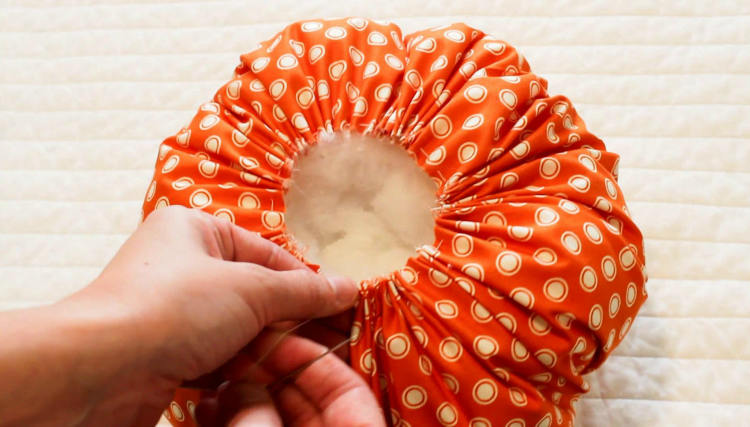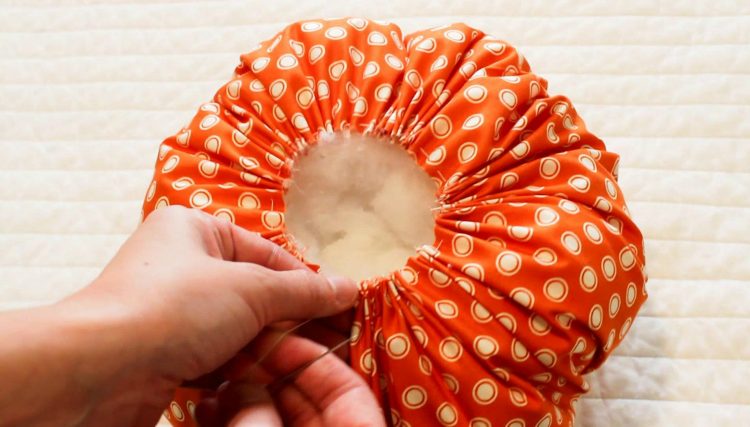 When it is stuffed to your satisfaction, pull the gathering string to close and knot.
Sew the pumpkin ridges with your embroidery floss.
Fluff your pumpkin, and create your stem with a stick and trimmings.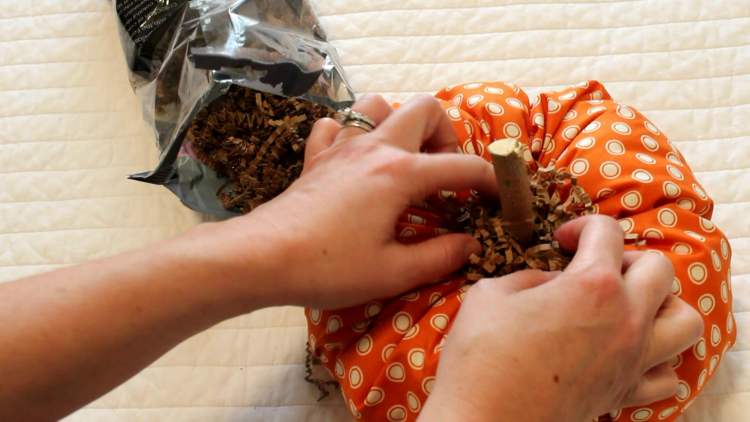 You will hot glue the stem in place.
Finish your fabric pumpkin off with a cute ribbon bow, and you are done!
In 15 minutes, you have made your very own fabric pumpkin that is sure to impress.
To see the full tutorial make sure to watch the below video.
What kind of pumpkins are you going to create this year?
More DIY Fall Craft Ideas
For more fall crafting fun, check out our monogramed burlap pillow and 50 fall wreath ideas. If you are looking for more ideas for decorating with pumpkins, we have fun ideas for no carve pumpkin decorating.