This post may contain affiliate links which may give us a commission at no additional cost to you. As an Amazon Associate we earn from qualifying purchases.
This week we are featuring a DIY Family Tree Shadow Box you are sure to love. This shadow box is a great way to celebrate your family, and it will look beautiful in your home. So get ready to link up, watch the video, and create something of your very own.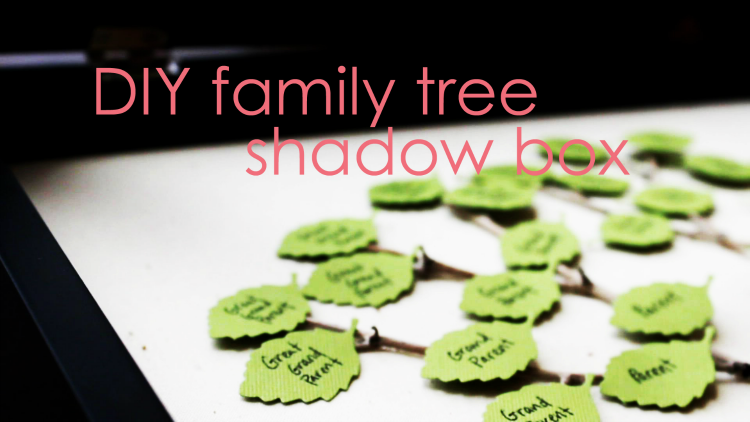 DIY Family Tree Shadow Box
The DIY Family Tree Shadow Box is a perfect way to show off your family heritage!
They are simple to create, and they also make a sweet and thoughtful gift.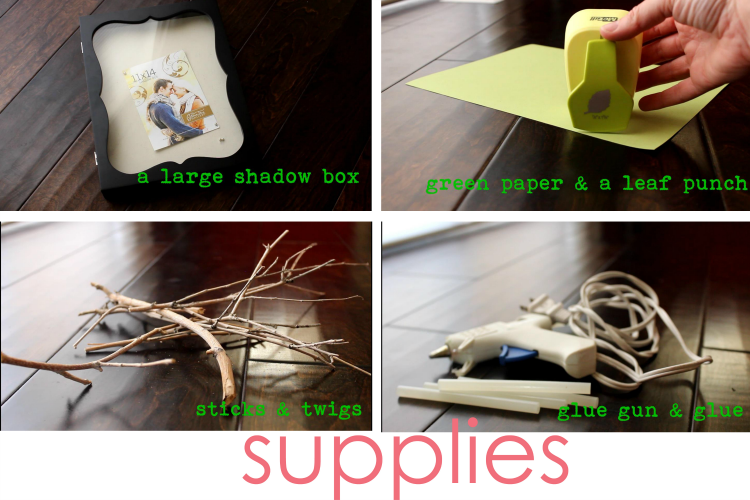 Supplies
a large shadow box
a piece of green cardstock
a leaf shape paper punch
a hot glue gun
and a pen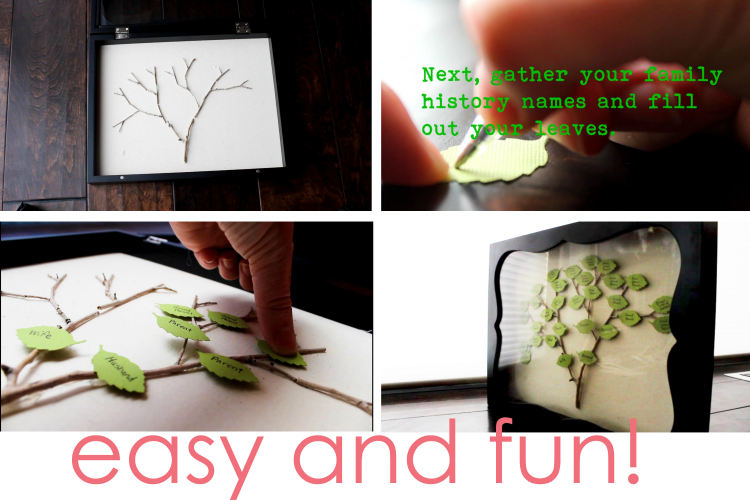 DIY Family Tree Shadow Box Tutorial
Use the leaf shape paper punch to make 30 leaves from your green cardstock.
Cut your twigs into "Y" shapes. You will need 14 Y's, plus one large section to serve as a trunk.
Arrange your twigs in the shadow box, stacking the smaller Y's on top of each other. Once you are satisfied with your tree shape, glue the twigs into place.
Each one of your leaves represents a member of your family. Write their names on the leaves, and add them to the tree. Start with the husband and wife at the bottom, and work your way up the family line.
To see the full tutorial make sure to watch the below video.
Who We Loved From Last Week
Do you have a fun craft, recipe, or another Pin-teresting post that you want to share? Use the below Linky to get featured! We'll be sharing our favorite posts in the coming week across our social media channels, on the blog, and in our newsletter.
Here are our favorite picks from last week's link-ups. Show these ladies some love!
SHARE THE COMMENT LOVE
Be sure to spread the comment love! If you link up, please comment on at least three posts that grab your attention. We're looking to help our community continue to grow their tribe and spread the comment support.