This post may contain affiliate links which may give us a commission at no additional cost to you. As an Amazon Associate we earn from qualifying purchases.
Step Four: Applying Venetian Plaster
Once the roll-on texture is completely dry you are ready for step three. This is my favorite part! Venetian plaster is very thick, and reminds me of cake icing. You can purchase a gallon at any home improvement store. I used Venetian plaster to create even more depth and texture for my faux brick wall.
Again, use your putty knife and apply the Venetian plaster to half of a brick. Venetian plaster is very white, and this will add highlights to the entire wall. Only add the plaster to a few bricks.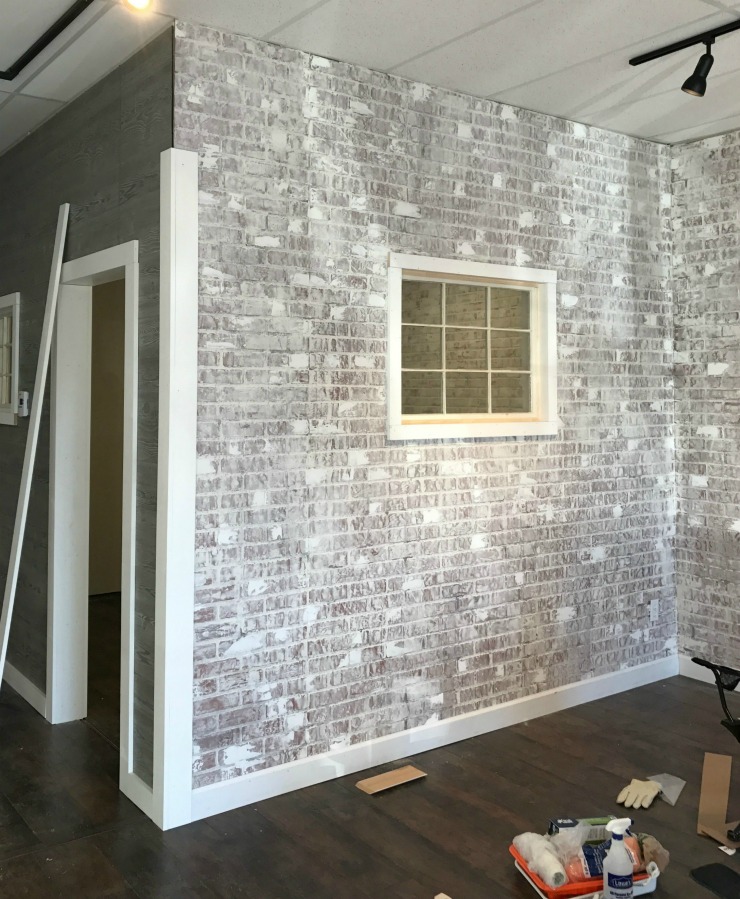 You can tell in the photo above, how sparingly I used the Venetian plaster. But, it highlights the wall so beautifully!