This post may contain affiliate links which may give us a commission at no additional cost to you. As an Amazon Associate we earn from qualifying purchases.
I am so excited to show you the faux brick wall I created for the new section of our store, JD's All About Home. We wanted to add character to the walls, but still remain on a tight budget (which would be impossible with a real brick wall). I'm so pleased with how this came out in the end.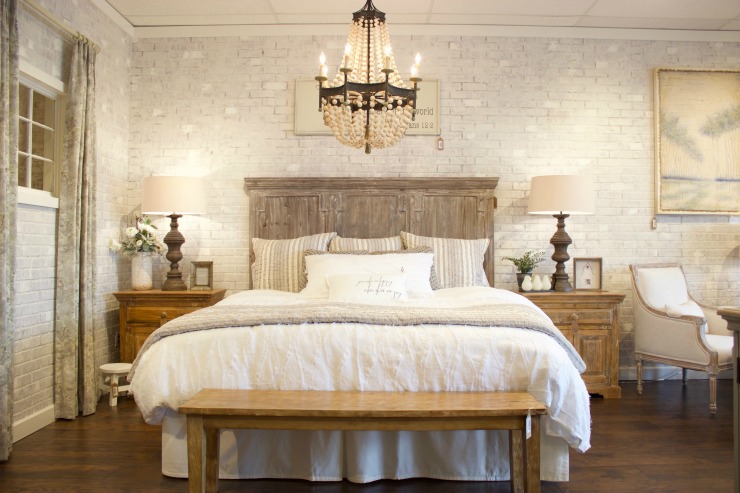 Yes, this is brick paneling! Yes, you can do this DIY project yourself! Yes, this is an inexpensive project!
This wall decoration will look great in your home.
So, let me tell you the steps for creating a white brick wall — if you would rather watch a video tutorial, I've included it at the end of the written steps.
How To Create A Faux Brick Wall With Paneling
We purchased our brick paneling from the home improvement store. One 4′ x 8′ sheet costs around $25. This is easy to install. You can use finishing nails or an industrial staple gun to hang your paneling on your wall.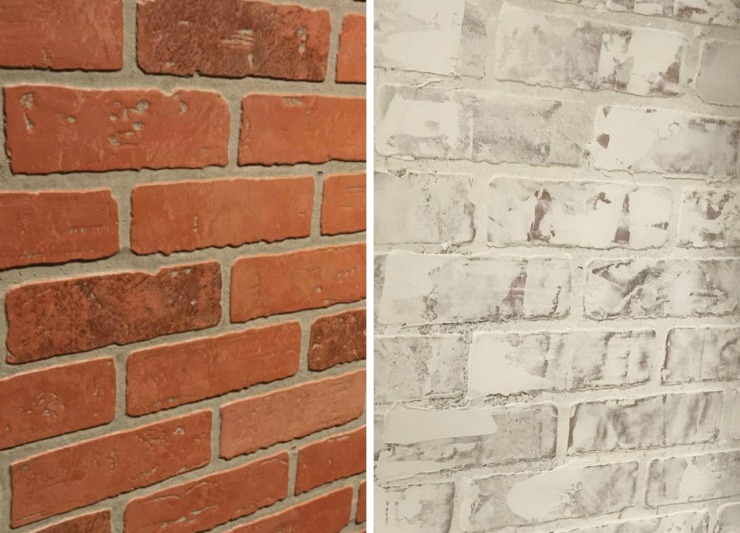 Step One: Roll-On Texture
The first step is to apply roll-on texture to your paneling. Roll-on texture comes in different textures. Make sure to choose the "smooth" one. Use a large roller and begin rolling on your wall in an up and down motion.