This post may contain affiliate links which may give us a commission at no additional cost to you. As an Amazon Associate we earn from qualifying purchases.
Modern farmhouse trends are EVERYWHERE! The obsession with Joanna Gaines and her amazing style has basically taken over home decor. Anything vintage and rustic looking has become super popular. This year I decided to create my own winter Christmas decor that would fit with the trend. These DIY Farmhouse Fence Post Skis are cost efficient, weather resistant, and SUPER easy to make! We love them for a gift idea, too!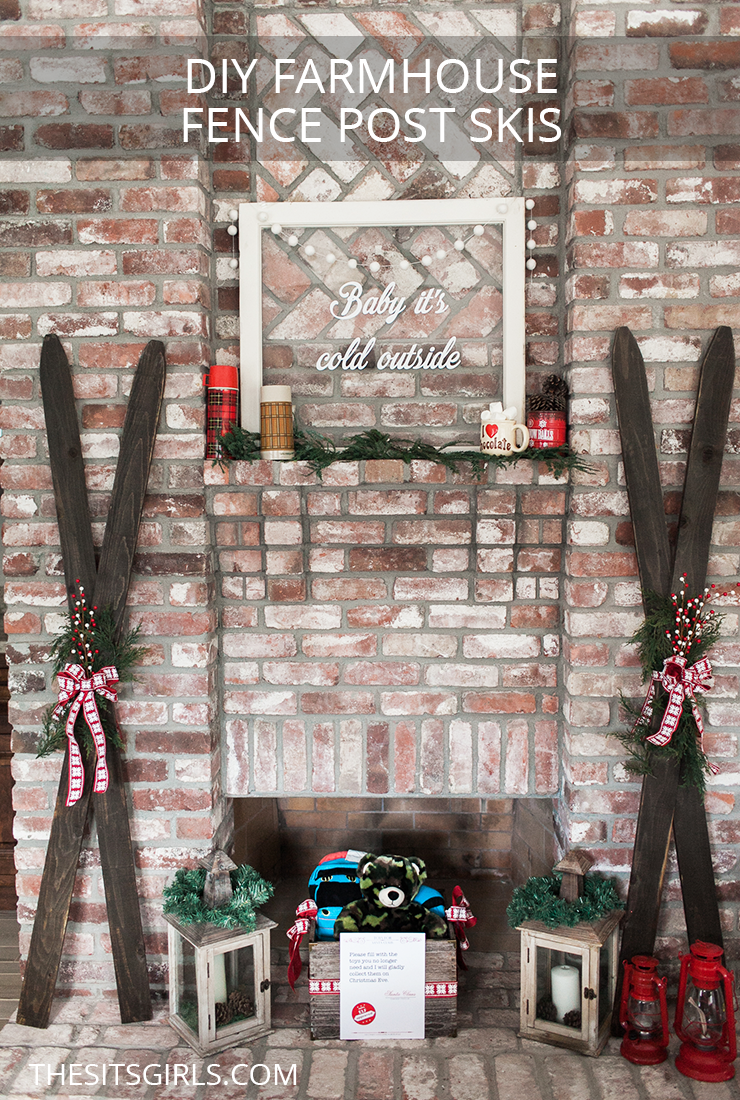 DIY Farmhouse Fence Post Skis
Materials you need to make fence post skis:
note: this post contains affiliate links which give us a commission at no additional cost to you
Fence Slats
Ribbon
Flair (I used garland and berries)
Drill or hammer and nail
DIY Farmhouse Fence Post Skis Video Tutorial
How To Make Fence Post Skis
I picked up a couple of old fence slats from a junkyard. You can also buy rounded tip fence posts at any hardware store for a couple of bucks. The process is quite simple. First you want to choose your wood stain. There are many different colors you can choose from, but I think the darker look is always the best choice. Remember that they will fade overtime and become lighter with the sun and other elements. This is actually perfect for an even more vintage look!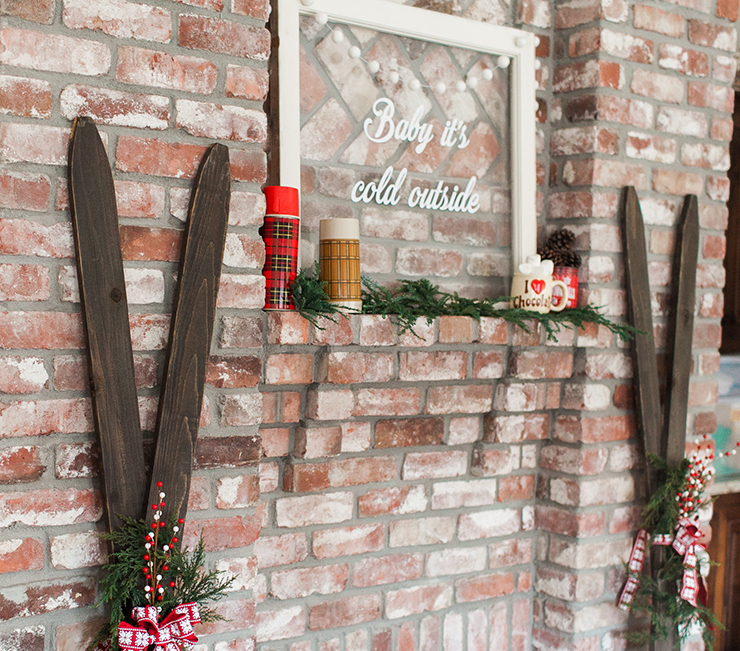 Before you stain the wood you need to sand it down. This will make sure you get an even stain. If you have never stained wood before, here are a couple of tips:
Use a paint brush as opposed to a rag to apply the stain. An old rag will soak up the stain VERY quickly, and becomes messy and hard to work with.
Paint on the stain, AND THEN use an old rag to rub it down and soak up the excess stain.
After you rub it with the rag, you can sand it down again to give the edges an even more vintage look. From there you can cross your wood slats to your desired liking, and either hammer them together or use a drill.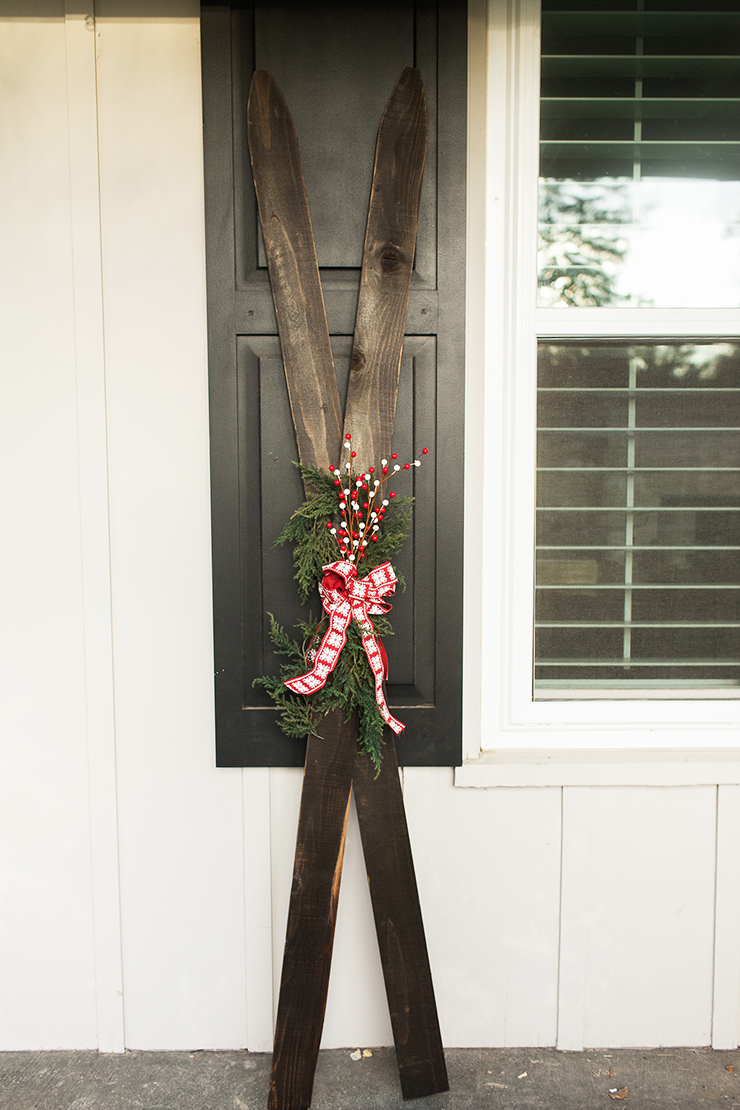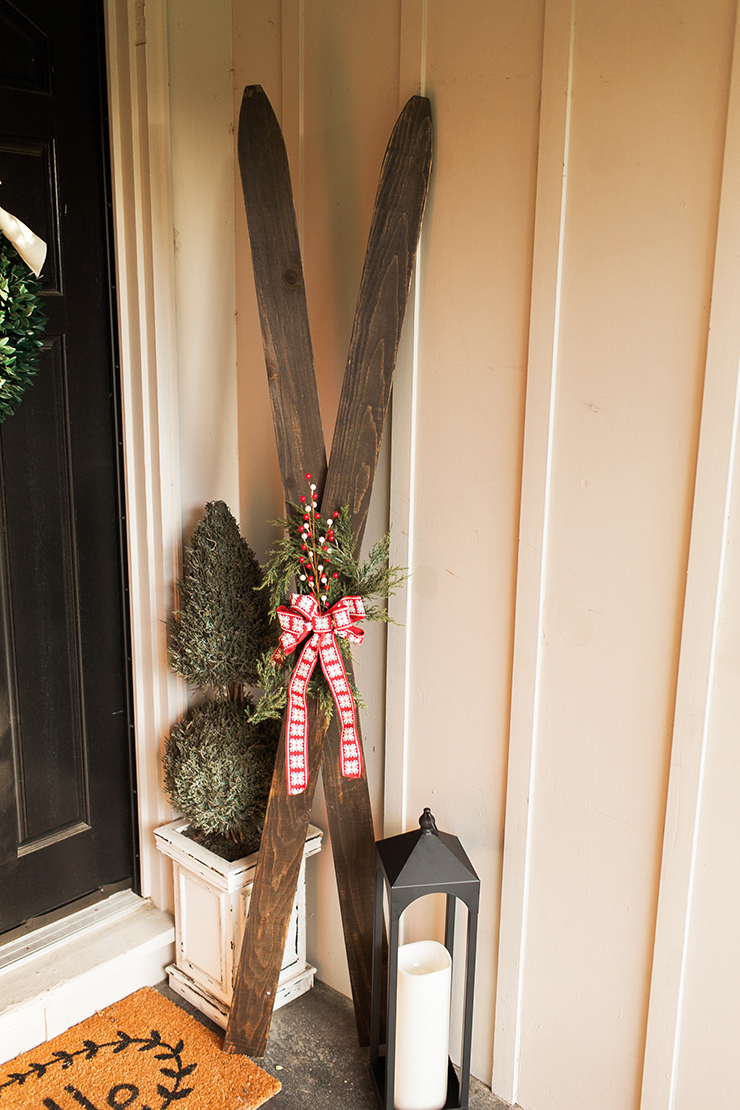 Next, it is time to add the flair! This is the super fun part. I chose some wire ribbon that had a nostalgic winter cabin feel, but you could do any color that matches your Christmas decor. Even a fun black and white checkered ribbon, would be amazing.  I added some old fake garland and tied a giant Christmas bow around it! Lastly, add some faux berries or pine cones and you are all set!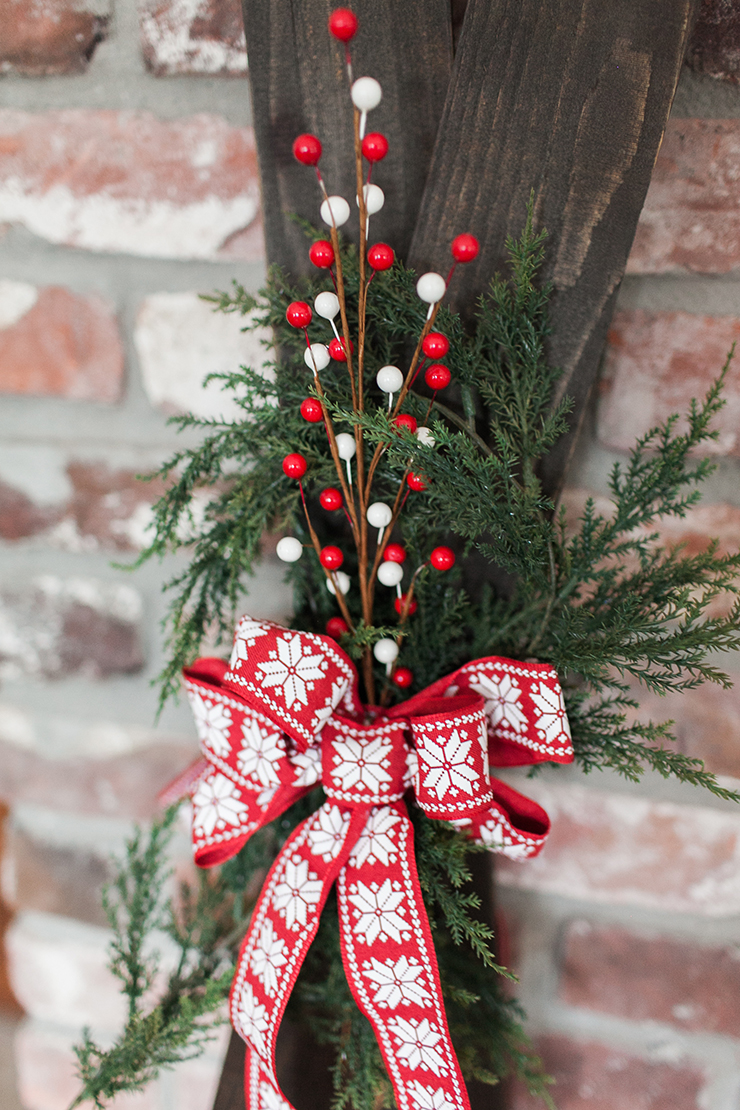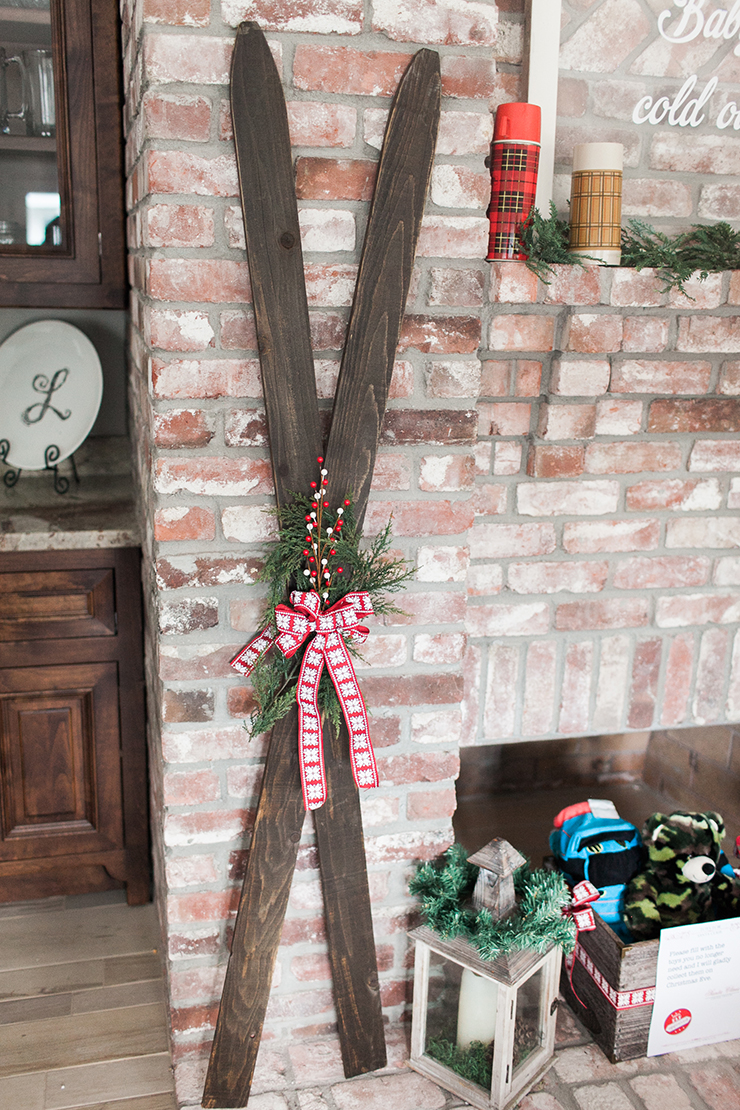 One of my other favorite projects this winter was the Santa Toy Donation Box! It is the best way to get rid of the extra toys and teach kids the value of giving back!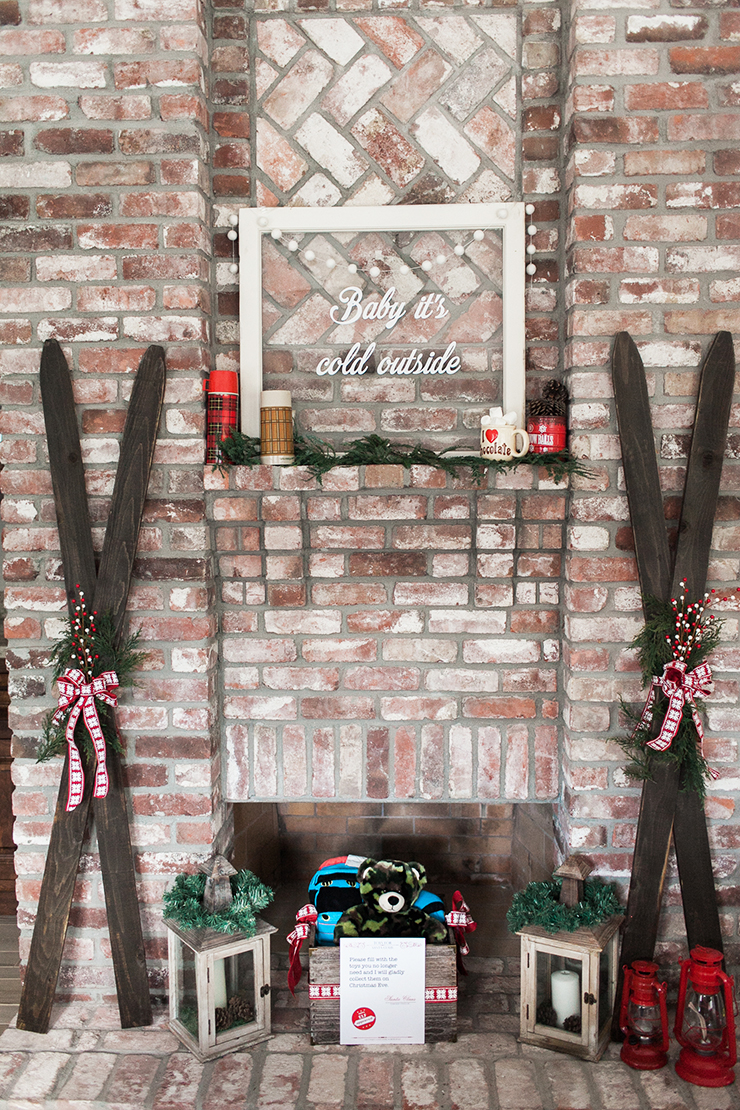 Merry Christmas!