This post may contain affiliate links which may give us a commission at no additional cost to you. As an Amazon Associate we earn from qualifying purchases.
I love to decorate the front porch for Halloween. My kids love it even more! They always want to make it as spooky as possible. Kid-friendly cheap decor is a must at my house! Halloween is one of my favorite holidays to decorate for, because with just a few dollars, you can transform things into spooky fun decor! These DIY Glow In The Dark Floating Ghosts are the perfect craft to make for your house this year! They will be glowing and floating outside your house all night long!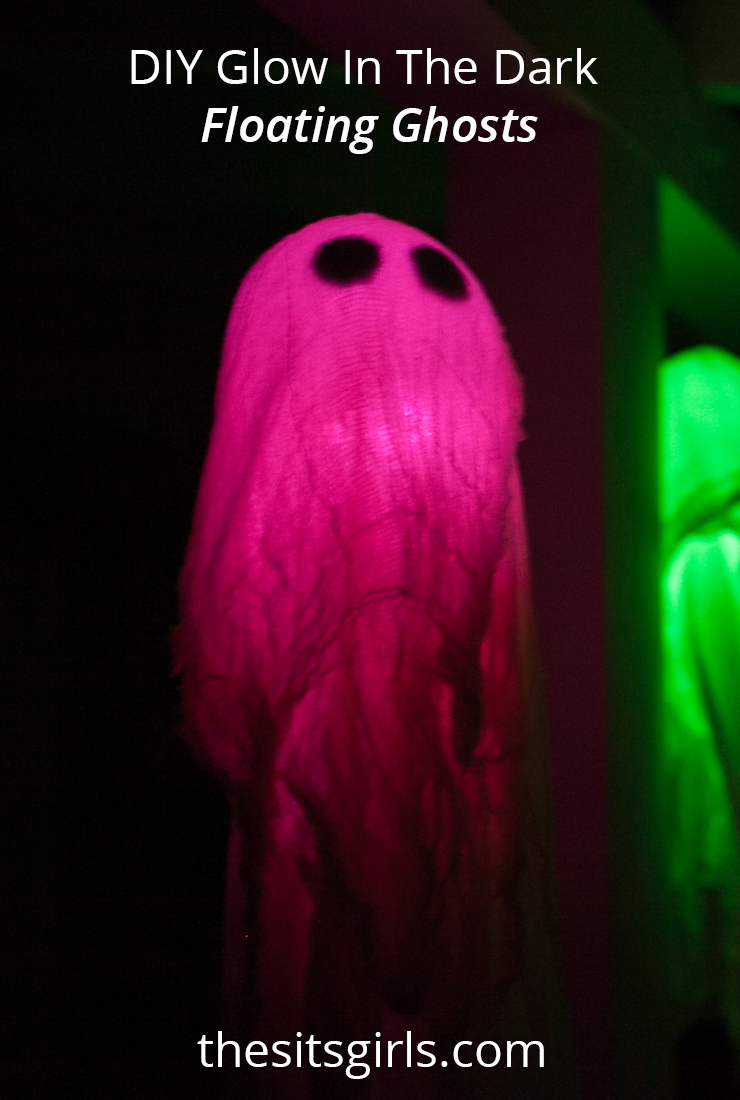 DIY Glow In The Dark Floating Ghosts
Materials you need for this project (this post contains affiliate links):
How to Make Floating Ghosts
These ghosts can be made in just a few easy steps! The best part is, because the face of the ghosts will be covered in cheesecloth, you do not have to cut the eyes and mouth with perfect accuracy. Once the cloth covers the face, they will glow and look perfect! So, no need to measure for this one, just eyeball it, and it will turn out perfect!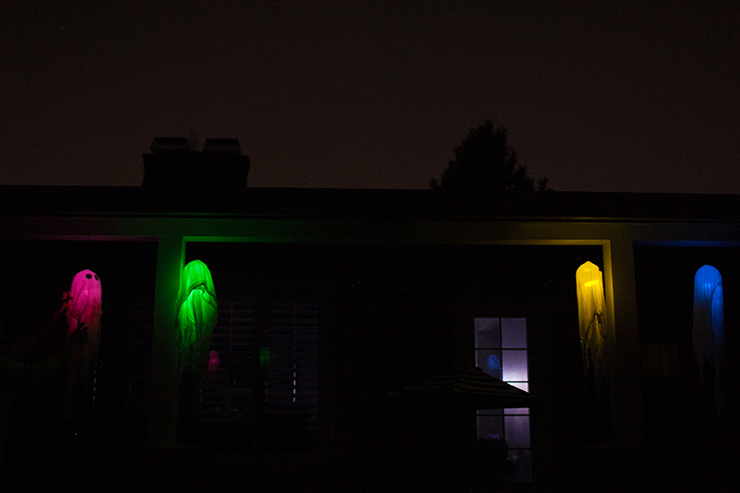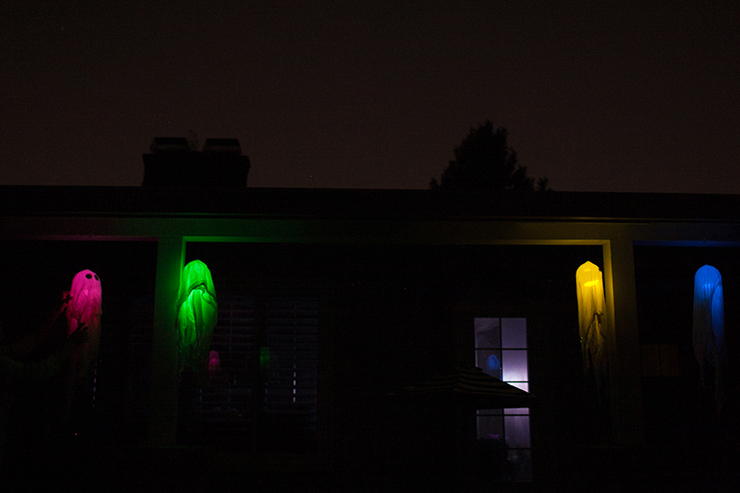 Begin by cutting eyes and a mouth out of the black felt. I made mine about the size of a quarter, and cut my mouth in an oval shape, so the ghost would have an open mouth.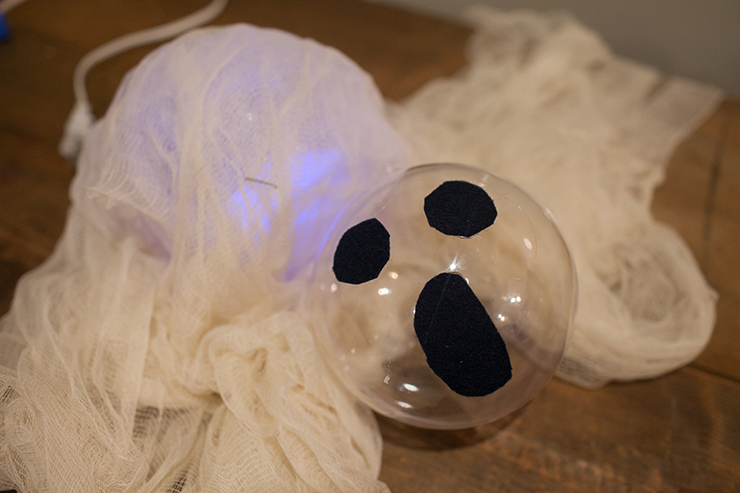 Next you simply take your hot glue gun and glue the eyes and mouth onto the outside of the ornament. Try to place the eyes so that they are evenly spaced.
Break open your glow sticks and put them inside your clear, plastic Christmas ornaments.
Finally arrange your cheesecloth over the outside of the ornaments. I found that about 7 square feet layered folded and layered 3 times was just heavy enough to create a glow, but also let the eyes and mouth still be visible. You can fray the edges of the cheesecloth, too, to make your ghost look a little ruff around the edges.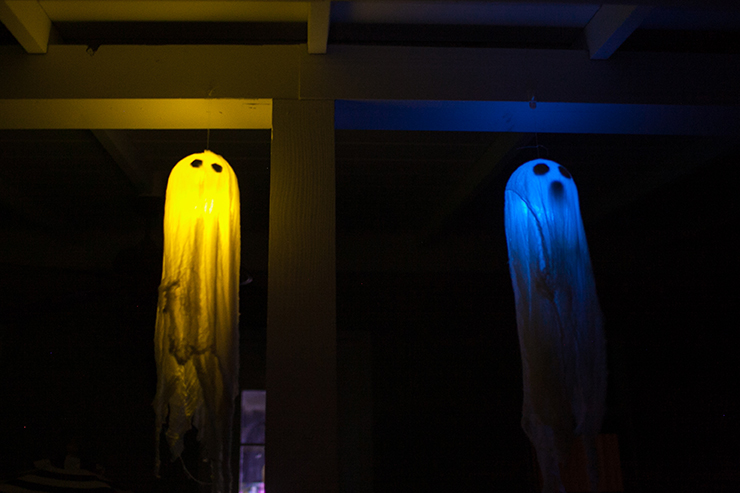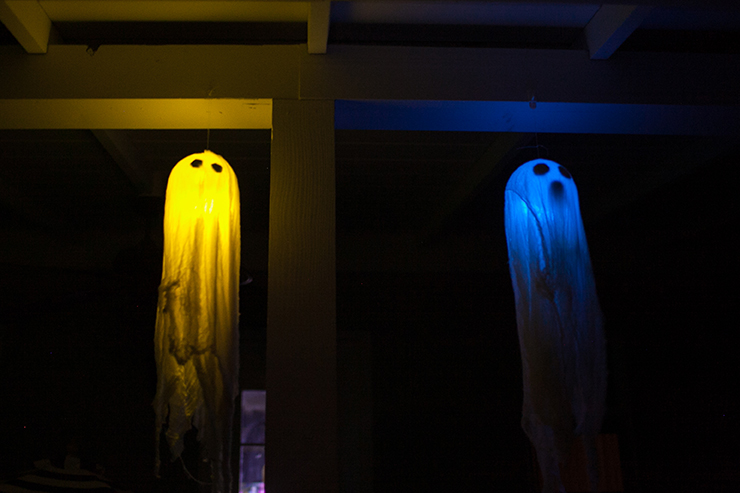 String your fishing wire through the hole of the ornament at the top and then hang your floating ghosts wherever you want!
Glow sticks are so cheap, you can get 3 for a dollar! Change your glow sticks out every night for a week, and have your ghosts glowing bright and haunting the neighborhood!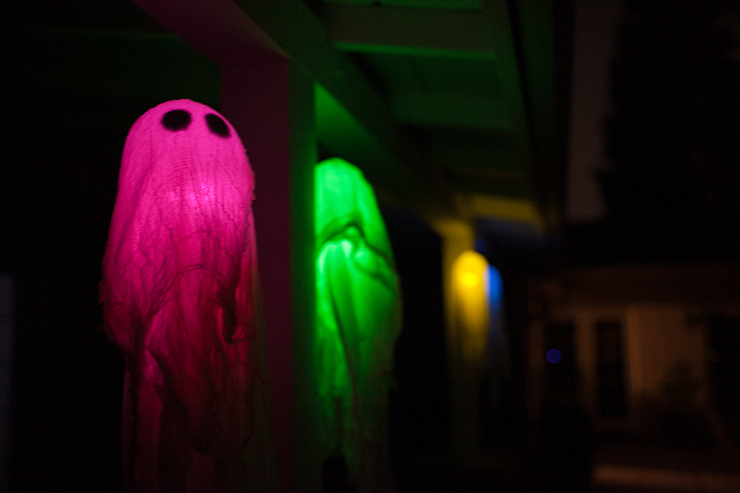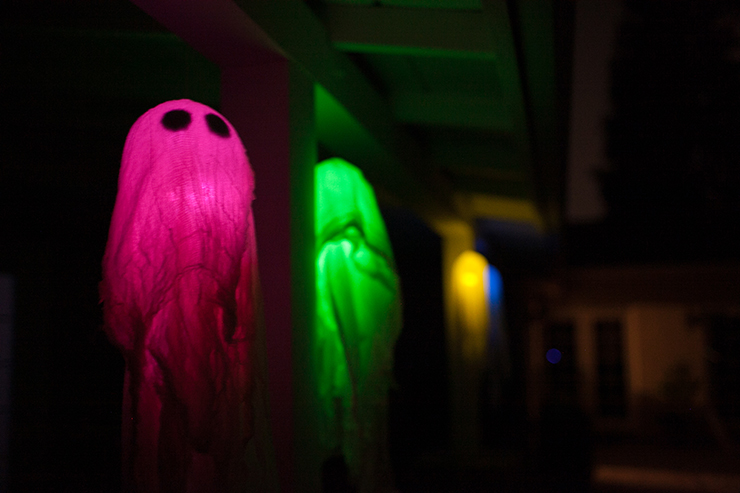 After Halloween ends, you can reuse the clear plastic ornaments to decorate for Christmas, too!
More Great Halloween Decor Ideas
Want some floating ghosts inside your house, too? We've got you covered! This simple tutorial will help you make spooky cheesecloth Halloween ghosts that will float over a table.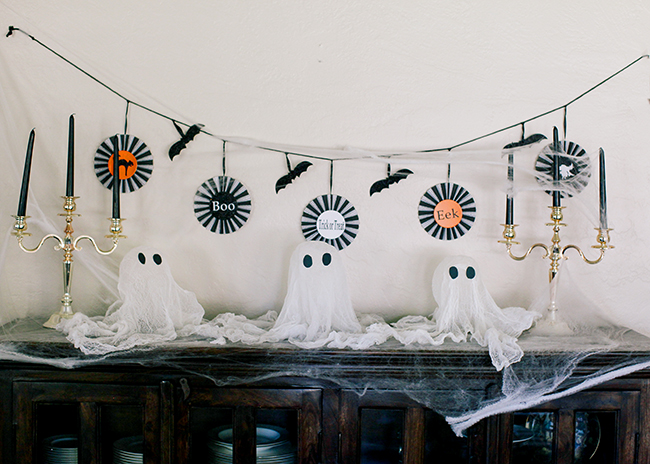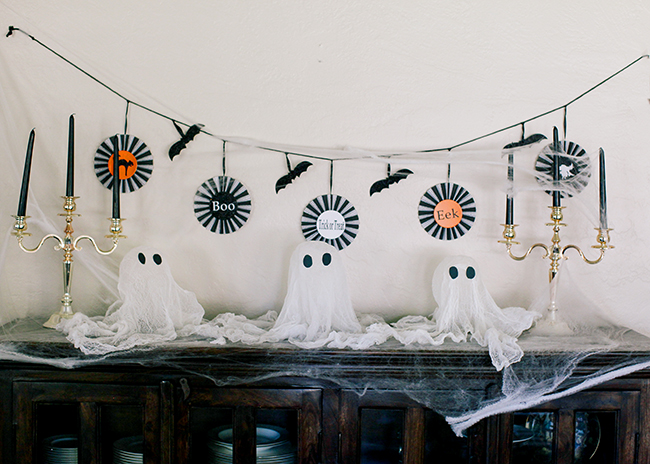 And if you just love floating things….check out the DIY Harry Potter floating candles!