This post may contain affiliate links which may give us a commission at no additional cost to you. As an Amazon Associate we earn from qualifying purchases.
I love to go above and beyond for party decor! I am always looking for maximum impact that will not break the bank, and my goal is to be able to reuse things for baby showers, weddings, holidays, and other occasions. My original idea was to make real flower balls, however those are quite pricey, time consuming, and they only last for one event. I knew there had to be a better way. Enter DIY flower balls made with coffee filters! These coffee filter flower balls look like real flowers, only cost about $2 each to make, make any event look glamorous, and will last forever. They really are the perfect party decor!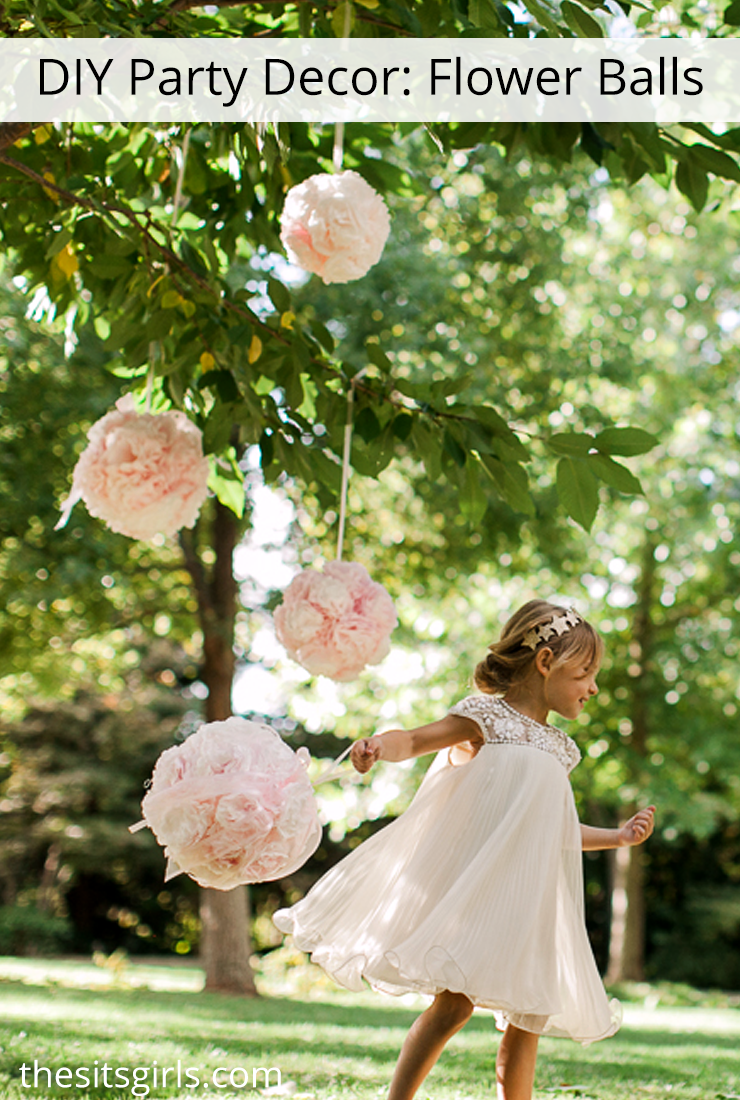 Flower Balls: DIY Party Decor
Materials For Making Flower Balls (*this post contains affiliate links):
How To Make Flower Balls With Coffee Filters
Before you begin, you need to figure out how many flower balls you want to make. I made 13 flower balls and it took 1400 coffee filters to make the balls lush and full. Each flower requires 6-8 coffee filters, and each ball has 12-15 flowers on them. The total amount of flowers depends on which size styrofoam balls you are using. I used a couple different sizes of styrofoam balls, so my decor would have varying sizes.
Once you have an idea how many flower balls you plan on making, you can begin to dye your coffee filters. I dyed mine pink, so I used pink craft paint and pink food coloring that I had around the house. You only need a few drops, so no need to go buy a bunch just for this project. Mix a little paint or a couple drops of food coloring with water until you achieve the color you want. I made several different dye bathes. One was a deep pink, one light pink, and one with just a hint of pink.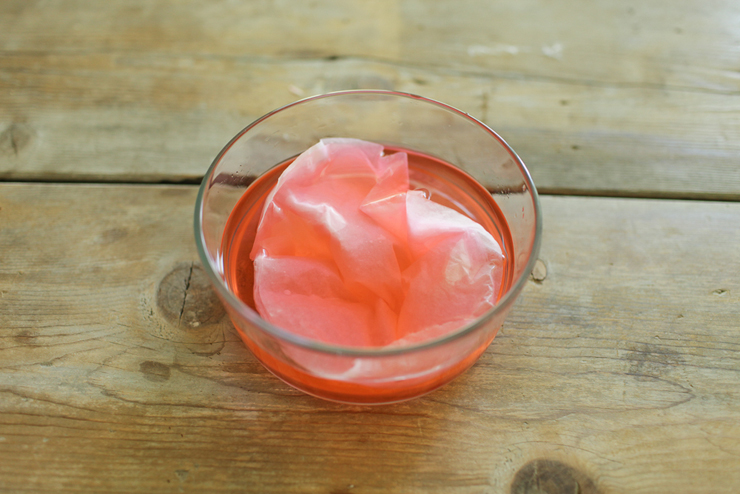 I did not realize this before, but coffee filters are actually really durable. I separated them into groups of about 20 and then dunked them in the dye bath. You can dye your coffee filters in large batches. Let them sit until they reach the color you like, then remove them and squeeze the water out of them. Separate them into groups of about ten and let them dry overnight.
Once your coffee filters are dried, it's time to cut them. Begin by stacking 3 coffee filters on top of each other. Fold them in half, and then half again. Next, cut the rounded edge into scallops. Sort of like you are creating flower petals around the edge.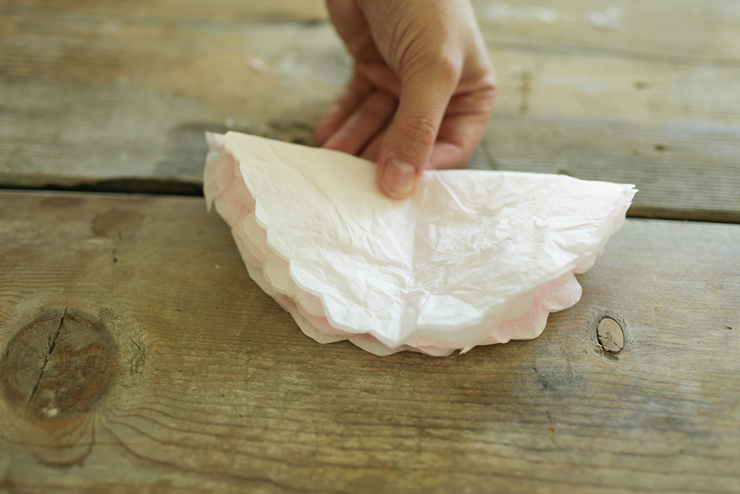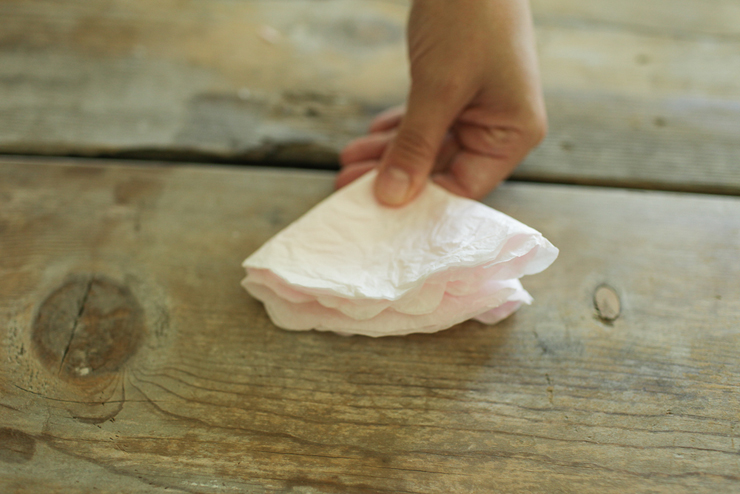 Unfold them and take your wooden stick and poke it through the center, sliding your coffee filters about an inch of the way down. Secure the base with a little hot glue. Repeat the same folding and cutting process again and stack those on top of the ones you just glued. Secure on top with a little hot glue, and allow to dry.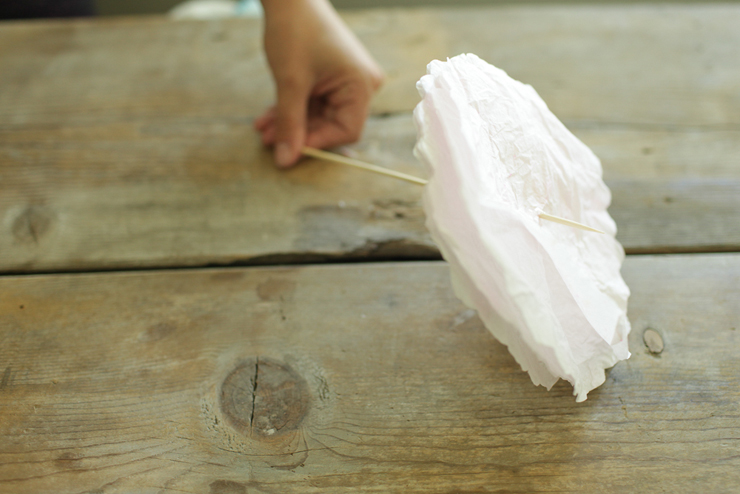 Now you are going to turn the coffee filters into flowers. Pinch the base in towards the stick and the top will start to fan out. If your stick is too long (some of mine were kabob sticks), break off the end so you are left with a 1-2 inch base. Stick it in to your Styrofoam ball and move to the next flower!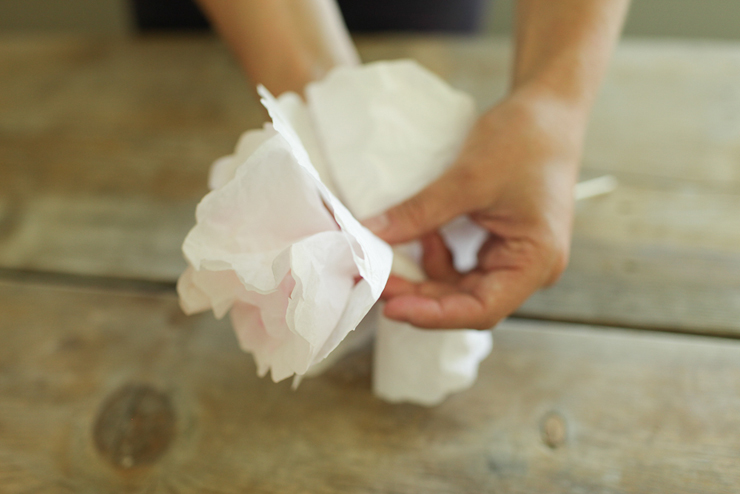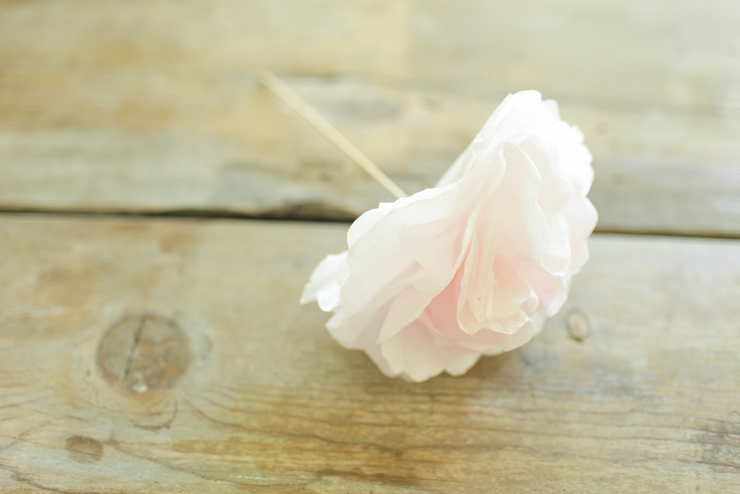 Continue the process until your ball is covered! To add ribbon to make them into hanging flower balls, simply cut the ribbon and tie the ends together. Remove one flower ball and add a little hot glue to the hole it made in the Styrofoam ball. Stick the flower back in and slip the ribbon around it. You want that flower to be super secure so it does not slip out when it is hanging.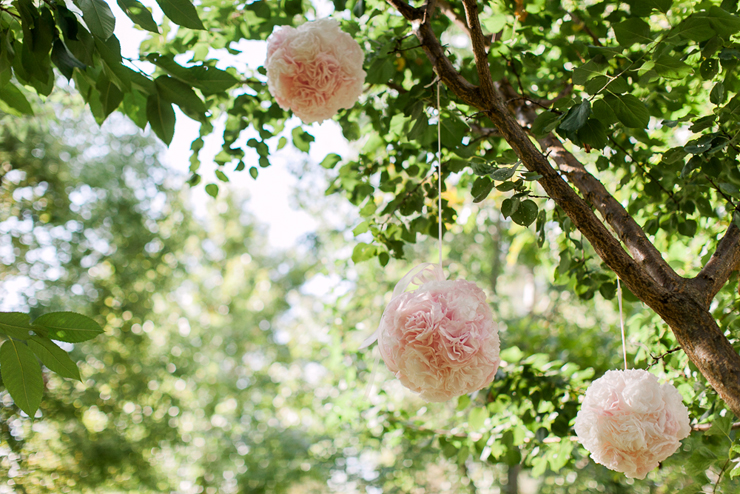 How To Decorate With Flower Balls
Flower Balls are versatile decorations. You can use them for a party, and then reuse them as home decor, if you like.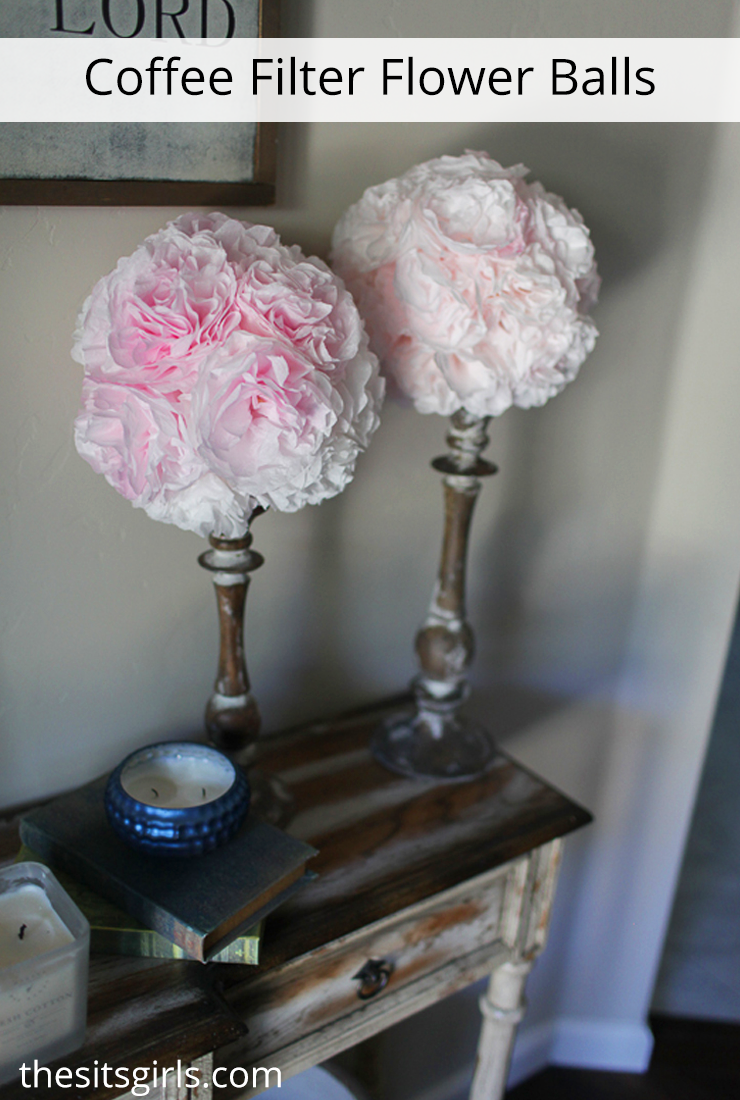 I recently used flower balls as table decor. They balanced perfectly on candlesticks and looked like real flowers running down the center of my table. After the party, I put a couple of them on a side table in my living room.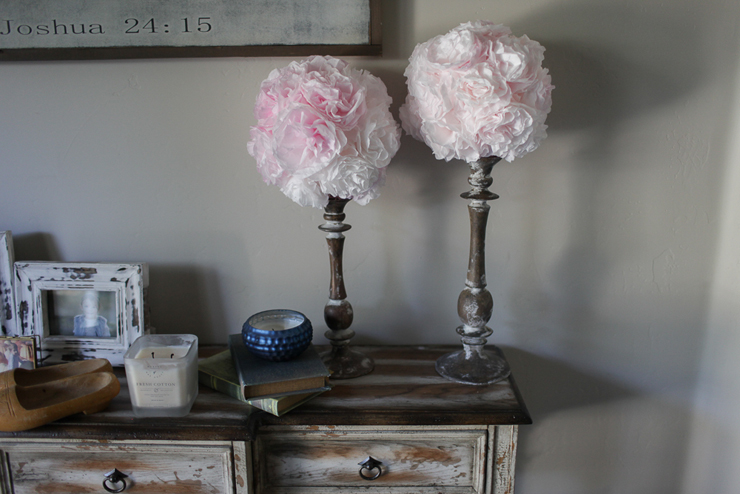 If you use long kabob sticks for making your flowers, you can use them as faux flowers in a vase without attaching them to styrofoam balls. I displayed them as a bouquet in a vintage water pitcher. They added the perfect amount of color to the room! The beauty of this is, you don't need to worry about the mess of real flowers or watering them!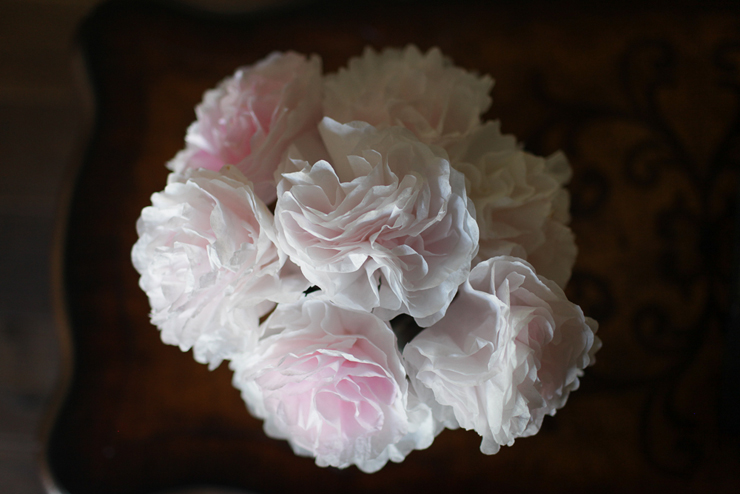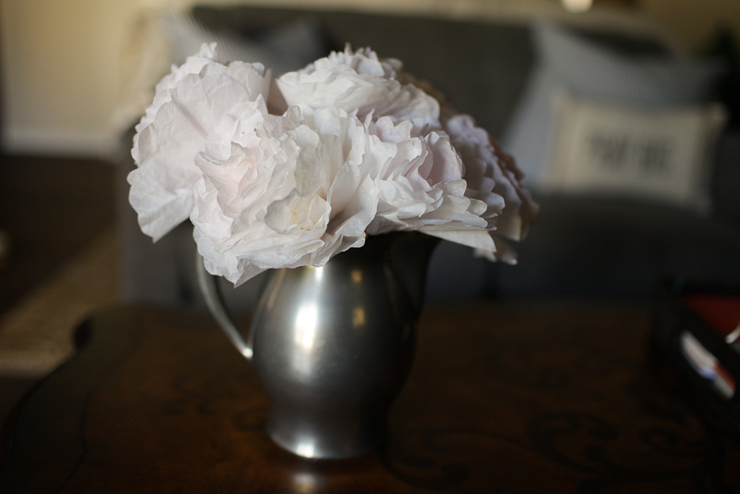 If you have a ribbon attached to your flower ball, you can hang it from something to brighten up a dark corner.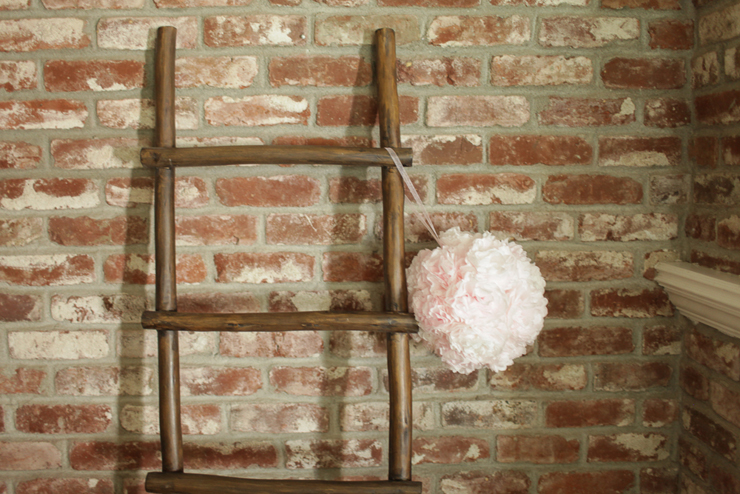 Fairytale Wedding Decor With Flower Balls
Flower balls are also great for wedding decorations. They are a great way to make a huge statement without spending a huge amount of money.
Create multiple flower balls and hang them from trees or the ceiling. They will look beautiful in person and as a backdrop for wedding photos.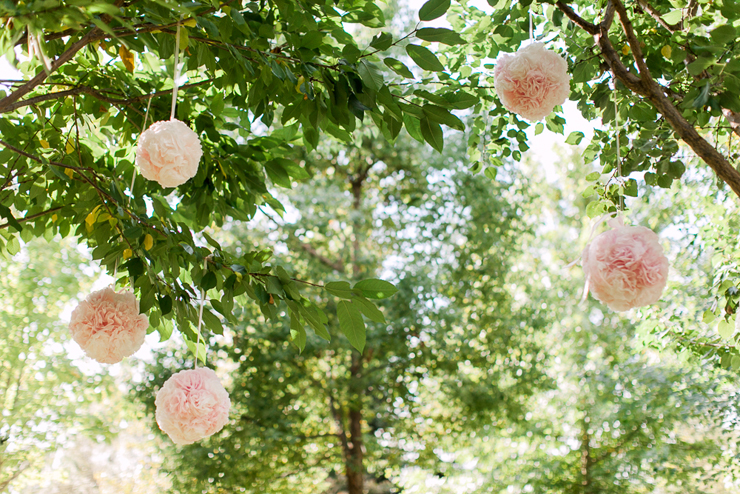 You could also create several of these and line an aisle for a wedding by hanging them from the chairs or hooks! It is such an affordable way to decorate with drama!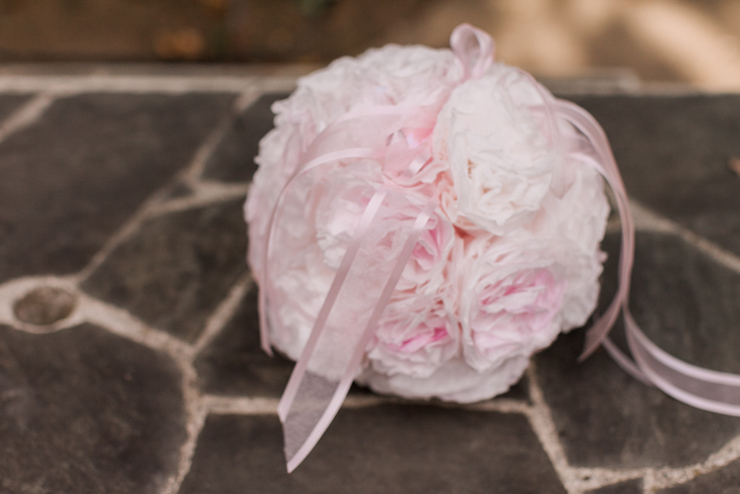 Make the ribbon a little shorter and added extra bows around the base of the ribbon, and you have the perfect kissing ball.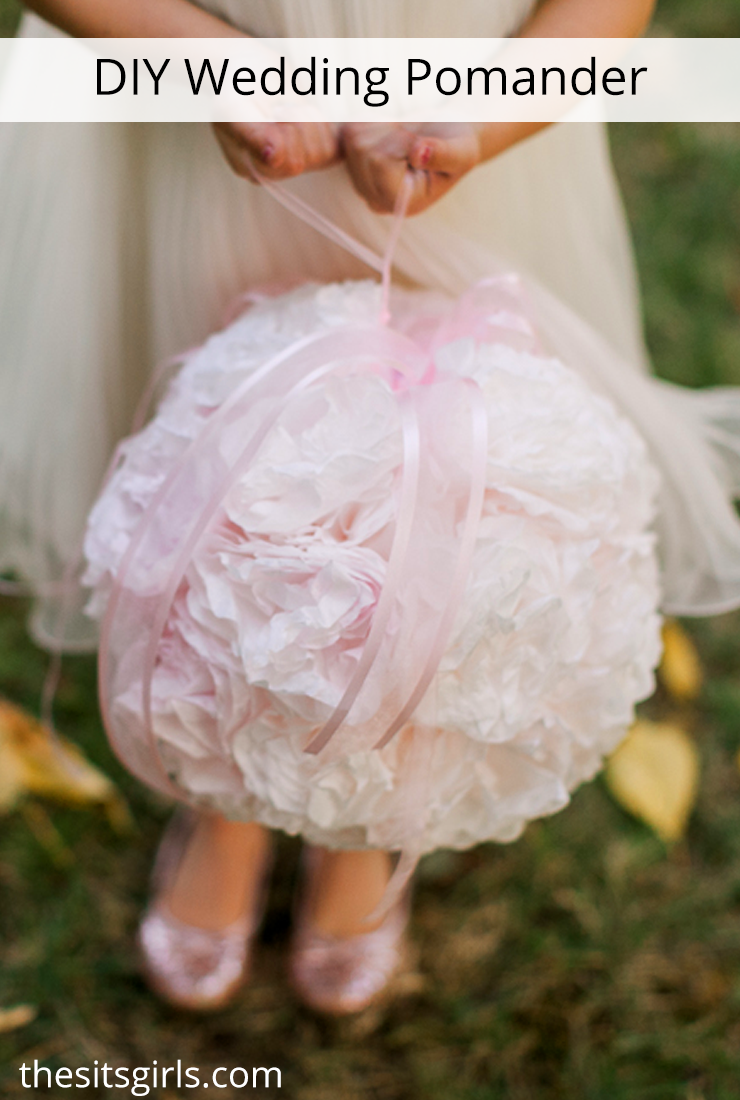 This is PERFECT for a flower girl or bridesmaids to carry at a wedding or for a fun whimsical photo shoot. It saves a ton of money and looks like real flowers in pictures!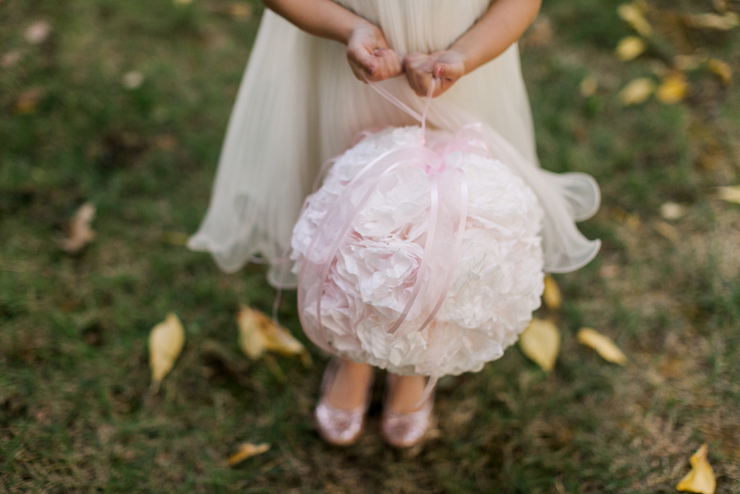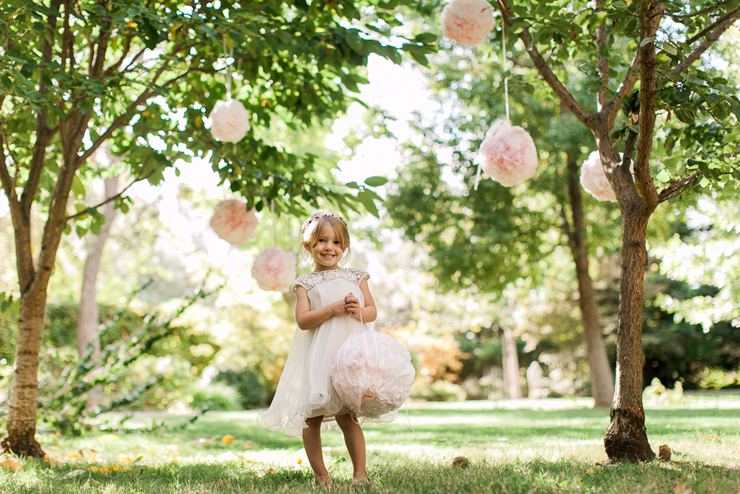 Whatever you decide to do with these coffee filter flower balls, they are the most versatile and cost effective party decor! They will last forever and totally stun your guests! The process is so simple, too! Even if you are not super crafty, you could certainly tackle this DIY!