This post may contain affiliate links which may give us a commission at no additional cost to you. As an Amazon Associate we earn from qualifying purchases.
Every year, I always look forward to dyeing Easter eggs. But, I am usually left slightly disappointed when I pull my eggs out of the dye and they remain a dull and expected pastel color! This year, I wanted to mix it up a bit. I wanted to make my Easter eggs eye catching, vibrant, and of course all natural. Over the last few years, I had seen a few snippets about dyeing Easter eggs naturally with vegetables, spices, and fruits. I decided to break free from the pre packaged dye box and let my creativity flow!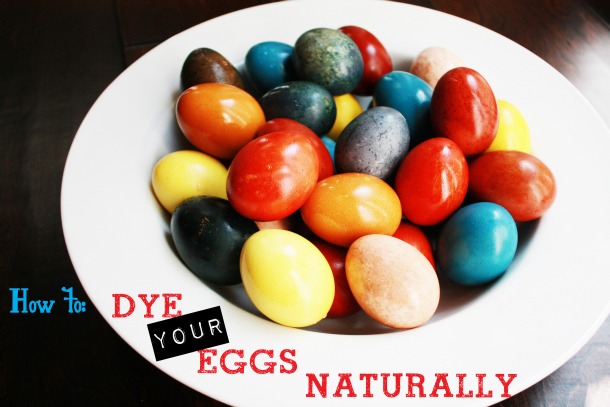 All About Easter Eggs
Naturally dyeing Easter eggs is an easier process than you think. It does require a little bit of planning and time, but the method is so much more fun than the boxed dye, and the results are nothing short of amazing! First, you have to decide on the colors that you want to achieve and gather your ingredients.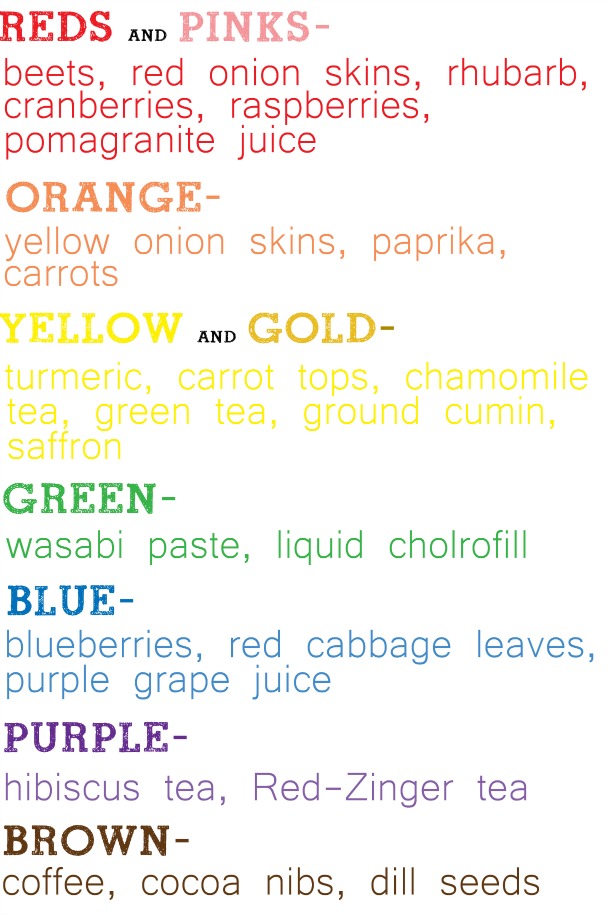 To create your natural dye for our Easter eggs, boil your ingredient with water for 20 to 30 minutes. (With an exception to the wasabi paste and liquid chlorophyll, those are applied directly on the egg. The juices do not need water added, but do need to be concentrated and boiled down.) It will take 3 to 4 tablespoons of the spices, and at least 2 cups of the vegetables and onion skins. I added about 2 to 3 cups of water to start and allowed the colors to concentrate and simmer.
Add more water if necessary.
The ingredients I used for my Easter eggs were: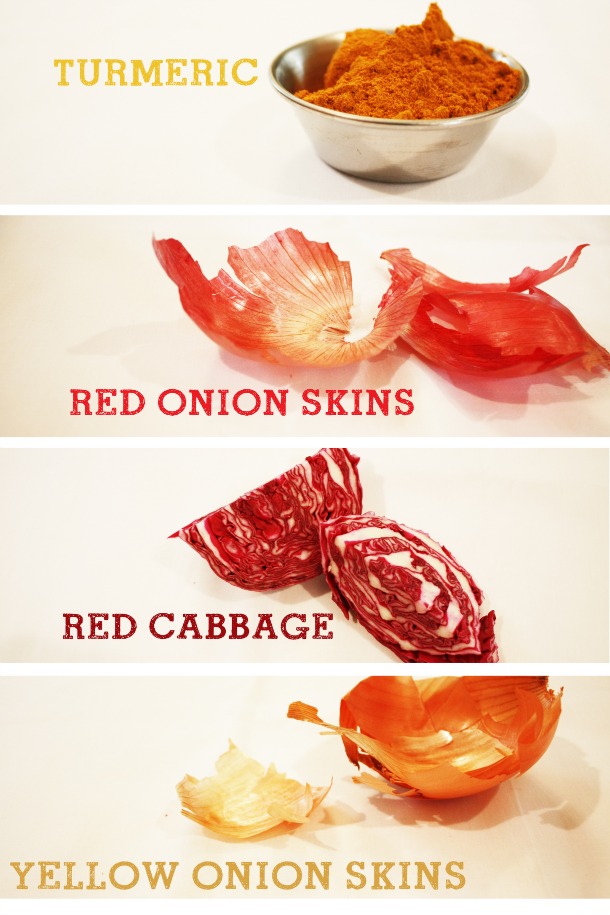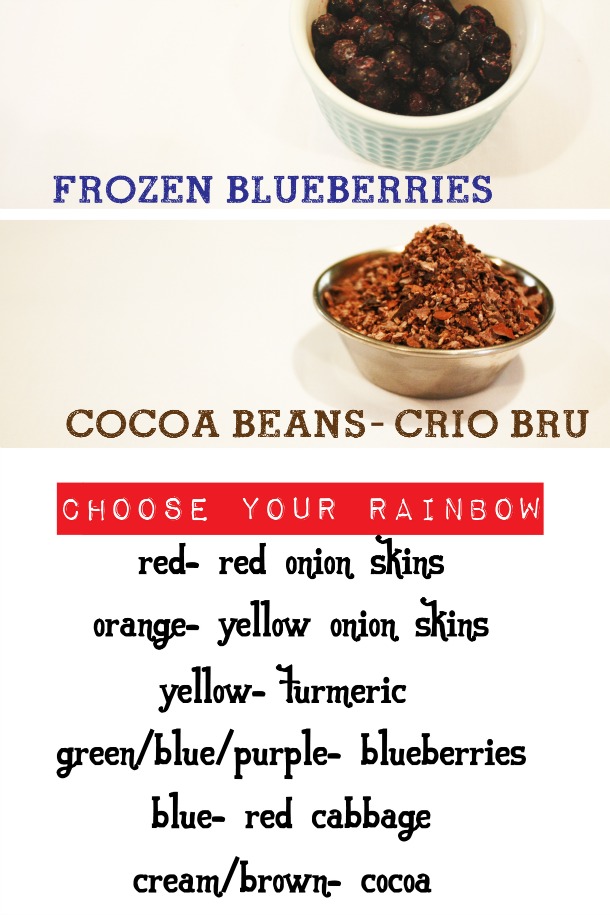 Food Colors
To test your natural dye shade for your Easter eggs, spoon a little bit of dye out onto a white plate. Your dye is done when the color achieved is a few shades darker than your desired egg hue. Strain solids and pour dye into a container. I used mason jars, they were the perfect size for my refrigerator.
To get a varied spectrum of colors, I also added both white and brown hard boiled eggs to my dye solution.
For each cup of dye, add one tablespoon of white vinegar. Then, submerge your eggs. I added a bit of water to top off a few of my colors and completely cover my eggs. I covered the mason jars with a bit of parchment paper and the screw lid that came with the jars. I didn't want any dye to spill in my fridge!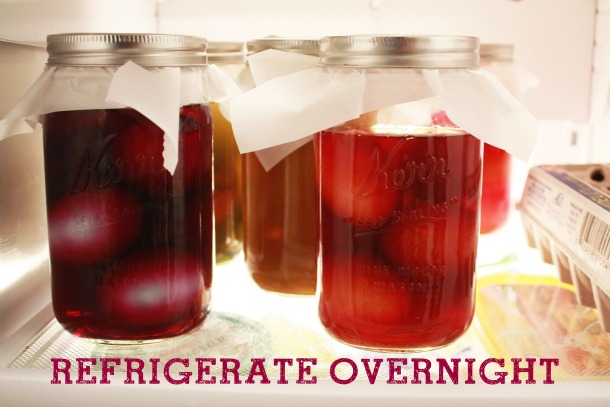 Allow your Easter eggs to sit in the dye overnight. Avoid the temptation to disturb them! I cracked one of my Easter eggs when I was rolling the jar around and checking the color!
In the morning, start your day by removing your Easter eggs and allowing them to dry on a drying rack or a stack of paper towels.
(I moved mine into the fridge to reduce spoilage.)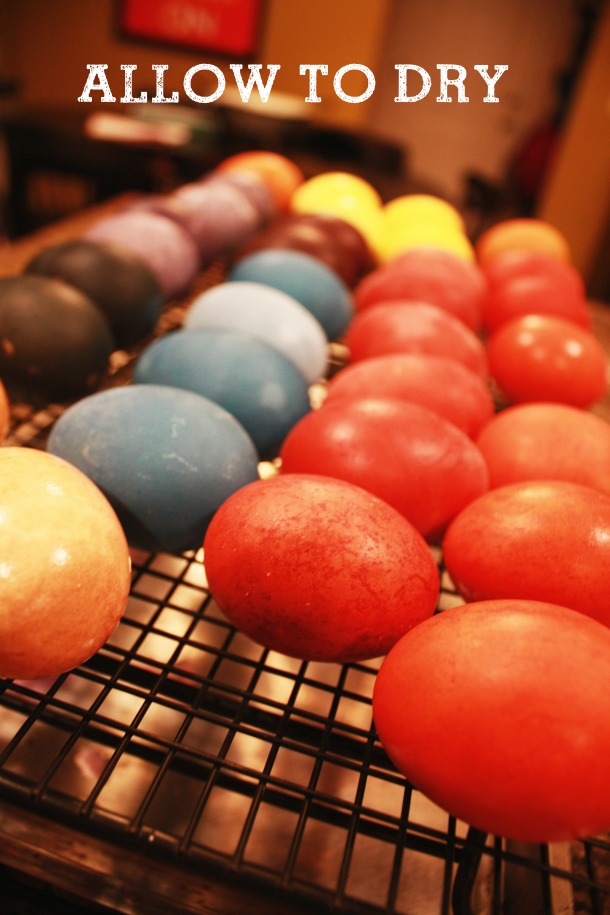 After your Easter eggs have dried completely, finish them off by lightly rubbing the shells with a bit of olive or vegetable oil. This makes the shells shiny, and the colors pop!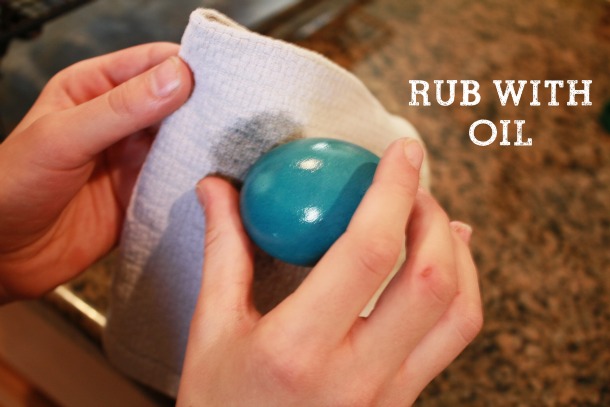 You will be amazed at the colors you were able to achieve by dyeing your Easter eggs naturally! It was like Christmas morning opening my refrigerator and scooping out each egg to reveal it's natural beauty. When they were all polished up, they looked like glass marbles!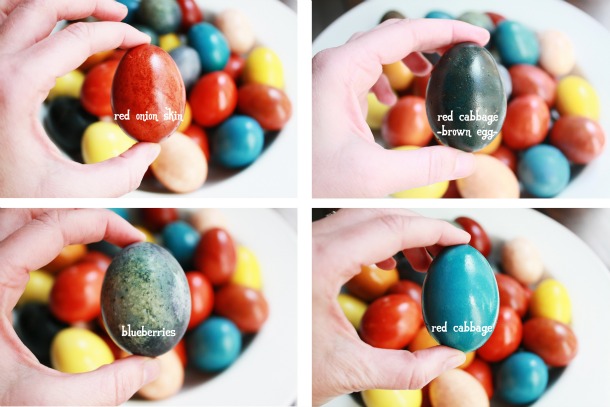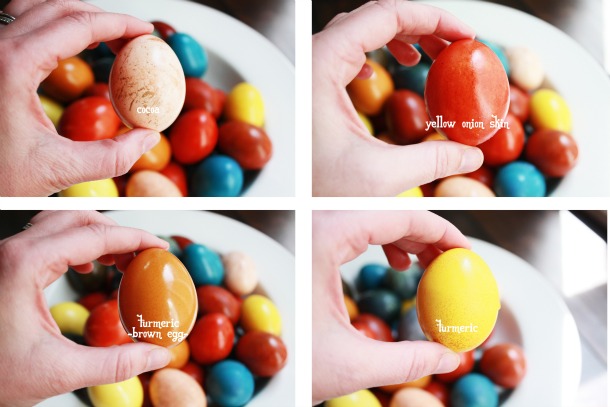 With just a bit of preparation, you can kick the artificial dye this year and color your eggs naturally! It adds a new zest to dyeing Easter eggs and it's fun to see how your eggs turn out in the end!
Happy Easter!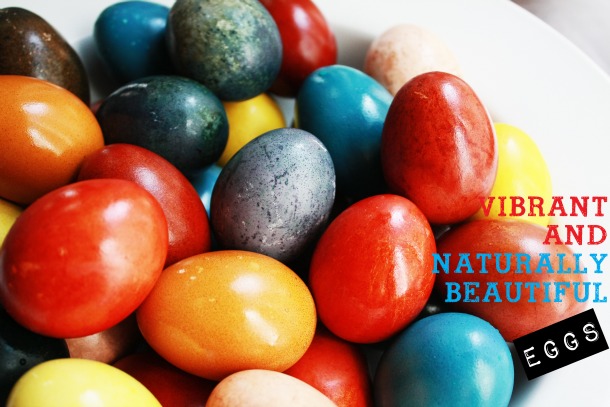 More Tutorials Similar to Naturally Dyed Easter Eggs
If you liked this post, be sure you do not miss other tutorials I've created!
Have you dyed your Easter eggs yet this year? Do you think you might try these natural food colors? Let us know in the comments below or head over to our Facebook fan page to continue chatting!