This post may contain affiliate links which may give us a commission at no additional cost to you. As an Amazon Associate we earn from qualifying purchases.
The sweetest way to commemorate Valentine's Day is with a memento of how beautiful your children are. As a parent they bring so much joy to your life and everybody around you that it is such an awesome idea to celebrate that! Instead of sending our generic Valentine's Day cards to Grandparents and loved ones, hook them up with these adorable memorable Footprint Valentines!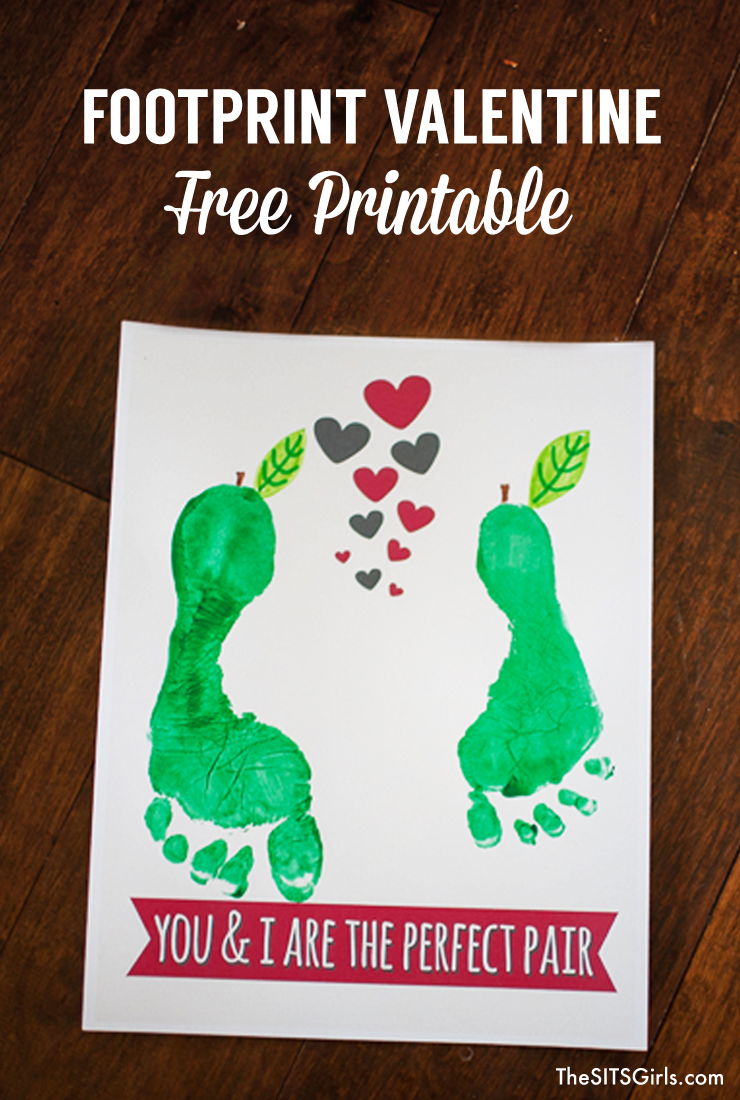 Footprint Valentines
Items Needed:
Green Washable Paint (for the pears)
Brown or White Washable Paint (for the bears)
A sharpie
Green marker
The beauty behind these cute little cards is that all you need is some paint and some cute helpers! There are so many different ways you can make prints and personalize them! Let the kids write their name and a special message to make it even sweeter!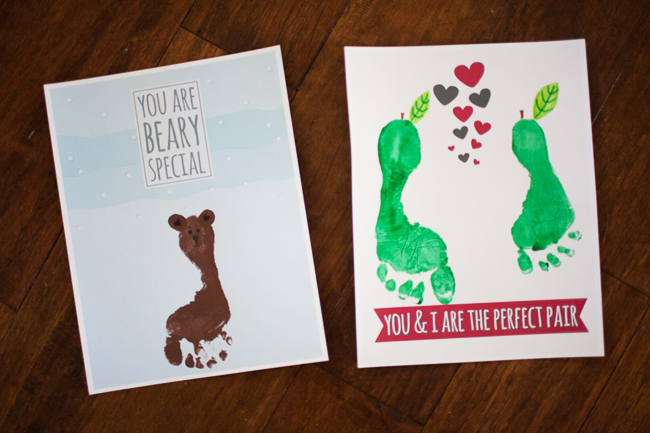 The Perfect Pair
This cute print uses two little feet as the main focus! You can either use both feet from one child, or use one foot from two different children to make the perfect pair. I used the left foot and right foot of both my kids, and then drew a little stem and leaf to make their prints into a pear!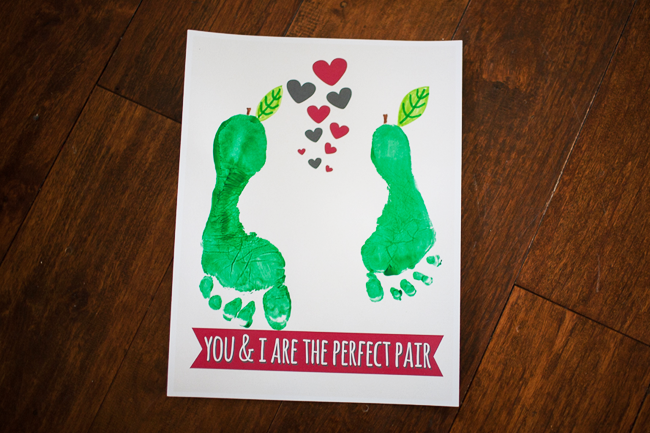 Beary Special
Let somebody know how "beary special" they are to you! The bear can be made with a handprint or a footprint! They both are adorable, but the footprint is my favorite!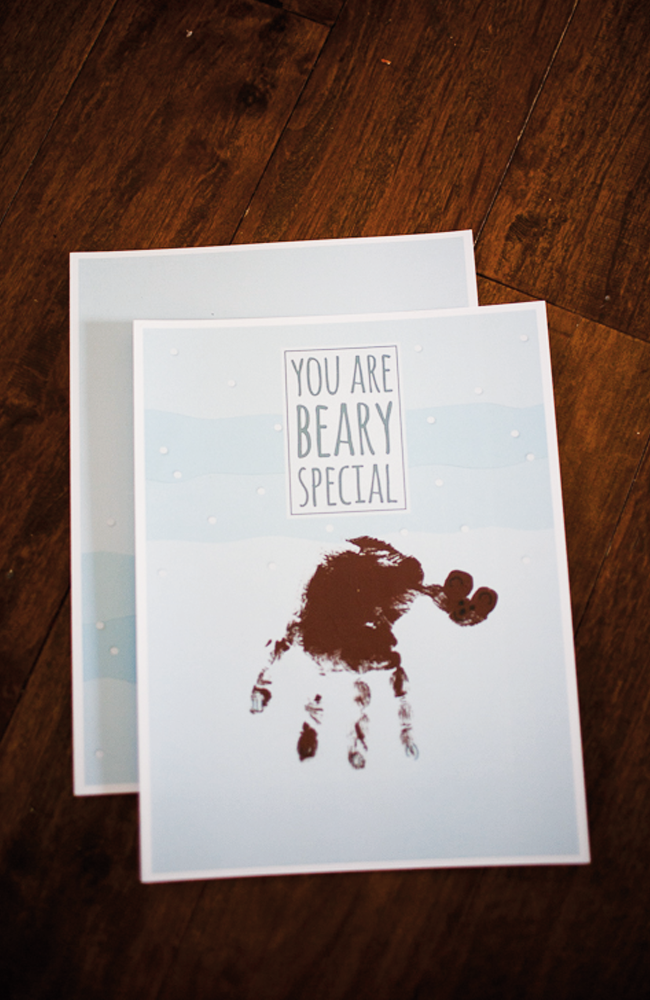 My favorite of all was the bear footprint below! It is everything that a Valentine should be… cute, cuddly, and super special!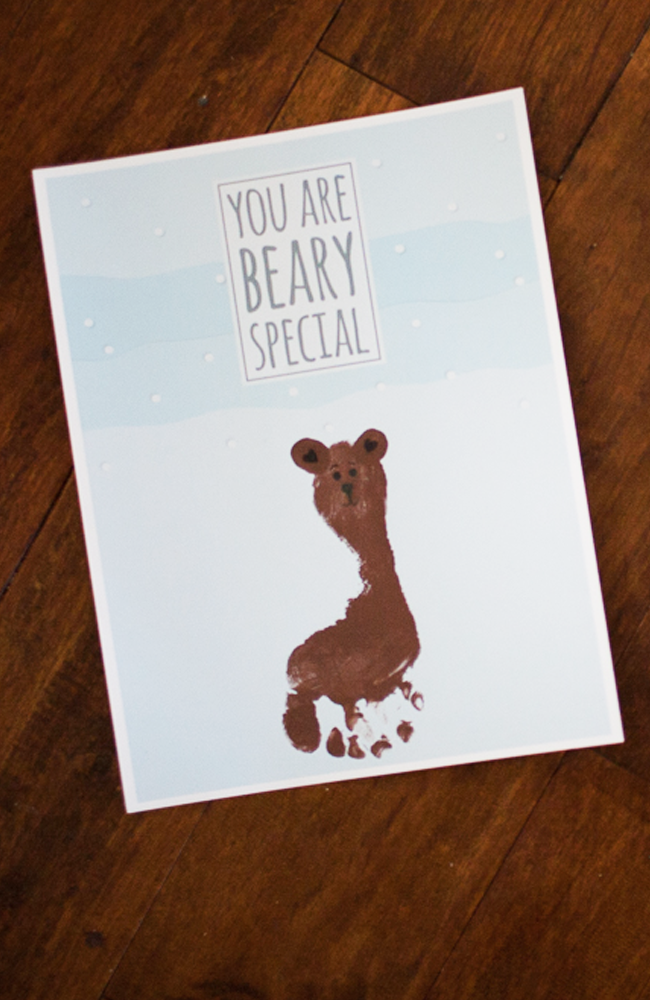 I mean, seriously, how cute!?! You could even use white paint and make the bear into a polar bear!
Get creative and have fun! Grab your free footprint valentines here, and check out more free Valentine's Day cards here.