This post may contain affiliate links which may give us a commission at no additional cost to you. As an Amazon Associate we earn from qualifying purchases.
Get ready! This week we are featuring 8 Summer DIY Crafts you are sure to love. So get ready to link up, beat the heat, and create something fun of your very own.
8 Summer DIY Crafts
The school clock is quickly winding down and it's full speed ahead for summer! Are you ready to jump into that summertime pool of utter freedom and fun? You can start your prep now so that when the hot temps get here, you are ready to party!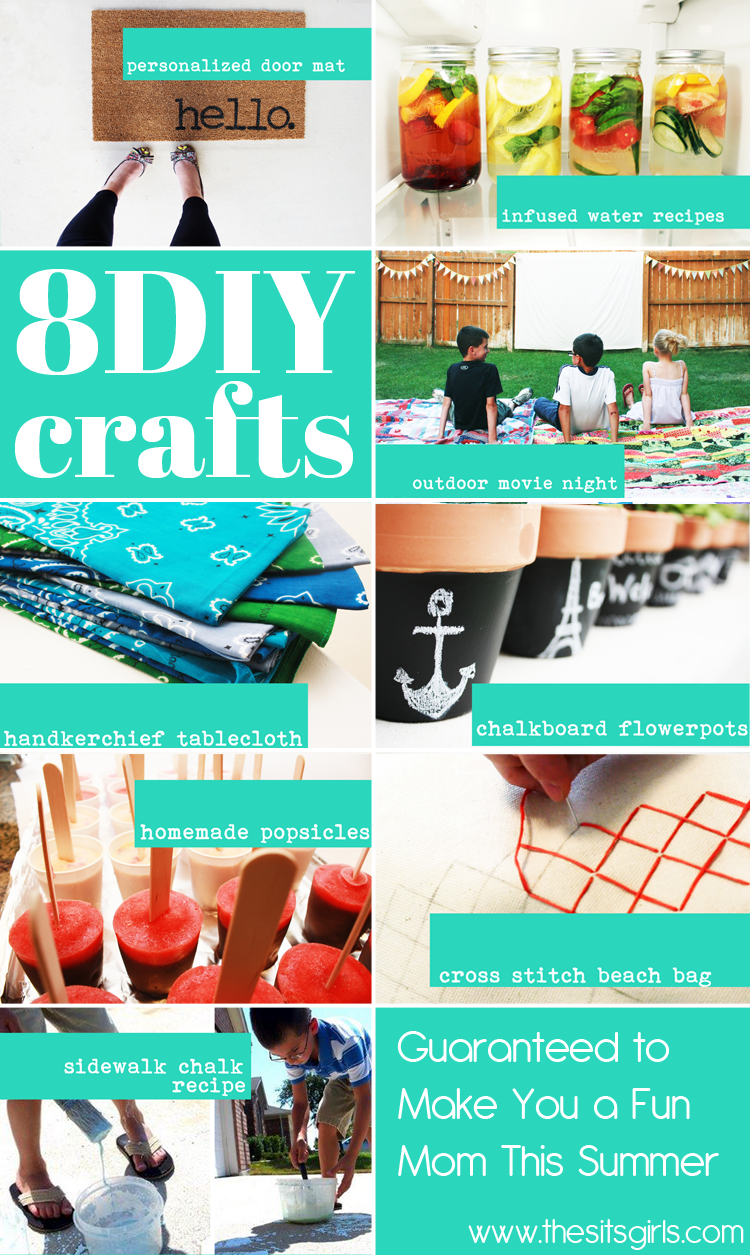 Summertime is always full of adventure and retreat. Dip your toes into our top 8 Summer DIY Ideas to inspire and motivate you to make a splash this season! There is no reason to not make this the best summer ever!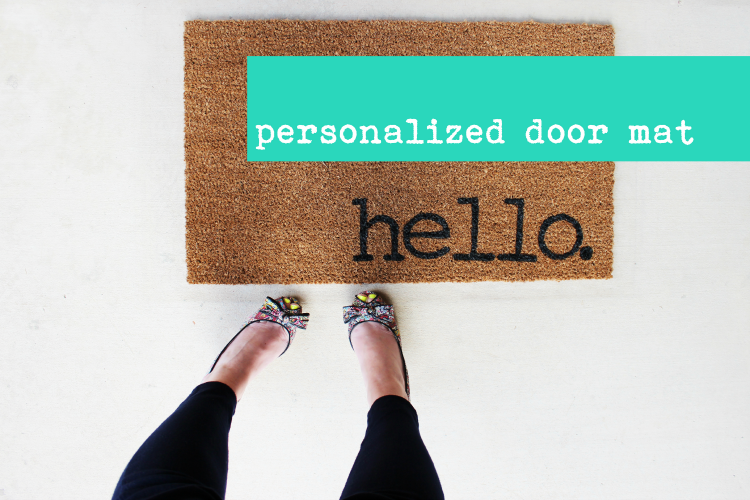 Personalized Door Mat
Giving your front door a fresh pop of summertime goodness is right at your fingertips! You will be shocked by how simple and easy this DIY Personalized Door Mat is! Use a classic black, or something more modern and colorful to bring the unexpected and keep things fresh and interesting. Looking for a unique way to welcome summer into your home?
You can find the full Personalized Door Mat post by clicking here.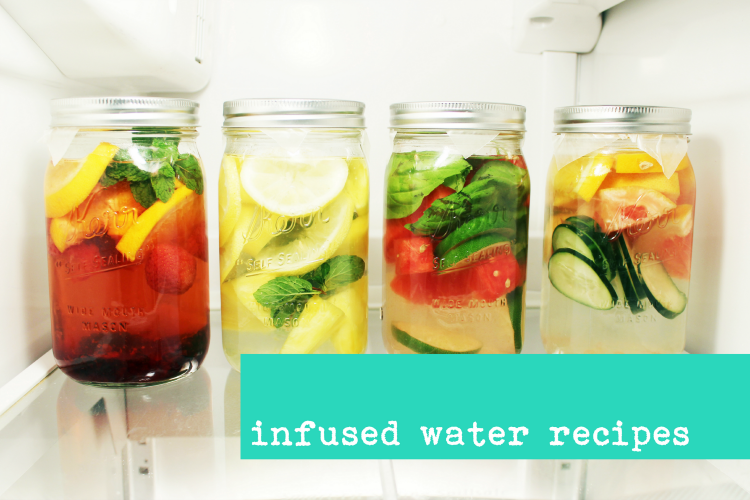 Infused Water Recipes
Keeping hydrated during hot weather can be a daunting task! Having these DIY Infused Water Recipes in your arsenal can keep everyone happy while getting enough water. Looking for an alternative to soda? Infused water is a perfect way to keep things natural and healthy.
Click here to find out a more flavorful way to get your 8 glasses of water a day!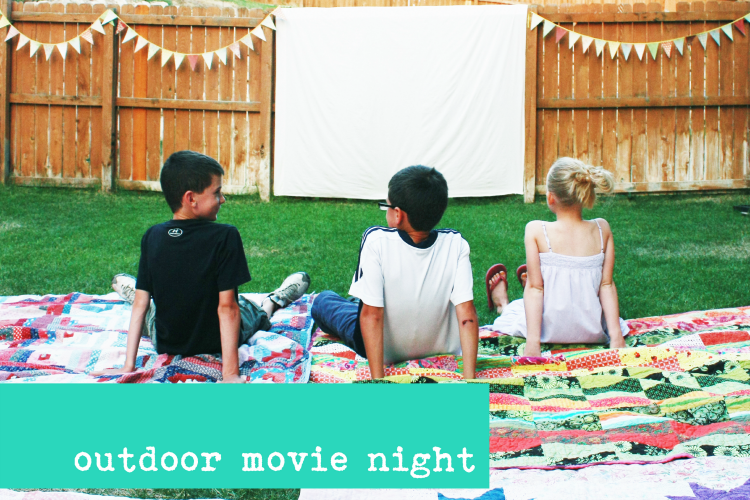 Backyard Movie Night
Take advantage of the warm summer evenings by hosting your own Backyard Movie Night! With just a few preparations, you can turn your backyard into the perfect summer cinema! Grab a few of your friends, pop some popcorn, and let the evening melt away while making memories. Looking to host your own movie night under the starts?
Click here for great backyard movie night ideas!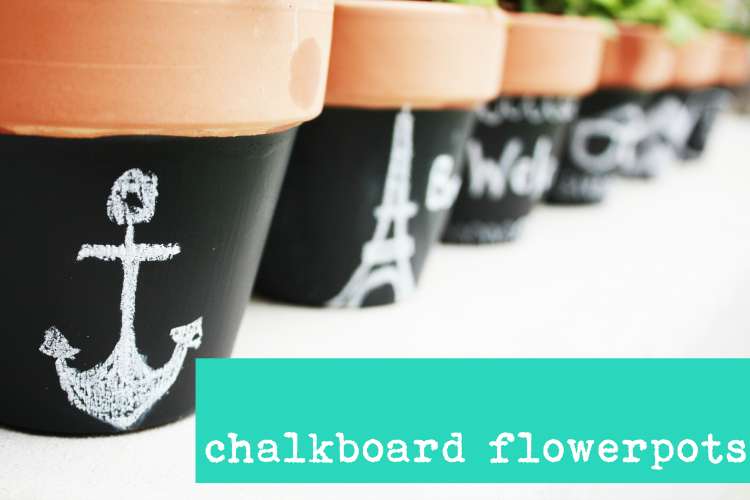 Chalkboard Flowerpots
Sprucing up an outdoor space for summertime is as easy as pie when you make DIY Chalkboard Flowerpots. Chalkboard Flowerpots are a quick way to add a bit of personality. They can be changed up for any occasion and they even make a great gift! Feeling up to using your green thumb?
Click here to find out how to make our DIY Chalkboard Flowerpots!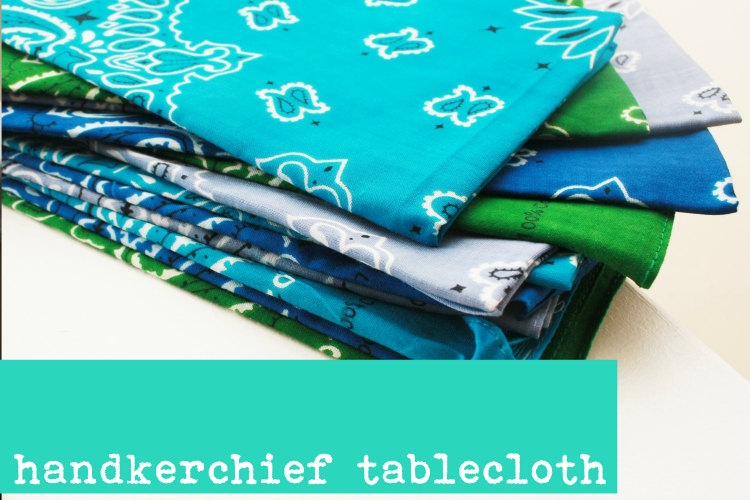 Handkerchief Tablecloth
Warmer weather always brings my favorite summertime pastime, picnics! Dump your old, frumpy tablecloth and opt for a fresh and new colorful one made from handkerchiefs. Handkerchiefs are amazing to sew with because they are already hemmed and a perfect square of color! Thinking a dinner alfresco sounds refreshing?
Click here to make your own DIY Handkerchief Tablecloth!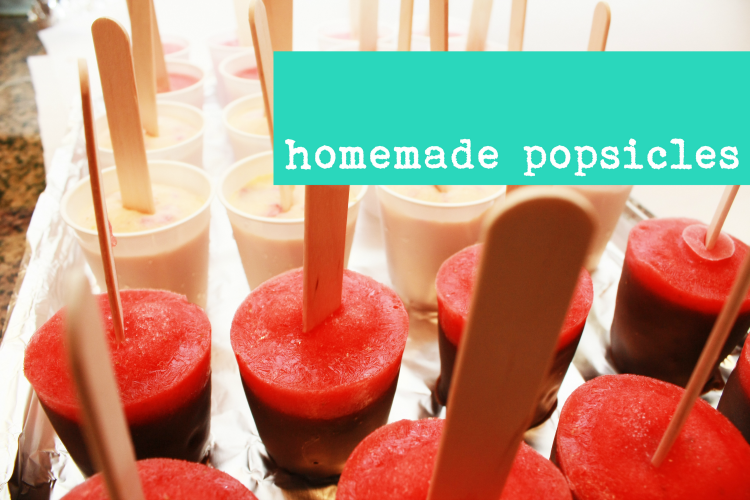 Homemade Popsicle Recipes
I love popsicles but I hate all of the sugar and artificial colors that hide in them! Pack your popsicles with fresh, healthy ingredients and feel a little bit better about your indulgence using our DIY Homemade Popsicle Recipes. Beating the heat was never more delicious!
Click here to whip up your own frosty batch of Homemade Popsicles!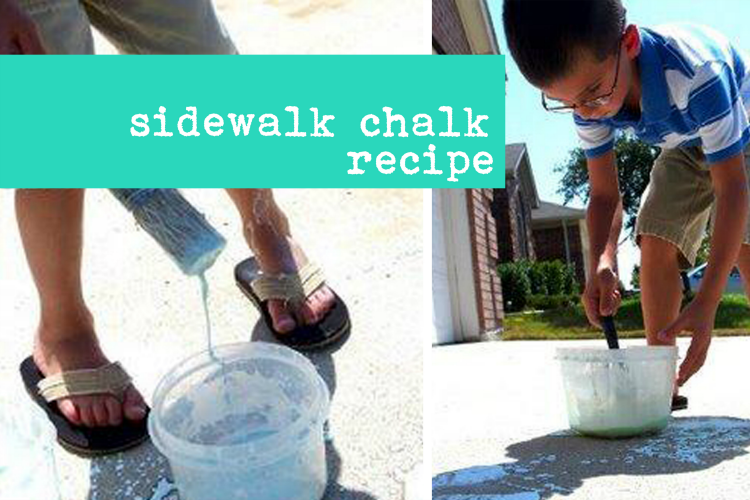 Sidewalk Chalk Paint
Nothing goes hand in hand with summer more than sidewalk chalk. Treat your children to utter summertime bliss with this DIY Homemade Sidewalk Chalk Paint. It only requires two ingredients (yes two!) but, it provides hours of sidewalk painting fun! Make plenty, because as soon as the neighborhood kids catch on, they will want to join in too!
To make your own batch of summertime chalk fun, click here!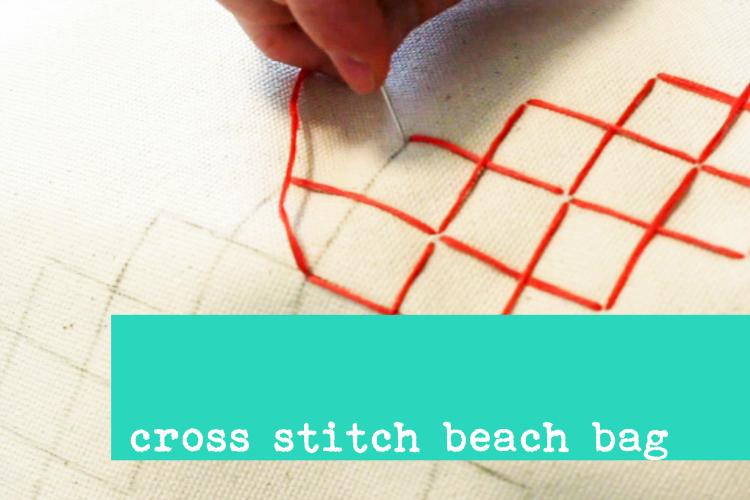 Cross-stitch Beach Bag
A weekly trip to the pool or beach is a must in the summertime! And, of course you will need a snappy bag to carry all of your seaside goodies with you! This DIY Cross-stitch Beach Bag is not only handy, but totally mod with its extra large stitching. Interested in making your own modern beach bag?
Click here to watch our fun DIY video!
Do you have a fun craft, recipe, or another Pin-teresting post that you want to share? Use the below Linky to get featured! We'll be sharing our favorite posts in the coming week across our social media channels, on the blog, and in our newsletter.
WHO WE LOVED FROM LAST WEEK
Here are our favorite picks from last week's link-ups. Show these ladies some love!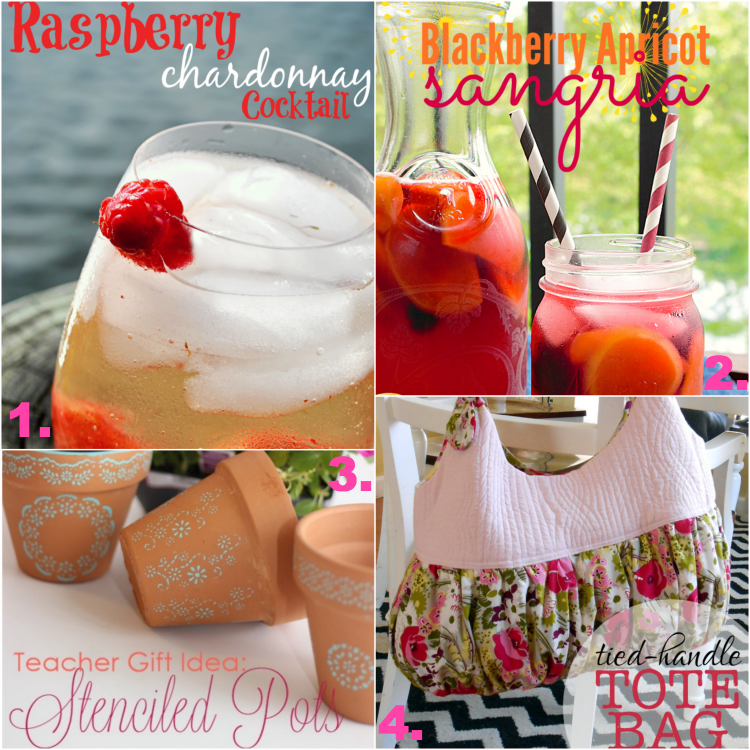 SHARE THE COMMENT LOVE
Be sure to spread the comment love! If you link up, please comment on at least three posts that grab your attention. We're looking to help our community continue to grow their tribe and spread the comment support.