This post may contain affiliate links which may give us a commission at no additional cost to you. As an Amazon Associate we earn from qualifying purchases.
Spring means one thing in my book — flowers! I absolutely adore all the bulbs blooming outdoors! That is why this year we are bringing the outside in! Giant Paper Flowers are exactly what you need for any Spring party or to add to your wall decor in general!
Make multiple paper flowers and use them as we did in our Black & White Tea Party, or you can also use them as a table runner! You can also learn how to make a paper flower wall! Learning to DIY giant paper flowers is festive, because paper flower wall decor is gorgeous. Giant Paper Flowers are the perfect go-to decoration for Spring!
Giant Paper Flowers
Let's talk about how to make how to make big paper flowers! Please note: this post contains affiliate links which give us a commission at no additional cost to you.
Materials you need to make giant paper flowers:
Get your petal templates here:
[embed_popupally_pro popup_id="3″]

Giant Paper Flowers Video Tutorial
Video Tutorial
How To Make Giant Paper Flowers Wall Decor
1) Begin by folding all 9 pieces of paper in half. Cut them so you have 18 pieces of paper.
Paper Tip: We used pink card stock, but you could use any scrapbook paper you like. These flowers would be super cute with a slight pattern on the sheets you use for the petals, or you could even make the center of the flower a different color.
2) Using the Large Petal template, trace one petal and cut out a petal. You will then repeat this on 5 more of your 1/2 sheets of paper, so that you have A TOTAL OF SIX large petals.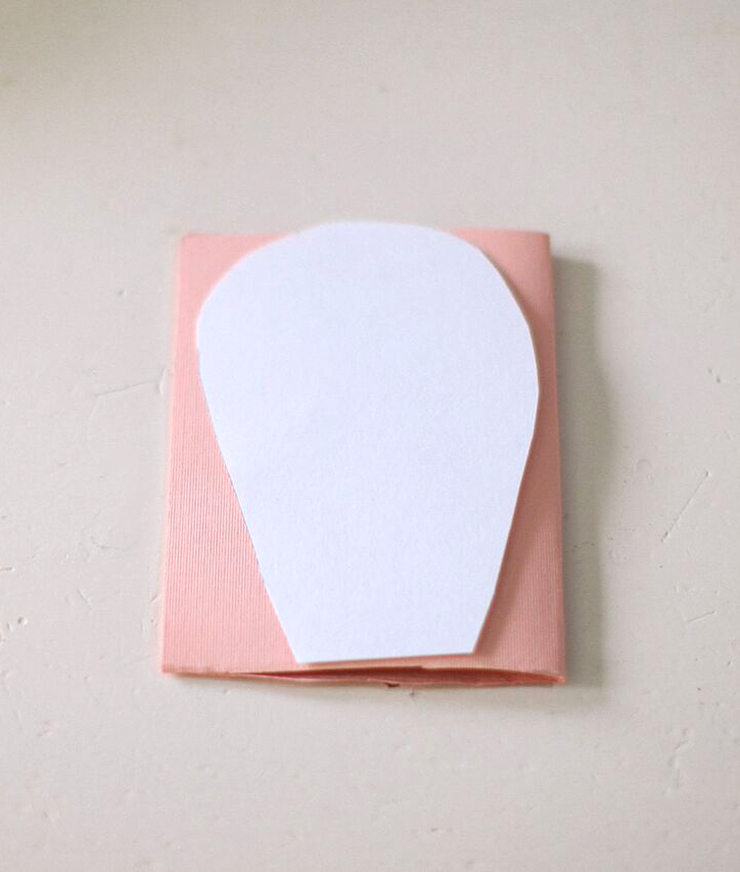 3) Combine all of your petals and cut a 1/2 inch slit at the base of the petal.
4) Curl the petals away from your body, and then overlap the flap and glue using your hot glue gun.
5) Once all your flaps are curled and glued, you will push the center of the petal out so the curled petal flares out.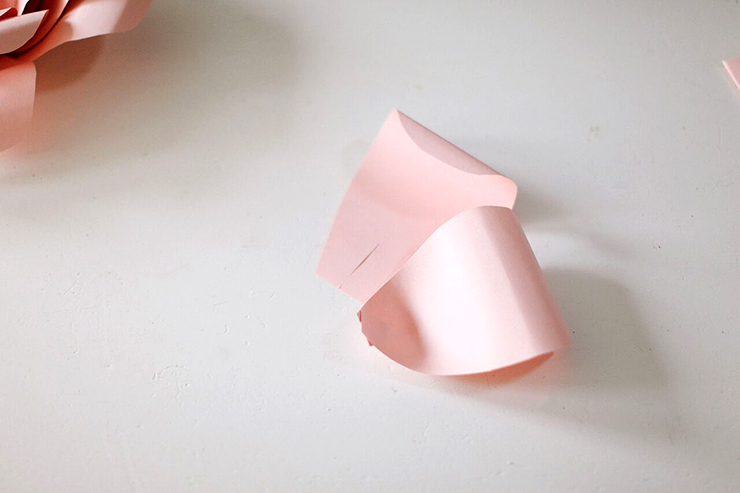 6) Glue all of the large flower petals together so the base of the petals forms a circle.
7) Repeat Steps 2-6 using the Medium petal template.
8) Attach your medium flower petal circle to the large flower petal circle using your hot glue gun.
9) To make the smallest flower petals you will take 3 sheets of your cut in 1/2 paper and then fold them in half and cut them.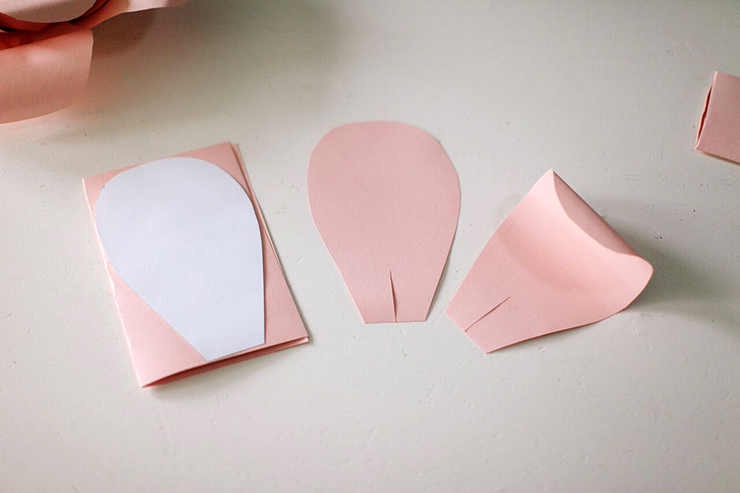 10) Trace the small flower petal template and repeat the same process as you did for the medium petals and the large petals.
11) Attach the small petal circle to the medium using your hot glue gun.
12) To make the center of the flower you will take the remaining 3 pieces of paper and fold the sheets in half vertically.
13) Cut fringe on the vertically folded paper making sure that you cut from the folded side.
14) Roll up one piece of your fringed paper, securing as you go using your hot glue gun.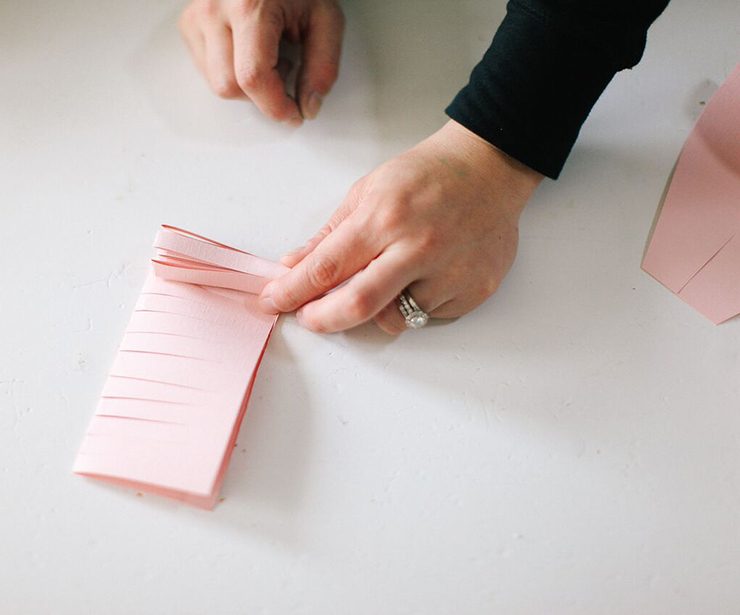 15) Roll the remaining two pieces of fringed paper around the first fringed paper.
16) Flare our the fringe and attach to the center using your hot glue gun!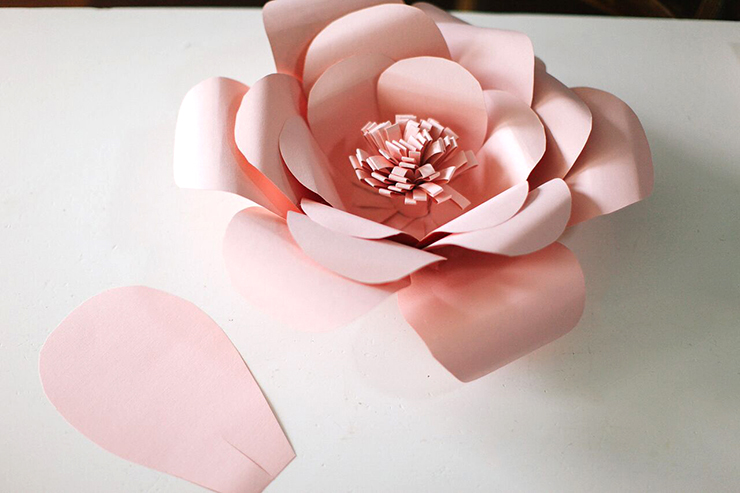 17) Curl any petals that might need a little extra TLC! Your giant paper flowers are complete.
Get Your FREE Large Paper Flower Templates Here!
[embed_popupally_pro popup_id="3″]



Get creative when you make your paper flowers.Feel free to mix and match colors, cut the fringes in the center of your flowers, and make them in different sizes. This is a great project, because you can customize it any way you like.
Aimee made a bouquet for a baby shower with shades of pink.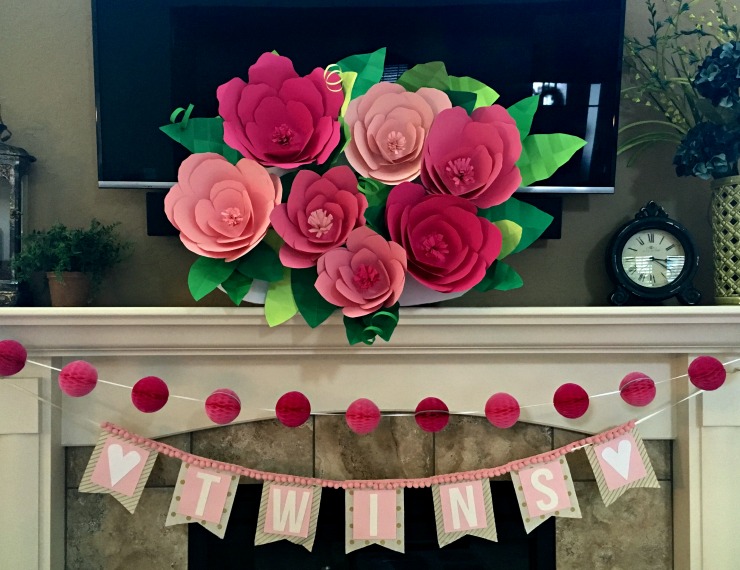 You can even use individual flowers as decor!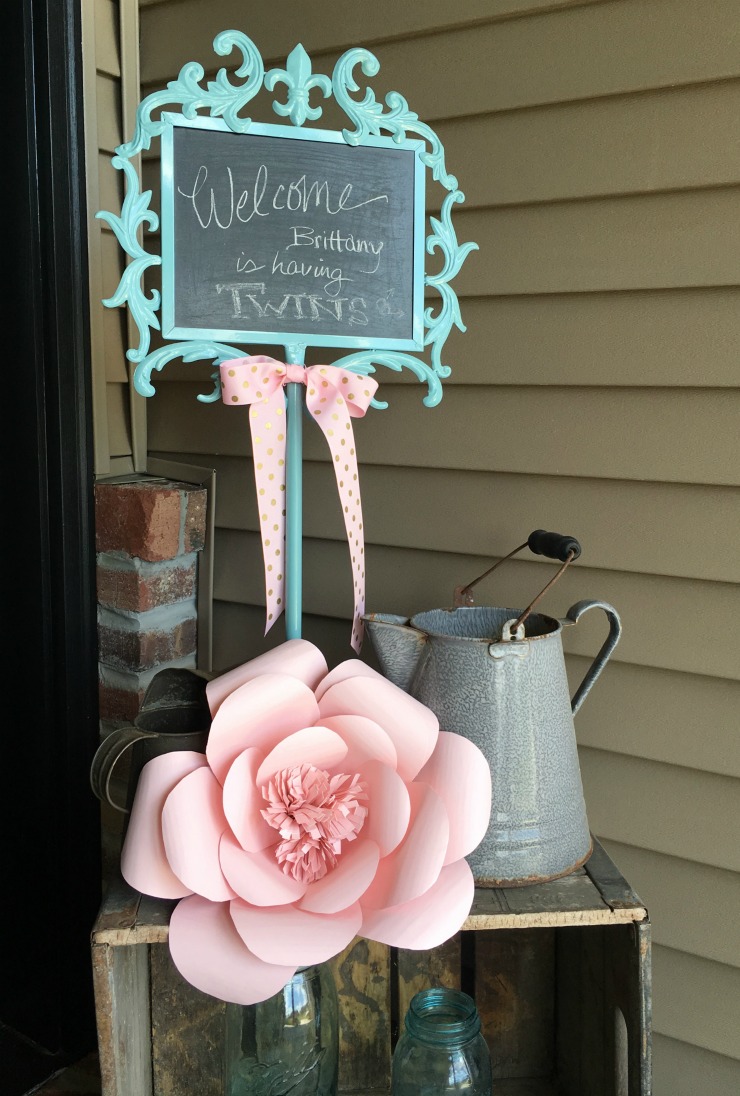 Did you love learning how to DIY large paper flowers?