This post may contain affiliate links which may give us a commission at no additional cost to you. As an Amazon Associate we earn from qualifying purchases.
For some it's a chore, but I've always loved wrapping gifts. Well, let me rephrase that. I love wrapping gifts that are easy to wrap. Boxes, books, CDs, board games…I could wrap for days! But those pesky, oddly shaped gifts always pose a challenge. As far as I know, there are two solutions (besides a lot of time and tape) – a box or a bag.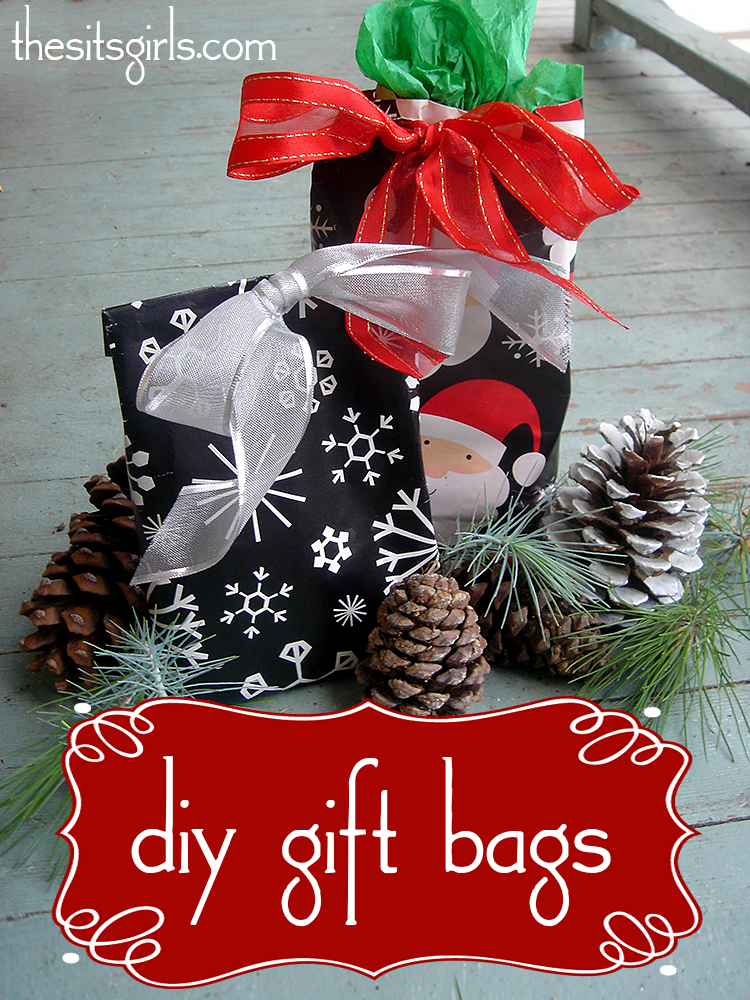 DIY Gift Bags
I like to make my own gift bags. They're quick, inexpensive, and they can be made with the same wrapping paper I'm using to wrap the other gifts in. The best part is, everything you'll need, you'll have on hand!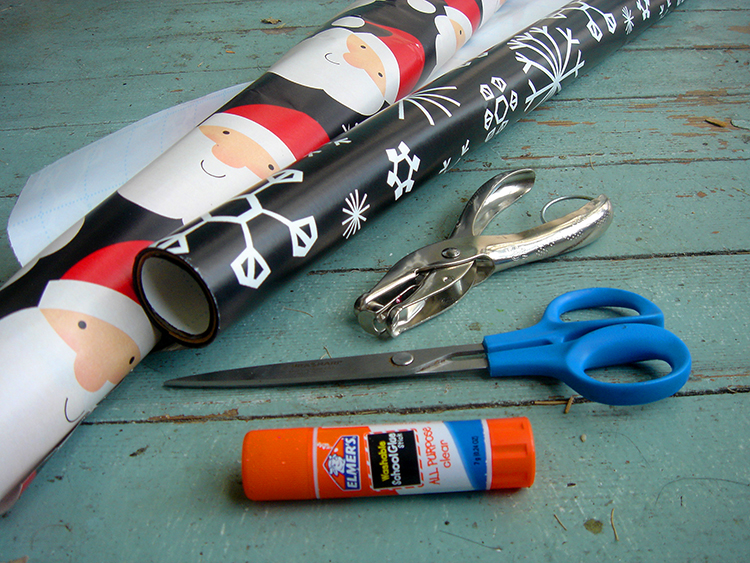 All it takes is wrapping paper, scissors, a glue stick, and a hole punch.
You'll need to find something boxy that would be big enough to hold the gift inside. For this bag, I taped a couple of DVD cases together.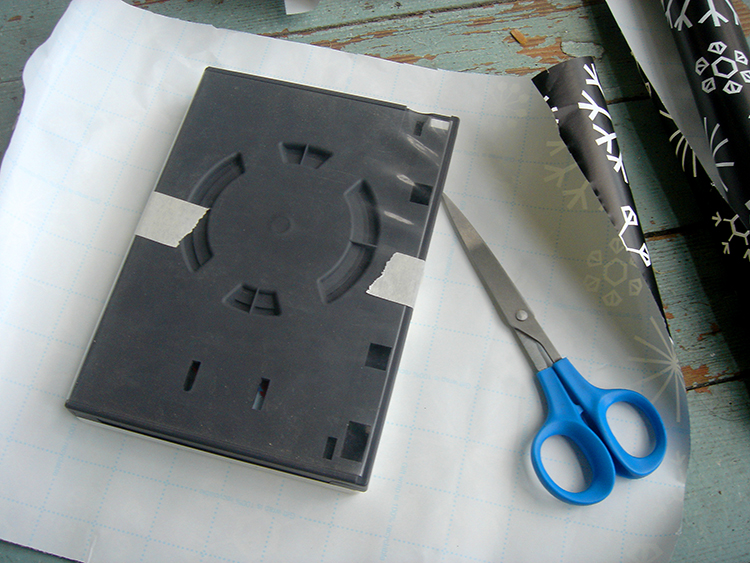 Measure your wrapping paper as if you were going to wrap the boxy item. Cut to size, leaving a decent amount of overlap for the seams. Remember, you'll be using glue instead of tape.
Fold over and glue down the top edge. This side will remain open and will be the top of the bag.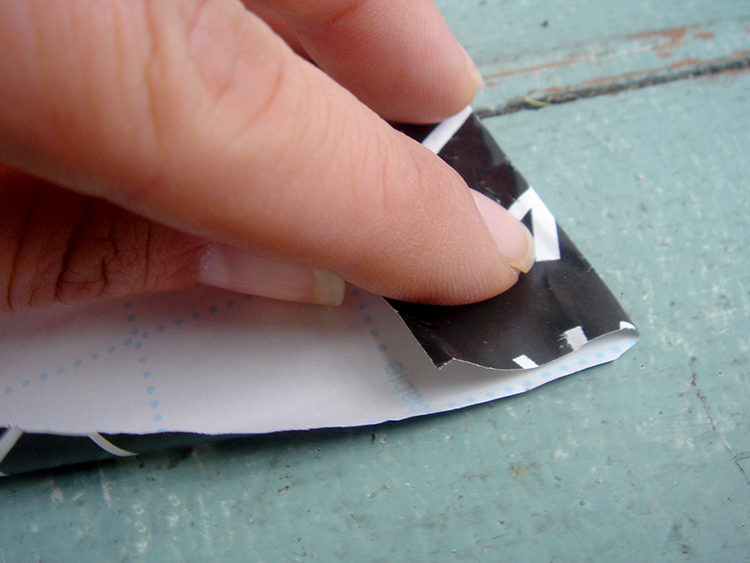 Wrap the paper around the box, making sure the top edge lines up nicely. Secure with glue.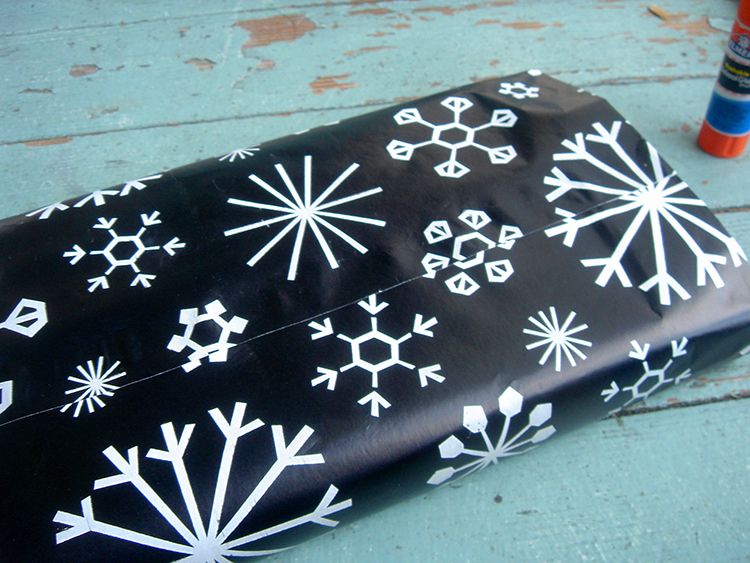 Seal up the bottom of the bag the same way you would if you were wrapping a gift except this time, you'll glue everything in place.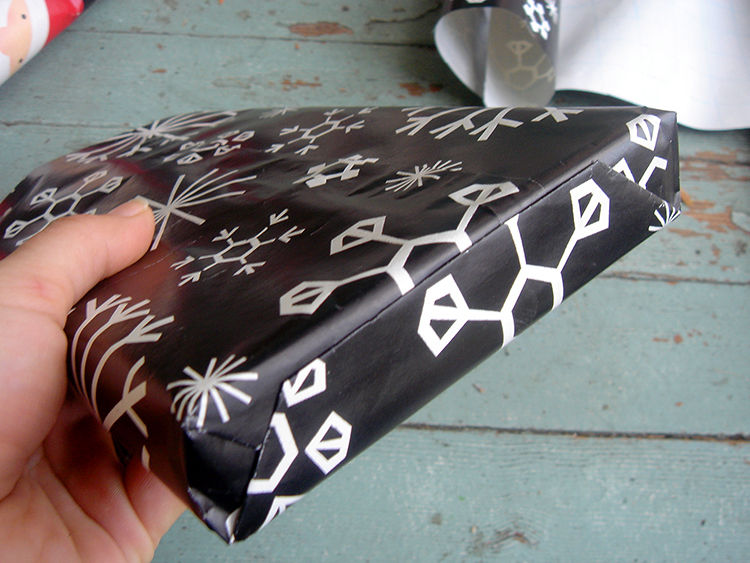 If you'd like to be able to close your bag with a ribbon, punch two holes in the top of the bag. You can do this right at the top through the finished edge or you can fold the top over and punch the holes through the folded section, closing the bag completely.
You can make a bag in any size so they're great for all kinds of gifts. If the item is a little heavier than your average trinket, you might want to put a piece of cardboard or cardstock (cut to size) into the bottom of the bag for extra support.