This post may contain affiliate links which may give us a commission at no additional cost to you. As an Amazon Associate we earn from qualifying purchases.
Creating your very own piece of sparkly art is not as complicated as you think! Using a piece of glittered paper and some scissors, you can do some serious decorating on a small budget and time scale! Glitter DIY Canvas Art is simple and only takes a few steps. Let's get sparkly!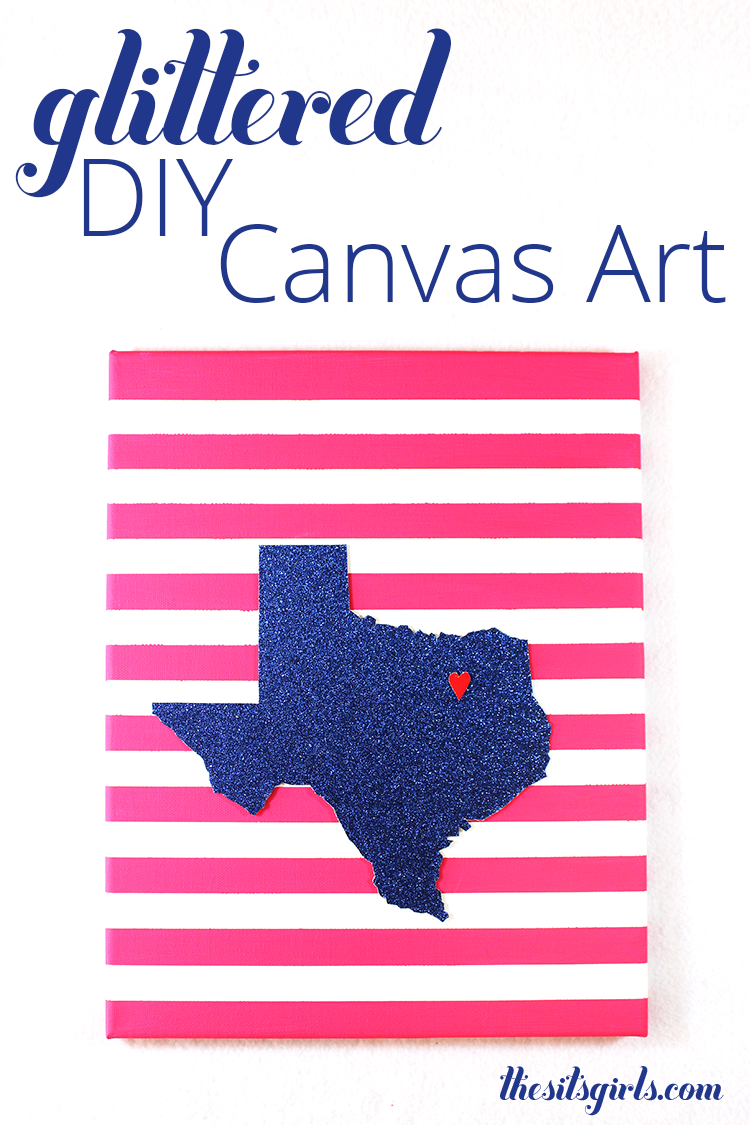 Glitter DIY Canvas Art
Glittered DIY Canvas Art is as easy as using a simple silhouette pattern, an initial, or an outline of your favorite state. Get creative and make a bunch to hang on a wall in a cluster! Spell out a child's name to hang in their bedroom, or create a personalized canvas to give as a perfect DIY gift for that special someone.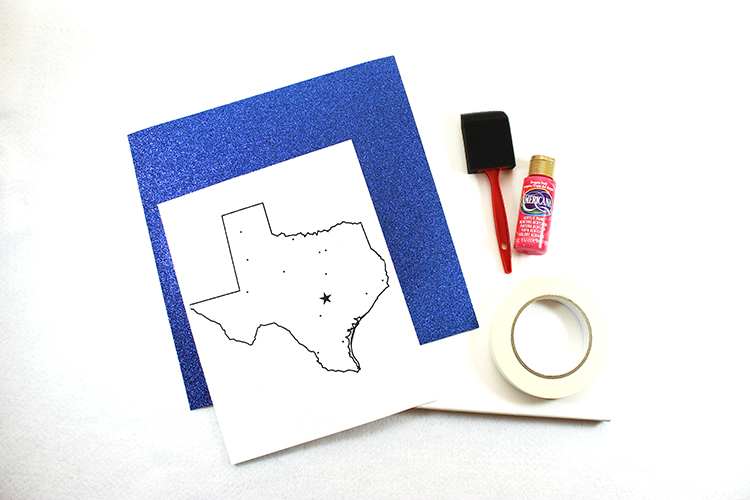 To create your own Glitter DIY Canvas Art, gather these supplies.
canvas (I used 8X11)
masking or painters tape (if you want stripes)
paint
Foam paint brush
glittered scrapbook paper
glue dots or other adhesive
scissors
a printout of a silhouette, initial, or your favorite state (I choose Texas!)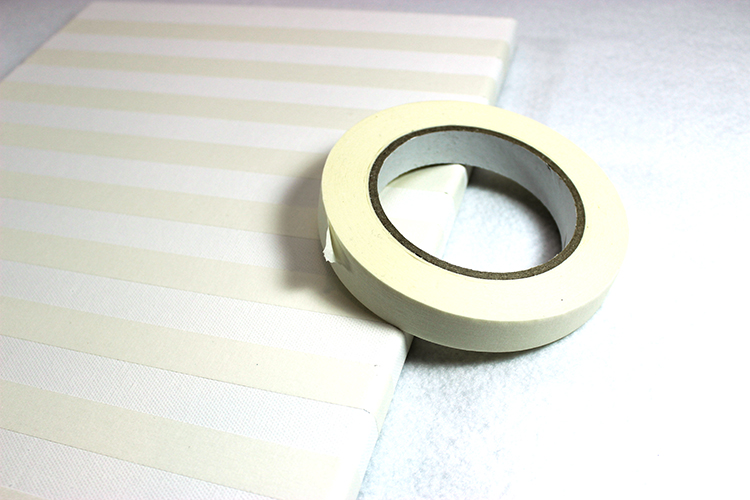 To create stripes, place your tape along the width of your canvas. I didn't use a tape measure, I just used a piece of tape to mark the width of my stripe. Once I set the tape right under my last piece, I gently used a pencil to mark where the next piece of tape would go. You could also measure it out with a ruler or tape measure, or you could just cut this step out all together!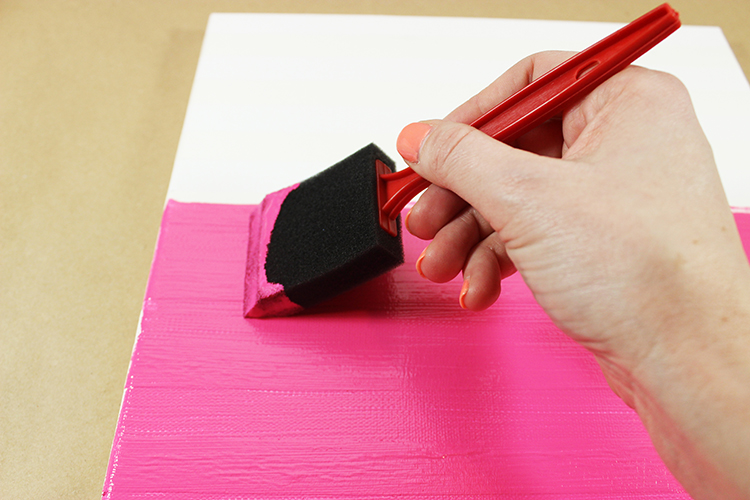 Next, paint your canvas. Use thin, even coats and allow each coat to dry before painting another. I helped along this process with a hair dryer.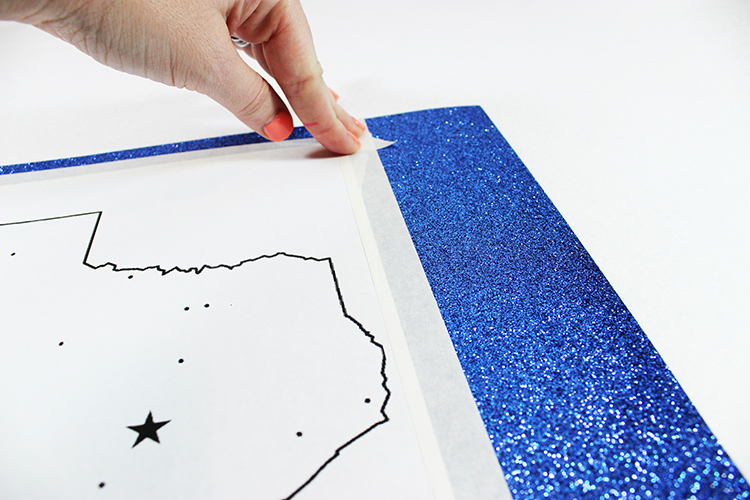 While you wait for your canvas to dry, you can work on your glitter silhouette! Tape your printed shape onto the top of your glittered scrapbook paper using the masking or painters tape. This will hold everything into place as you cut.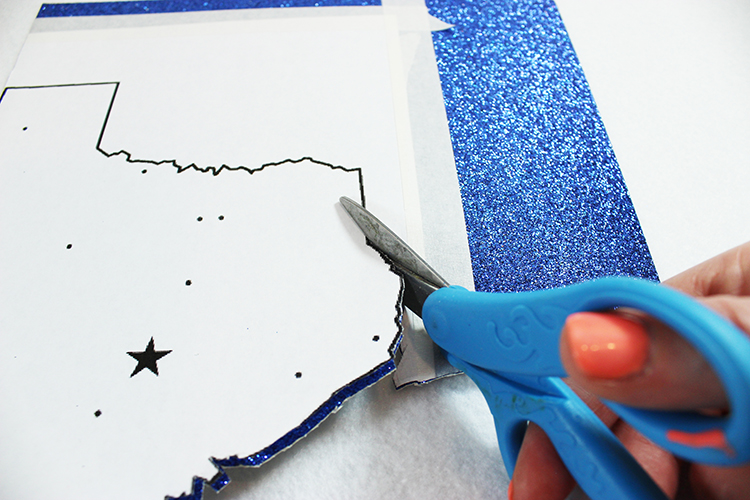 Carefully cut along the perimeter of your design taking care around any tiny details.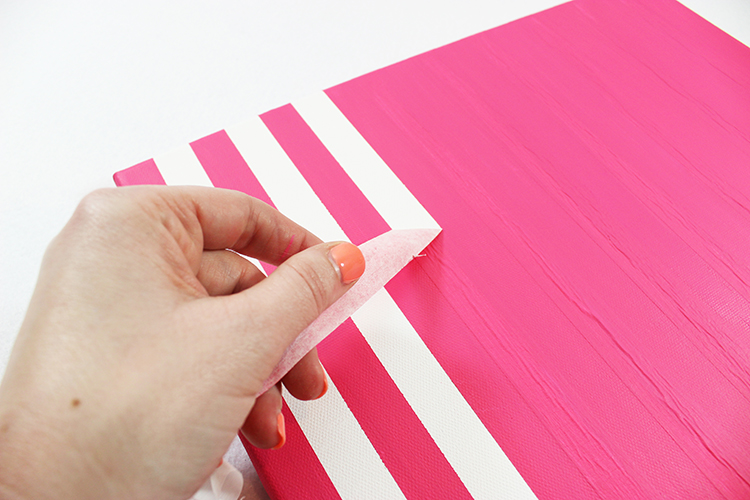 Once your canvas is dry, you can remove your tape. Don't try to remove your tape too early or you risk smudging your paint.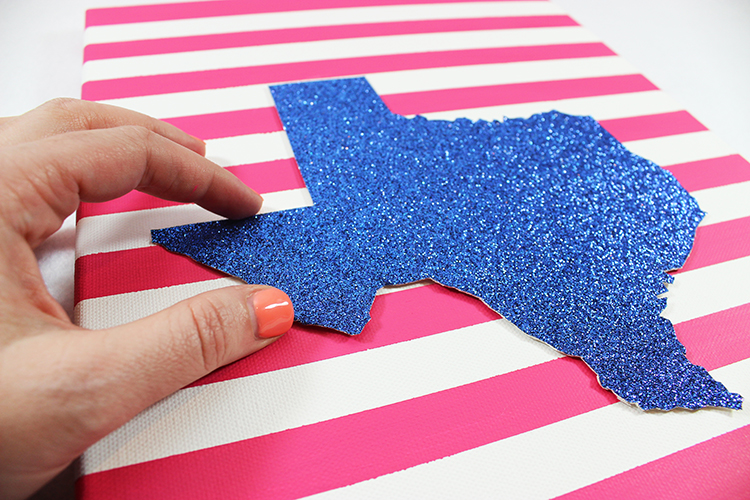 Now, it's time to put it all together! Apply glue dots or any other adhesive onto the back of your glittered shape. Carefully position your shape over your canvas, and when you feel it is exactly where you want it, press it down! That's it!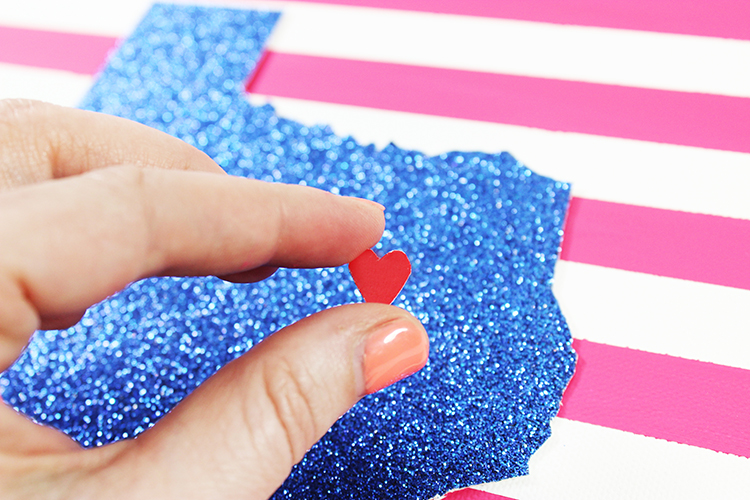 If you are using the shape of your favorite state, you can add a heart over your city for an extra decorative touch! These make the perfect gift for a friend or family member that lives in a different state!