This post may contain affiliate links which may give us a commission at no additional cost to you. As an Amazon Associate we earn from qualifying purchases.
My kid's are really in to what they call "science projects", which normally entails some sort of mess. We usually play with food coloring, baking soda, and vinegar, and I let them experiment with the colors. However, with Halloween right around the corner, I thought I would step up my game and help the kids make something that was extra cool. Enter, Green Halloween Slime, or Frog's Breath Potion! We used this super easy green slime recipe to create favors for our Haunted Halloween Party. Each kid was sent home with a test tube full, so they could conjure up their own magic potions at home!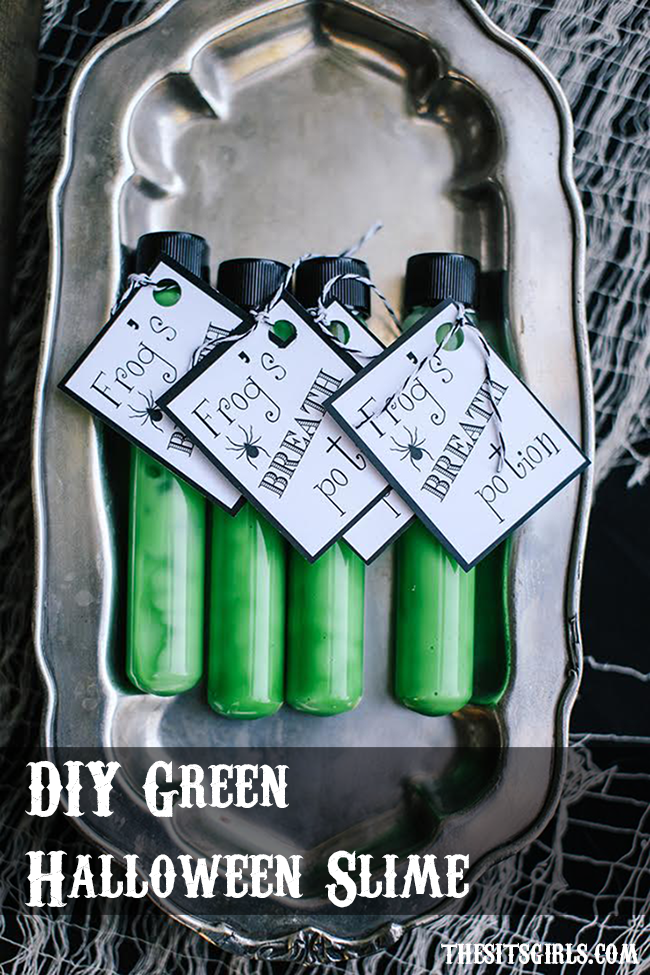 DIY Green Halloween Slime Recipe
To make the slime all you need is a few household products.
Ingredients
2 bottles of Elmer's white glue bottles
1/2 cup of warm water
1 teaspoon of borax (measure this exactly)
food coloring
This slime recipe will make about 2 cups which was more than enough for us!
Tip: Borax is found in the detergent section!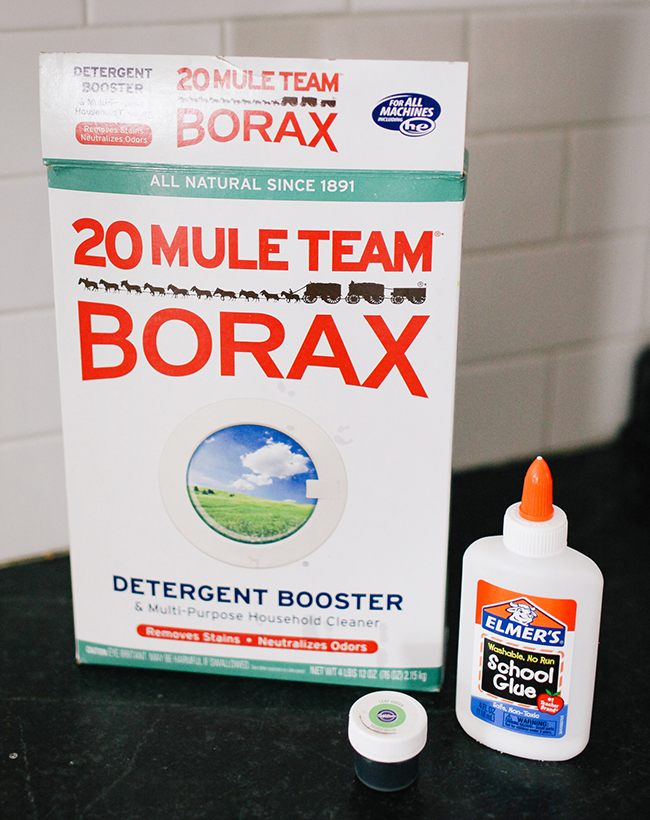 How To Make Green Slime
Begin by pouring the Elmer's glue into a bowl. Next you will add the food coloring to the glue and mix (I used green, but you could make yours whatever color you wish).
Meanwhile, in a small bowl, mix the warm water with the 1 teaspoon of Borax. Make sure you measure this precise, the more Borax you use the less slimey your goo will be.
Tip: If you prefer thicker goo, add more Borax. If you prefer a slimier, runnier goo, add more water.
Finally, mix the borax water and the glue mixture together. This is where the little one's come in to play! Let the kids get dirty and mix it with their hands. The feeling of the goo is so fun for them, and then you remain clean!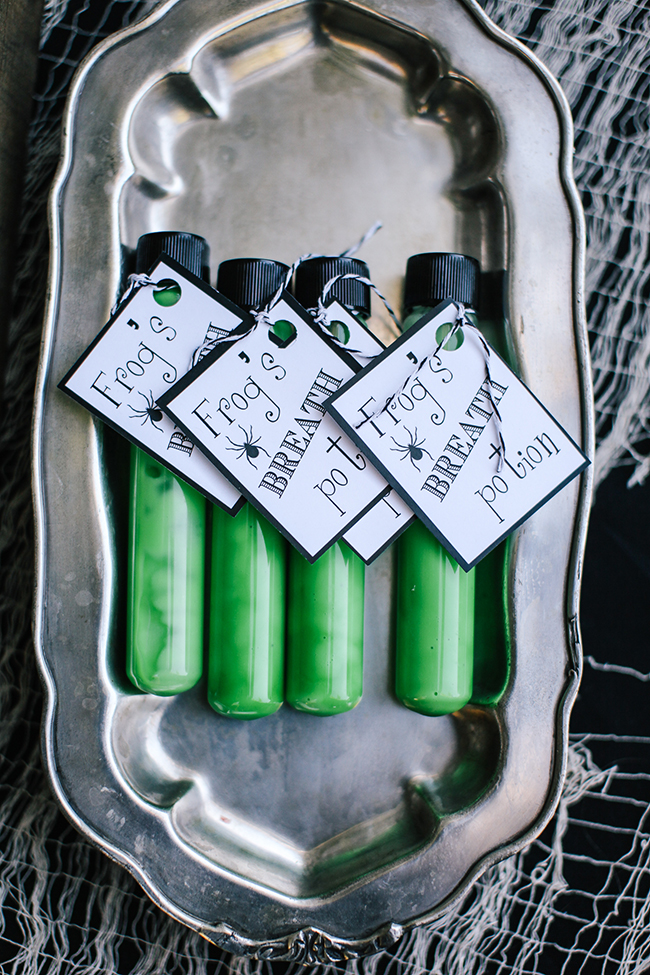 The most fun part we had was putting the our slime in to the test tubes. We used our adorable printables to decorate them, and they were a big hit! You could even find some old bottles with corks and modge podge the printables on the bottle for a super authentic apothecary feel. Possibilities are endless!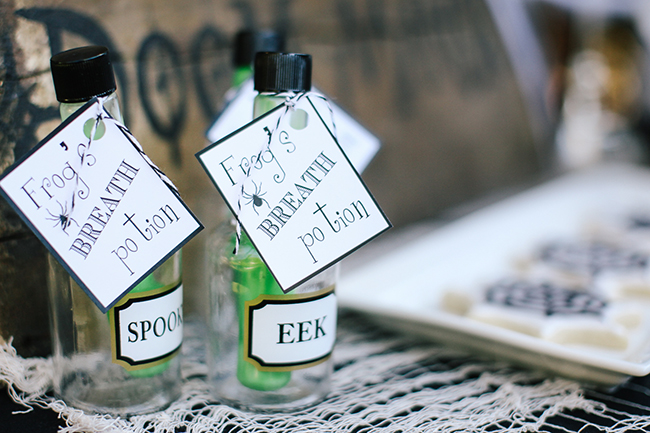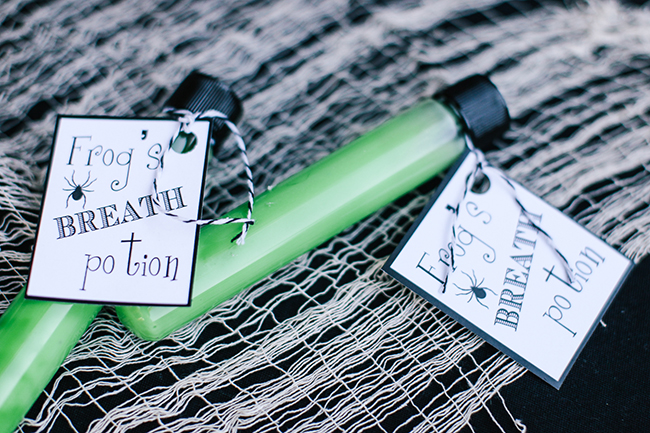 What's your favorite Halloween party favor to send home with your guests?