This post may contain affiliate links which may give us a commission at no additional cost to you. As an Amazon Associate we earn from qualifying purchases.
Looking for a simple way to keep your kids busy during winter break? Look no more! DIY Gumdrop Snowflakes are a simple way to keep all the little hands in your life, busy! They are a perfect addition to a children's table at Christmas dinner, or even the perfect topping to a special Christmas gift. You might even have all the supplies hiding in your kitchen already!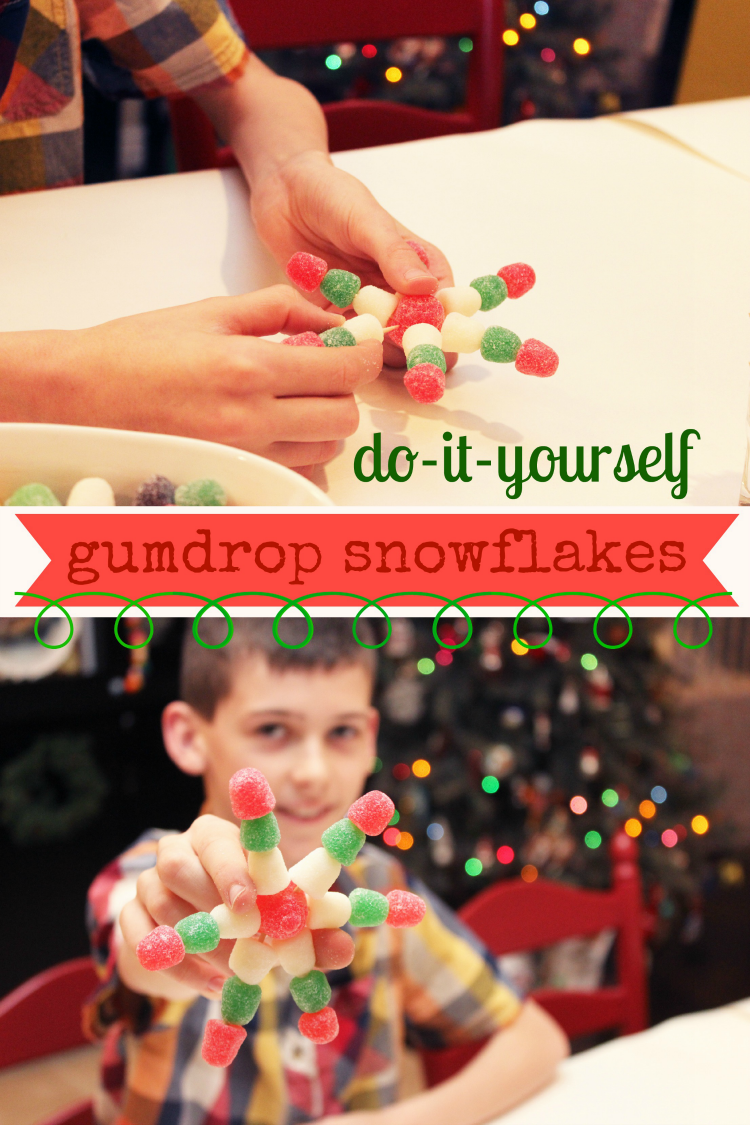 DIY Gumdrop Snowflakes
Winter break brings lots of fun for all ages, but it also might bring bouts of boredom as well. Before it's time to unwrap the Christmas gifts, little hands might have a hard time staying out of trouble. Keep everyone busy making these sweet Gumdrop Snowflakes.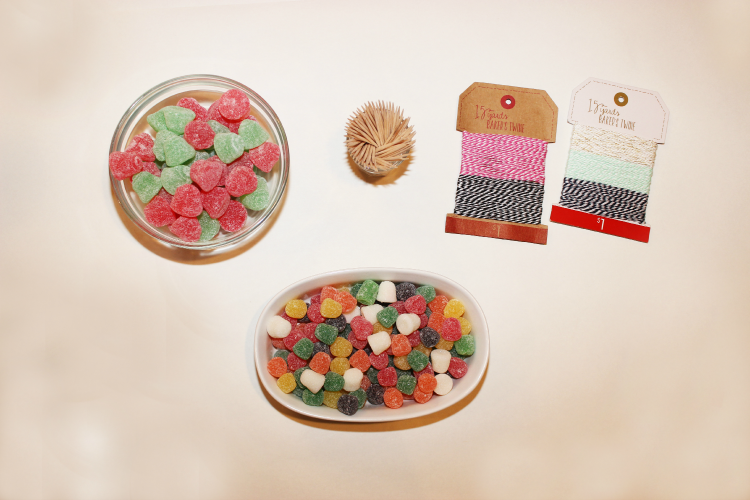 To begin, gather these supplies:
Large gumdrops
Small gumdrops
Toothpicks
Ribbon or bakers twine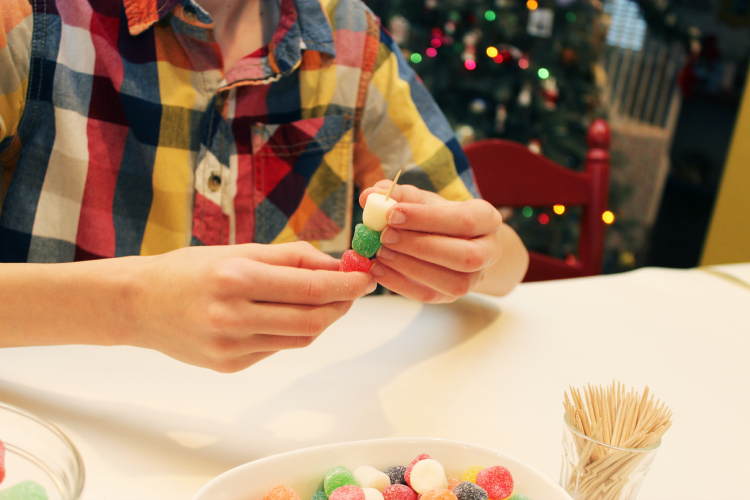 First, layer 3 small gumdrops onto 6 toothpicks. (18 gumdrops total)  Leave one end of the toothpick exposed. You can do any color you like!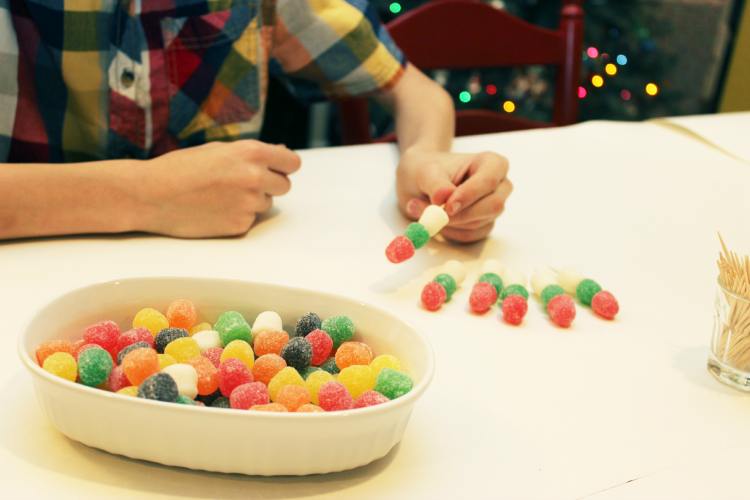 Next, push all the small gumdrop toothpicks into a large gumdrop to form a snowflake shape.
Your gumdrop snowflake is almost complete! See how simple this is!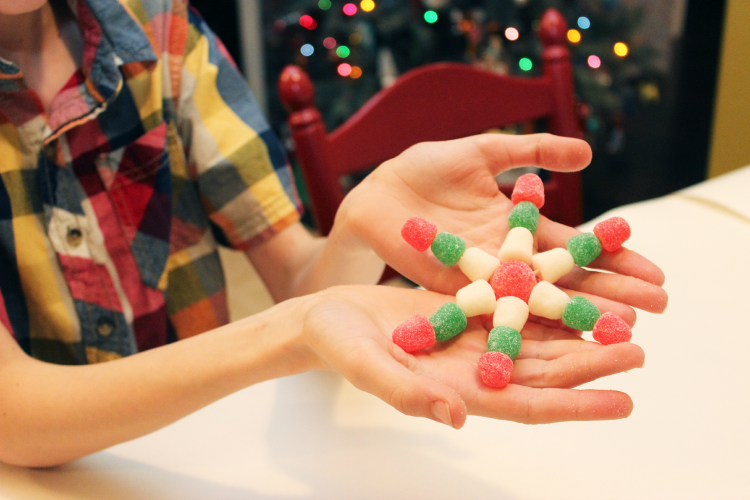 In just minutes, you can build a whole gumdrop blizzard!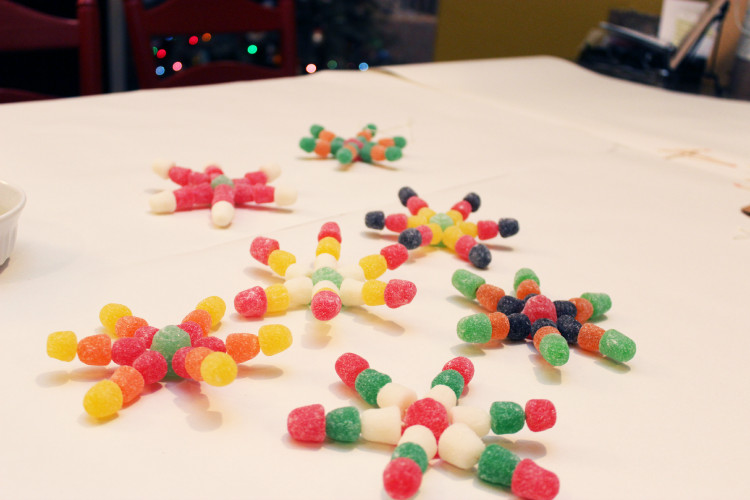 To complete your gumdrop snowflake, tie ribbon or the bakers twine just under one of the small gumdrops and then tie it at the top to form an ornament.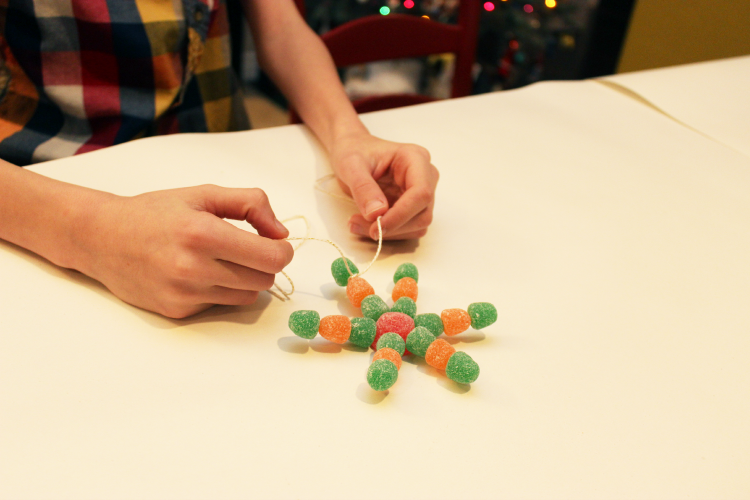 That's it! Your gumdrop snowflake is complete!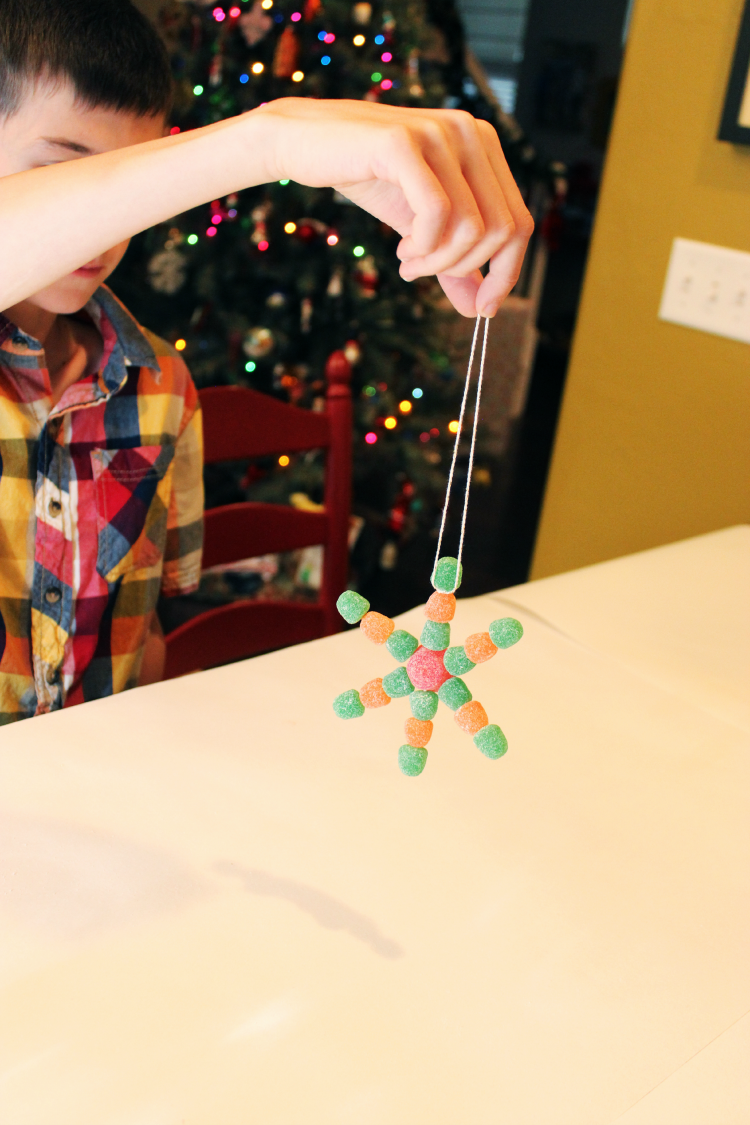 Hang your snowflakes on your tree, use them to top a gift, or hand them out to your neighbors. It's a perfect activity for kids!