This post may contain affiliate links which may give us a commission at no additional cost to you. As an Amazon Associate we earn from qualifying purchases.
Evonne from Jules Out Loud is helping us to dive into Halloween today. She sent over a craft tutorial on how to make a Halloween Door Hanger. When it comes to Halloween craft ideas, this is one that you just can't miss!
BOO-tiful Door Hanger
Materials:
Wood letters – I used 6 inch letters
3 sheets of scrapbook paper
Black paint
White paint
Paint brushes – 1 regular, 1 sponge brush
Mod Podge
Orange yarn
Scissors
Wood ghosts
Black Sharpie
Instructions:
1. Paint the sides of your letters with the black paint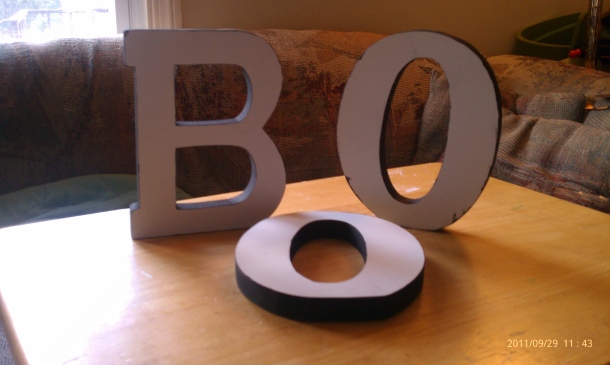 2. Using the wood letters as a stencil, trace the outline of your letters. Cut the letters out.
3. Using the sponge brush, apply a thin coat of Mod Podge to the front of your wood letters and apply the paper letter accordingly.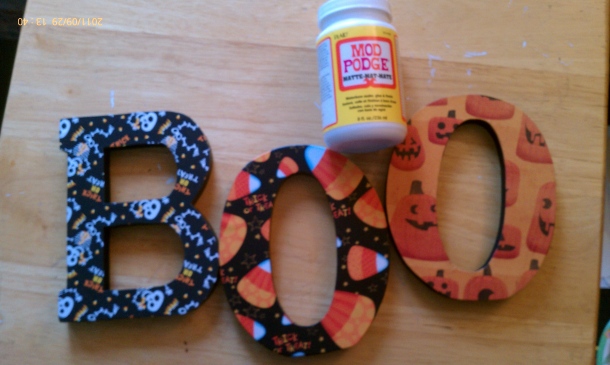 Wait approximately 20 minutes then apply a thin coat of Mod Podge on the top of the letters.
4. Cut 3 strands of orange yarn. Tie each letter together. Making a loop, tie the final strand around the top of the B.
5. If you choose to add the ghosts, paint them white. After the paint dries, use a Sharpie to draw faces. Using a hot glue gun, craft glue, or regular white glue, add the ghosts to your hanger.
6. Hang and enjoy!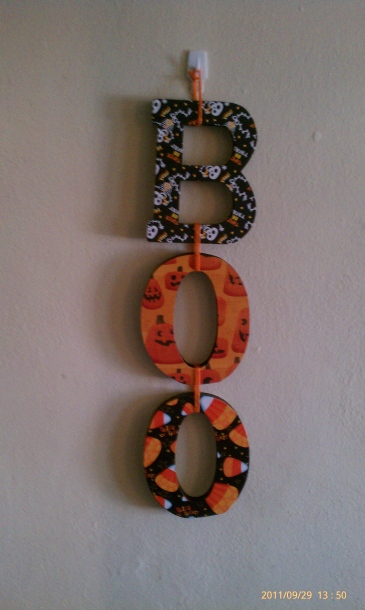 Happy Halloween!
About the Author:

My name is Evonne, aka Jules, on my blog. Along with being a blogger, mom, and wife, I am a crochet, craft, coffee, and chocolate chip cookie addict. An intervention may be necessary! If you're interested in learning more about me and what goes on in head, you can find me at Jules Out Loud. If you want to read some crazy antics about my kids, you can also find me at All You Need is Love.
Want to Write for Us?
Are you interested in guest posting for The SIT Girls? Then let us know! Our super easy process is described in this post. We'd love to drive more page views to what you have to say.
More Crafts Posts That You'll Love
It is our most favorite time of year! Come indulge your inner craft-er with us: