This post may contain affiliate links which may give us a commission at no additional cost to you. As an Amazon Associate we earn from qualifying purchases.
A couple of years ago, my kids became obsessed with Fairy Gardens. However, we took that trend and ran with it. We made a Mermaid Garden and a Dinosaur Garden to fancy both my kids' needs. For Halloween this year we are upping the spooky factor on DIY terrariums and making a Halloween Terrarium!

Halloween Terrarium
The best part about this little project is that you can get the bulk of the items from your backyard! I tasked the kids with digging up the dirt, and helping me forage for rocks and twigs. After that you can think about what kind of spooky scene you want to create!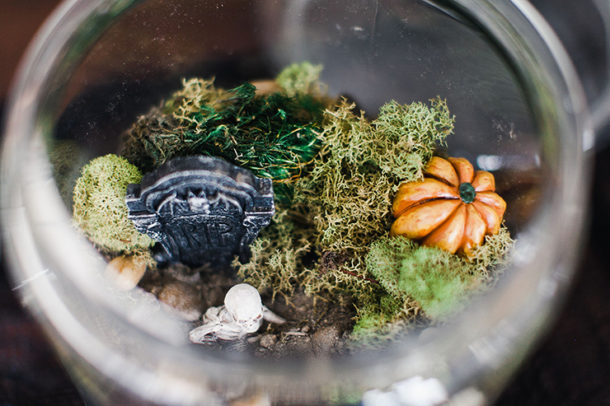 I snagged these miniature pumpkins that came in a set of 3, and knew that I had to add them. Next I added the mini gravestone to give it a graveyard vibe. I recently came across these tiny coffins, and wished I had found them earlier! Obviously you have to add some skeleton bones to your mini graveyard! This cute set of dismantled skeleton bones was perfect. You can move the bones around and create a scattered boneyard!
In our second terrarium we used some similar elements, but changed some things for a different look!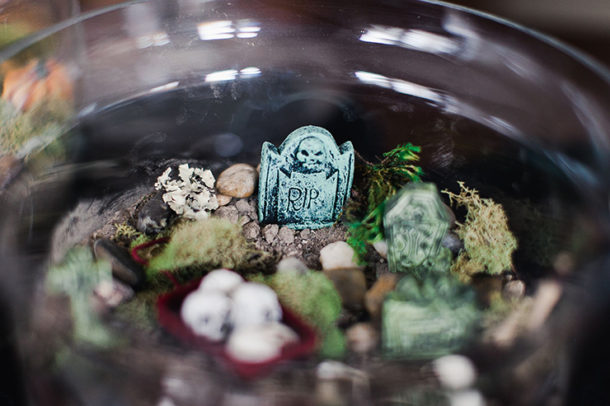 We added some small pebbles, and more gravestones in this one. I always like to add some moss for a creepy earthy vibe. I like to use a mixed packaged of moss so I have more textures and colors to play with.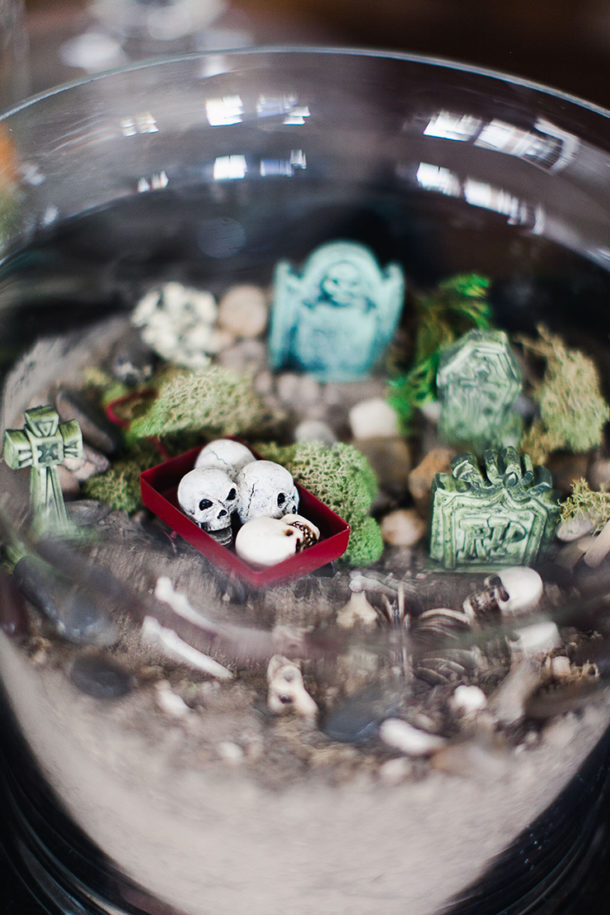 And I snagged a little red wagon from the dollhouse section, and stacked it full of mini skulls. Of course I had to add some more skeletons and bones to the top. The spookier, the better for Halloween! Had I found this mini grim reaper gravestone earlier, I would have totally added it in! The next time we make a Halloween Terrarium, I will totally use these graveyard fences too!
I always think it is fun to decorate in multiples, so we made a couple to put on the mantle! Th best part is you can customize these however you want!