This post may contain affiliate links which may give us a commission at no additional cost to you. As an Amazon Associate we earn from qualifying purchases.
Melt-and-pour soap is easy to make, the kids can help, and it makes a great present on it's own or in a gift basket of self-care items. I think my son's teacher might be getting a basket along those lines this year!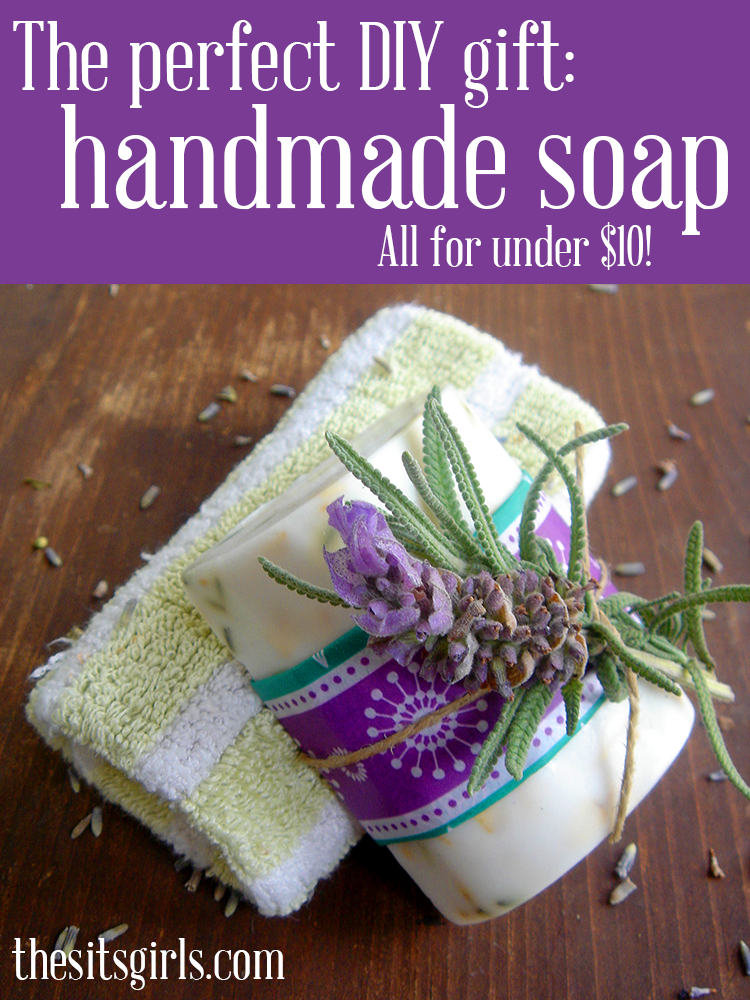 Handmade Soap
In order to do this project, you'll need to purchase a melt and pour block of soap base from your local craft store. I got mine at Michael's for under $10 (and with a coupon, for under $5). I've actually used a grated bar of soap to do this, but, obviously, soap from the store is already scented. With the plain soap base, you can add your own color and/or fragrance. There are a few choices of base and that comes down to personal preference. The color of the base will affect any colorants you add, so if you choose a white base like the goats' milk base I chose, the color will be more of a pastel hue instead of the truer color you'd get with the plain glycerin base.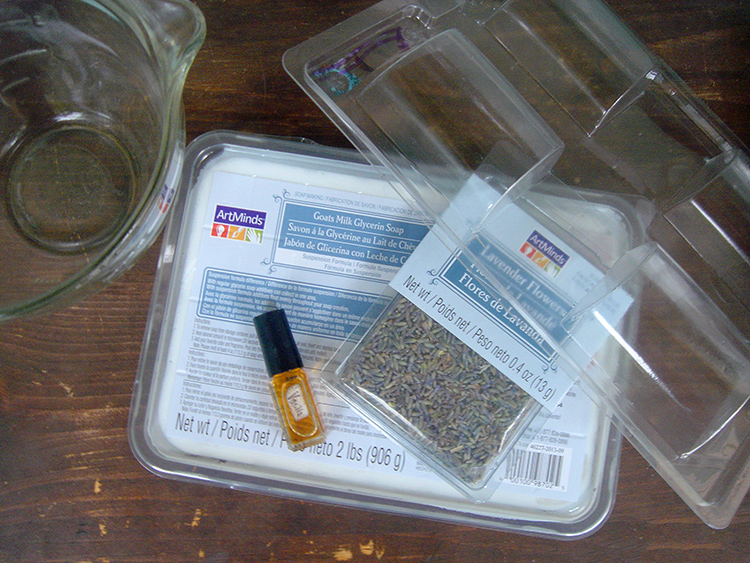 You'll also need molds to pour the soap into. The craft store also has a few different kinds of soap molds available, or you could also use a silicone mold to form them. If you don't have essential oils on hand, you can purchase fragrance oils.
Cut your soap base into inch cubes and place them in your microwave-safe glass bowl.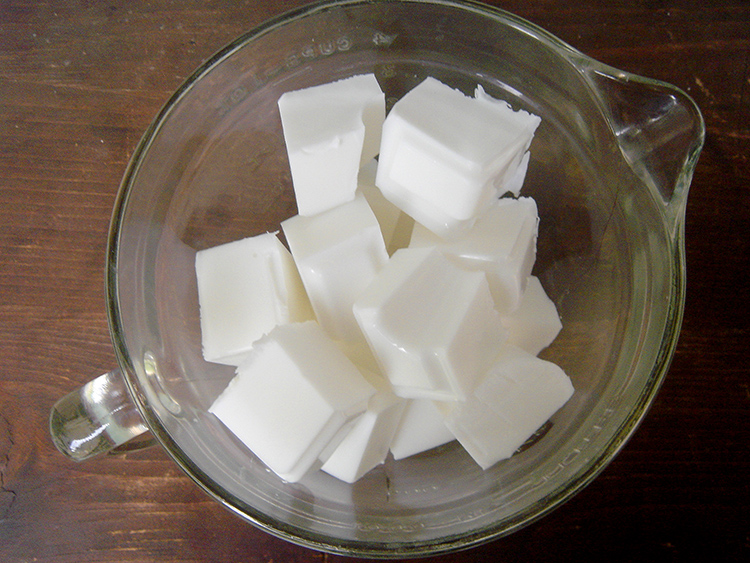 Microwave the soap for 30 second intervals, stirring between each round. This part of the process is similar to melting chocolate in the microwave- you want to heat it just enough that there are no chunks left.
Once the soap is melted, stir in your fragrance, color, and any other inclusions. For my bars of soap I added vanilla oil, dried lavender flowers, and oatmeal for excellent scrubbing potential!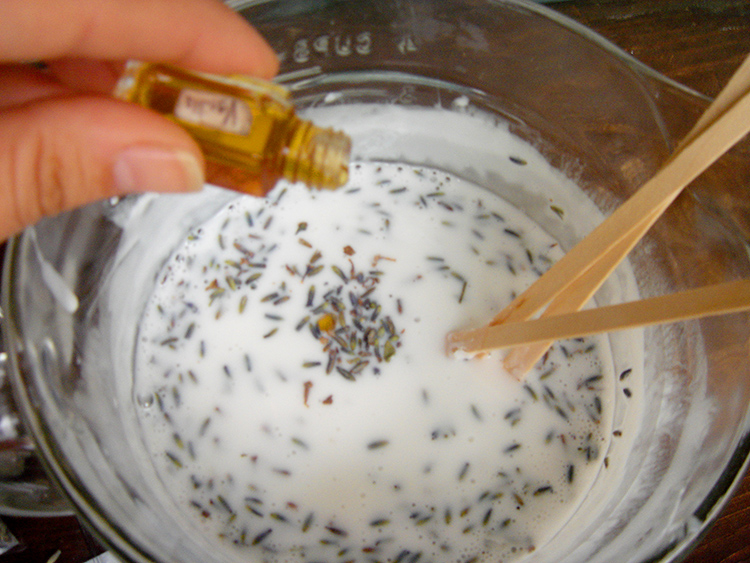 Once they are all incorporated, pour the soap into the mold.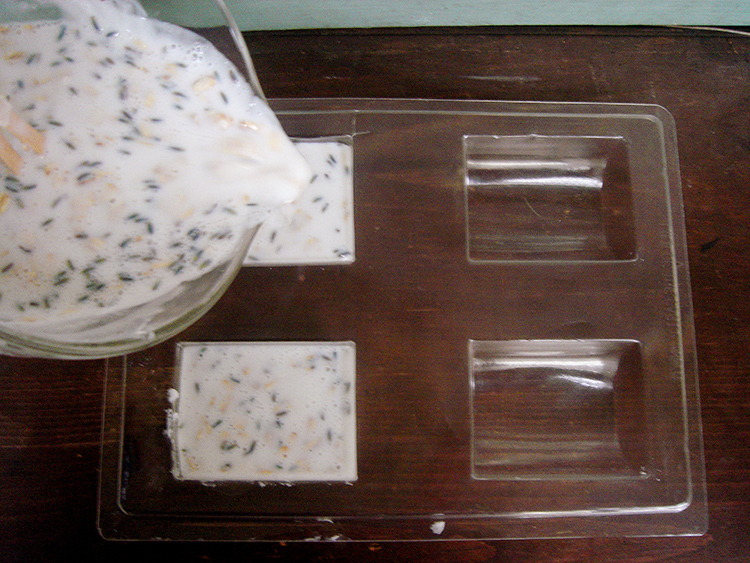 There are often little bubble on the surface of the poured soap. The bubbles don't bother me, but an easy way to get rid of them is to spritz a little rubbing alcohol across the surface.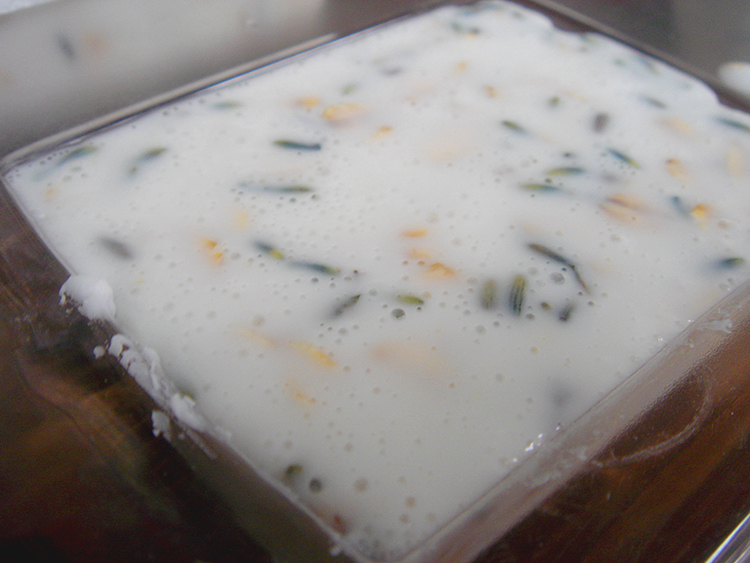 Now that the soap is in the mold, it's time to wait.
I find it's easiest to wait overnight (because I'm totally impatient), but a few hours is enough for the soap to solidify. You'll be able to feel if the soap is still warm or soft. If it's either of those things, it's not ready yet.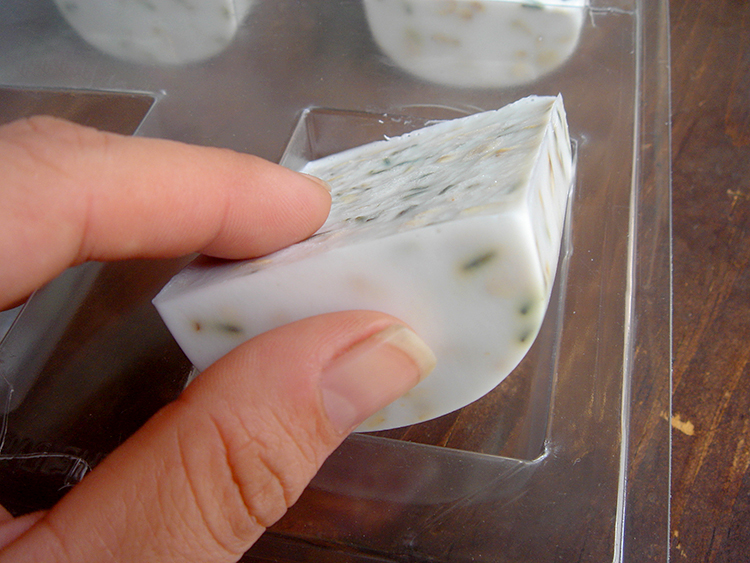 Once it's cool and solid, pop it out of the mold and you're done!
Your handmade soap is ready to sit by the bath or get wrapped up for a gift.