This post may contain affiliate links which may give us a commission at no additional cost to you. As an Amazon Associate we earn from qualifying purchases.
I am already thinking about Halloween! It's one of my favorite holidays, and I'm always on the lookout for quick and easy Halloween decor. Recently I was watching a Harry Pottery movie and got totally inspired. The floating candles in Harry Potter in the Great Hall are regal, but they can also be a tad spooky! I had to have some. They would be perfect for Halloween, or for a Harry Potter themed party! Even better, I made these using everyday household items. With a little planning, you can have a bunch of Harry Potter Floating Candles ready for spooky decor, or for recreating the Hogwarts Great Hall for your next dinner party. This Harry Potter Floating Candles DIY will impress your guests, but first you have to learn how to make floating candles in the air!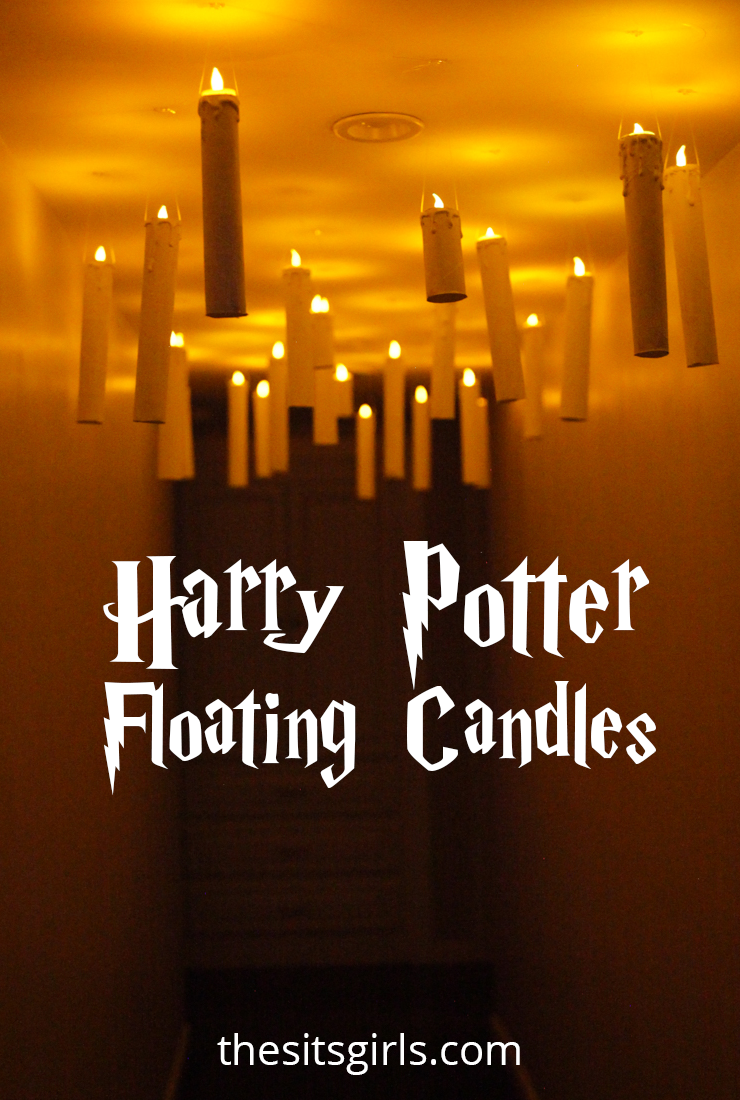 Harry Potter Floating Candles
What you need to create your own floating candles (this post contains affiliate links):
Paper Towel Rolls
Toilet Paper Rolls
White Paper
Command Hooks (optional, but these are my favorite way to hang them)
How To Make Harry Potter Floating Candles
How to make Harry Potter Floating Candles: I knew I wanted to make about 24 of these floating candles, so I started saving my toilet paper rolls and paper towel rolls. With the help of some friends it only took a little over two weeks to complete my collection!
Step 1: Line all your rolls up and spray them with your white spray paint. Do not worry if it is not completely covered, this is just your base coat.
Step 2: Once the rolls are dry it is time to fire up your hot glue gun. I let my glue heat up for about 15 minutes before use so the glue would be really hot and drippy. Working quickly, glue around the top end of the roll. Create wax-like drips running down from the top. Allow the glue to dry completely before you move on to the next step. These drips do not have to be perfect. The idea is to make them look like real candle wax.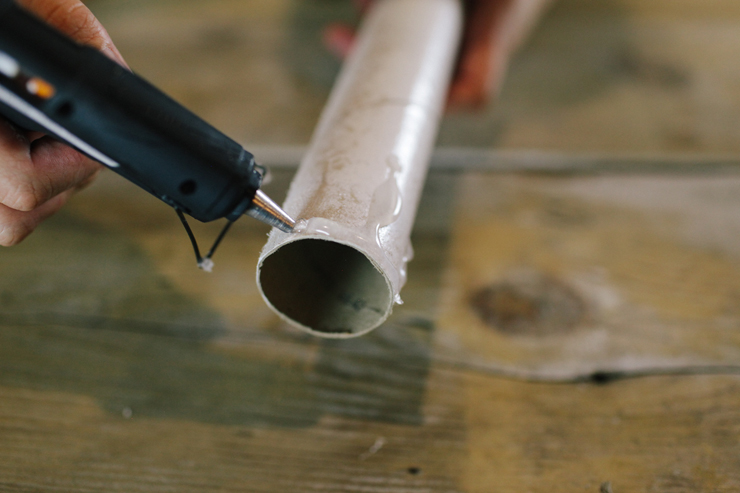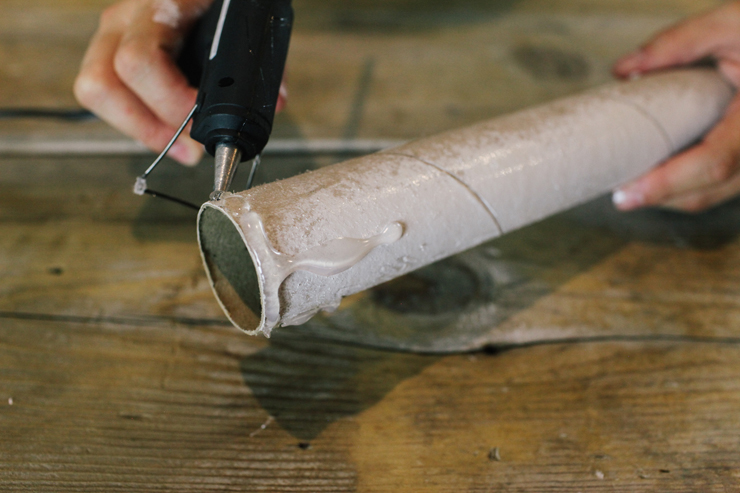 Step 3: Coat your rolls in chalk paint. I like to use chalk paint. Because it is thicker, you only need to do one coat of paint. It created an even looking surface, and dries pretty quickly as well. Paint over your wax drips and the entire roll, except for where you are holding it at the bottom.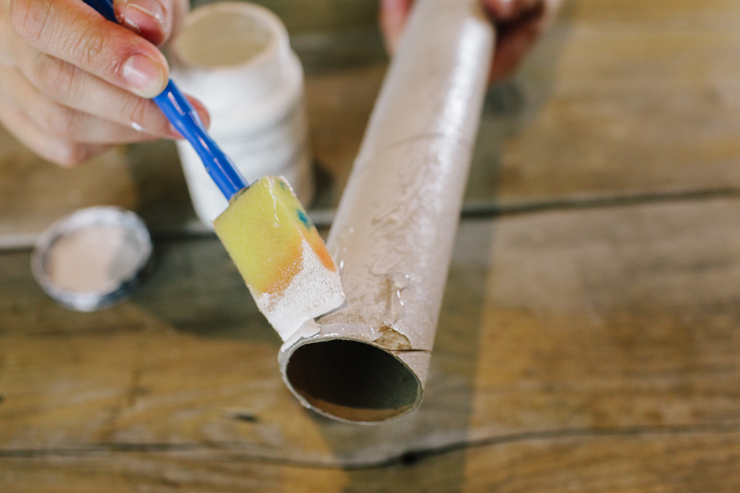 Step 4: After the paint has dried you are going to snip off the end of your roll (the opposite end of where you created the wax drips). I cut between 1 to 3 inches off my bases, so my candles would be varying height. After all, some candles burn more quickly than others!
Step 5: Glue a small piece of white paper to the base of the candle. Cut off the excess around it.
Step 6: Take a tea light and hold it in place around the top of the candle where the wax is. Eyeball where the base of the light hits, and make a tiny hole there. I used a small screwdriver. Push whatever you are using to make a hole through to the other side.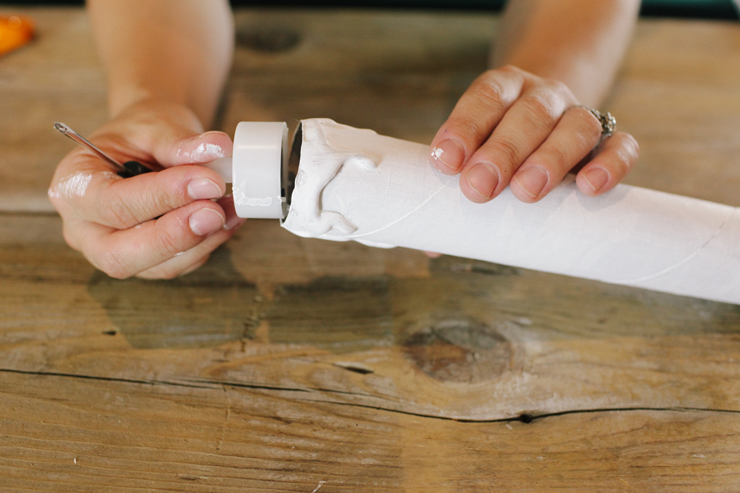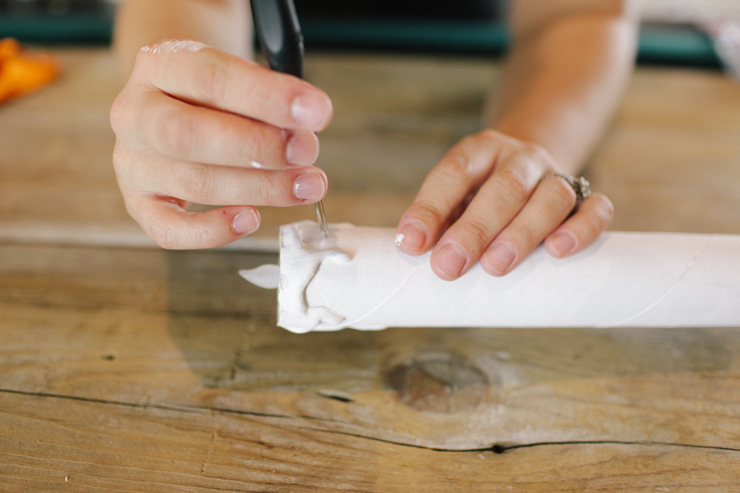 Step 7: Thread your string through one hole and out the other side, and tie above. You can make the string as long or as short as you want, it is just personal preference of how long you want them to hang.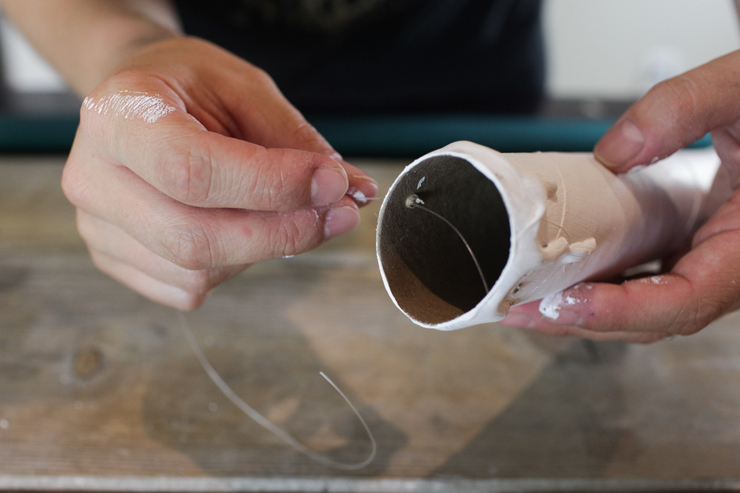 If you look closely, you can see the fishing wire, but from far away the candles appear to be floating. So while you could use any string I would highly recommend fishing wire!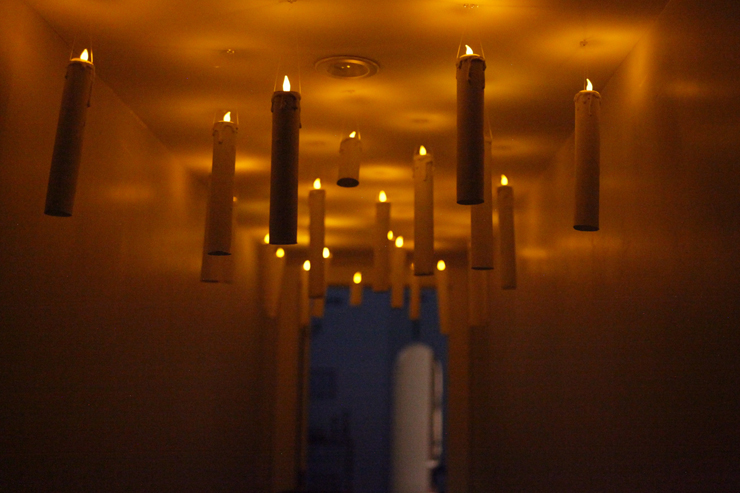 Step 8: Insert your tealight. It should fit nicely on top of the string, and balance well! Turn it on, and then hang your candles!
Candle Tip: You can buy battery powered tealights that are controlled by a remote! This is great if you are going to keep these up for a few days or use them to decorate for Halloween – you won't waste battery, and you won't have to take the candles down to turn off the flame.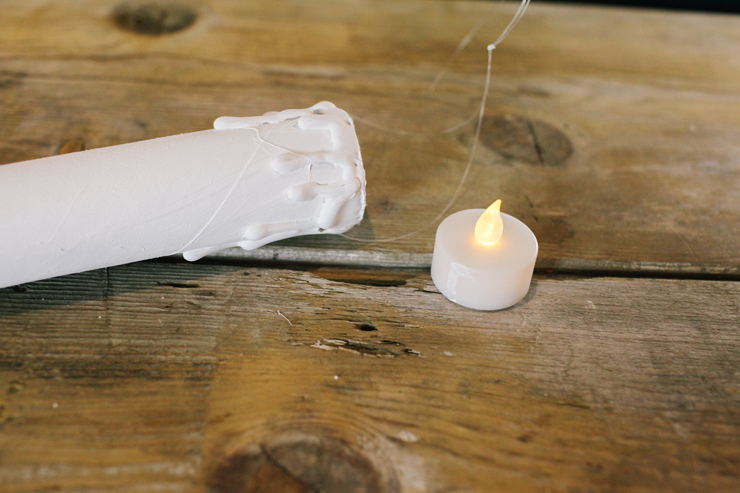 I arranged mine staggering down my hallway! These would be super fun hanging outside on a porch or in a walkway, too! The possibilities for your Harry Potter floating candles are endless! Start collecting your tubes early, because, the more candles you have floating, the cooler it will look!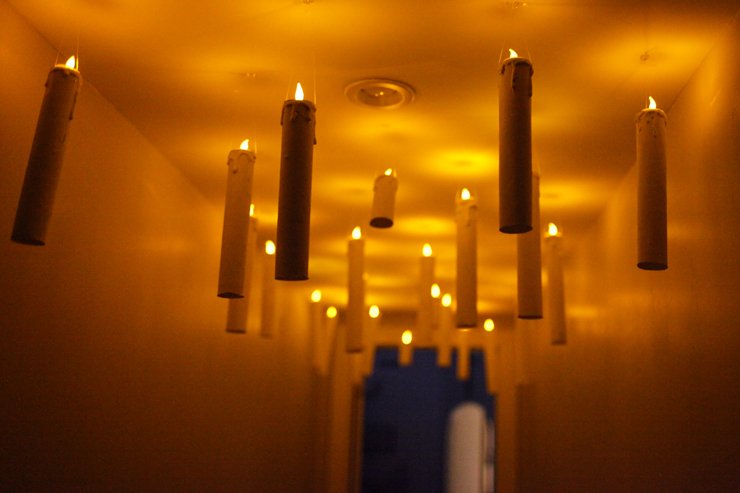 If you really want to be true to Harry Potter, hang them over your dining table just like the floating candles in the Hogwarts Great Hall! Then throw a dinner party. It will be amazing. This Harry Potter Floating Candles craft will be the party showstopper!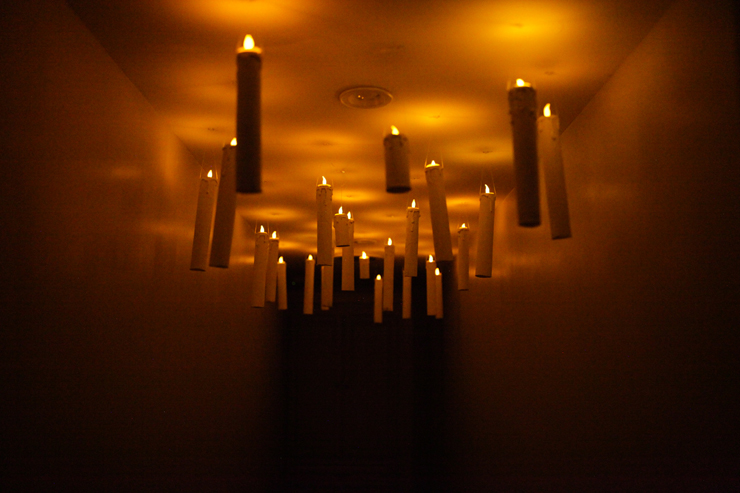 Want to whip up more magic in your craft room?
Check out this DIY Harry Potter wand tutorial!
Want to catch a fairy in a jar?
Check out this Harry Potter Cornish Pixie Jar Lantern (with Free Printable)