This post may contain affiliate links which may give us a commission at no additional cost to you. As an Amazon Associate we earn from qualifying purchases.
It's that time of year again! The leaves are turning colors, the air is getting crisp, and Reese's Pumpkins are in the stores. This can only mean one thing… Halloween is right around the corner! I must admit, I get a little crazy when it comes to decorating for Halloween. It is the first "big" holiday we have had in a while, and my inner crafter totally geeks out! This year I lined our hallways with spooky glowing masks to make a creepy Haunted Hallway. For under $15 you can create your very own haunted hallway!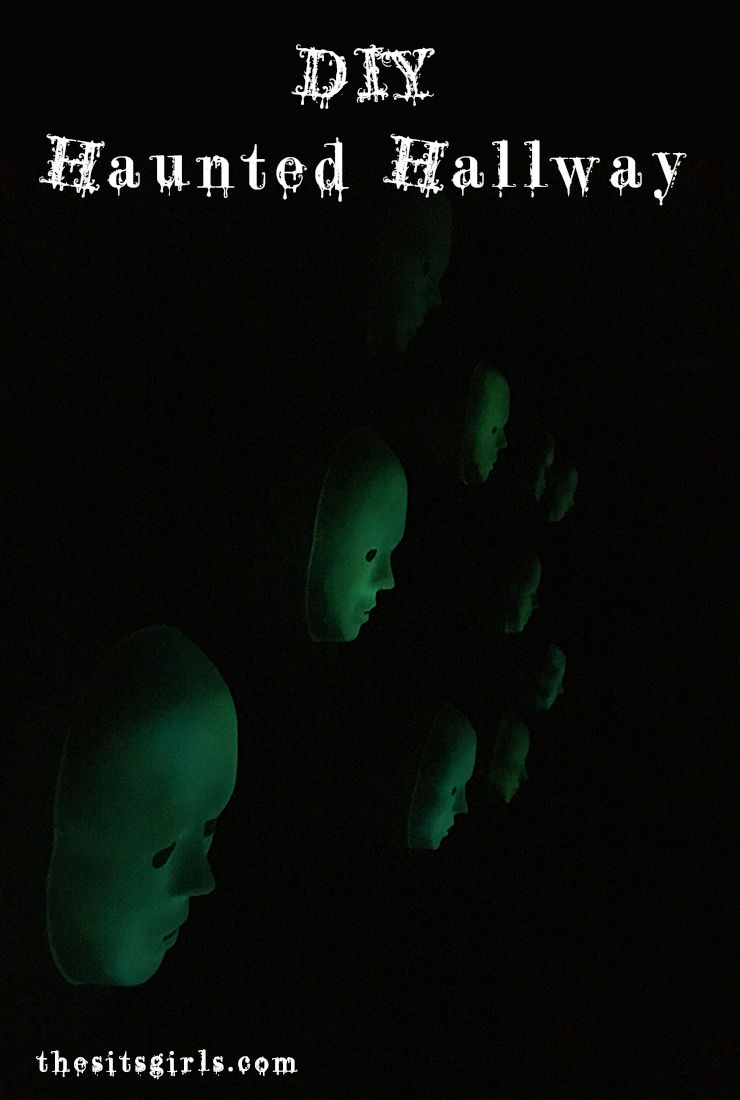 Haunted Hallway
Sometimes the simplest projects are the best. This DIY is exactly that!
Note: This post contains affiliate links
Glowing Masks Materials:
How To Make A Haunted Hallway
There are a couple different types of glow in the dark spray paint.  They can glow various colors, but for this project I choose to use a combination of white and green.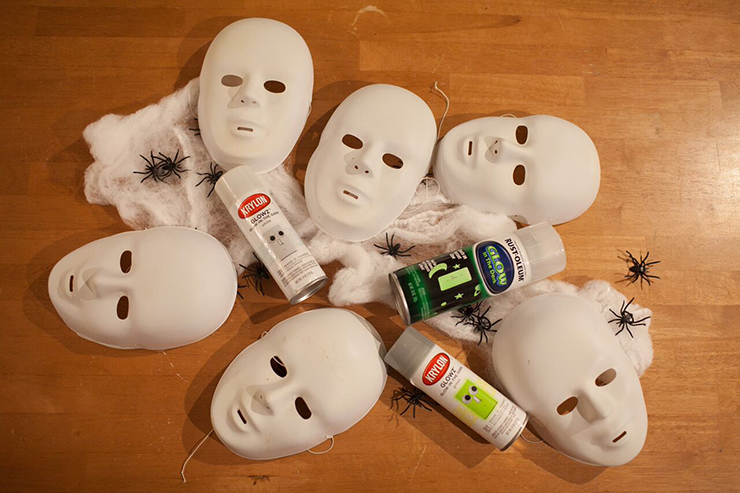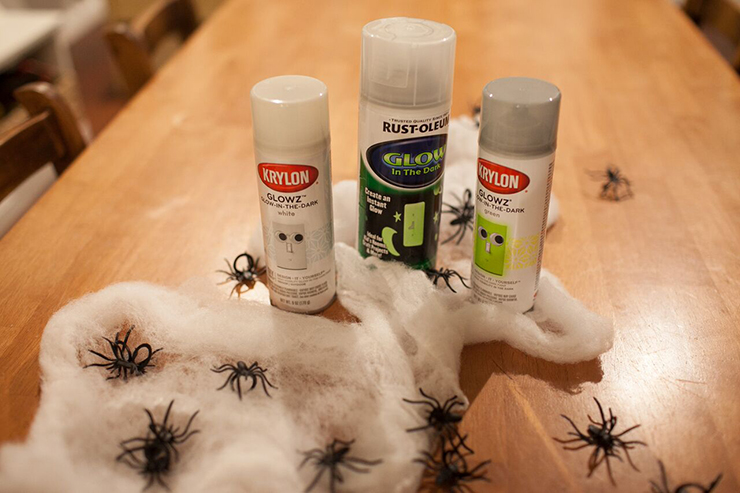 I laid out all the masks on a drop cloth and then sprayed them. That night I decided to test them out, however they did not glow at all.
This is where it pays to read directions. Basically, to get a good glow going on whatever you are painting, you need to apply several layers of the glow in the dark spray paint.
Tip: Apply at least 3 coats of spray paint to the masks. Let them dry in between coats.
The more paint, the more GLOW!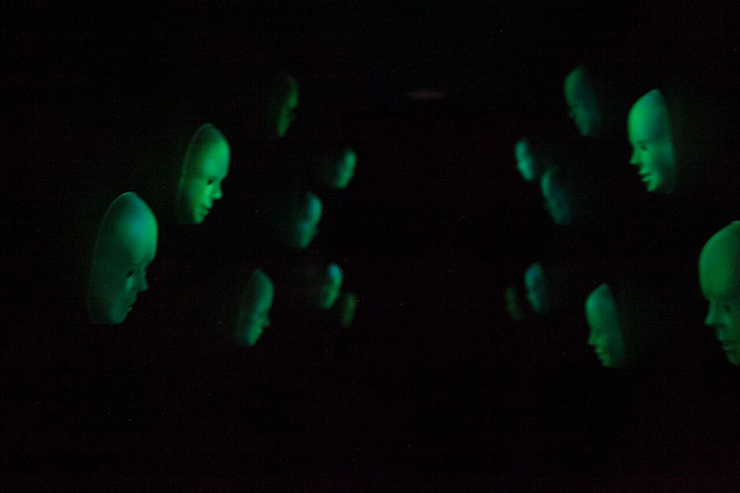 I have a hallway with no decor, so naturally that was the perfect spot to hang my spooky glowing masks! I tried to arrange them far enough off the ground that the baby could not grab them. I staggered them close to the ceiling, in middle of the wall, and a little lower.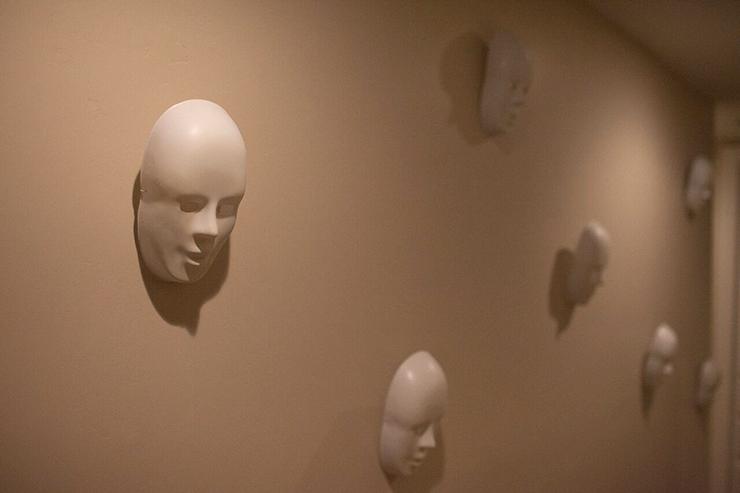 The masks attach to the wall easily with command hooks, because they have an elastic string on the back of them.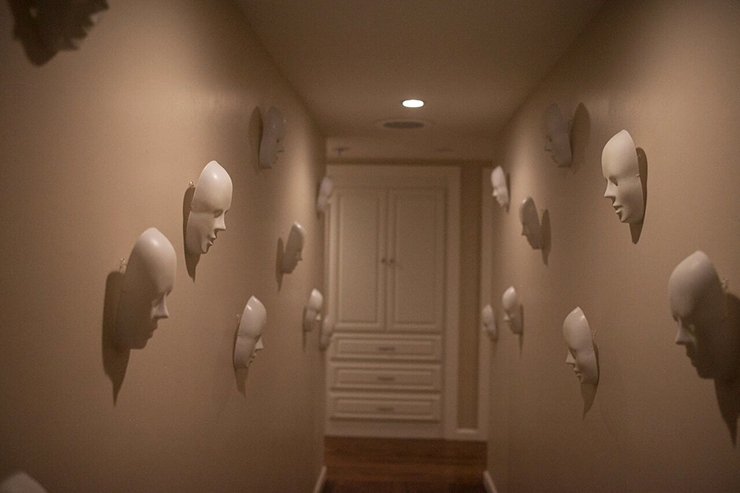 Now here is the best part… you don't need to do anything to make your masks glow. My hallway gets light during the day, so those masks are soaking up all those sunshine rays! If you want to give them an extra boost, you can turn on the hall light for a few minutes and let them super charge! My masks glowed for hours.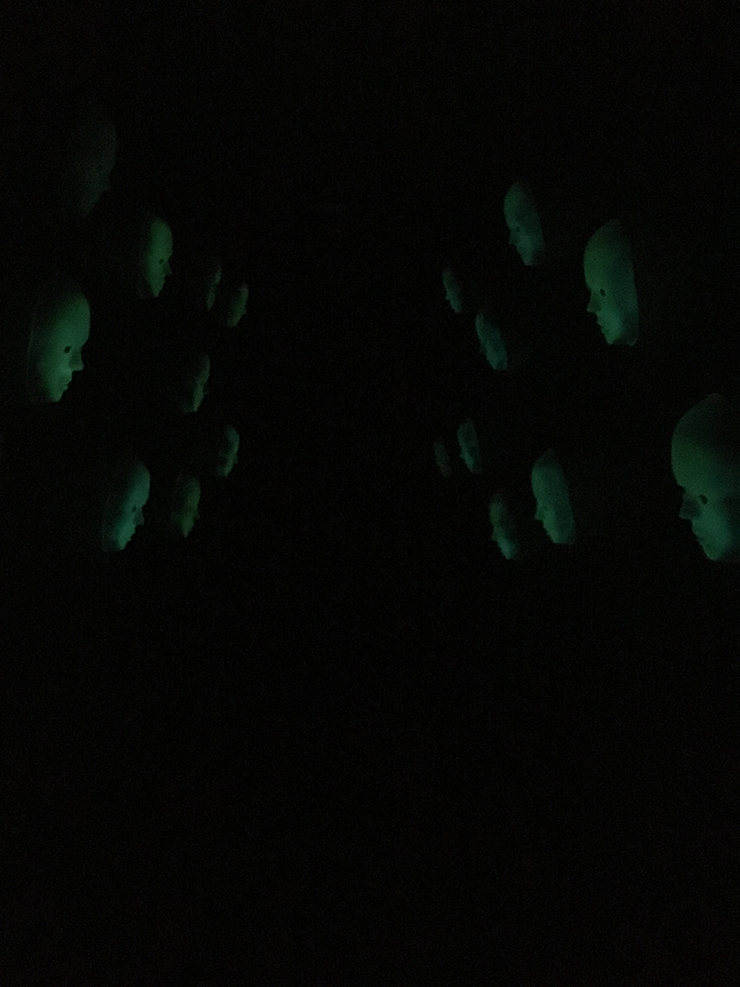 Doesn't it look like the faces are floating off the wall?!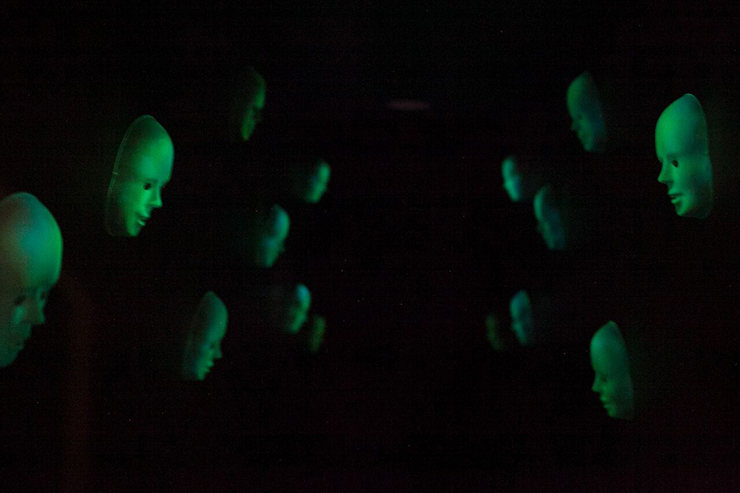 It's the perfect haunted hallway look for a Halloween party.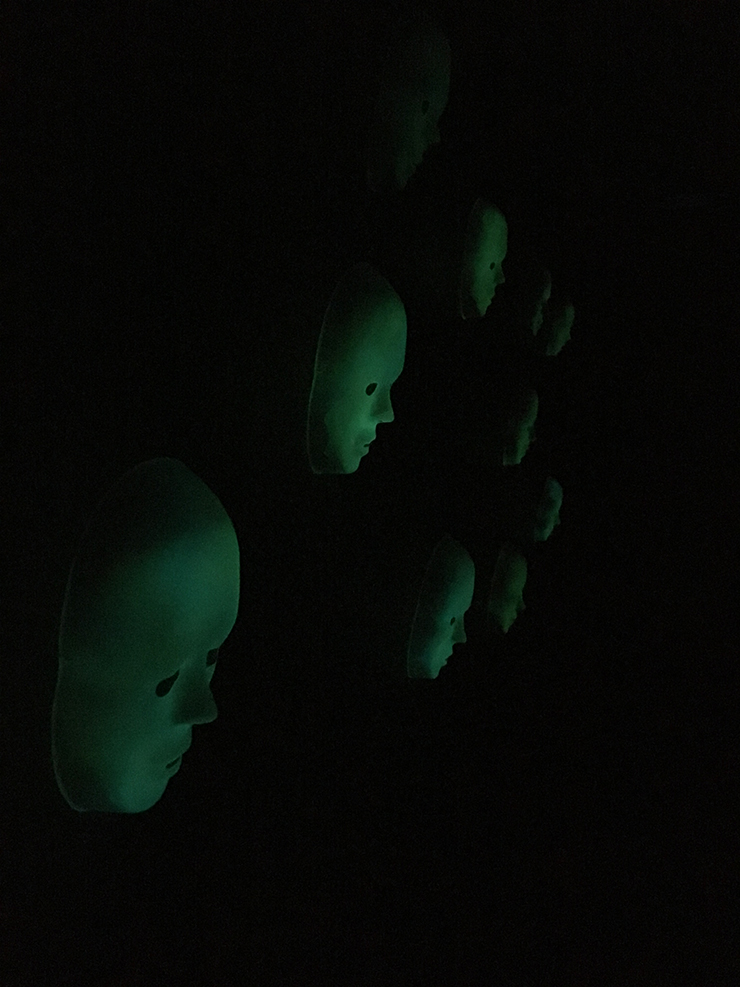 More Spooky Halloween Decor Ideas:
With my Haunted Hallway complete it is time to move on to a few other Halloween DIY projects. These Trash Bag Spider Webs and Floating Candles are the perfect things to accompany your spooky glowing masks! And if you want more glow in the dark Halloween fun, check out these glow in the dark pumpkins and glow in the dark floating ghosts!