This post may contain affiliate links which may give us a commission at no additional cost to you. As an Amazon Associate we earn from qualifying purchases.
Making a stamp is a great and easy way to add a little flair this holiday season. It sounds a little daunting, but it can actually be pretty quick and easy.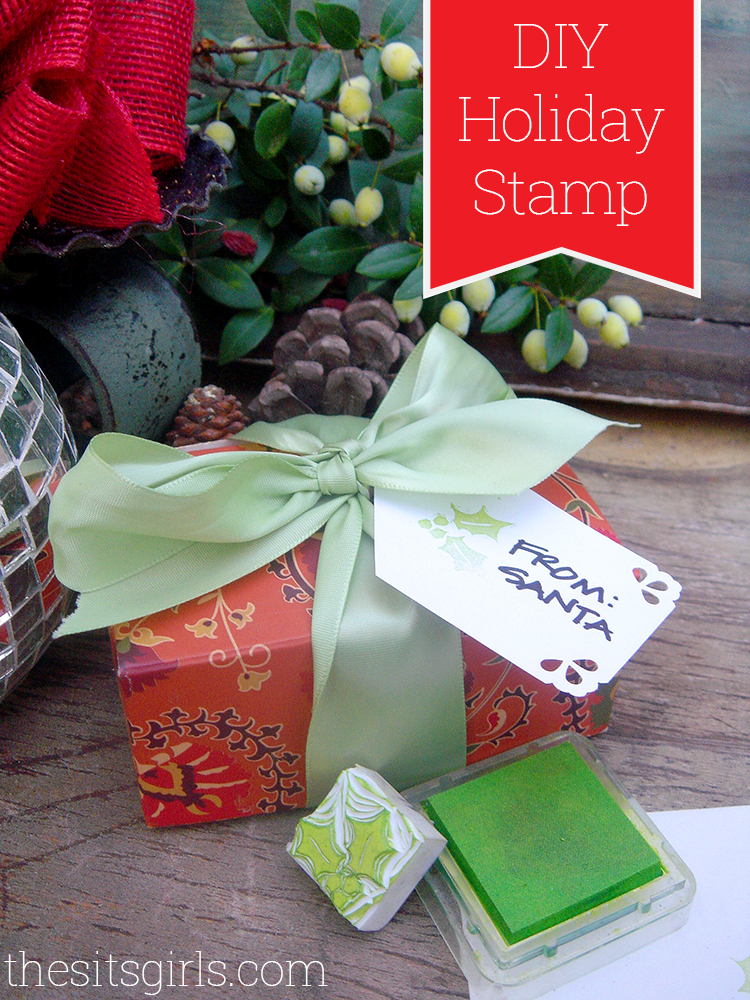 Make Your Own Holiday Stamp
You'll need paper, pencil, a white polymer eraser, and a linoleum cutter. Linoleum cutters can be purchased online or in your local art store for $10-15. They're a great investment for stamp-making (because, trust me, you'll be making A LOT of stamps) and you can also use it to take next year's Halloween pumpkins to the NEXT LEVEL!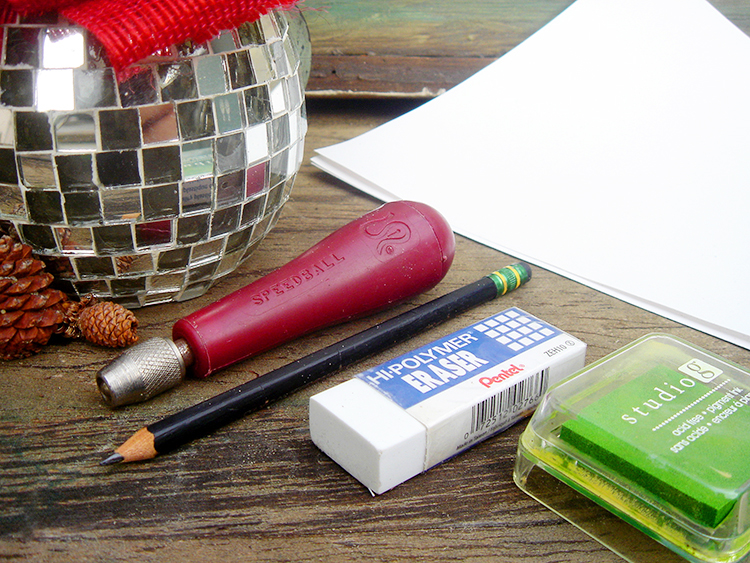 Also, don't let the size of the eraser limit you! If you want to try your hand at carving something a little larger, you can also buy what's called a "carving block", and they come in varying sizes.
You'll start by cutting your eraser to the right size for your stamp. Trace the eraser on your paper a few times so you can doodle your design within the right parameters.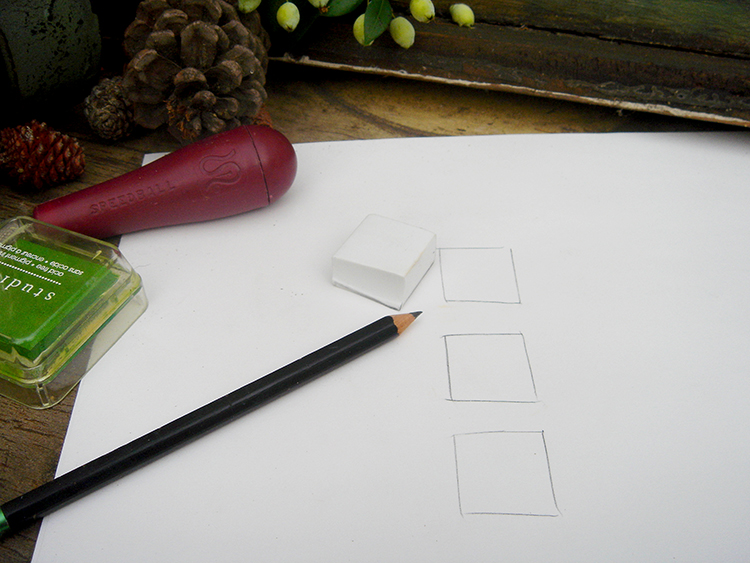 What will you be using the stamp for? Gift tags? Envelopes? Holiday greetings? Starting out, it's a good idea to keep your lines simple and bold. Maybe an initial? A snowflake? I decided to do some holly berries and leaves, so I doodled a few different designs and decided on my favorite.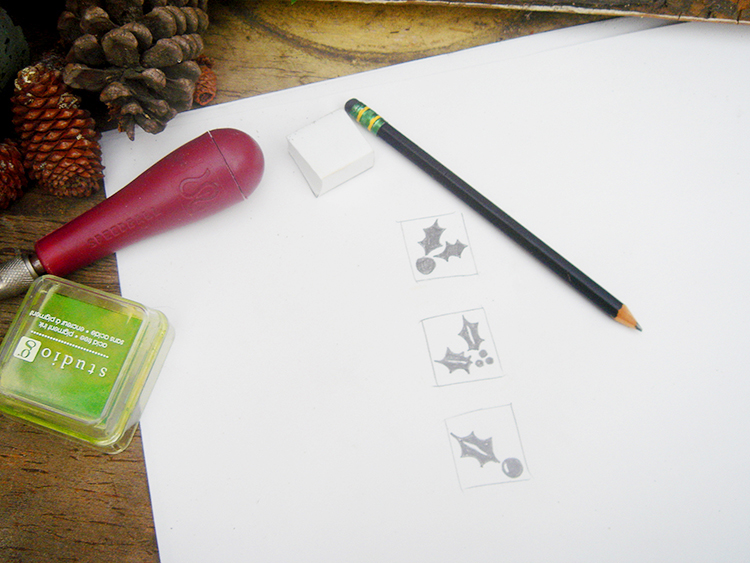 To transfer the image from the paper to the eraser, lay the paper, design-side down, onto the eraser. Scribble over the back of the design and, like magic, the image will transfer!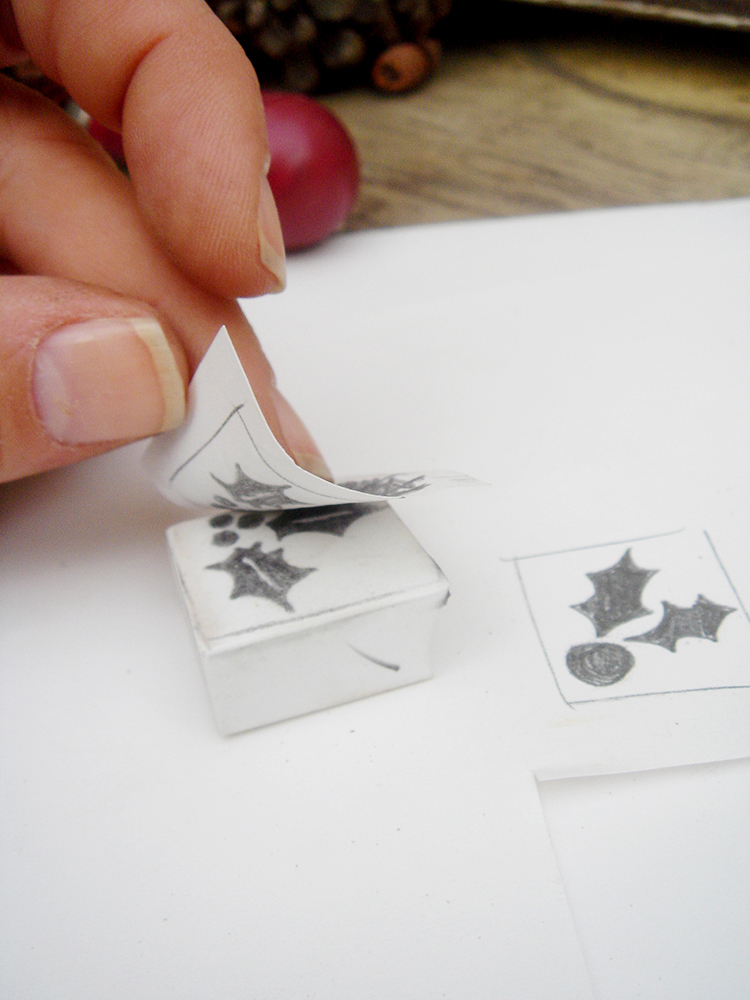 Remember, the image on the stamp will be the reverse of the printed image.
You want to leave the pencil portion on the eraser and carve away the white portion. It is unnecessary to carve deeply into the eraser. Instead, make smaller, superficial cuts.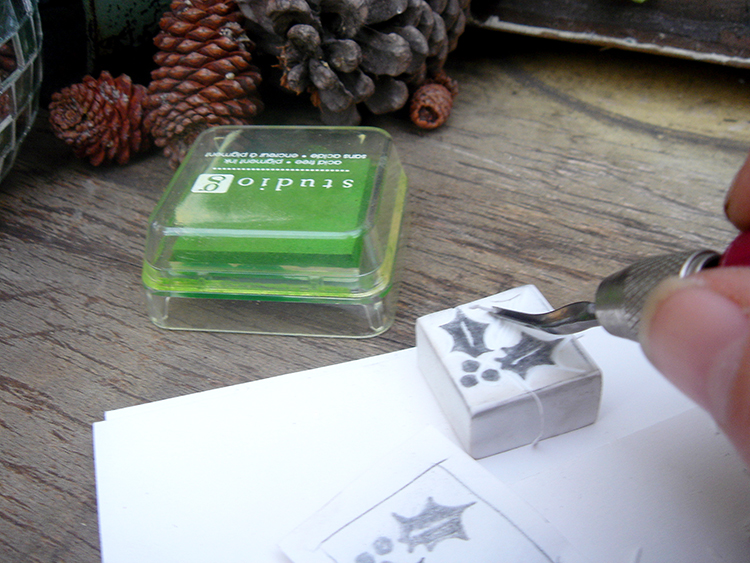 It's easiest to find a comfortable position for your hand to work in, and leave it there. Whenever possible, you should move the eraser underneath the cutting tip instead of your hand over the eraser. To make that easier, carve on top of a piece of paper- you'll be able to turn the eraser smoothly. Carve from the center of your design outward.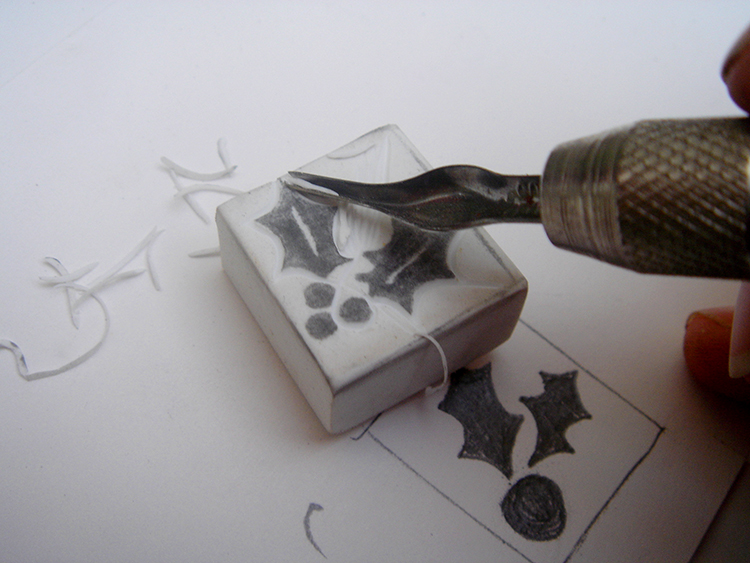 Once you get your design carved out, it's time for a test run. Check out your stamp! There may be portions of the background that are picking up color (that you can carve down/cut away) or you may have missed a small bit in your design. Now's your chance to go back and change it.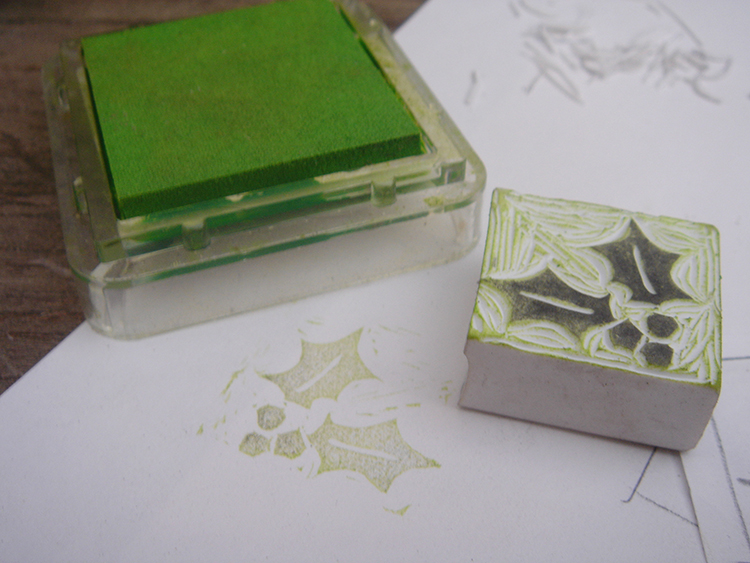 Just keep testing and carving away until you're happy with it.
Now get stamping!