This post may contain affiliate links which may give us a commission at no additional cost to you. As an Amazon Associate we earn from qualifying purchases.
Are you looking for a way to create an extra festive atmosphere in your home this holiday season? Look no further, this homemade scent will have your home smelling wonderful! A homemade simmering potpourri is not only easy; it's a fun way to energize your holidays by including your sense of smell into your celebration experience!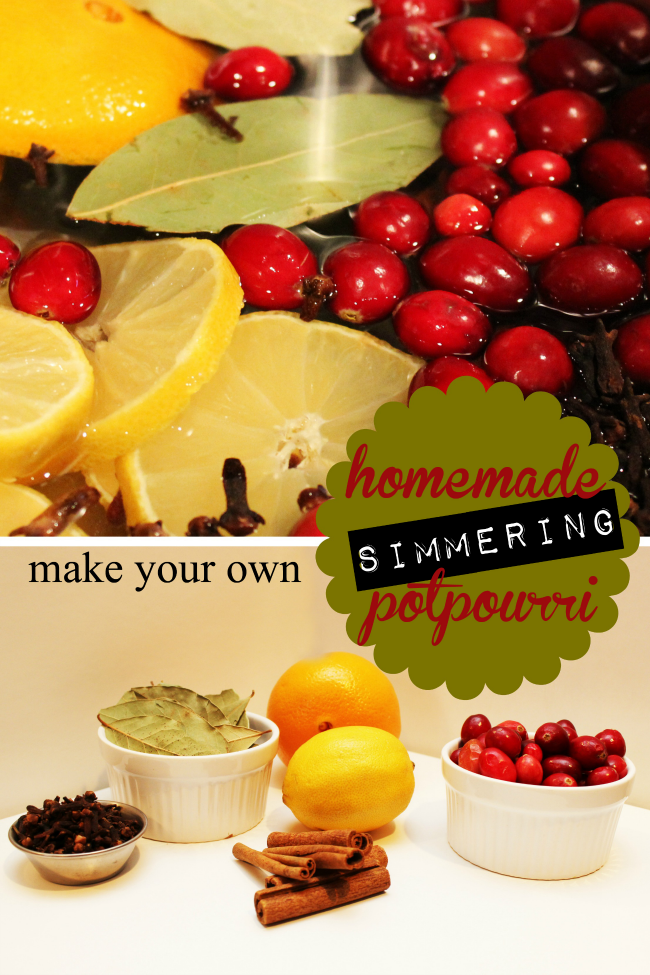 DIY Homemade Simmering Potpourri: Holiday Scent
A homemade holiday simmering potpourri adds that extra "oomph" to your home when visiting friends and family arrive for festivities! Imagine your company being enveloped in a warm, spicy and invigorating scent when your front door is opened! Creating your very own homemade simmering potpourri is simple!
Gather These Supplies:
Bay Leaves
Orange
Lemon
Cranberries
Cloves
Cinnamon Sticks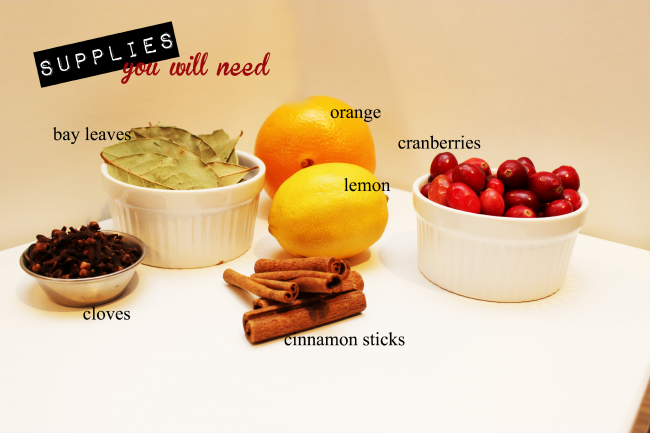 The best thing about this potpourri is that you can mix and match it to fit your needs. If you have everything but the cranberries, don't fret! Just add the remaining ingredients! Don't have a pantry stocked with bay leaves, that's okay! But, the base of this potpourri is the cloves and the orange. Those should ALWAYS be present in the recipe.
To begin your simmering potpourri, first measure out 4 cups of water and add it to a deep pot.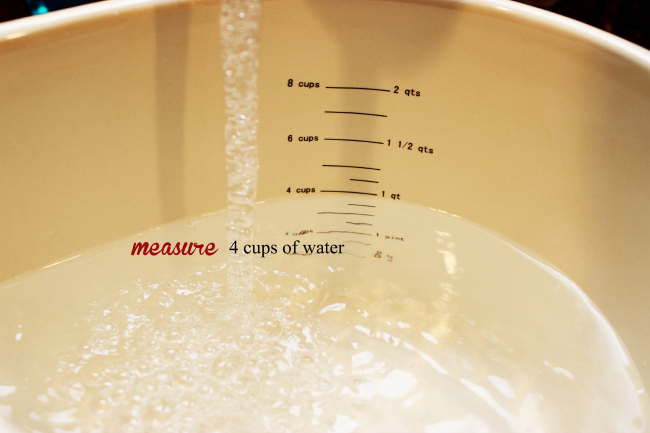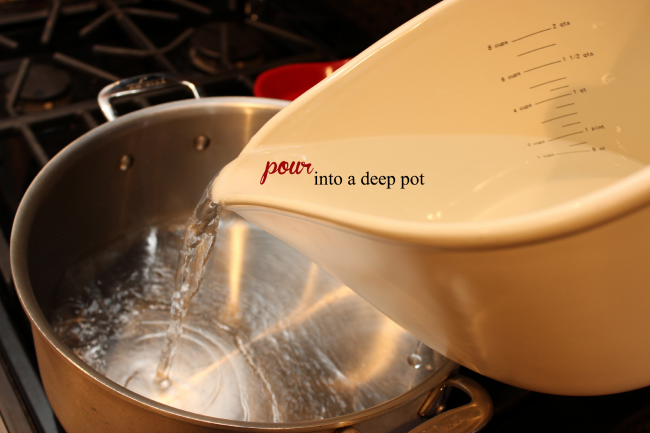 Next, add the cinnamon sticks. You can use as many as you like. The more, the better in my opinion! For this batch, I added 5.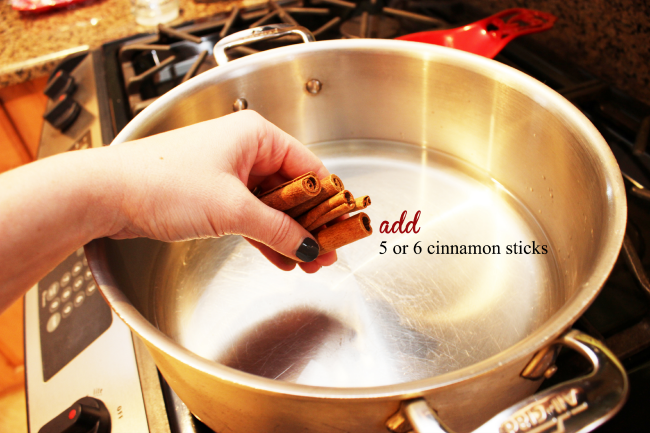 Then, add the bay leaves. Again, add what you have on hand. If you have 2, toss them in! This time around, I added 4.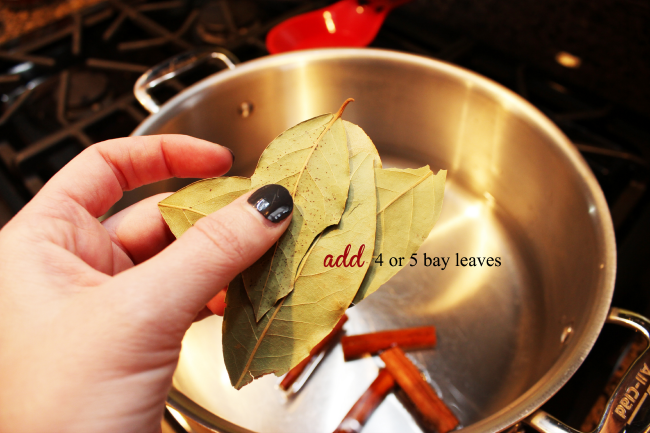 Next, add the cranberries. I added ½ cup.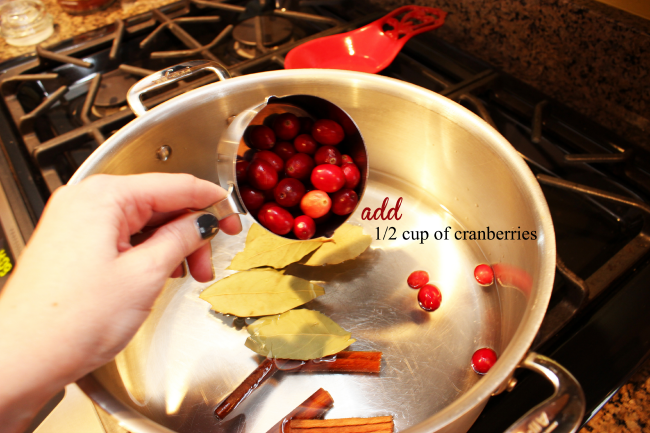 My favorite! The cloves are added next. They add the perfect touch of spicy goodness. For this batch, I added 2 tablespoons. If you want a more clove enhanced scent, feel free to add more.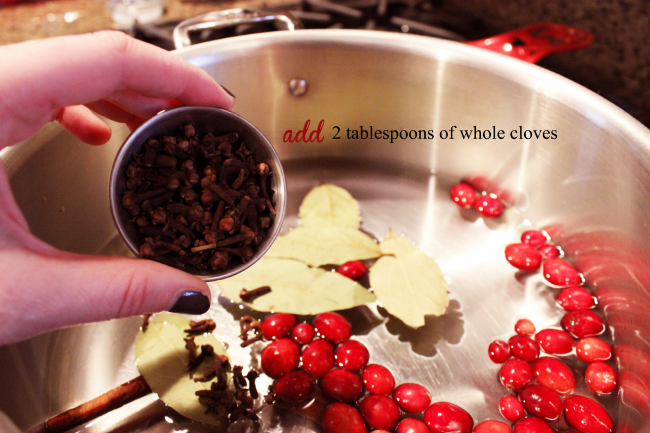 Then, add your citrus. Slice up an orange and a lemon and toss them into the pot. This adds a fresh smell to your simmering potpourri.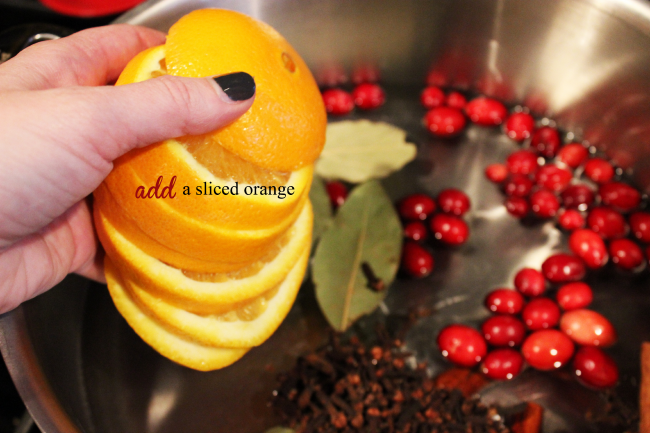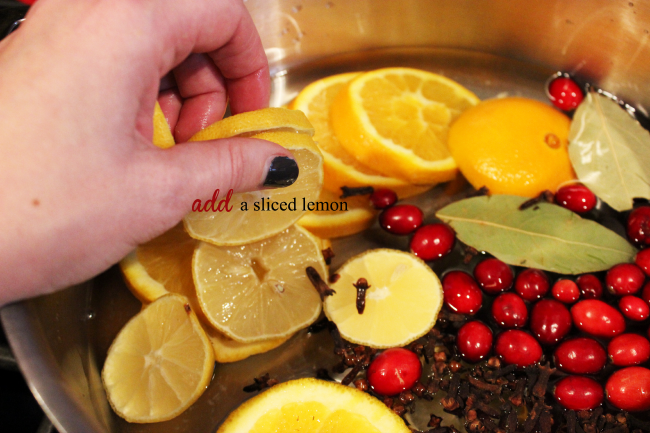 That's it! Set your burner to low and allow it to simmer.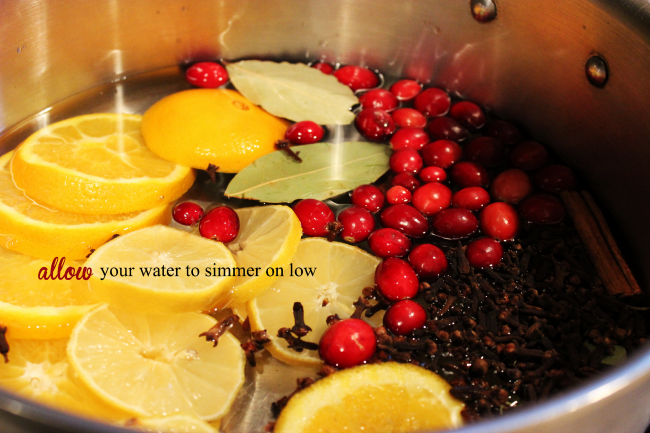 Add water as necessary. This homemade simmering potpourri should last all day.
Enjoy!