This post may contain affiliate links which may give us a commission at no additional cost to you. As an Amazon Associate we earn from qualifying purchases.
As much as I love creating dip-pen calligraphy, it can be kind of a pain to lug all of the supplies with you if you want to create calligraphy somewhere other than home. Enter: fake calligraphy (AKA cheater calligraphy or faux calligraphy).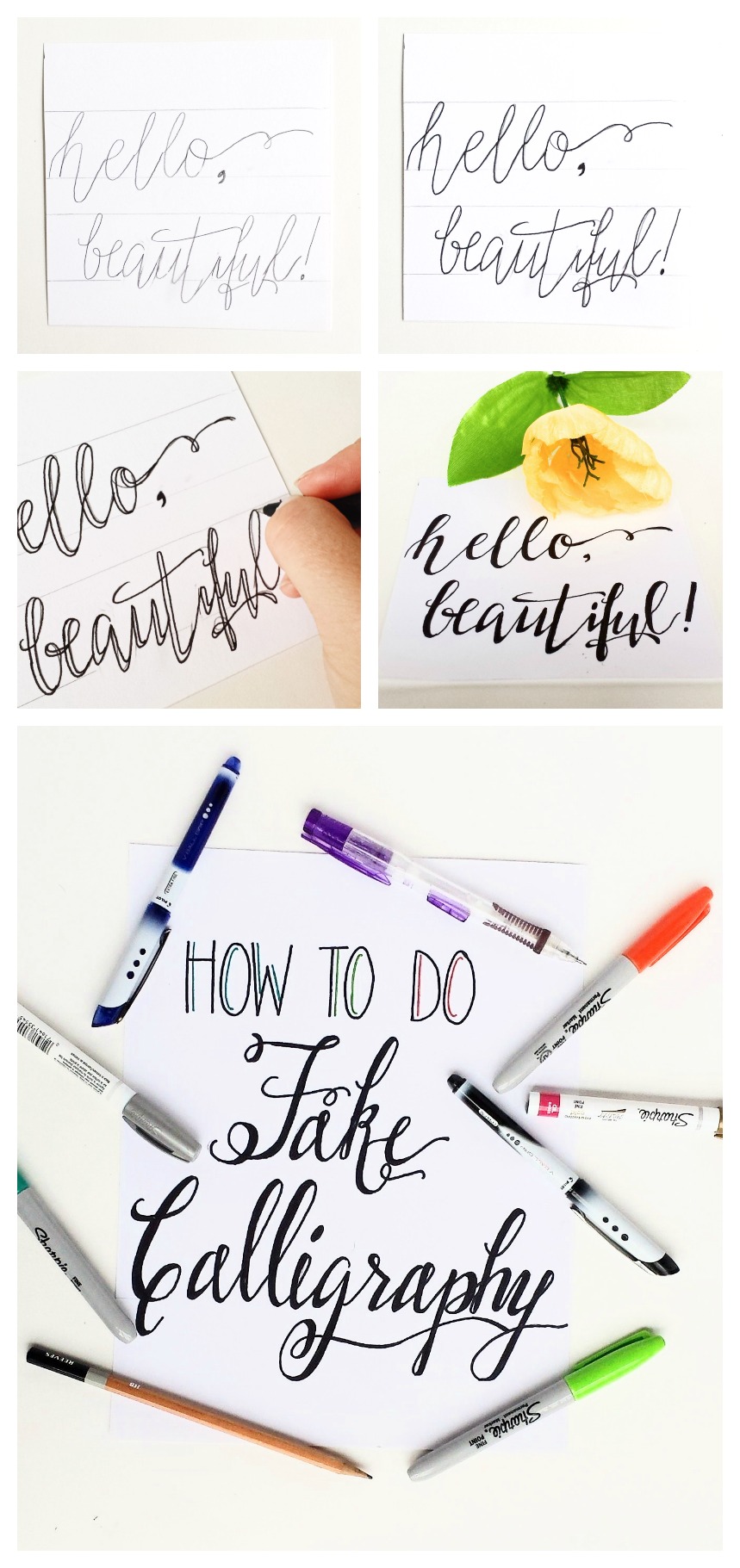 How To Do Fake Calligraphy
The nice thing about fake calligraphy is that you probably have all of the tools already. Pretty much any writing instrument can be used to create faux calligraphy, though some are suited better to certain styles, sizes, or fonts than others. Note: this post contains affiliate links which give us a commission at no additional cost to you
In my opinion, the best tool to start with is a rollerball or gel pen because it's easy to control and gives a nice, fine line. I used a Pilot extra-fine roller ball pen because I already had it on hand.
The first thing that you'll want to do is write your phrase in a nice cursive font. To keep your writing straight and even, you may want to create guidelines. I darkened my lines using a photo editor, but you'll want to keep your lines fairly light so they don't leave marks when you erase them. Leave some space between your letters because your lines will eventually become thicker.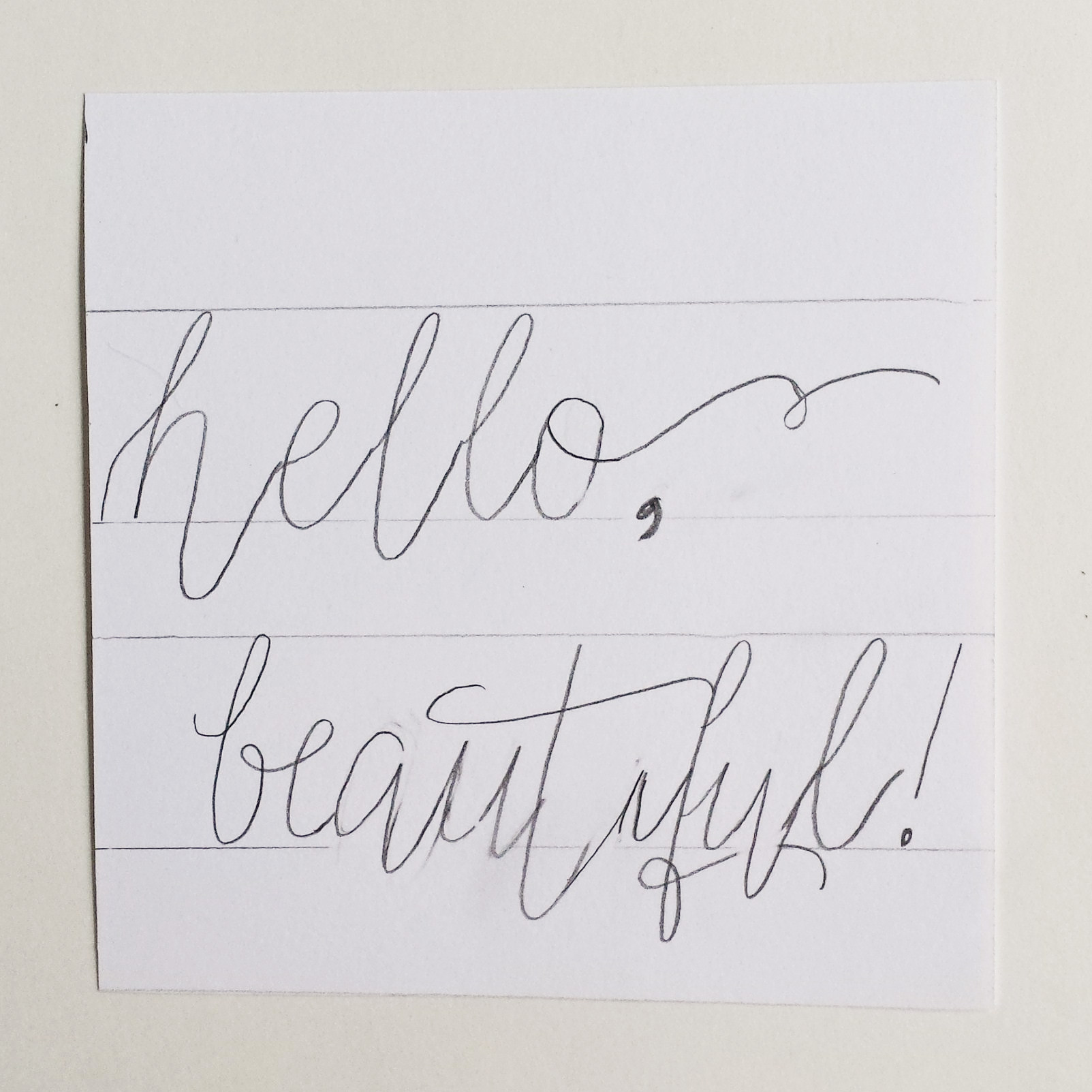 Next, trace over your letters with your pen. Pay attention to how your pen moves on the paper: When does it move up? When does it move down? This will be important in the next step.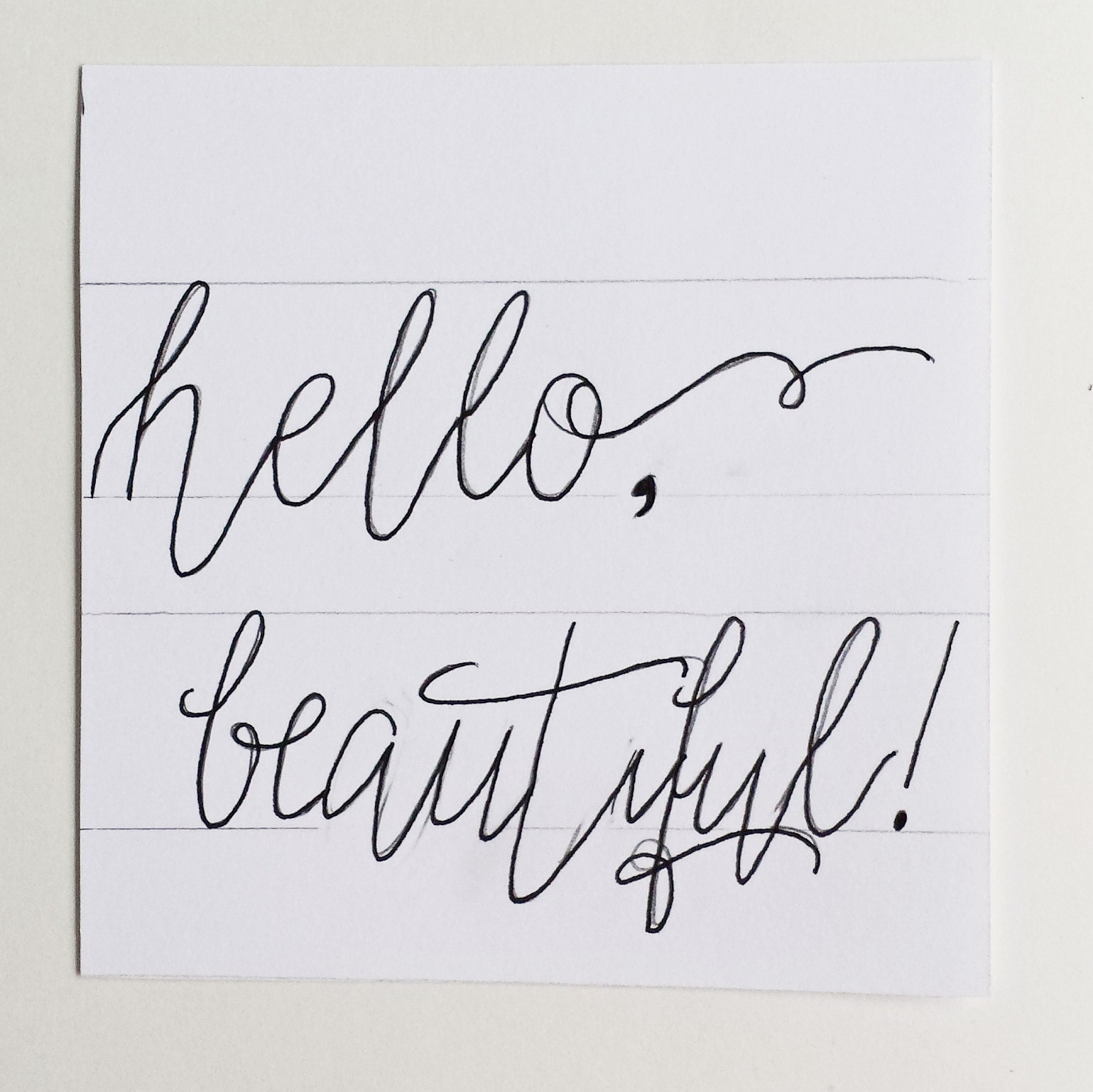 Did you pay attention to your upstrokes and downstrokes? Great! Now you'll want to thicken your downstrokes by drawing a line parallel to your downstrokes. Curve your thick line on the beginning and end of your stroke so that it blends with your original lines. I tend to put my thickening lines on the left side unless there isn't room.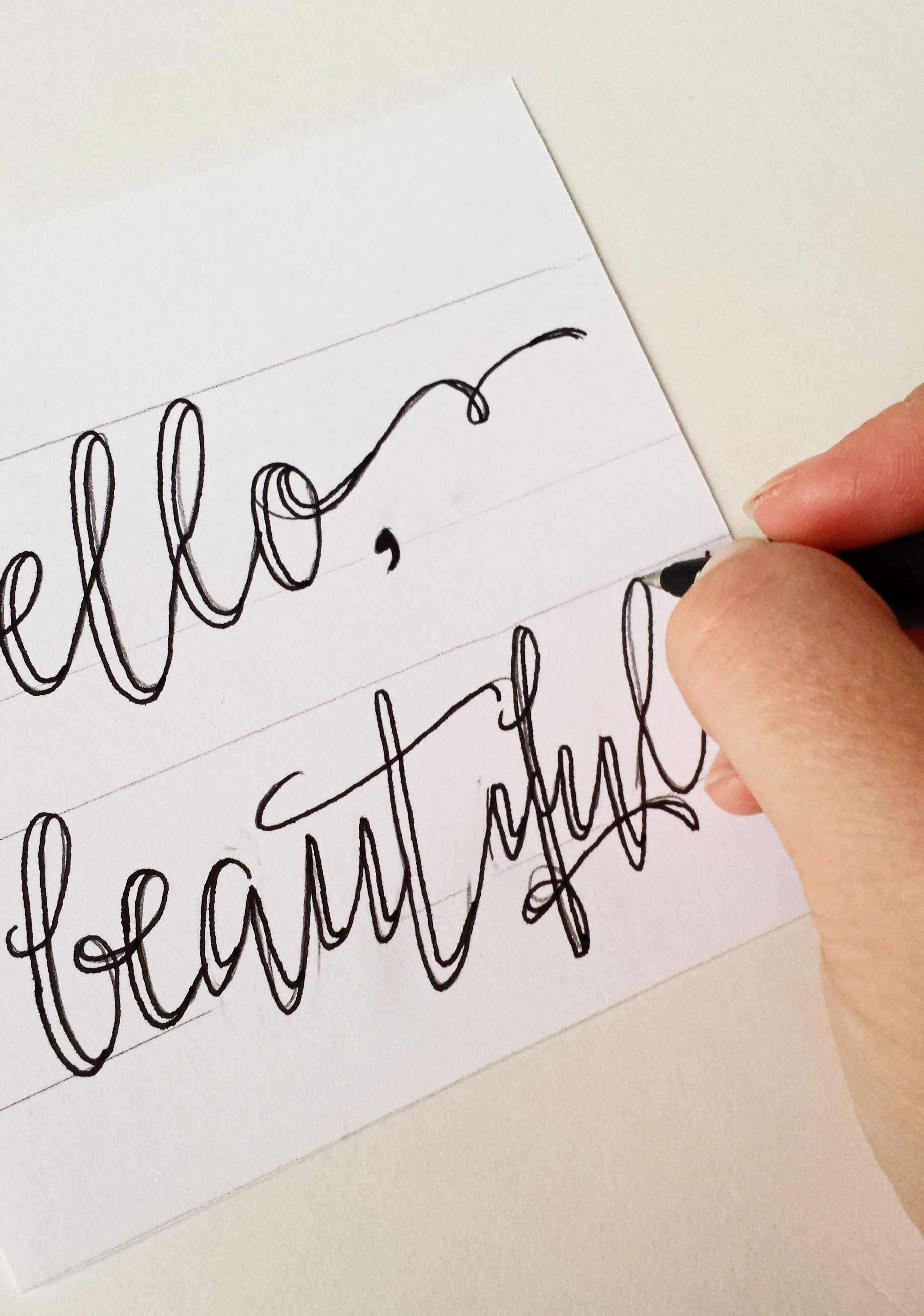 Now color in the thick lines that you made.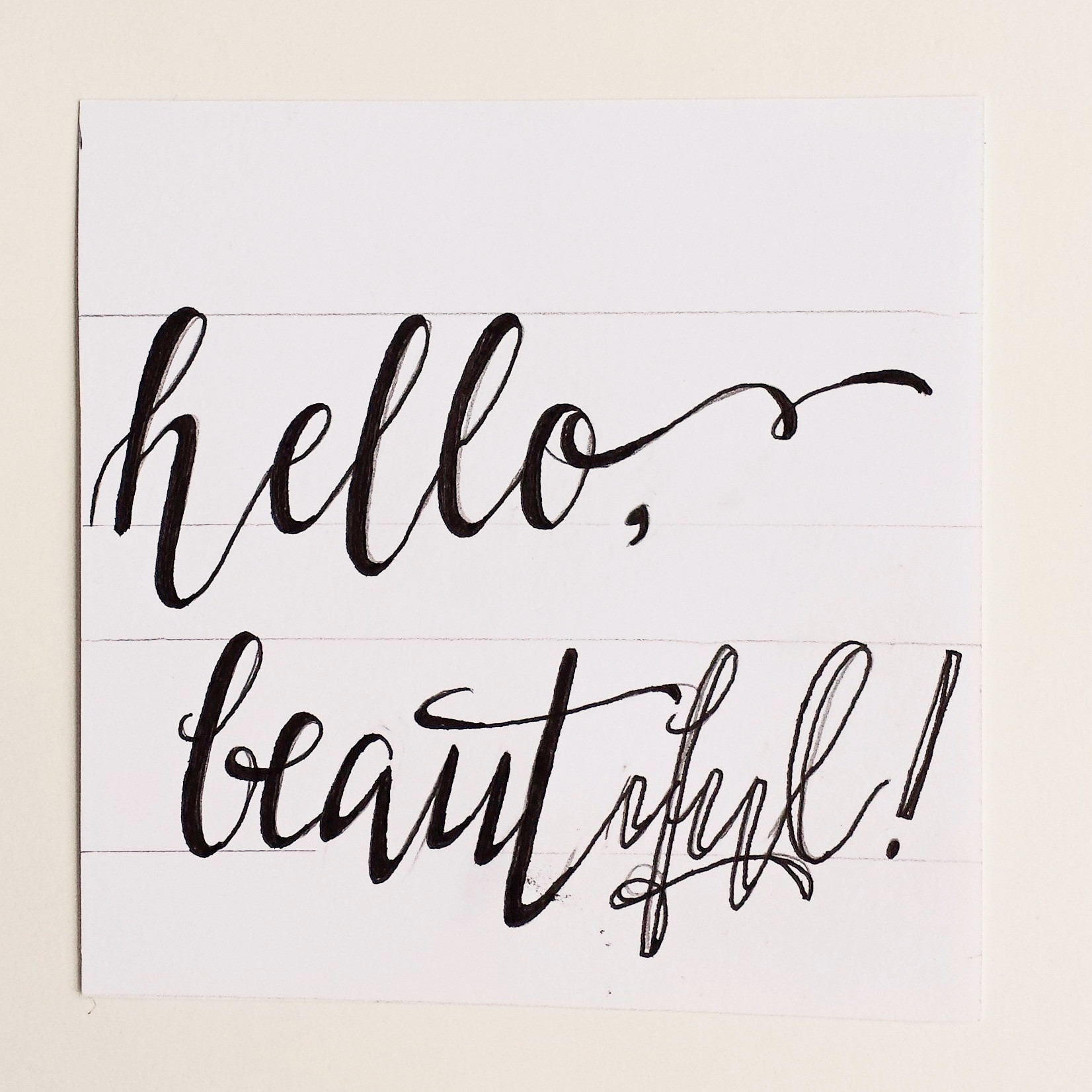 Wait at least a half an hour, then erase the guidelines. Voila!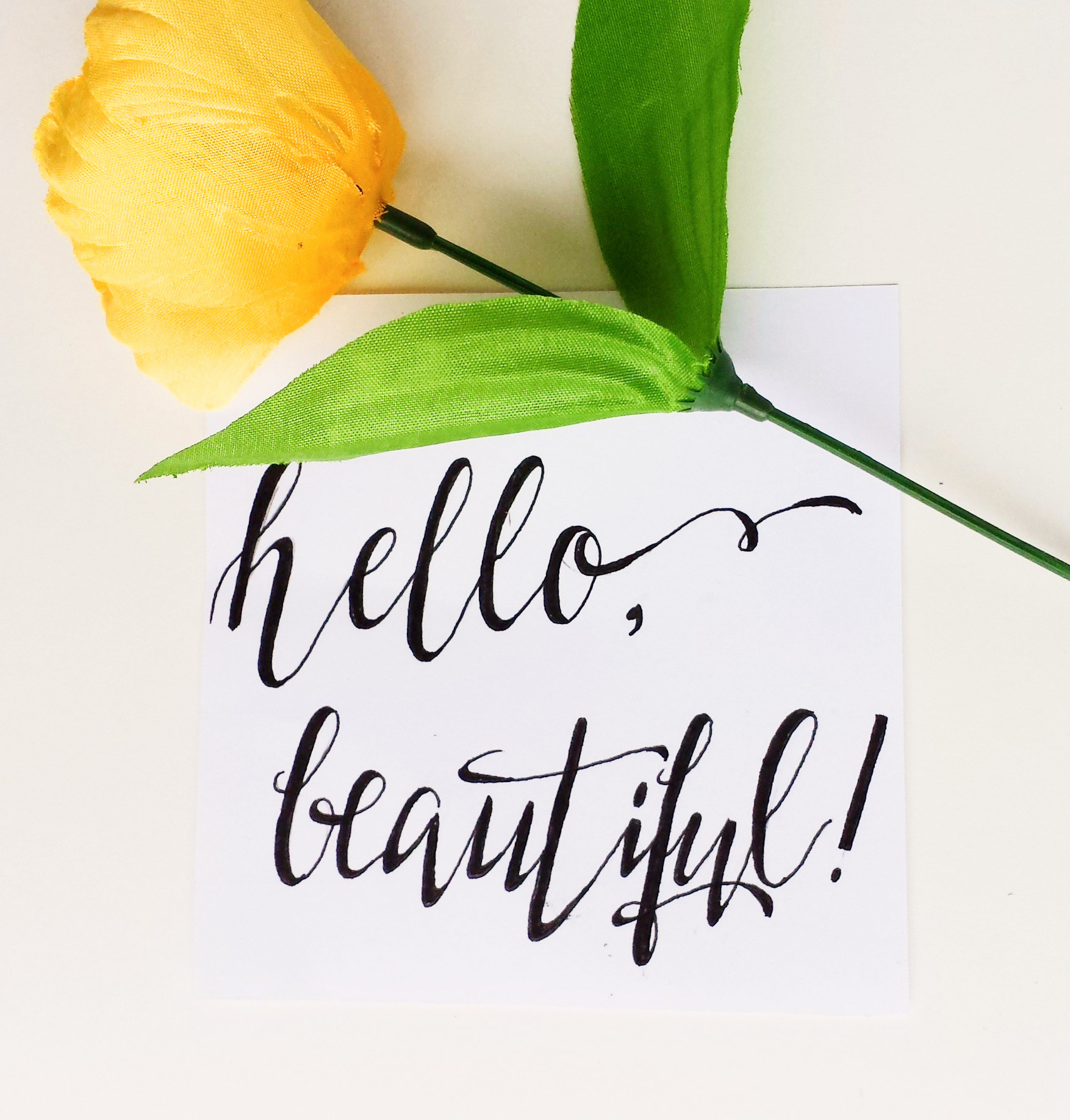 Variations Of Fake Calligraphy
There are several things you can do to vary your faux calligraphy. 
Here are a few I've tried (though I'm sure there's many, many more).
Use Markers
Though using Sharpies or other markers will not get you as fine of a line as using a pen, Sharpies can create a beautiful effect because of their colors. I would recommend using this with large fonts and make sure letters have a good amount of space between them.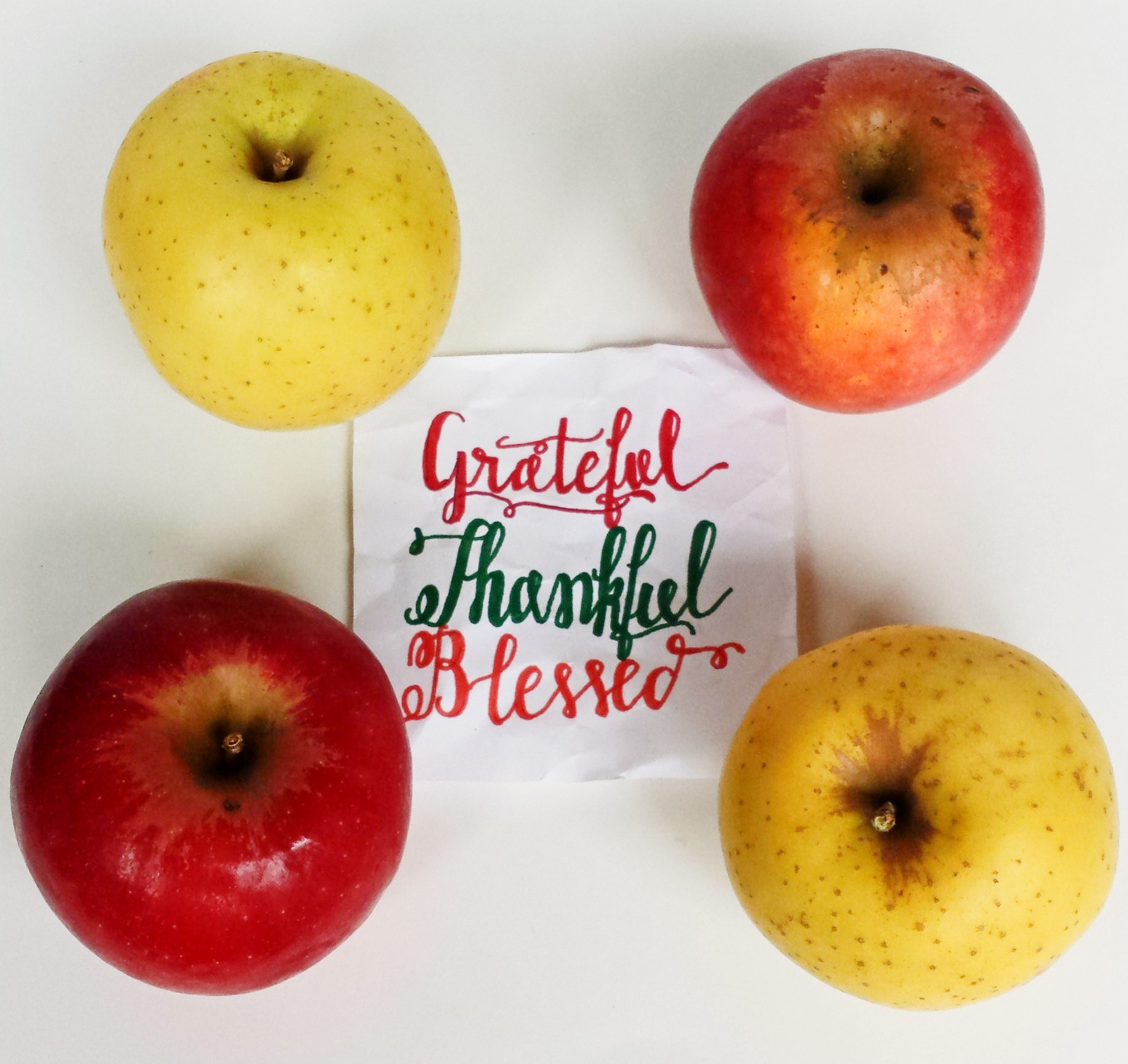 You can see in the picture above that the letters look a little cramped. A bigger font and wider spacing would have created a looser look.
Vary the Size of Your Words
When creating guidelines, you can create some of them smaller or larger than others to give emphasis to words and create visual contrast.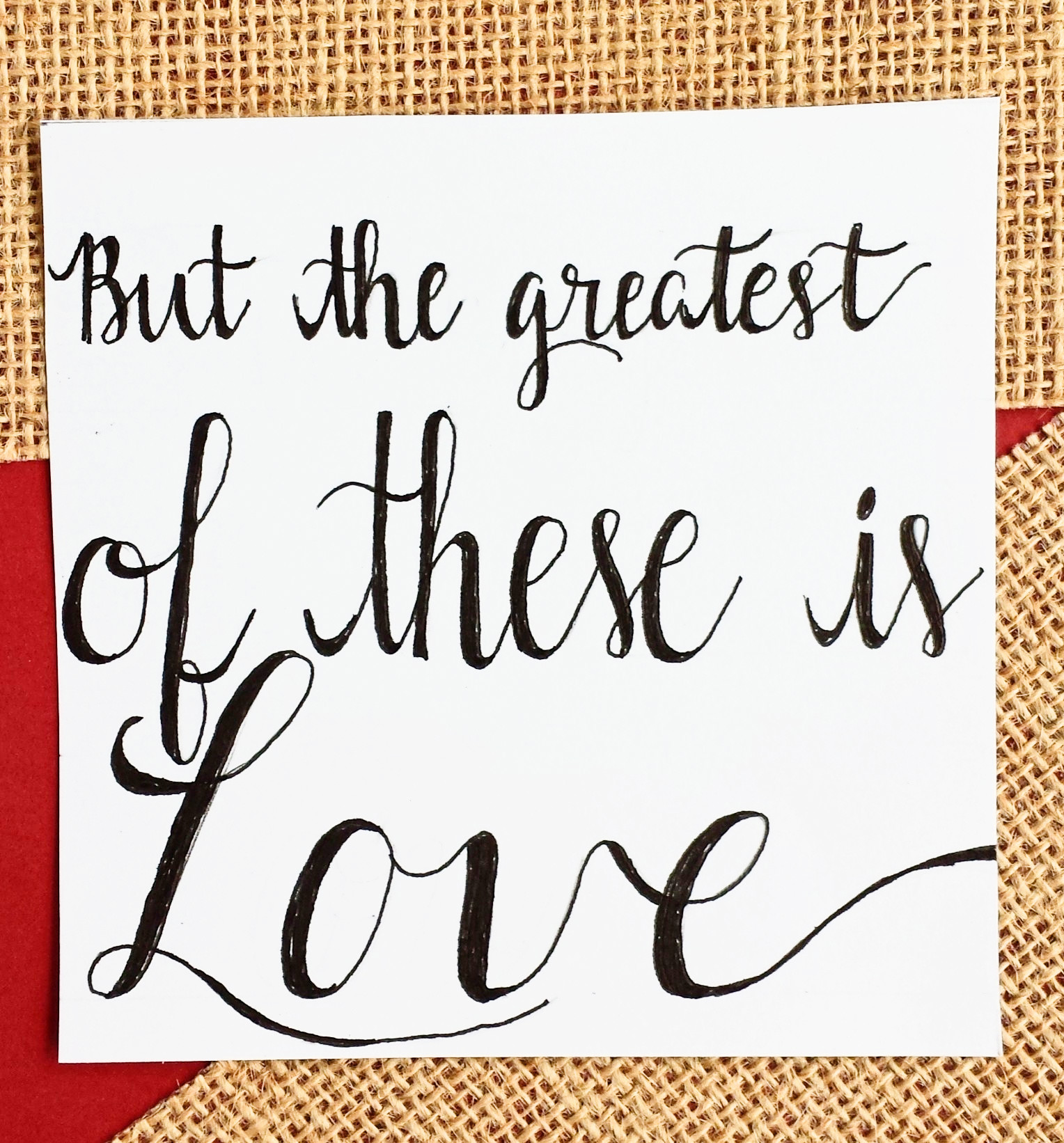 The word I wanted to accent was "love". You can see I made it larger. When you use different sizes, you have two options. You can make the downstroke lines the same size no matter the size of the letter or you can create thicker downstrokes for bigger letters (as I have done above).
Mixing Script Fonts with Print Fonts
To add interest to your work, mix cursive fonts with print fonts.
Or you could do double cheater calligraphy: Find a script font that you like on your computer, print it out, trace it, and add thick downstroke lines to make it into fake calligraphy. Go ahead, I won't tell.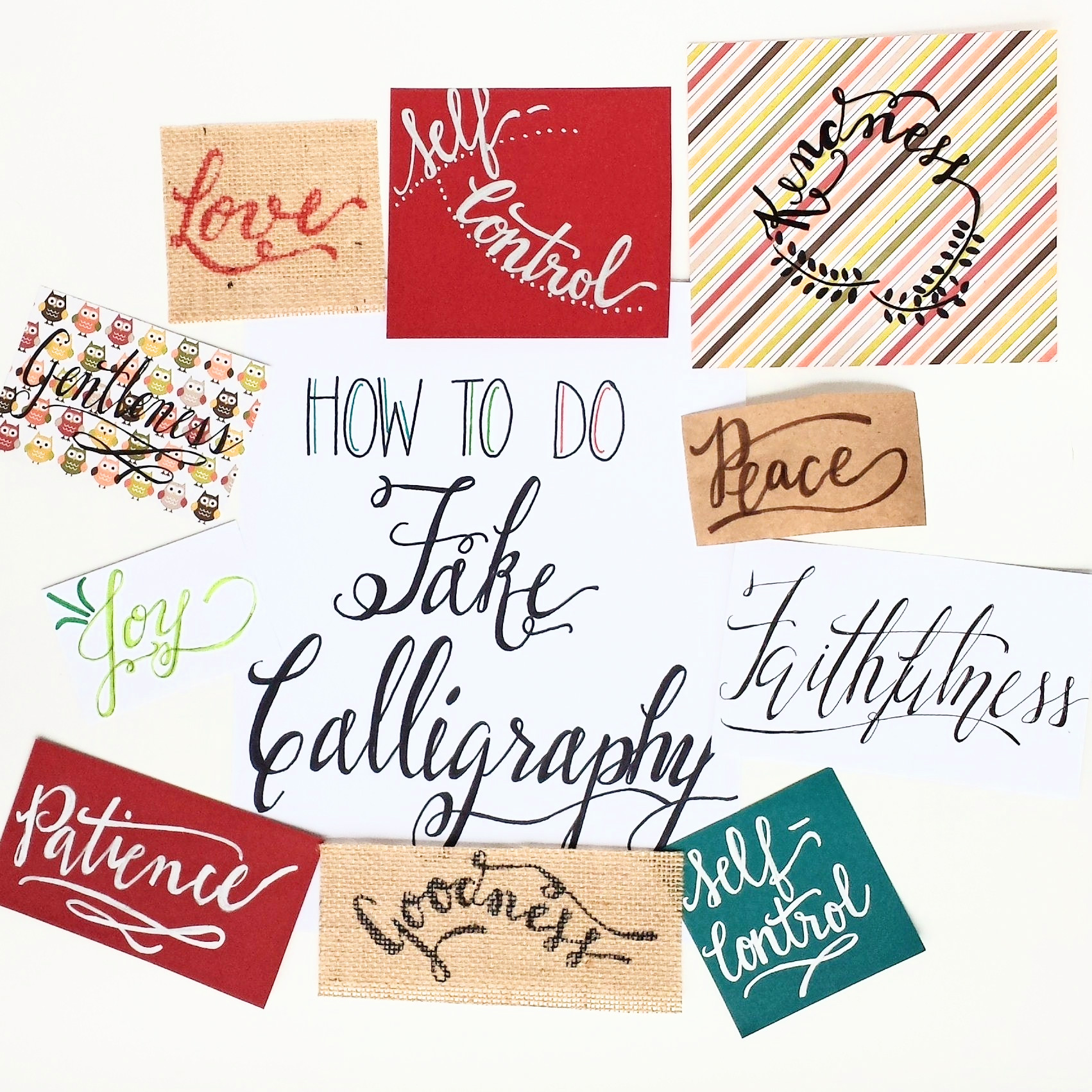 Whatever you choose to do with modern calligraphy, it can be a beautiful option to ease into calligraphy or just make beautiful handlettering projects.
If you'd like to take the leap into dip pen calligraphy, check out my series:
Author Bio: Elizabeth
Elizabeth blogs at Destination Decoration, a place for budding and established DIY'ers to learn a little, share a little, and craft a lot. She is a firm believer in making mistakes, making messes, and making beautiful projects. She spends her days writing, crafting, and spending time with her husband. Find Elizabeth on Twitter @DestinationDec2 and on Pinterest.