This post may contain affiliate links which may give us a commission at no additional cost to you. As an Amazon Associate we earn from qualifying purchases.
Nothing says summer better than late nights outside. Embrace the summer season by throwing your own backyard movie night! This is the best of easy party ideas (and with fantastic weather at the ready you could probably use a little easy in your life).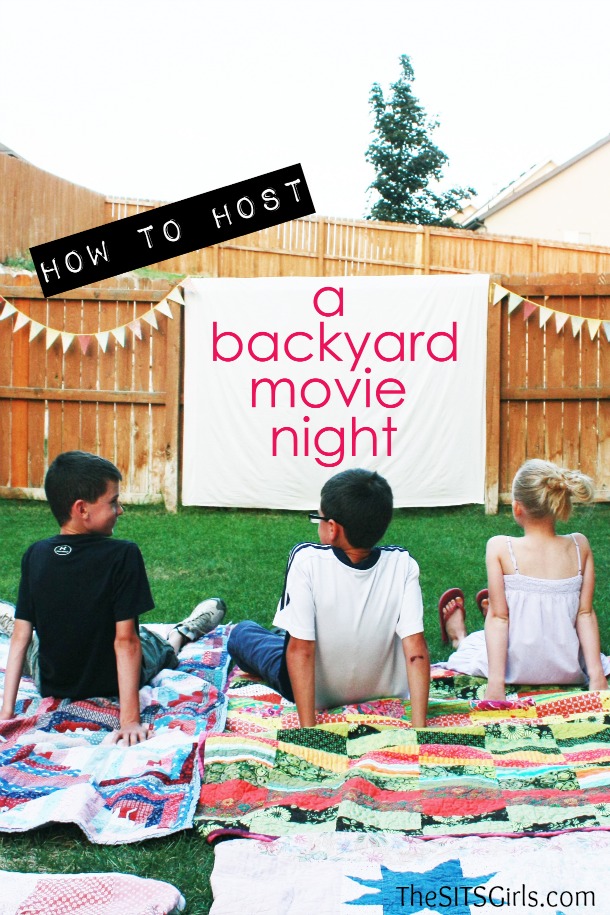 How to Host a Backyard Movie Night
Hosting a backyard movie night is not as tricky as you might think it is!  With a little imagination, a few treasured guests, and a warm summer evening, you have the perfect set up for a night to remember!
Today, I'm laying out a few simple ideas to get your very own movie night rolling.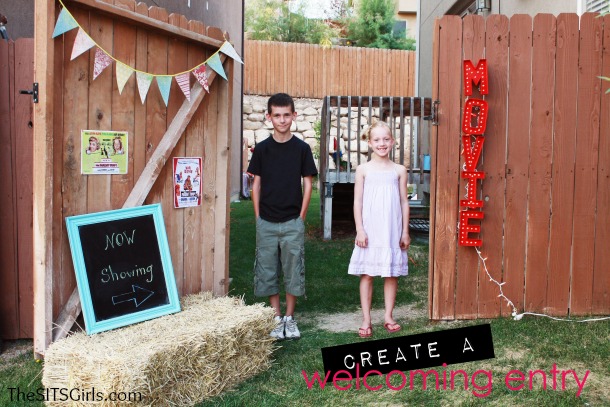 Greet your guests by creating a welcoming entry to your backyard movie night.  I used my light up DIY marquee sign that I created last week, some homemade bunting, a chalkboard, and some vintage movie posters.  I propped my back gate open with a bale of hay so that my guests would have no trouble finding their way to the festivities.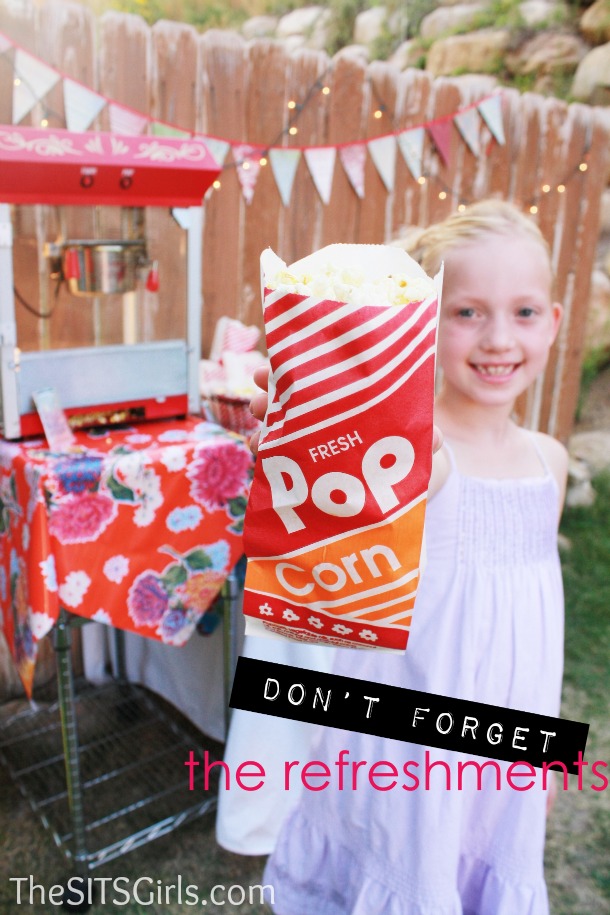 One of my favorite parts about watching a movie is the food at goes along with it!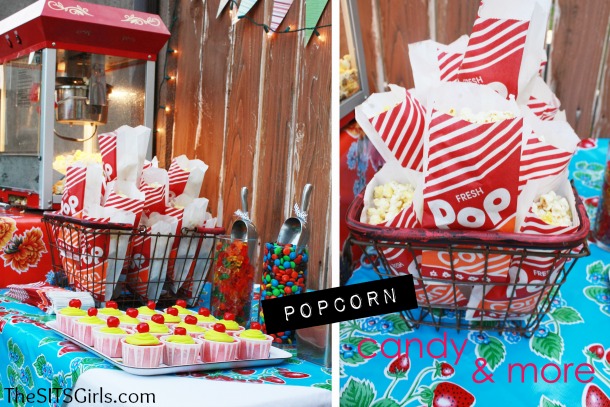 I set up a refreshment table just inside the gate, with easy access for my guests to grab their treats before finding their seat.  I made cherry limeade cupcakes ahead of time, and set them out with a few candies and some popcorn.  I am so lucky to have a friend who owns a fancy popcorn machine! It was the perfect touch to the refreshment table!  (And, it had a nice warm glow in the evening darkness.)  I also had a metal tub filled with ice and lots of cold beverages.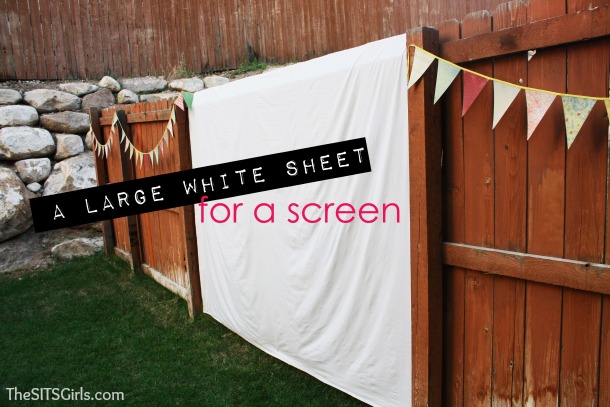 Your ironing skills will come in handy for your movie screen!  Any light colored, or white sheet will do!  I just thumb-tacked mine up to our side gate.  It was perfect!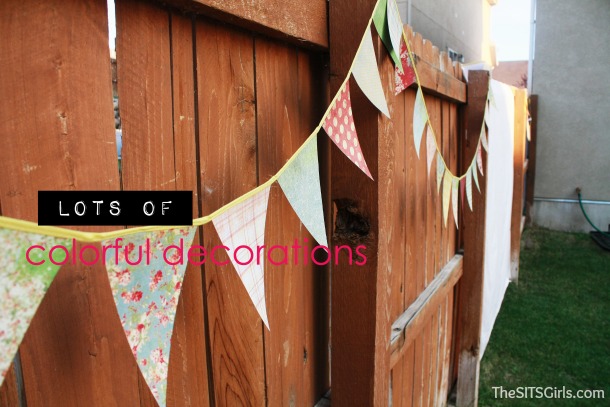 I went bunting crazy for my movie night!  I bought a large pad of scrapbook paper, and yards of bias tape and spent 3 hours cutting and sewing.  It was the perfect touch, and set a fun mood for our evening.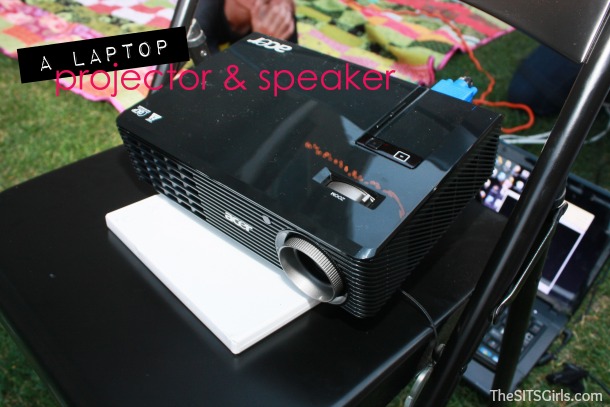 Your must have item to host your own backyard movie night is a laptop, projector, and a speaker.  We propped ours up on a folding chair, and it worked perfectly!  Pick a movie that fits your audience, and test out your set up a few times before the big night!  You don't want to have technical difficulties pop up in the middle of your movie!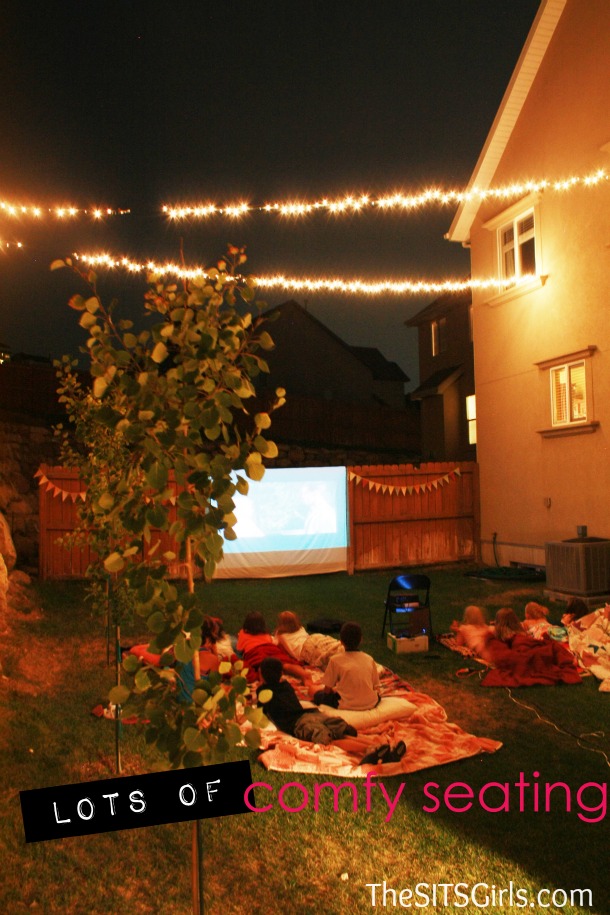 Last but not least, provide your guests with lots of comfy blankets and pillows to stretch out with.  If you anticipate a chilly evening, prepare your guests by warning them in the invite to bring a small jacket or a blanket to wrap up in.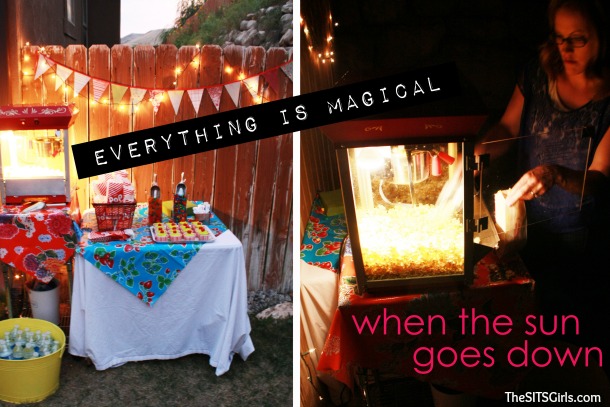 When the sun goes down, the magic begins!  As twinkle lights glow in the darkness, every one cozies up for an enchanted evening under the stars.  This is a summer adventure no one will ever forget!
Feeling Inspired? Keep Reading!
If you enjoyed this post on how to host a backyard movie night, keep reading. We have more for you! Or head over to our DIY Pinterest board for more inspiration.