This post may contain affiliate links which may give us a commission at no additional cost to you. As an Amazon Associate we earn from qualifying purchases.
Decorating with burlap is all the rage right now.  But, are you unsure of how to slip a little bit of burlap love into your home décor?  This outdoor burlap pillow is sure to please!  Using a bit of paint, you can add a monogram or other design and in a snap you have instant decorating heaven!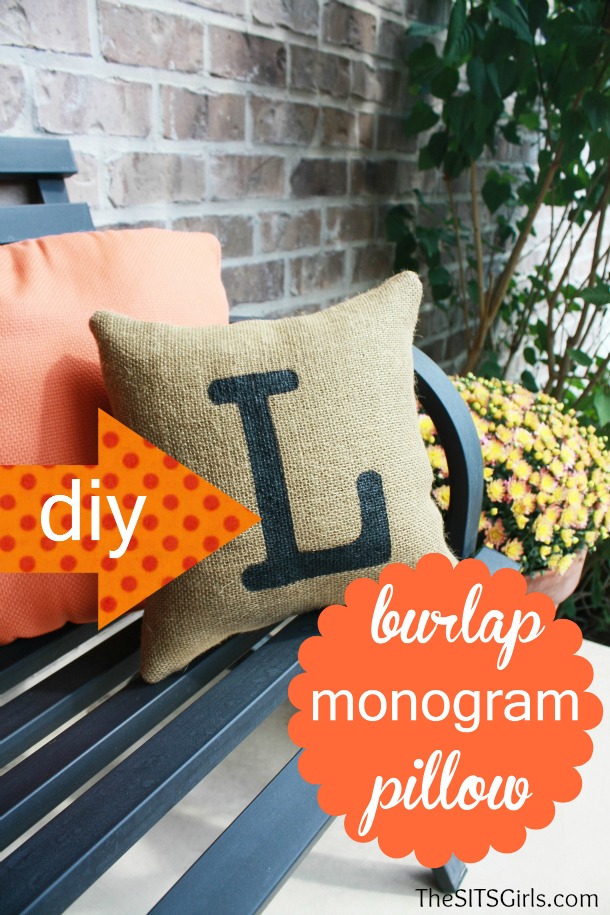 How to Make a DIY Burlap Pillow
Making this burlap monogram pillow is easy!  Just make sure that you have these easy-to-find supplies handy.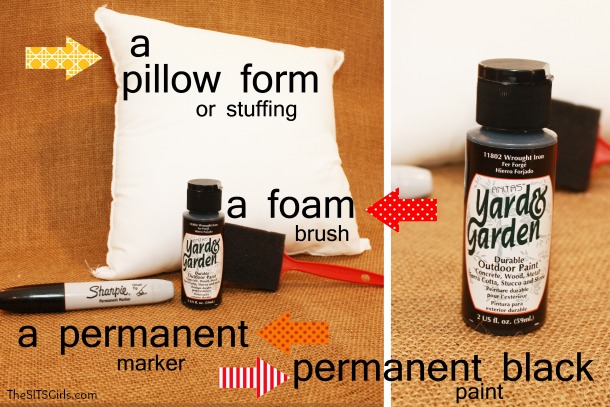 When I choose paint, I went with a permanent variety that was sure to last through rain, sun, and snow since I wanted to put my pillow outside.
To begin, make sure your burlap is folded in half, so that you can work with two layers at once.  Burlap is a loosely woven fabric, so by folding it over, it minimize any holes that you could see right through!  Pin your burlap layers together, so that when you paint, you don't have to worry about slippage.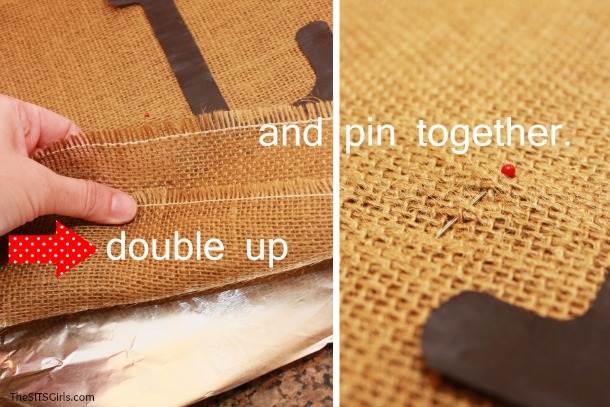 Next, prep your surface for painting, and make sure you have tin foil, plastic, or some other workable surface underneath your burlap.  The paint will seep through, so protect your work surface!
Trace your initial or design using the permanent marker.  I just used my computer and printer to print out a letter to use as my stencil.  You could buy letter stencils or even freehand a design as well.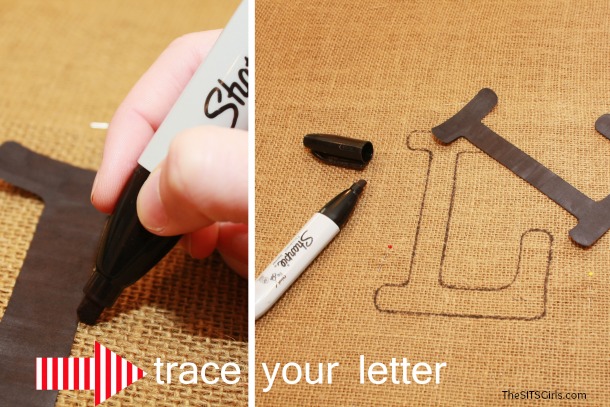 Using your black paint, carefully paint within the lines of your letter or design.  Make sure that you get enough paint on the burlap to saturate both layers.  You can use a smaller paint brush to reach in any intricate spaces.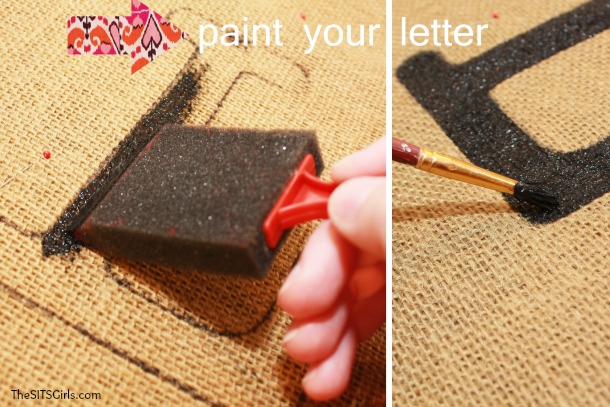 Allow plenty of time for your design to dry.  I took mine outside and let the warm sun beat on it for about 30 minutes, and it was good to go!  Do not attempt to sew your pillow without letting it dry!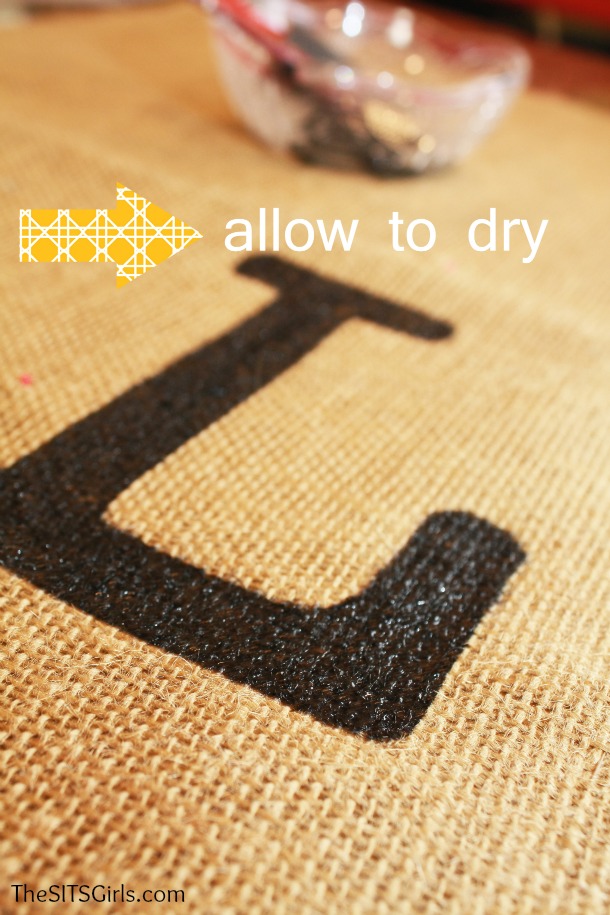 While your pillow is drying, measure your pillow form.  Then, measure your design to find the middle of the pillow.  Using your design as a guide, measure out where to cut your burlap.  You want your burlap to be a bit snug after it is sewn.  My pillow was 12 inches by 12 inches, so I measured out 12 inches (6 inches on each side of the middle point) and then added a bit for salvage.   The measured size of my burlap after cutting (but before sewing) was 12 and ½ inches by 12 and ½ inches square.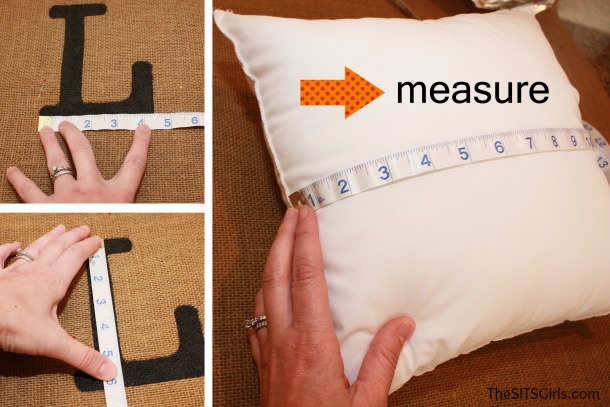 Cut both a top and a bottom to your burlap pillow.  Your top should be the 2 layers that you pinned and painted already, and your bottom should also be two layers.  I cut my top first and then used it to trace out my bottom.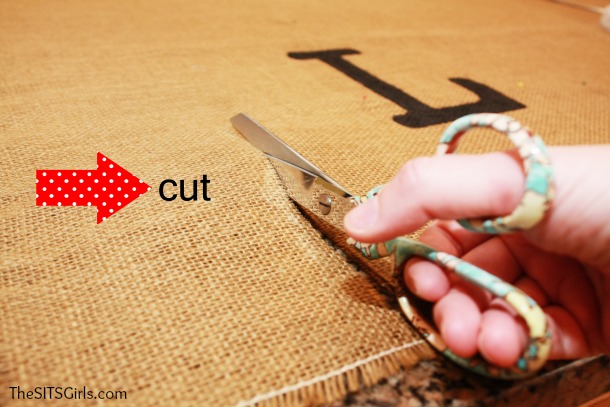 Place your painted layers face down on top of your bottom layers as to make a burlap sandwich.  Next, pin all 4 layers together so that your burlap pillow is easy to handle and the layers do not slip around when you are sewing.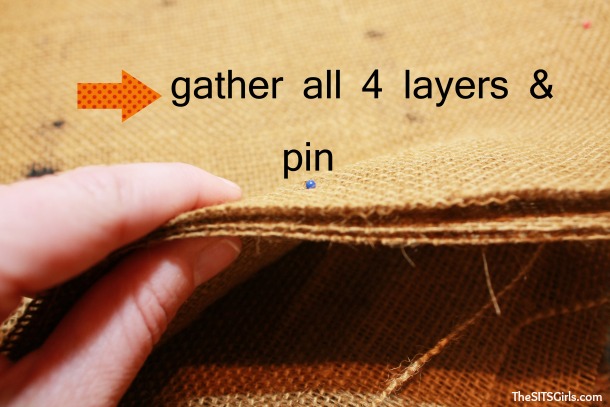 Sew 3 of the edges, keeping the fourth edge open for stuffing.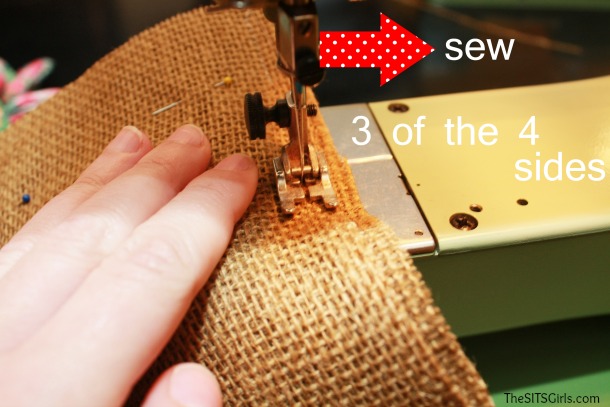 Trim your corners, remove your pins, and flip your pillow inside out to reveal your painted design.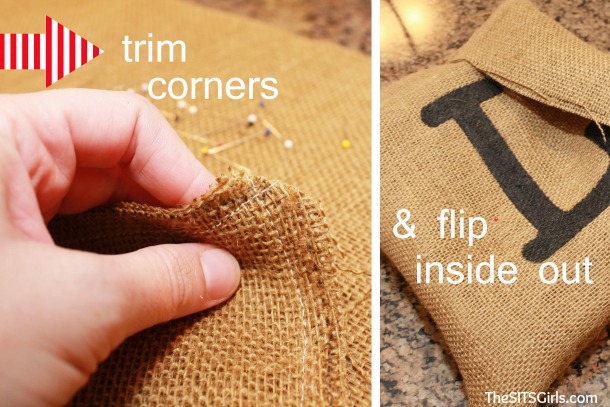 Slip your burlap over your pillow form and make sure it is tucked inside nice and snug!  Fold over your edges and sew up the slack.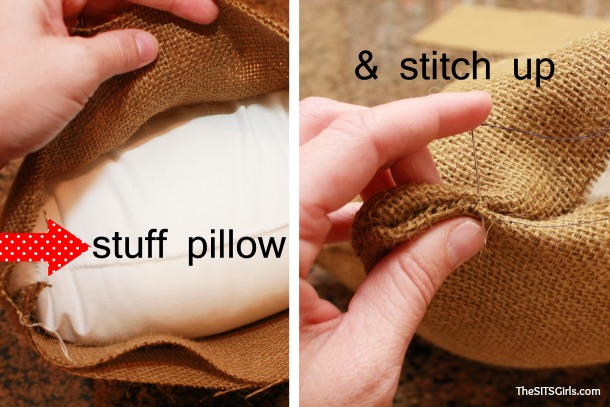 You are finished!  Proudly display your pillow anywhere and enhance your décor with a pop of fashionable burlap!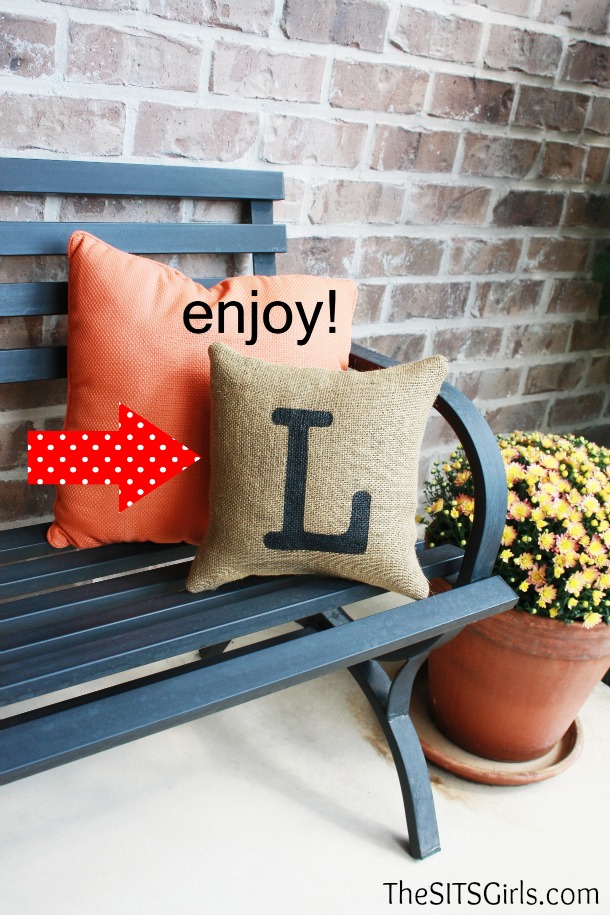 Feeling Inspired? Keep Reading!
We got plenty more DIY tips and tutorials to inspire your home decor. Click through the below links or head over to our Crafty Eye Candy Pinterest page to learn more.