This post may contain affiliate links which may give us a commission at no additional cost to you. As an Amazon Associate we earn from qualifying purchases.
Using a banner to make a statement is all the rage these days!  I love using banners and bunting for holidays and special occasions, but I hate constantly changing it out and keeping track of my collection.  What if you had a banner that you could use for all occasions?!  A chalkboard banner can be used and re-used for anything you can dream up, as long as you have a piece of chalk to guide the way!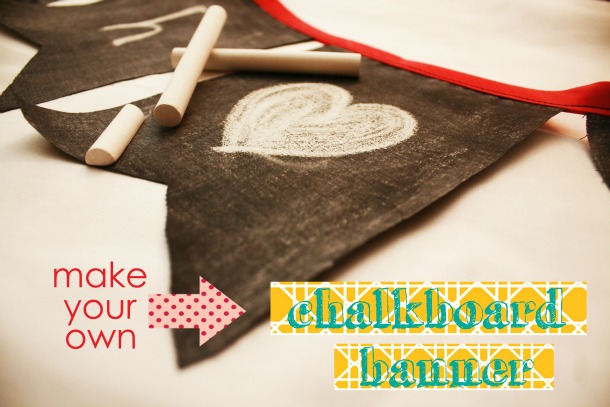 How to Make A Chalkboard Banner
Making a versatile chalkboard banner is easy!
All you will need is:
a half yard of muslin fabric
a package of bias tape (at least 3 yards long)
chalkboard paint
a foam brush
cardboard and a pencil (to use as a stencil)
wax paper (or other non-stick surface to paint on)
a sewing machine
chalk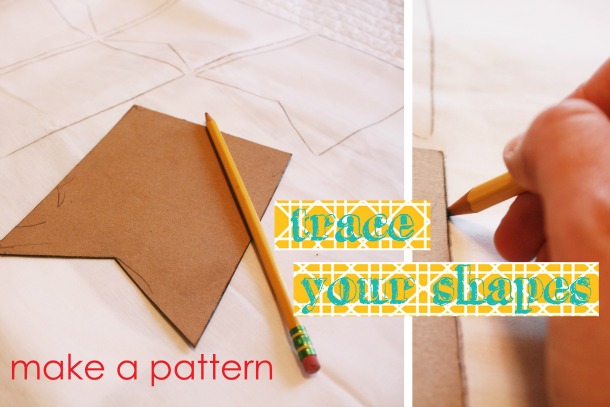 To begin, decide the shape and size of your pennants on your banner.  I decided on a rectangle flag-like shape with a cut dovetail end.  Next, using the cardboard cut out a template to trace your pennants.  This template will keep your pennants a uniform size and make your banner look nice and neat.  You will need to decide how many pennants you want to complete your banner.  I went with fifteen, just enough to write almost anything my heart desires!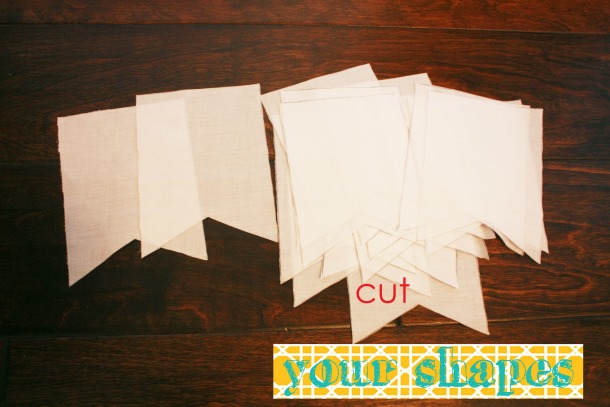 Lay your muslin out on a flat surface, and use your template to trace your shapes.  After tracing, cut out your pennants.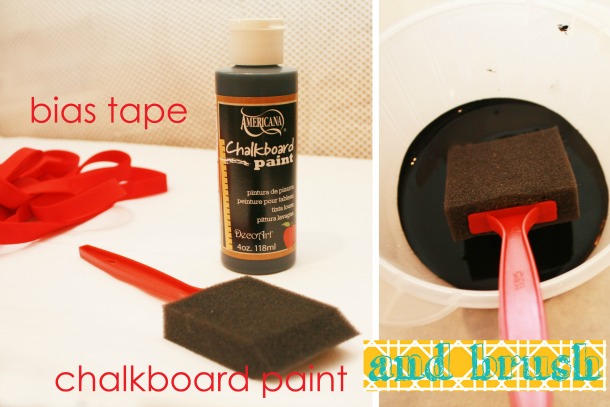 Before painting, prep your surface with a non-stick surface such as wax paper or tin foil.  Do not use newspaper or regular paper, the paint will stick to it as it dries!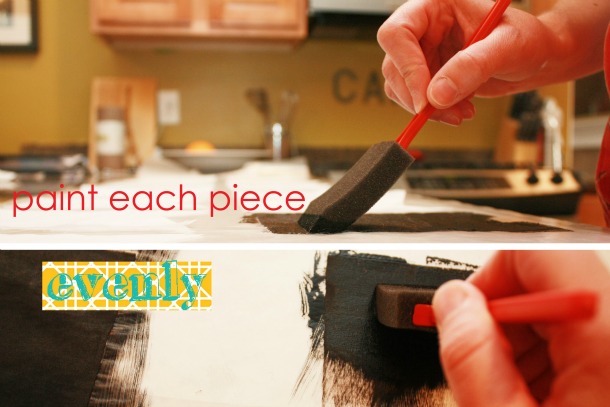 Lay your pennants out, and using the foam brush, paint your pennants using even strokes.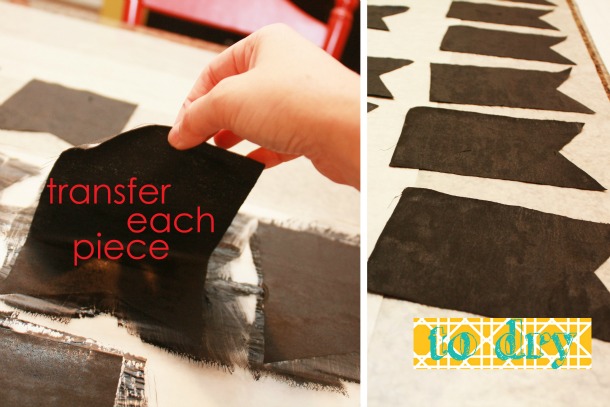 After you are done painting, prepare another non-stick surface for your pennants, and transfer them over.  For the next 30 minutes, flip your pennants 2 or 3 times to dry evenly and without wrinkling.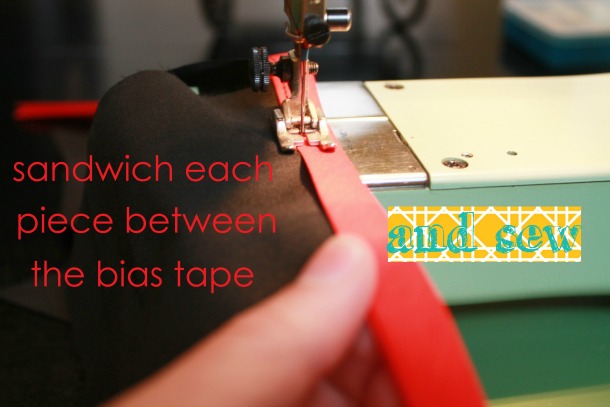 Once your pennants have dried, sandwich them between the bias tape and sew them into the banner.  Keep in mind the even spacing between the pennants while sewing!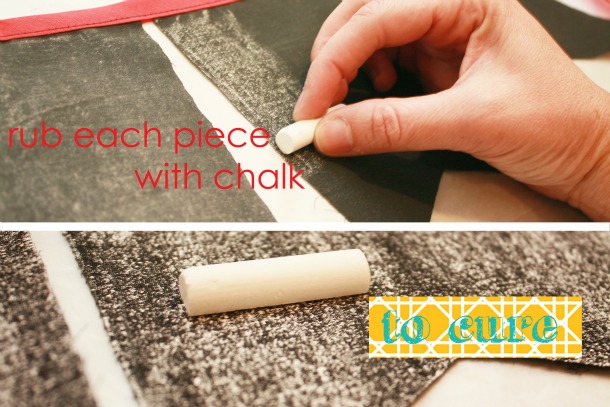 To cure the chalkboard paint, rub your pennants with the flat side of a piece of chalk.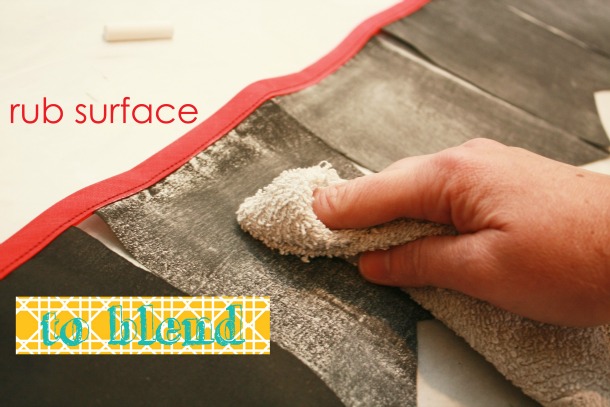 Then, using a damp cloth, rub each pennant to blend in the chalk.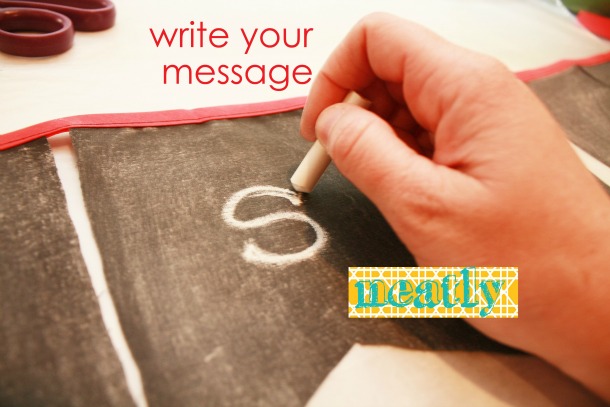 Now, the fun begins!  Decide on your latest celebration, and using your chalk, write away!  Use your imagination!  Doodle, draw, go crazy if you want to!  If you change your mind, just use a damp cloth to wipe each pennant clean and start fresh!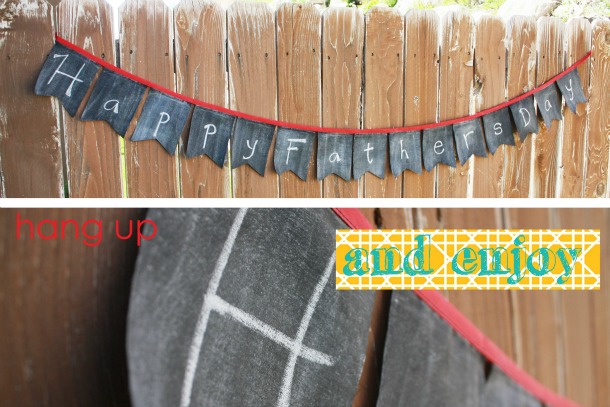 Hang your pennant and enjoy!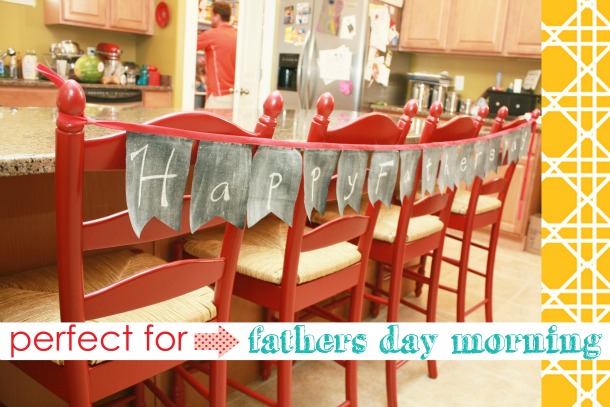 A chalkboard pennant is the perfect way to celebrate Fathers Day!  (or any holiday!)  They are easy to make, and perfect for all occasions!
More DIY Projects Like This One
Does this DIY project have you feeling inspired? Keep reading we have more that we know you'll love.