This post may contain affiliate links which may give us a commission at no additional cost to you. As an Amazon Associate we earn from qualifying purchases.
Spring break has finally arrived in Utah, but alas, it's still snowing outside! Darn it, I had such big plans for our week in the warm sun.
When we lived in Texas, spring would arrive on the coat tails of Valentine's Day, and by March, we had already been to the lake, camping, and walking barefoot through the grass. Today, I am lacing up my snow boots and heading for the sledding hill… but a girl can dream, right?
Maybe when the earth has thawed in a month, I can roll out this recipe — but for now — I am going to have to live vicariously through you! So, I state my plea: if it's warm and sunny where you live, if the sunbeams are pouring through the leafy tree tops, if you are sporting your best pair of flip flops and chugging gallons of fresh lemonade under that joyous springtime sunshine — please make this recipe for homemade sidewalk chalk paint. And, as the balmy breeze blows through your carefree spring hair, think of me. (And, think about how lucky you are!) But, don't even hesitate to enjoy yourself — this recipe is worth its weight in gold! My boys adored it last year. And, they will adore it next month, right?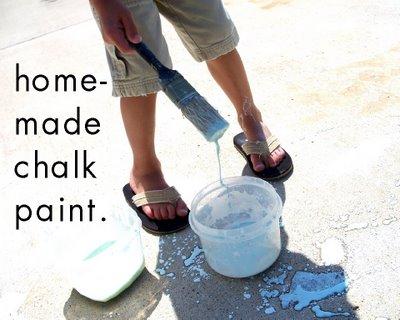 It's easy, easy, easy!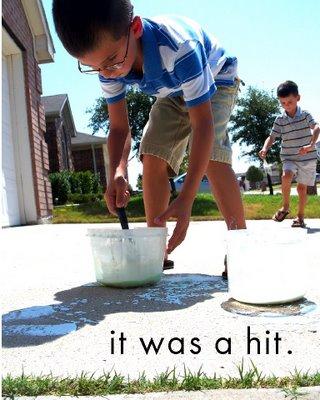 Simply mix equal parts cornstarch to water, and a few drops of food coloring. That's it! Completely safe too… it's just cornstarch.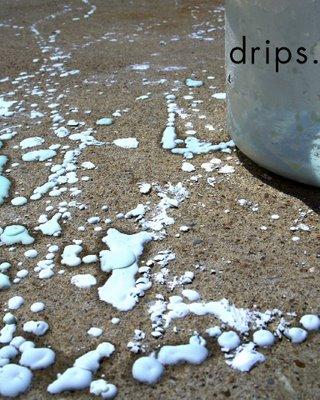 When we made this last year, my boys channeled their inner Van Gogh and went at it for at least 45 minutes.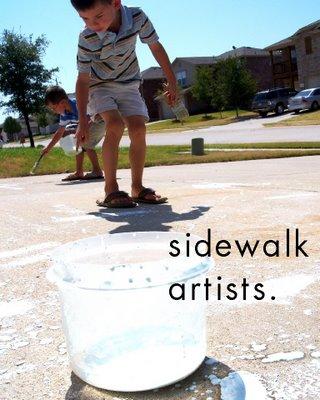 Even better, clean up is a breeze. Just a rinse with the garden hose. Voila! Good as new!