This post may contain affiliate links which may give us a commission at no additional cost to you. As an Amazon Associate we earn from qualifying purchases.
I don't have a ton of space for my home office. In fact, my "office" resides in our guest room. I've learned how to make the best of a small space. There are a few must-haves for my home office space that help keep me a little more focused and sane.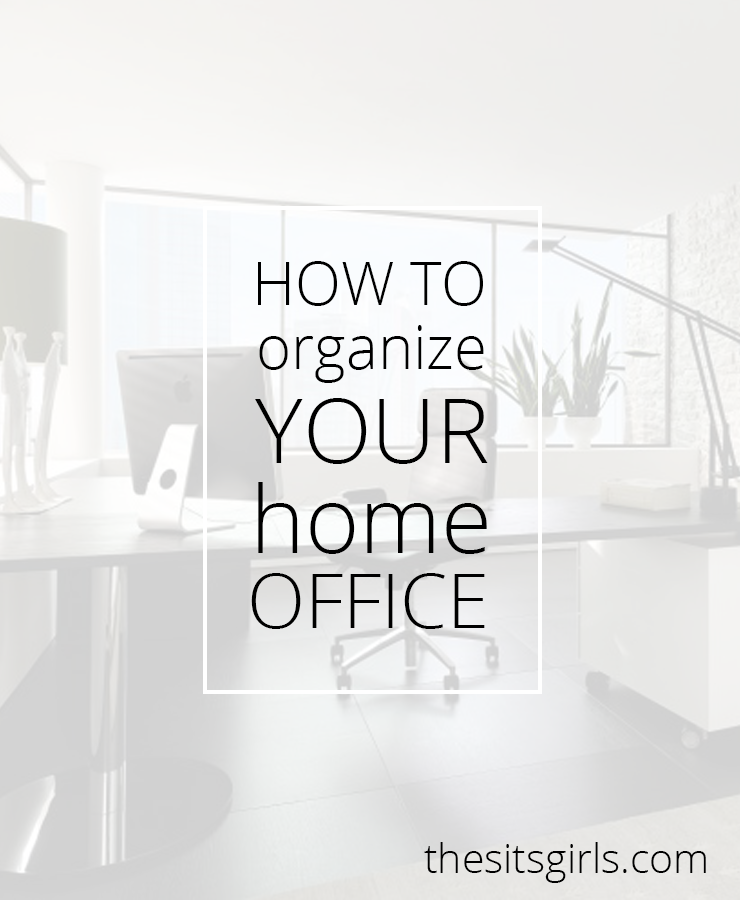 How To Organize Your Home Office
1. Have a designated space. I work in the guest room (or a space in the downstairs of our house – we have two desks.) Make sure this designated space is free from distractions and little hands. I try to keep my young child out of this area.
2. Make sure your designated space has room for your laptop or desktop, if that's what you're using. I have a bad habit of dumping papers where my laptop needs to sit. You may also need a designated space for your printer.
3. Splurge on a planner. Are you a paper planner type of person? Do you thrive on an electronic planner? I personally have used an Erin Condren Life Planner for the past four years. That tool does a number for my organizational skills. Electronic planners don't always work for everyone.
4. Portable files will be a great friend. There are certain papers I have to keep on hand. I have a portable file (I bought mine through Thirty One) that is great for transporting paper and other necessities, but it is small enough that it doesn't take up a  lot of room.
5. Pretty baskets are great for storage and keep things hidden. I have a wild collection of washi tape. I also have an extensive collection of twine. I keep both in separate canvas bins, so they're easier to keep up with. Add a caddy for pens or other odd items that seem to collect. A basket or caddy can make it neater and prettier.
6. Invest in a filing cabinet (we have a small one) for your really important documents. We also have a fireproof safe for the really, really important documents. The ones that we don't use often go into the file and are organized into different categories (such as life, health, auto.)
If you have a successful home office set up, what tips would you add?