This post may contain affiliate links which may give us a commission at no additional cost to you. As an Amazon Associate we earn from qualifying purchases.
Dinosaurs and toddlers are not that different. Let's be honest. Both wreak havoc and are hard to control, but both are still so lovable. For Halloween this year, we went with a fun dino-inspired costume for our toddler that would make trick or treating easier! This Jurassic Park Dinosaur Costume is not only adorable, but it's also SUPER functional!

Jurassic Park Dinosaur Costume
In years past when I have had little kids, I always liked to do some sort of "enclosure" for trick or treating. One time we did a Grease car and three years ago we did ago a Flintstones car! One thing I have learned over the years, is that having something for your kids to ride in is always a good idea. It keeps the kids contained and carries them around when they are tired!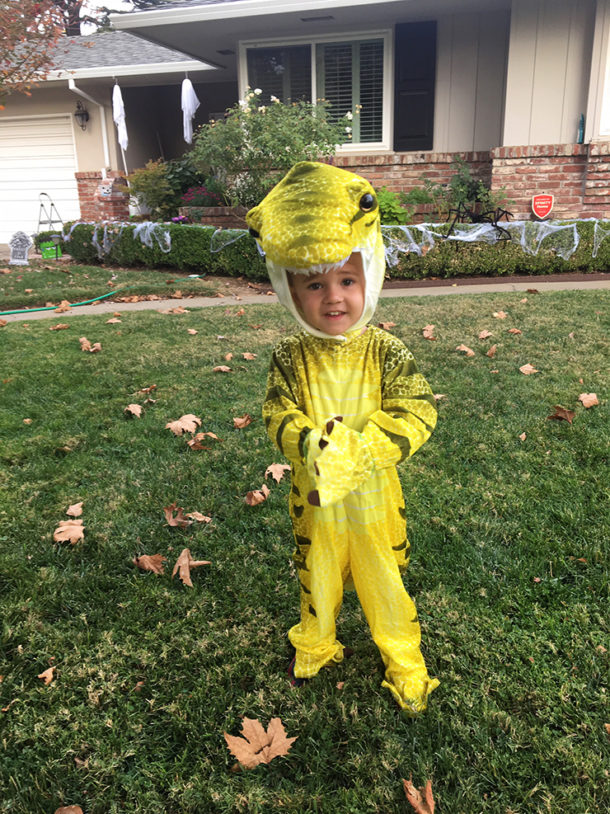 I found this adorable dino costume on Amazon, and knew that we had to have it. The little headpiece was simply too cute to pass up! I also love this cute Triceratops costume, because those little horns are just too much! After I found the costume it was time to plan the containment fence!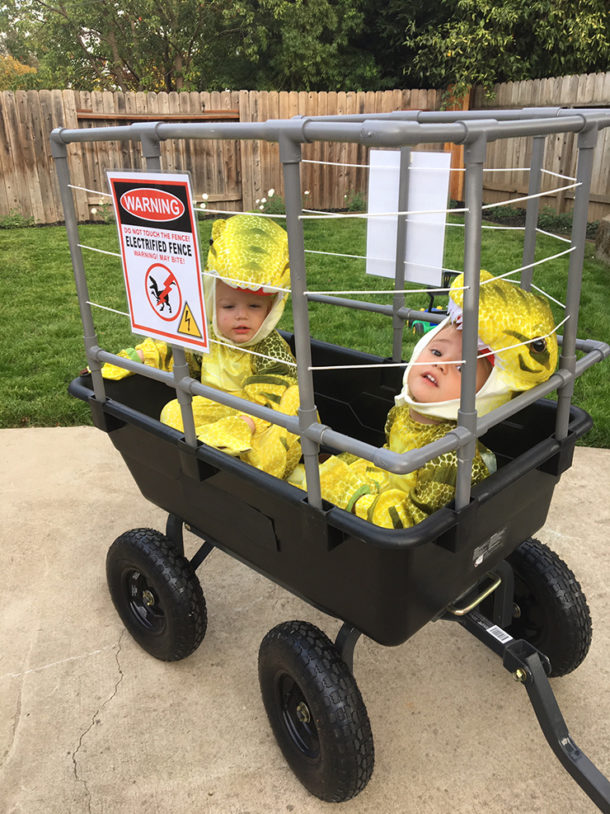 My kids play a ton of sports, so we decided to invest in a black utility wagon! It folds up easily, and we can tote all our junk around. The price point is perfect, and we can reuse it, so it was a no-brainer.
Once you have your cart, you can use PVC pipe to build your fence!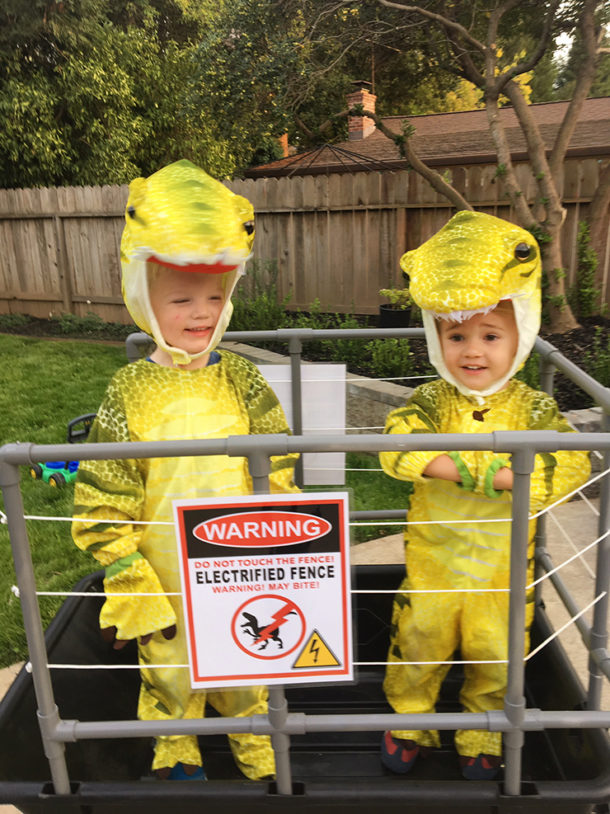 We drilled holes through the PVC pipe and strung wires to make it an "electric fence". Once you have your costumes and your enclosure for your little dinos, all you need is your warning sign!
Warning Sign
We made a cute warning sign you can print off and attach to your "electric" fence. Get it here:
[embed_popupally_pro popup_id="3″]

Jurassic Park Shirts
Finally, we needed shirts for our dinosaur handlers! They spent countless hours making sure our little dinos were well behaved, so we thought they needed some glory too! Grab the Jurassic Park T-shirts here!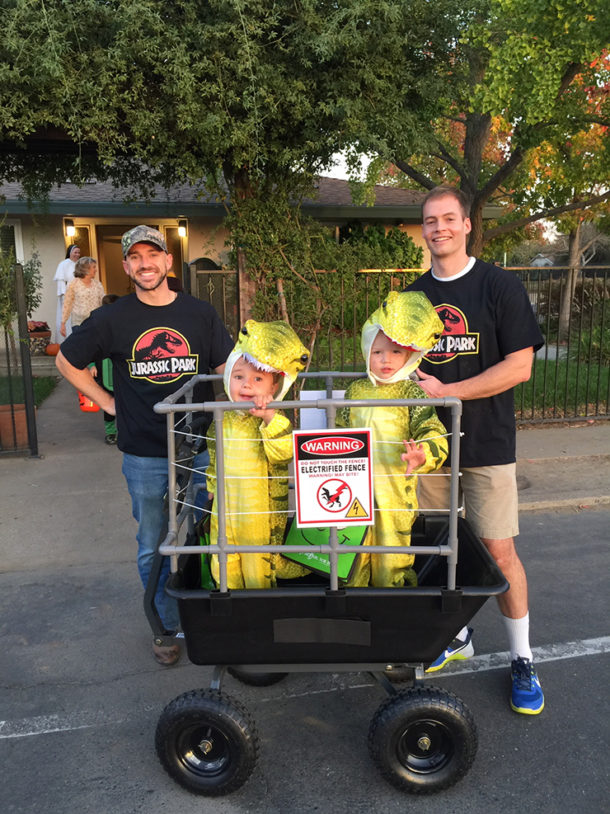 The costume was a HUGE hit, and functioned really well for carrying the little dinosaurs around after their bags were filled with candy! We even picked up some extra passengers along the way!
So, have you ever seen anything so cute?
Check out these other fun Halloween costumes that will make you a hit of the party: