This post may contain affiliate links which may give us a commission at no additional cost to you. As an Amazon Associate we earn from qualifying purchases.
My daughter's 4th birthday is right around the corner. I can hardly believe she is turning 4 years old. I know every parent feels like time passes too quickly. Last year we threw her a puppy party at her request, and this year she wants a royal tea party! I decided to make each little princess attending the party their own lace crown. These DIY Lace Crowns are the perfect way to accessorize any outfit no matter how old or young the princess!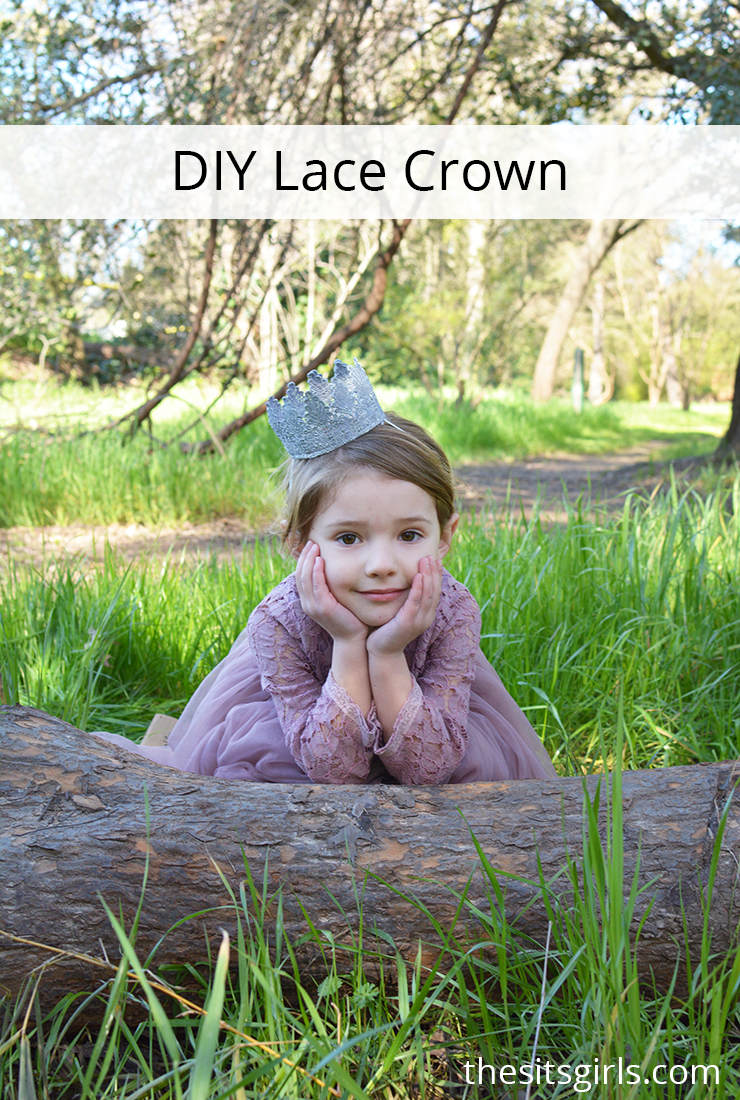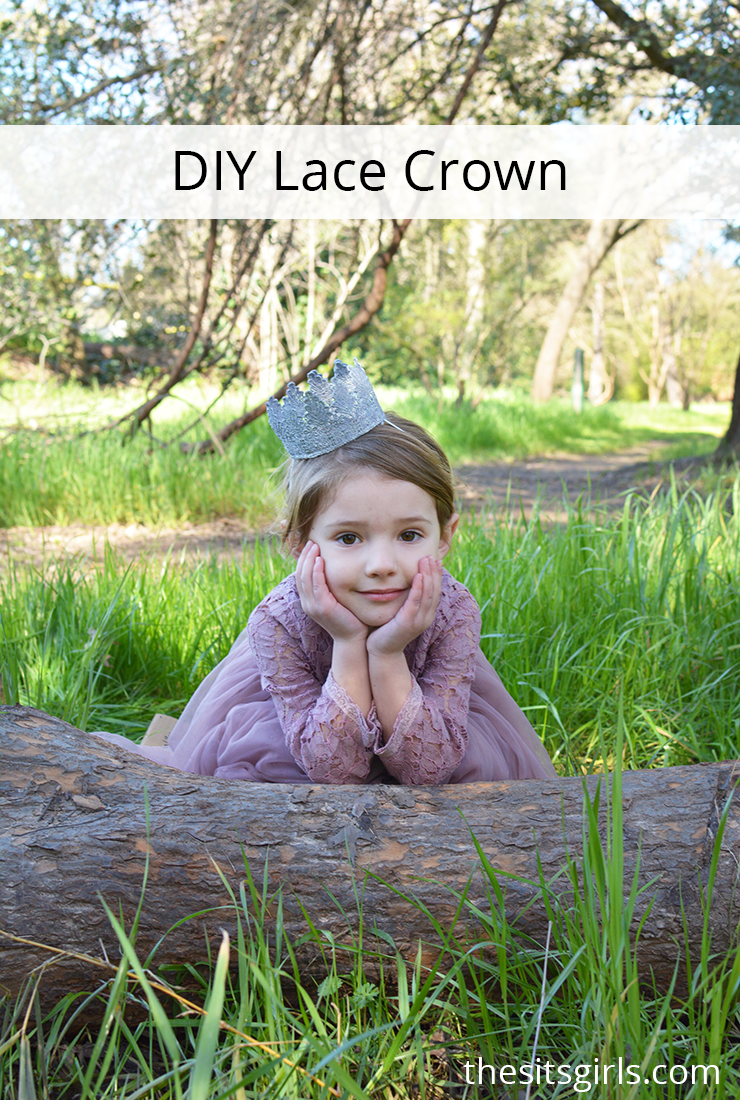 DIY Lace Crown
You can use a lace crown for newborn photos, princess parties, or just to accessorize an outfit!
DIY Lace Crown Materials:
(note: this post contains affiliate links)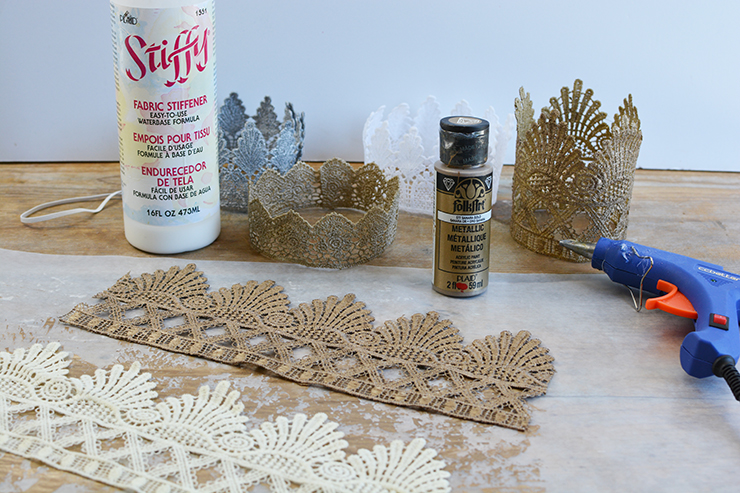 The beauty of these crowns is that they are SUPER simple. I have seen them sold for over $20 before, and am so glad that I finally attempted to make them myself.
How To Make A Lace Crown
The first step is to cut the lace to whatever size you want your crown. The smaller the crown, the more whimsical it will look! I made several varieties using different heights and sizes of lace.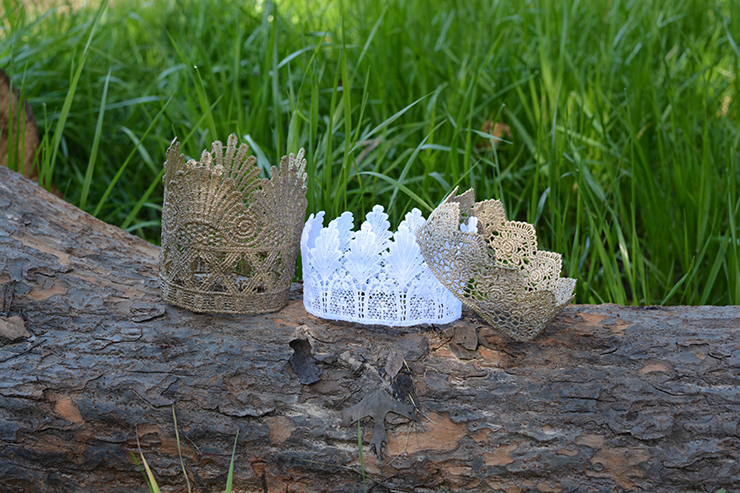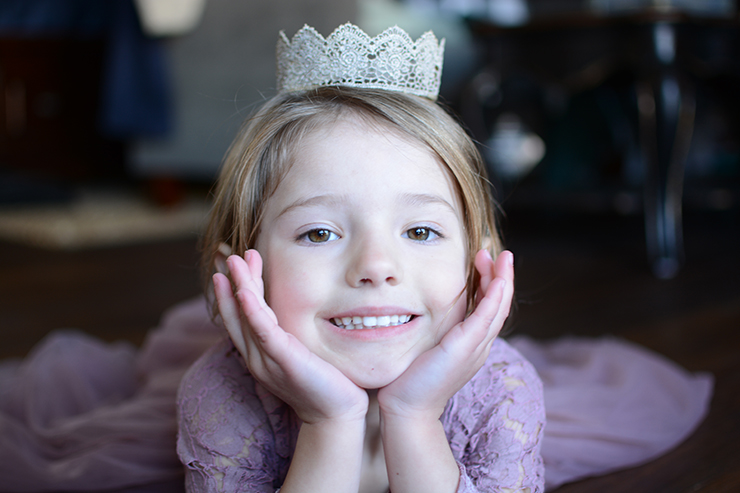 Once you cut your lace, lay it on wax paper and paint on fabric stiffener with a small paintbrush. Apply the fabric stiffener to one side, and then flip your lace over and apply more to any missing spots. Let your lace dry for 24 hours.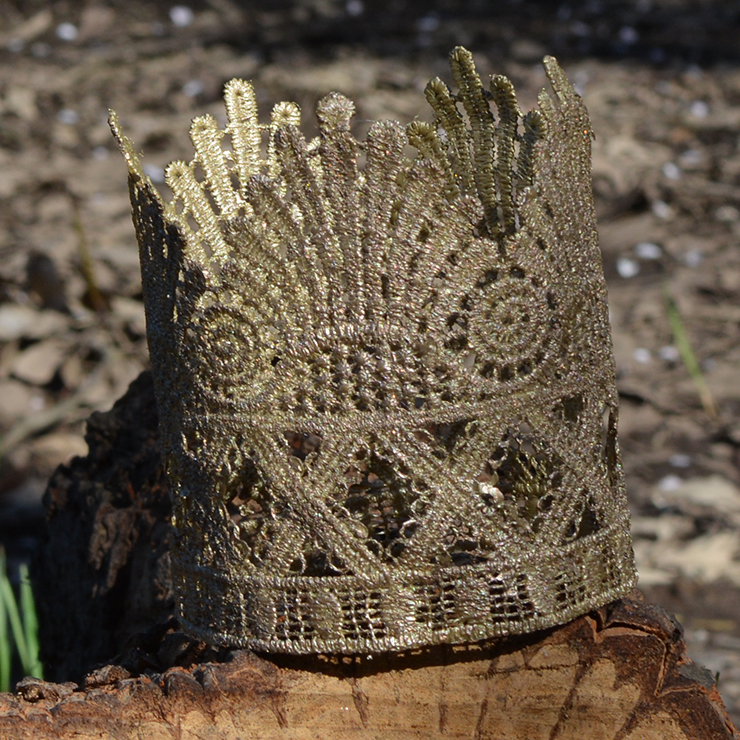 Once the crown is dried, you may paint it. If you want your crown to stay white, you can skip this step. I used silver and gold paint to make my lace crowns extra regal looking.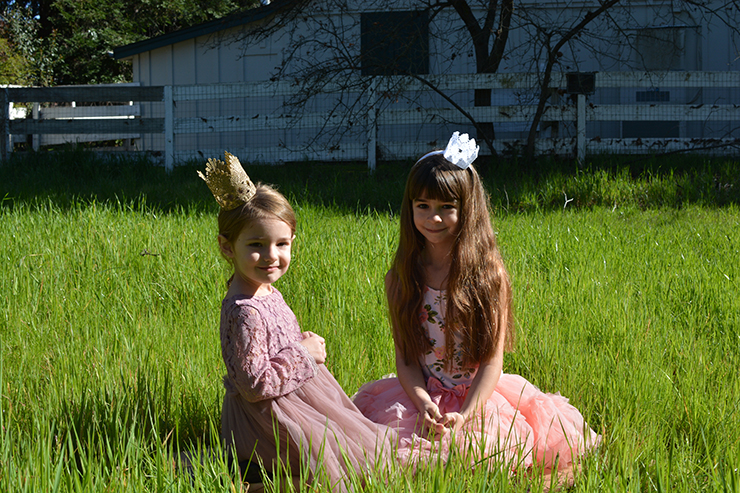 Finally, apply hot glue to the seem of the lace, and hold it together until it is dried. After that you can leave it as is and use bobby pins to pin it to your hair, or you can glue your crown to an elastic or a headband.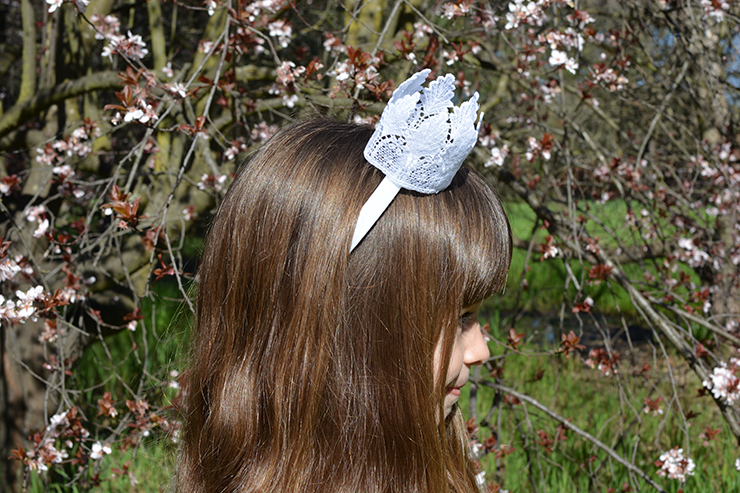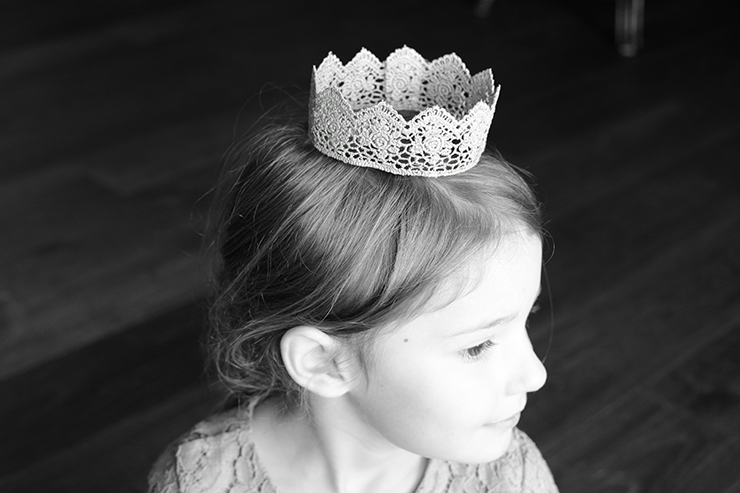 My daughter loves her little crowns! I excited to see her wear her birthday crown!