This post may contain affiliate links which may give us a commission at no additional cost to you. As an Amazon Associate we earn from qualifying purchases.
Spring is officially here! It's almost time to pull out the BBQ, and run outside for a little fun in the sun. Enjoy your outdoor time by creating some DIY Lawn Yahtzee Dice! They will kick your typical dice game up a few notches and create an outdoor experience that is engaging and fun for all ages!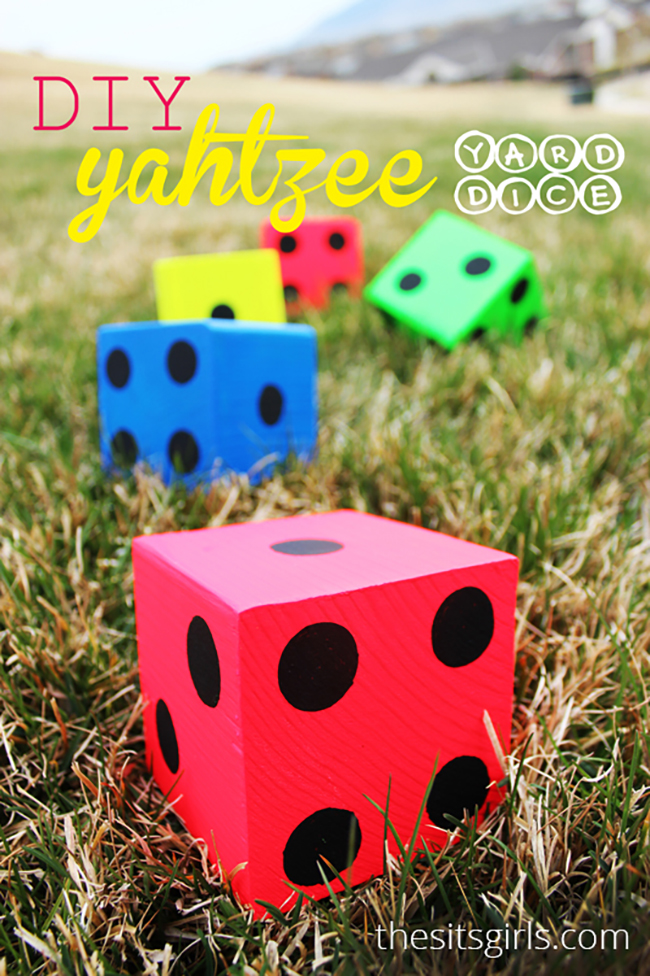 DIY Lawn Yahtzee Dice
This is a project that you can work on with your kids to create memories this spring and summer. It only requires a few supplies! Before you know it, you will be rockin' & rollin' with this fun outside game! *Note: this post contains affiliate links.
To create your own DIY Lawn Yahtzee Dice, you will need:
Wooden blocks (I cut 4 inch by 4 inch blocks from a fence post that I bought at the hardware store)
Colored paint (I choose neon colors!)
Black paint (for the dots)
To begin, make sure your blocks are well sanded and don't have any rough spots. Next, paint your blocks, making sure each side has adequate coverage so that none of the wood is showing.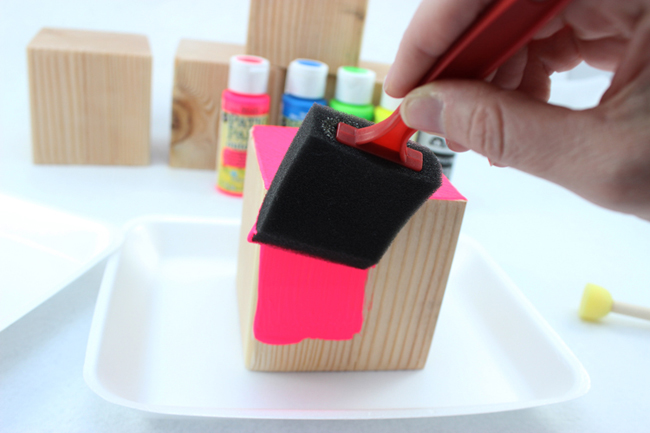 Allow enough time (24 hours) for your blocks to dry before you paint the dots.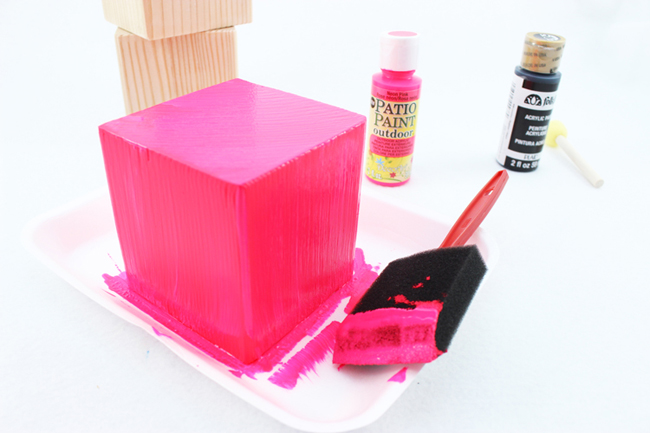 Next, use your circle foam brush and saturate it with black paint. You can use a picture of dice, or an actual dice to guide where to place your dots. Place your dots on each side of your dice.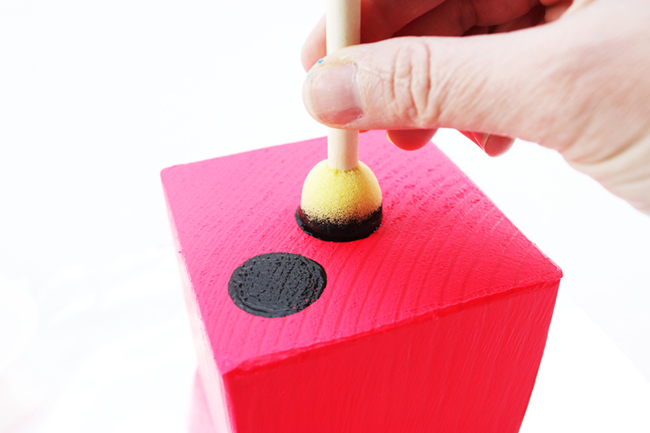 Remember, the opposite sides of the dice always add up to 7. 1-6, 2-5, 3-4.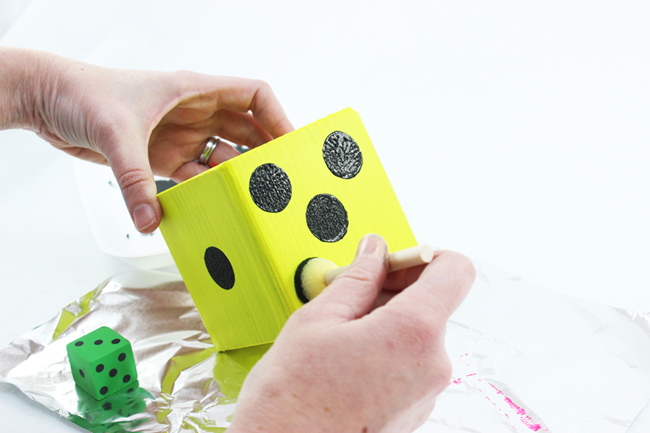 After painting your dots, allow at least 24 hours of drying time.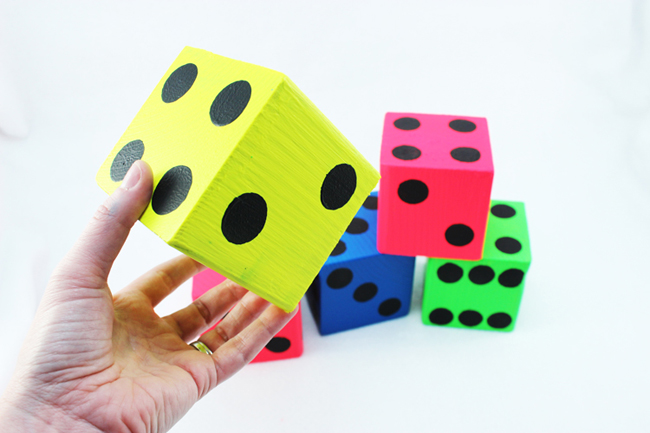 To give your blocks a protective coat, spray them with a clear acrylic sealant.
This will help preserve your paint and give them a nice shiny finish.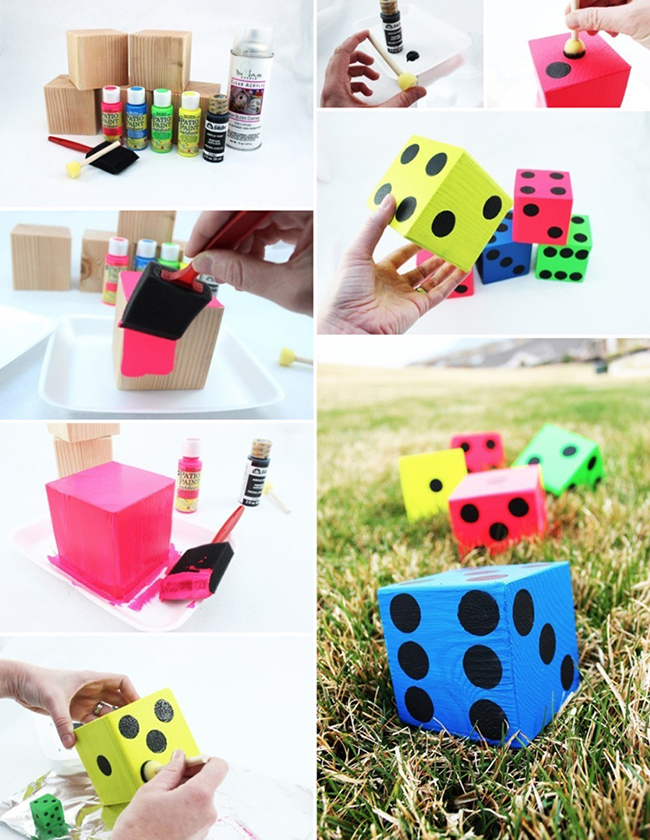 DIY Lawn Yahtzee Dice are the perfect way to spend the afternoon! To make your game even more fun, download this free printable Yahtzee score card!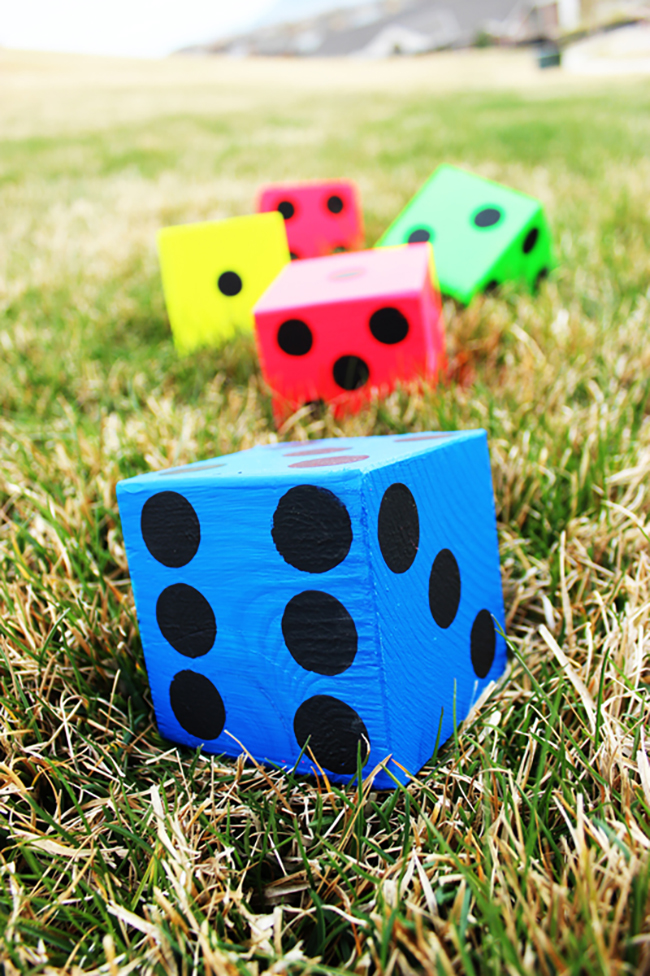 Kids will love the oversized and colorful dice that are fun to roll outside in the grass. They will keep your spring and summer afternoon rolling with fun and games!
Looking to create more fun printables? Find out how to create your own chalkboard printable!
Looking for more outside fun this spring? Plan your own Backyard Movie Night!