This post may contain affiliate links which may give us a commission at no additional cost to you. As an Amazon Associate we earn from qualifying purchases.
November is a great time to start thinking about the Thanksgiving table! Every detail counts when it comes to the holidays. But, even the smallest details can make a huge impact! Want to add a bit of whimsy to your holiday table? Think about making your own set of DIY Leather Napkin Rings. This amazing detail packs a punch without being time consuming or tedious. I made mine in less than 15 minutes.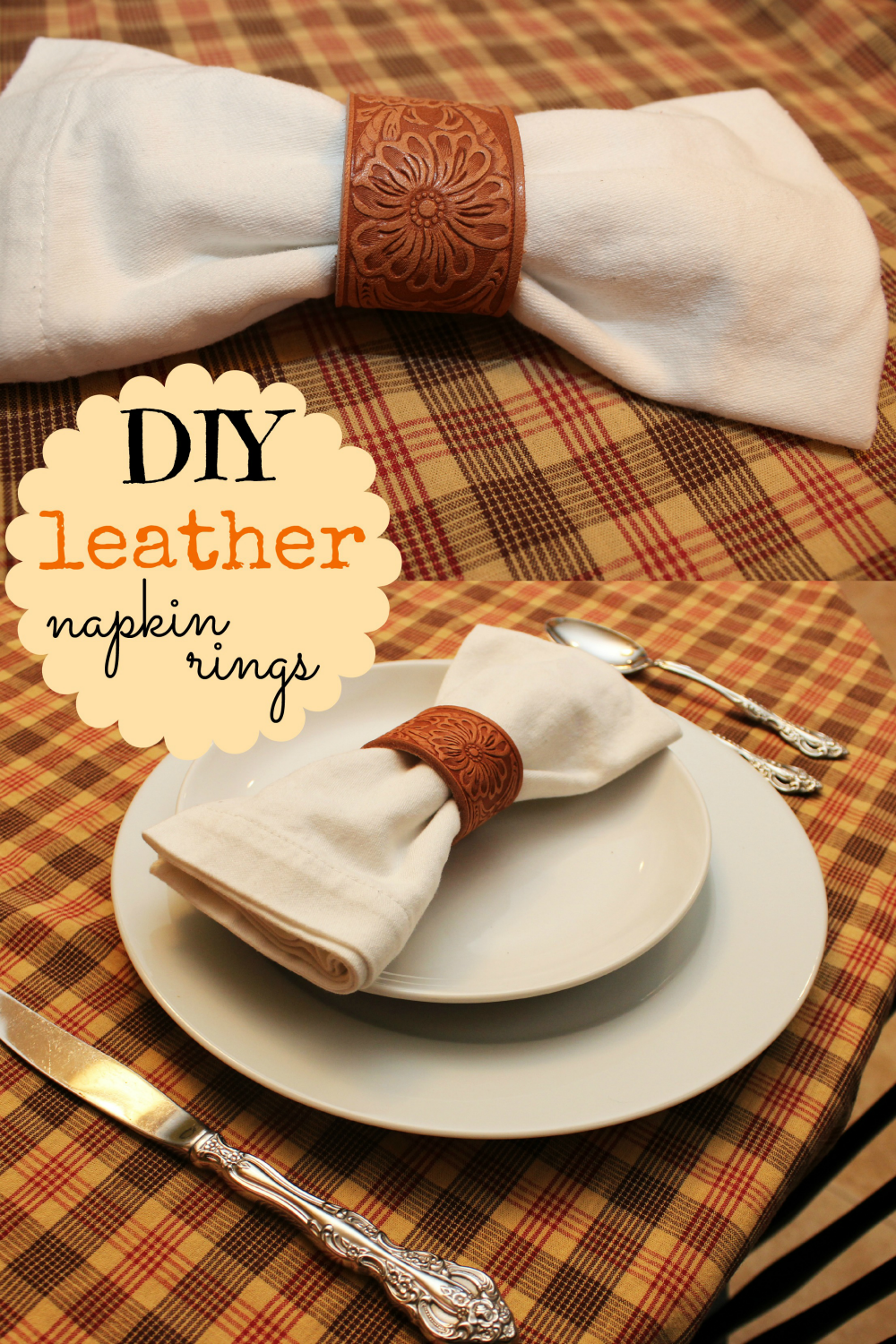 DIY Leather Napkin Rings
I love the look of leather. It's an unexpected element at a dinner table that will wow your guests and add the perfect unique touch to your table setting. And, I can bet that making your very own set of DIY Leather Napkin Rings is a whole lot easier than you think!
To begin, you will need:
An old belt or strip of leather (I picked mine up at a local leather shop on discount because it has a slight imperfection)
screw post conchos (I used ¼ inch size)
leather hole punch (I used a craftool #07 size 13/64 drive punch)
hammer
tape measure or ruler
heavy duty scissors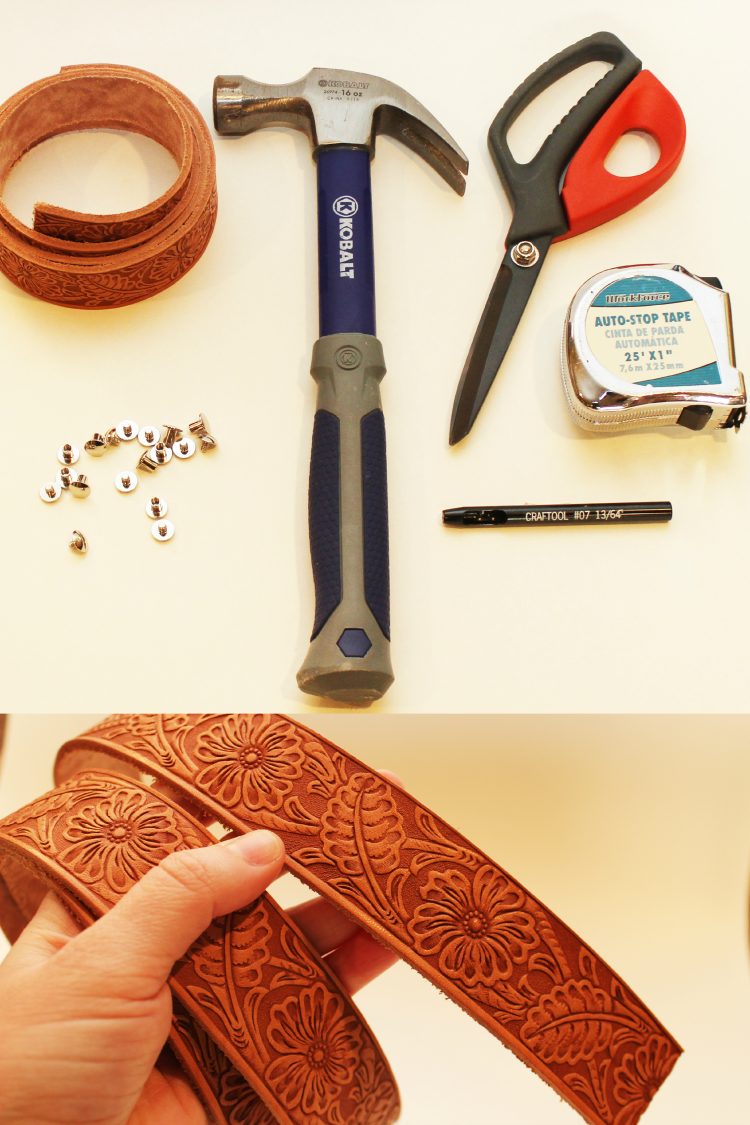 First, measure out 6 inches on your strip of leather and cut.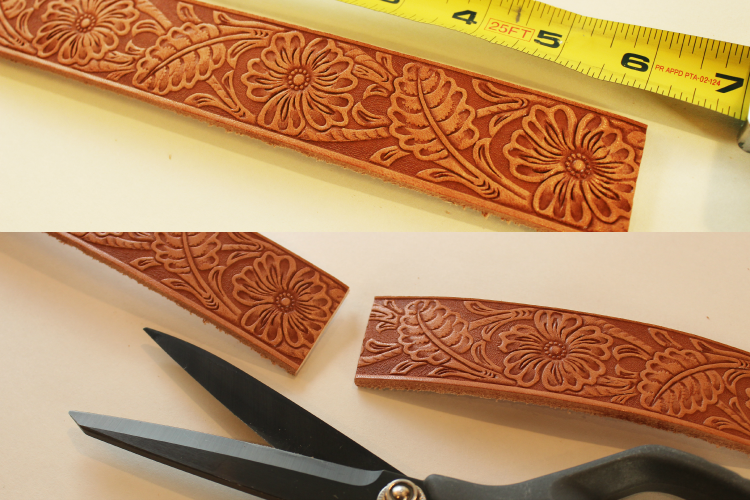 Next, roll your leather up to see the best place to make your hole. Using your hole punch, make a hole in one side of your leather.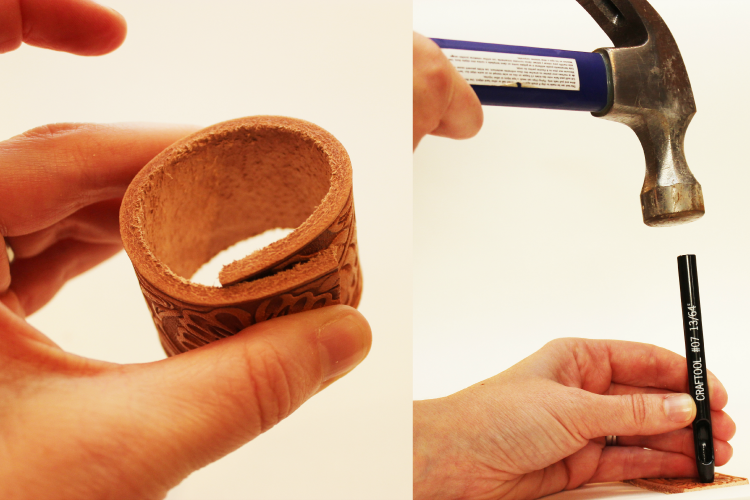 Then, roll your leather up and make a mark through the first hole onto the leather underneath. Use this mark to make your second hole.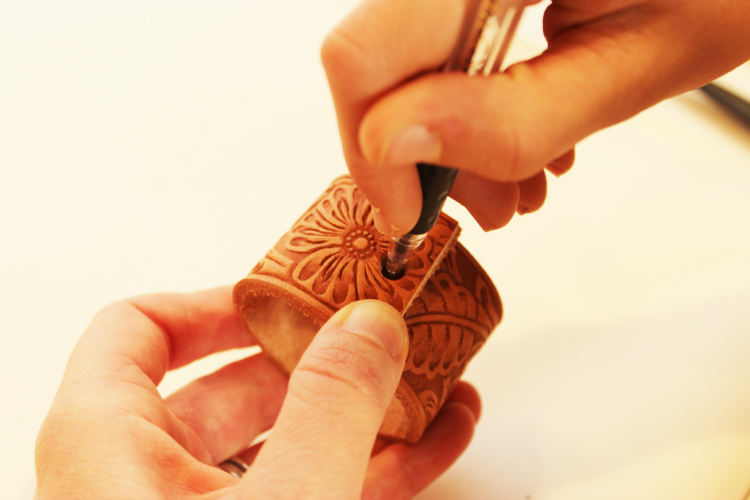 Next, roll your leather back up and align your holes. Attach your leather ends together to form a ring using a screw post concho.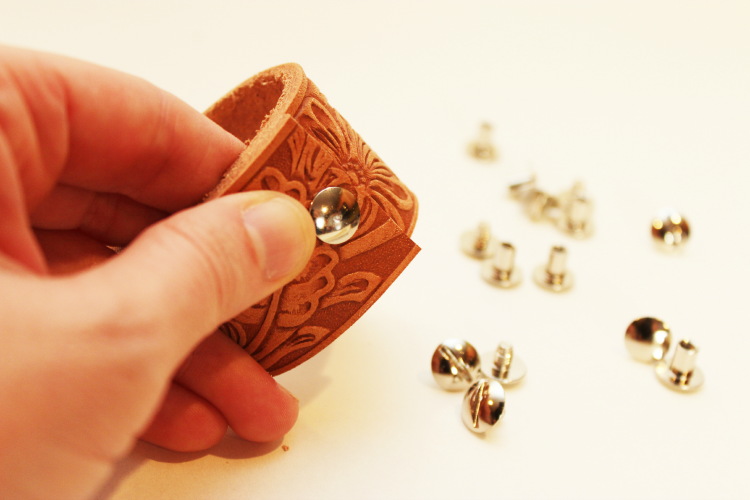 A belt or similar length of leather can produce 6 to 8 napkin rings! Don't forget to make one for every seat at your table!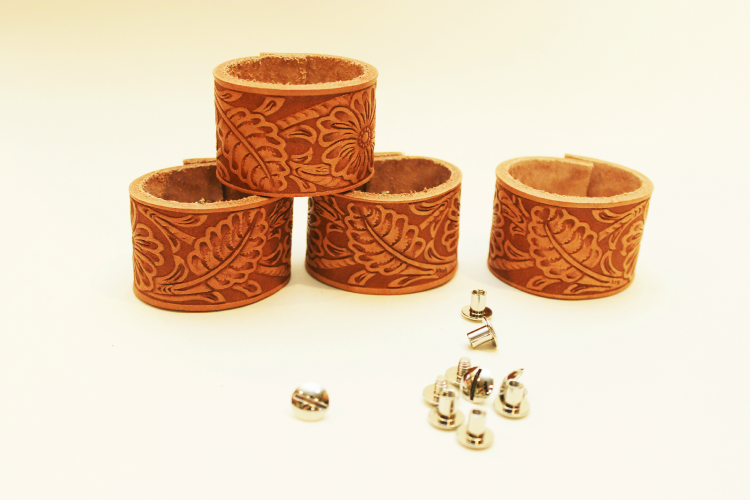 A set of DIY Leather Napkin Rings is the perfect way to bring a bit of the unexpected to your dinner table! Happy Thanksgiving!