This post may contain affiliate links which may give us a commission at no additional cost to you. As an Amazon Associate we earn from qualifying purchases.
As of late I have an arch nemesis — Legos. They consume my life and cover the floor of my house. My son also has a super fun habit of lining his pockets with them, which means they end up lost or stuck in the cracks of my dryer. If your kid loves Legos I know you can feel my pain. To make matters worse, I now have a little baby who is about to crawl. Legos on the ground became an even bigger problem than before, and I made it my mission to solve it. This DIY Lego storage case takes only a couple minutes to create and it gives your kids a great place to store their favorite toy and build new creations every day.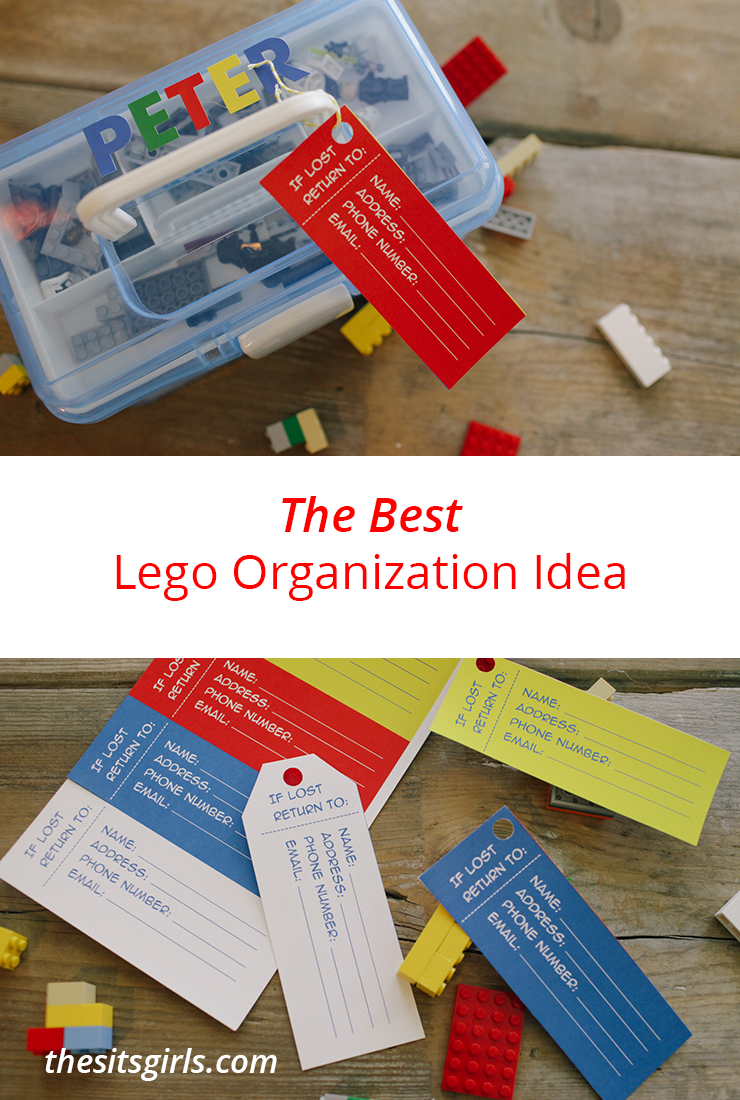 DIY Lego Storage Case
These are the supplies you need (*this post contains affiliate links):
Lego Base (I used a silicone Lego Base, which is easier to cut, and molds better!)
Legos (obviously!)
Scissors
Sharpie
Lost and Found Tag (see below to print your FREE tags)
How To Create Your Lego Storage Case
The first step is to trace the bottom of the tackle box on the Lego base. If your box has a removable tray, take that out and trace the base as well.
Next cut out both pieces so they are the same size as the base and the bottom of your tray.
Tip: Cut the edges a little large and round them on the part that will be attached to the bottom of the tray. This will help make sure it fits into the tackle box when you put it back in.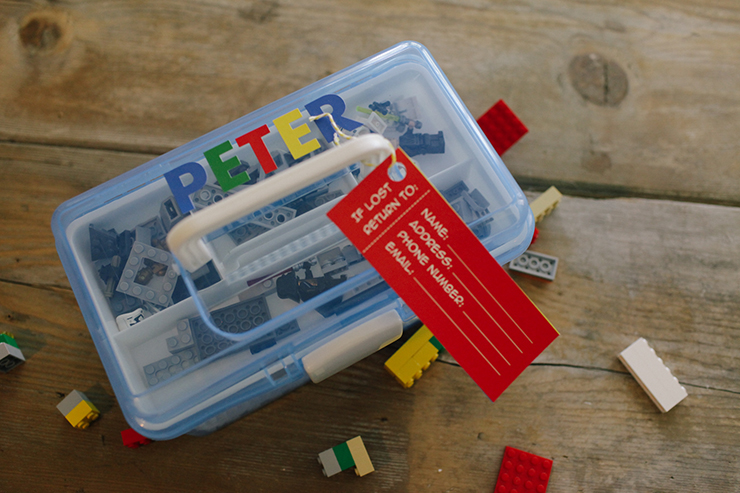 Glue both pieces to the the tackle box with your hot glue gun. One piece will go inside the box at the very bottom, and the other on the bottom side of the tray! Super simple!
I used stickers to put my son's name on the top. I strongly suggest this, especially if you are making multiple lego storage cases! It will prevent the inevitable fight about which case belongs to which child.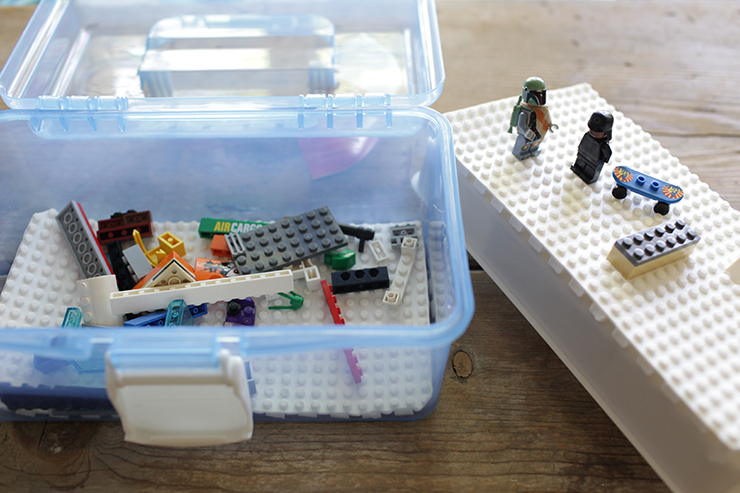 The final step is to add your Legos. If you LOVE organization, you could use the different compartments to store different shaped pieces!
The icing on the cake for me was the cute lost and found tag printable! This Lego case has now come on many trips with us, so the Lost and Found tag is super crucial!
Get Your FREE Lost & Found Tag printables here!
[embed_popupally_pro popup_id="3″]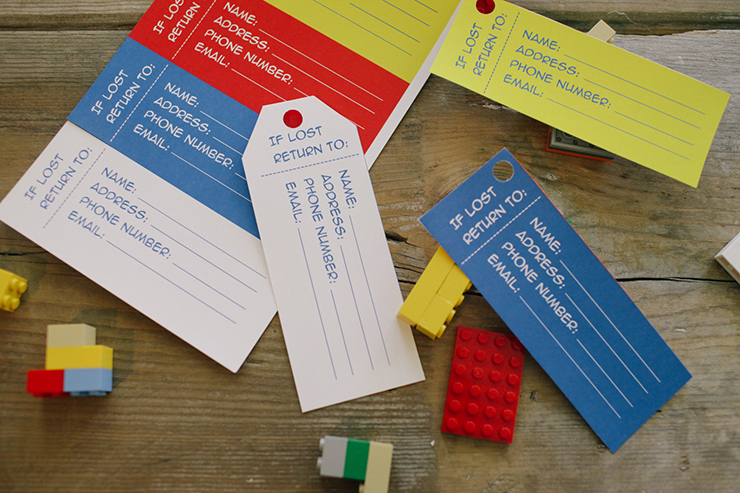 This Lego storage case is great for car rides, trips to the doctor's office, or any activity when you have some time to kill! This would also be an amazing gift for a mom with a Lego-loving kid!