This post may contain affiliate links which may give us a commission at no additional cost to you. As an Amazon Associate we earn from qualifying purchases.
Valentine's Day has become one of my favorite holidays. There is chocolate, and lots of it. There's no pressure to buy a big gift, because a heartfelt card will do the trick, and everybody is dressed festively. The fun thing about Valentine's Day is that you can make all your cards and gifts at home, like this super cute lollipop bouquet. This year we are making lollipop bouquets for our neighbors and the kids' teachers!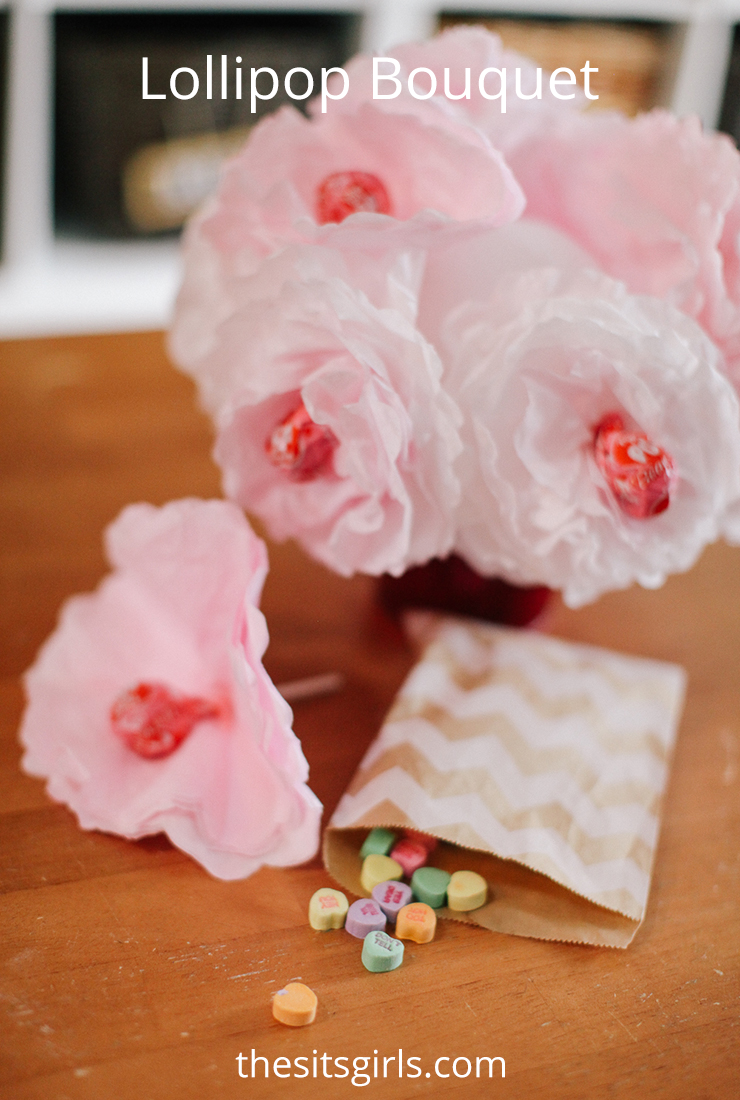 Valentine's Day Lollipop Bouquet
Lollipop bouquets are the best kind of flowers you can get. They won't wilt or die, and they are tasty and delicious! They also make super cute decorations for a Valentine's Day party! Note: this post contains affiliate links which may give us a commission at no additional cost to you.
Lollipop Bouquet Materials
Lollipop Bouquet Video Tutorial
How To Make A Valentine's Day Lollipop Bouquet
Begin by dying your coffee filter. Each flower requires 6 coffee filters. I used about 8-10 lollipop flowers per bouquet, so you can plan the number of coffee filters you need to dye accordingly. You can see a complete step-by-step of how to dye coffee filters to make flower balls or check out the flower ball video here.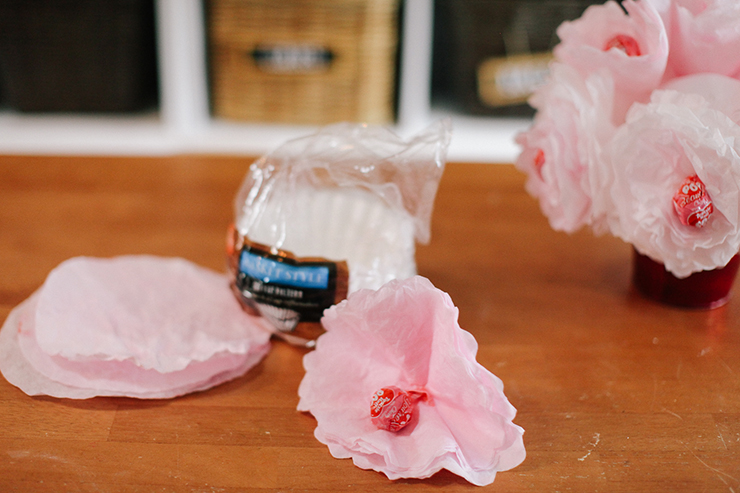 Mix water and food coloring (or paint) until you get a color you like. Let the coffee filters sit in the dye bath, then squeeze them out, flatten, and allow to dry.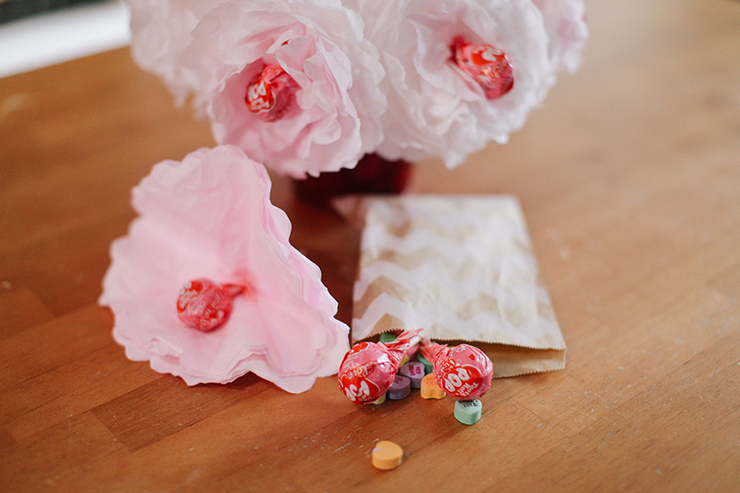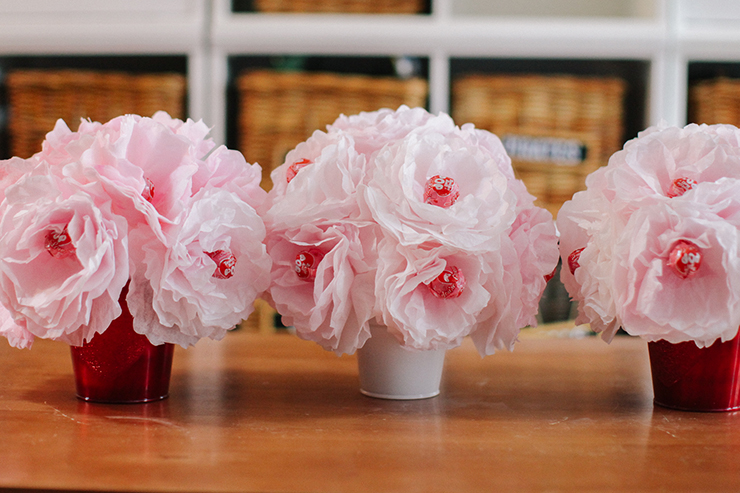 Once they are dry you are ready to fold and cut your coffee filters. Fold 3 coffee filters in half and then half again. You will cut scallops around the rounded outside edge, so they look like flower petals. Then you will fold another three and repeat the same process. Unfold the coffee filters and stack the 6 cut filters in a pile. Stick a lollipop through the center, and secure the bottom with a touch of hot glue.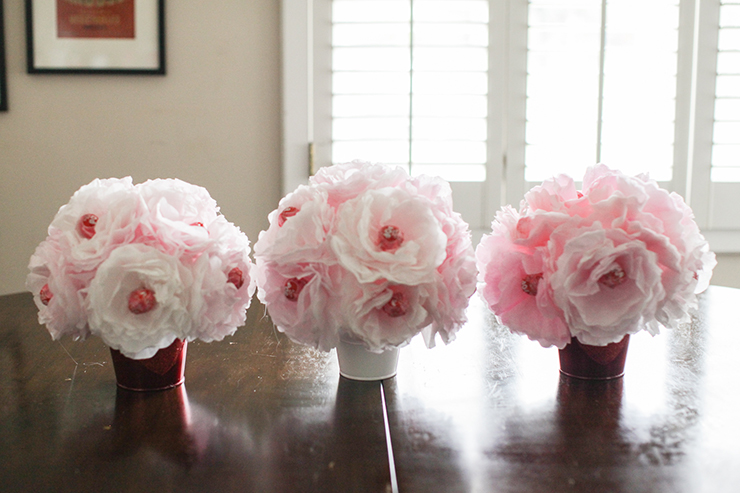 Glue your styrofoam ball to the small tin using your hot glue gun. When you stick the lollipop flowers into the ball, begin at the base and work your way around and up!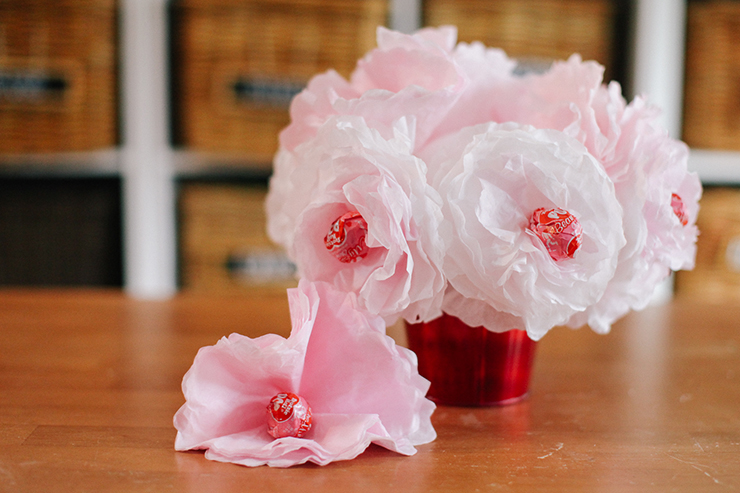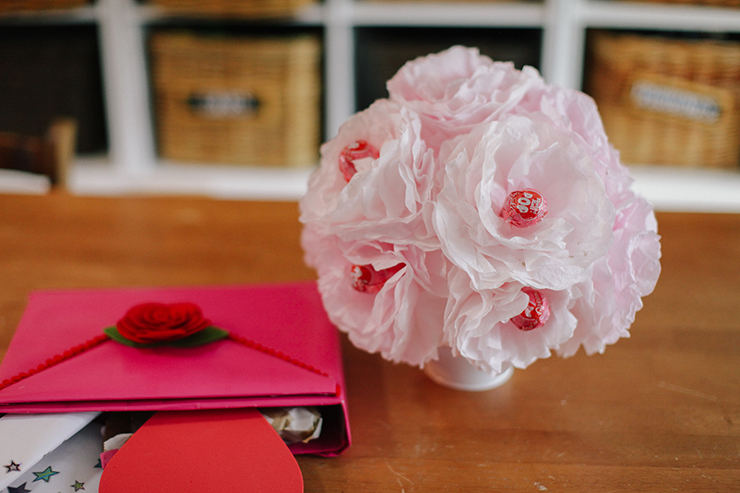 Finally, fluff the flowers and chose somebody sweet to receive your beautiful lollipop bouquet!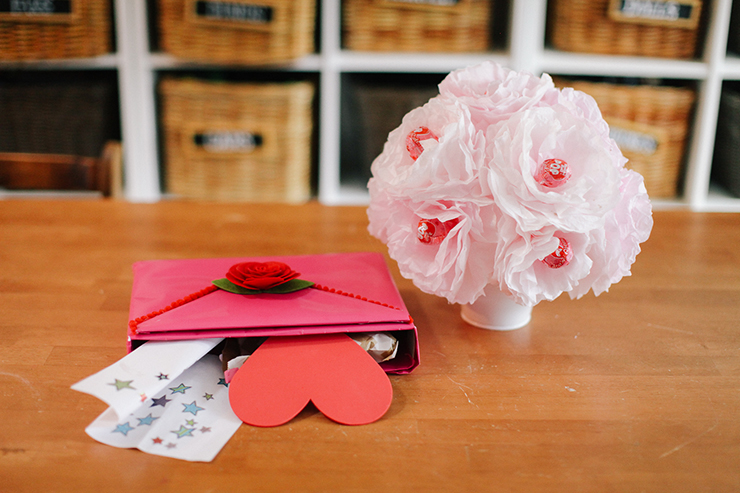 This darling Valentine's Day mailbox is made from a cereal box! We have 4 different versions for you to check out.